Looking to get a dirt bike for your teenage son or daughter? Or maybe you're trying to find a good bike to help convince your parents which bike is best to start on.
Either way, I'm going to show you the best beginner dirt bikes for a teenager so that you learn how to safely ride a dirt bike with confidence more easily.
What's a good beginner bike for a teenager?
A good beginner dirt bike for teens is one that is easy to ride so that you stay safe and don't have a bad crash right away. This means a bike that has low power and a lower seat height.
Examples of good beginner dirt bikes for teenagers are:
Honda CRF125F
Yamaha TTR125LE
Kawasaki KLX140G
Kawasaki KLX230R
Honda CRF250F
Above are all of the latest trail bikes from the top name brand dirt bike companies. They're smallest to biggest, and I'll go into a little more depth below: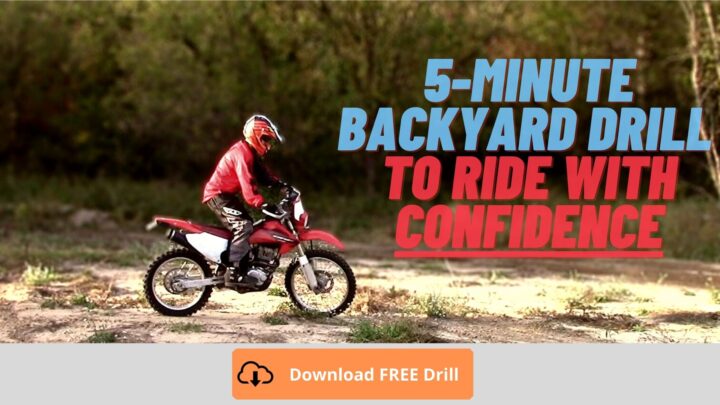 Honda CRF125F
An update from the CRF100F, the 125F has just slightly more power, and the 2019+ has fuel injection so you don't have to deal with a dirty carburetor.
The CRF125F also comes in a big wheel model (CRF125FB) that has bigger wheels and a slightly higher seat height if the small wheel is a little bit too small for your teen son or daughter.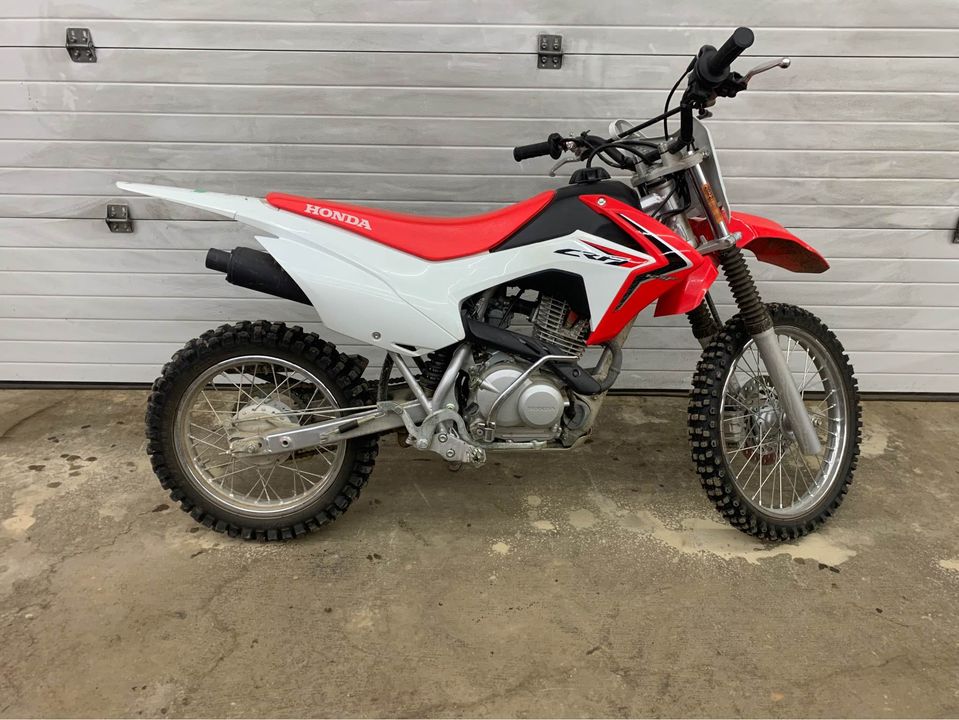 This is a great dirt bike for a 12-14 year old under 5'4".
Yamaha TTR125LE
It's been around for a while, but Yamaha now only sells the TTR125 in the 'LE' model, which stands for large wheel and electric start.
It's a great bike, very easy to ride, is super reliable, and has a 5-speed transmission (compared to the 4-speed in the Honda 125). It's a good choice for 13-14 year old about 5'0"-5'4" tall.
Kawasaki KLX140G
Moving up to Kawasaki's newest model KLX140, the KLX140G has full size wheels on the smaller chassis. The power is low, but it's smooth, easy to ride, very forgiving, and handles trail obstacles better with the bigger wheels.
If you don't care about power but want the benefits of a full size bike, the KLX140G is definitely one to consider for a 14-17 year old.
Kawasaki KLX230R
Jumping up to the 230cc trail bike, Kawasaki's new KLX230R (not the street legal 230 model) is a direct competitor to the TTR230 and CRF230F (discontinued & updated to CRF250F).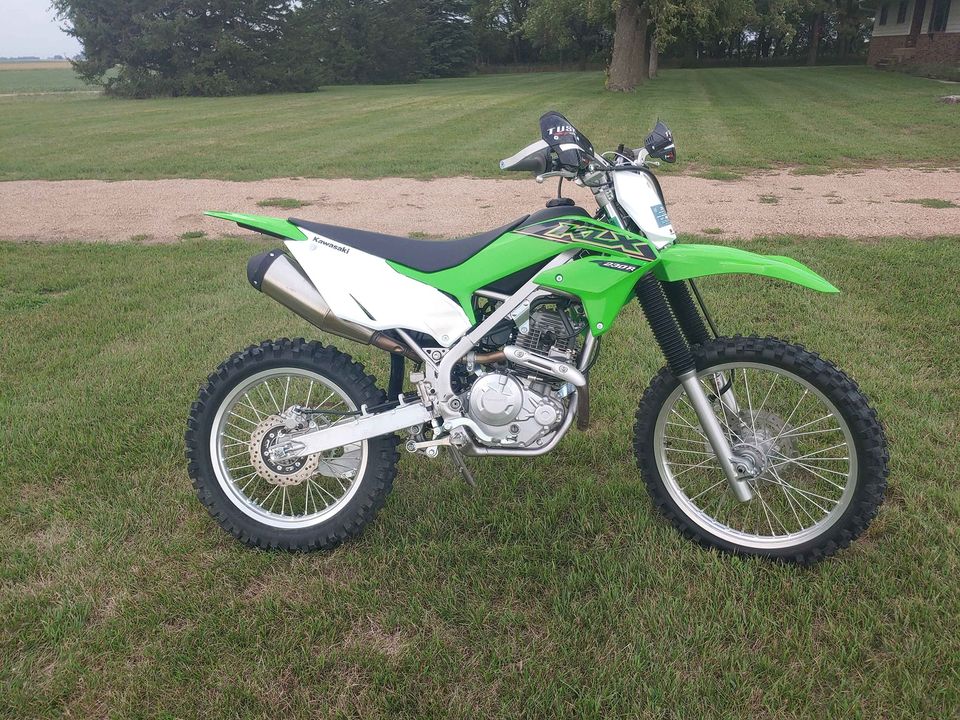 It has electric start and fuel injection, making it as high-tech as it gets for trail bikes. It has a slightly higher seat height than the Honda and Yamaha in its class, but the wheelbase is shorter.
What does that mean?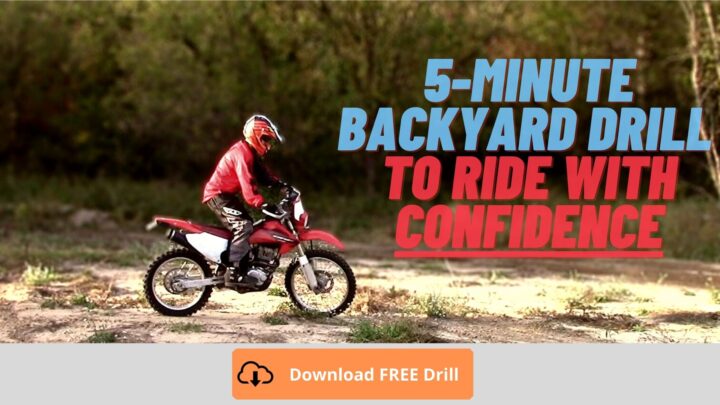 It can handle a slightly taller rider, but the shorter wheelbase means it handles tighter turns better, so it would make a good woods bike for trail riding.
Overall, it's a great choice if you have a 15-17 year old teen boy that's taller and just getting into dirt biking or upgrading from a smaller trail bike.
Honda CRF250F
Honda has been slowly updating their trail bike lineup, and the CRF250F is one of the latest to take over its 230cc model. It's pretty much all new, and the new engine with fuel injection makes some more midrange and top-end horsepower while sacrificing a little bit of off-idle torque.
Compared to the Kawasaki 230, the CRF 250F is likely to have more aftermarket parts available to upgrade and modify it because Honda fanatics are crazy about bike mods (myself included). Who's it for? Teens aged 13-19 that are tall enough to reach the ground.
Cheap dirt bikes for teens
Need to find an inexpensive dirt bike to start on. I still recommend a quality brand bike, but there are some good used options out there.
The best cheap used dirt bikes for teens are:
Honda XR100
Yamaha TTR125
Honda CRF150F
Honda XR200
Yamaha TTR230
Honda XR100
Want a cheap dirt bike to learn how to ride with a clutch that's about as reliable as it gets? The XR100/CRF100 is still a great choice for teens just getting into riding off-road because it's very forgiving and durable.
Yamaha TTR125
Yamaha has 4 options for the TTR125, including a small wheel and large wheel, as well as with or without electric start. You can get a kick-start only for a little bit cheaper if you're on a budget. I like the way the 2001+ XR100 feels and handles, but the TTR125 has a little bit more power.
Honda CRF150F
Going to Honda's 150cc trail bike, the CRF150F is a great teenager bike because it's bigger, taller, and has a little more power than a 125, but is easier to handle than a 230 or 250.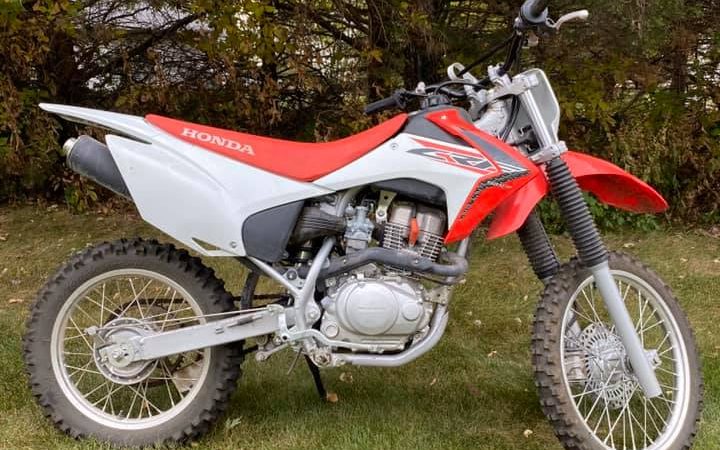 The 2003-2005 CRF150F has kick-start only, while the 2006 and newer got an updated engine with electric start and more potential for power if you like to modify.
Honda XR200
This is where dirt biking started for a lot of teens and adults over the years. I still have an XR200, and it's probably the easiest full-size dirt bike to ride.
It only has kick-start, and they're getting harder to find, but they're inexpensive compared to the newer dirt bikes.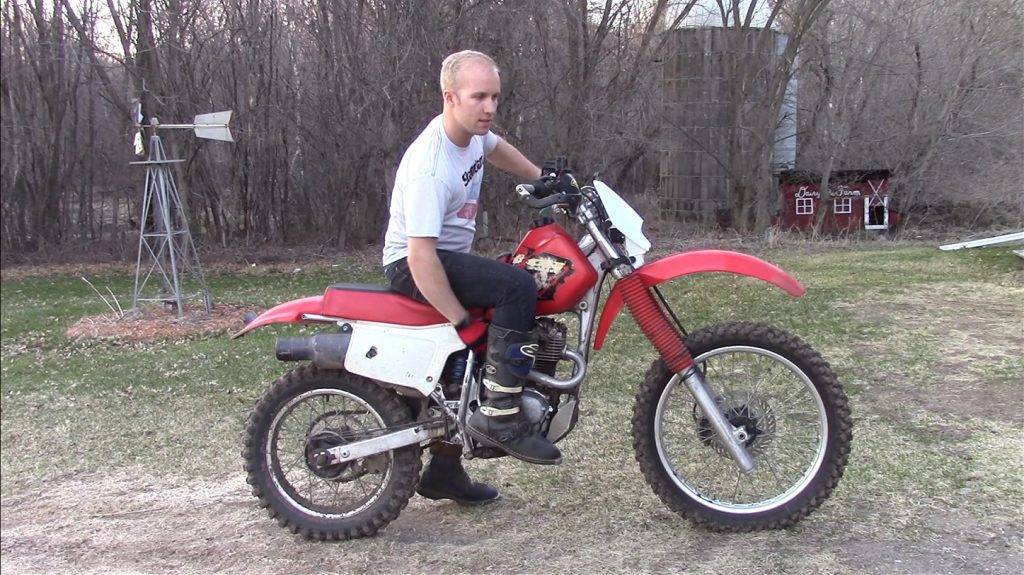 Yamaha TTR230
It used to be the XT225 and TTR225, but the latest 230cc trail bike from Yamaha is the TTR230. It's not quite as popular as Honda's CRF230F, which is why you can usually find them a little cheaper in the used dirt bike market.
With that said, it's still a great bike if you're a teen or you have a taller son or daughter that isn't ready for a high-performance trail bike/enduro bike like the WR250F or YZ250FX.
125cc vs 250cc dirt bike for teens
A 125cc 4 stroke is going to be quite a bit smaller and less powerful than a 250cc 4 stroke. If you're just starting out, or you're getting your kid their first dirt bike, just choose the one that fits them the best.
A 125cc trail bike is going to be good for most 12-13 year olds or if you're 4'8"-5'2". Being able to comfortably touch the ground with one foot is a good sign that it's the right size bike.
Best dirt bike for a short teen rider
Whether you're a guy or a girl, being short can be a drawback as a beginner dirt bike rider. It's hard to ride with confidence on a tall bike unless you have learned proper riding techniques.
So, starting on a bike with a shorter seat height is one way to quickly boost your confidence for your first dirt bike.
These are the best dirt bikes for short teen riders:
Honda CRF125F
Kawasaki KLX140
Yamaha TTR125
Best dirt bike for a tall teen rider
Maybe you have a son or daughter that's a little taller than most teens but they're still a beginner.
It's okay to start on a bike that's slightly 'too small' if safety is a concern because it's easier to handle a smaller bike as a beginner.
These are the best beginner bikes for taller teen riders:
Yamaha TTR230
Kawasaki KLX230R
Honda CRF250F
How to stay safe on a dirt bike as a beginner
Are you a teen that wants to ride safely so that your parents will let you get and keep a dirt bike, or you just want your son or daughter to not get injured riding? It starts with choosing the right beginner bike and riding gear, but there's one thing that makes the most difference.
It starts with riding technique, and most riders don't get proper training, so they form bad habits that cause you to ride out of control more easily. If you care about safety and having fun, then I want to help you get started with the basic riding techniques to help prevent bad crashes. Click here to learn more.