Honda has slowly updated their mid-size trail bikes, but are the "updates" actually any better? In this article, I'm going to compare the practical differences of the CRF230F vs CRF250F and help you decide whether or not you should go with the newer or older model dirt bike.
Both 4 stroke trail bikes came from the Honda XR200, which came from the XR185; they've just added one or two modern features to each model.
What's the difference between the CRF230F & CRF250F?
These two trail bikes are very similar, and yet there's a lot of little differences. The CRF230F was discontinued in 2019, and Honda updated it with the CRF250F to take its place.
Basically the whole bike is different, but the biggest changes would be the engine, fuel injection, frame, and forks.
Engine
The CRF230F was derived from the older XR200, which also came from the even older XR185. The 230 is a 2 valve engine with a long stroke, which makes it tuned for low-end torque. This is really nice for learning to use the clutch and tight single track trails.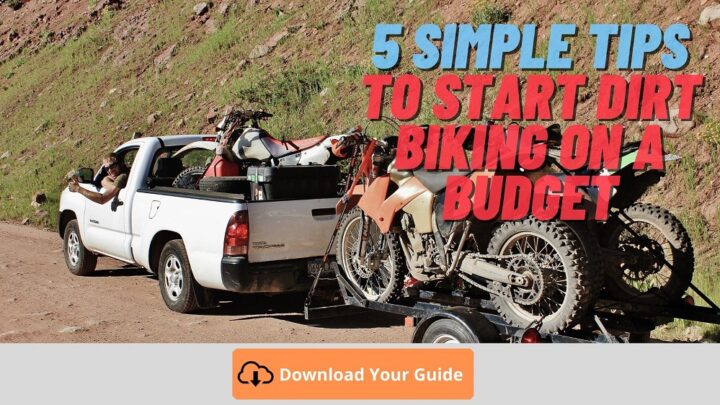 The power curve is smooth, but it falls pretty flat on top-end horsepower, especially when stock. The 26mm Mikuni carb is an ancient relic that chokes it up, but at least it's reliable.
Honda went with a 4 valve engine in the CRF250F, along with a considerably bigger piston. This combination with the 34mm fuel injection throttle body gives it much more potential for top-end horsepower without losing too much torque down low.
With a big bore, high compression piston, torque cam, pipe and tuning, this new trail bike could be even more of a weapon in the woods, despite the extra weight, which I'll cover shortly.
Suspension
The CRF250F still has conventional style forks, but that's not necessarily bad. They're simple, require less maintenance, are easy to work on, and can still be tuned to work fairly well off-road if given to the right suspension tuner.
The forks are also bigger, going from 37mm on the CRF230F to 41mm on the CRF250F. This will give you a little less flex and more stability, especially if you're on the heavier side.
The shock is still lacking in performance on the new CRF 250F. The 230 lacked proper rebound damping, which could lead to bucking you off the seat if ridden aggressively on rough terrain. The 250 isn't much better. You can adjust the preload for your weight, but there's no other adjustment externally.
It can be modified internally, but it requires a good amount of work for not a whole lot of performance gain.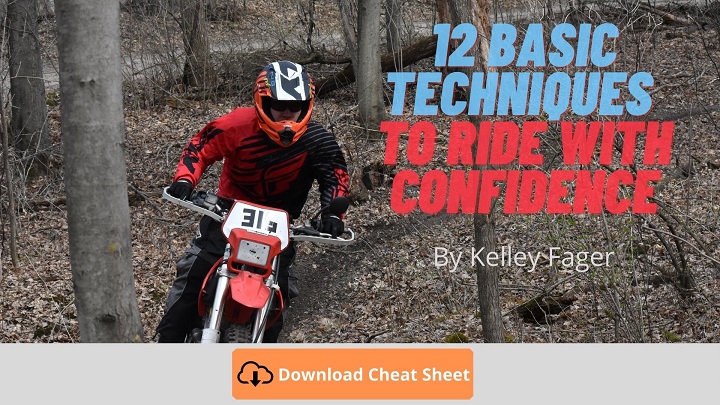 Weight & Handling
One of the biggest changes (and complaints) is that Honda added even more weight onto a midsize trail bike that's already considered a "heavy pig". The fuel injection added some weight, but definitely not all of the 16 extra pounds onto the new CRF 250F.
Is it noticeable? Probably not unless you're an experienced rider or if you ride them back-to-back on the same trail. The biggest difference will be when you pick it up after falling down, but that shouldn't happen if you have proper riding technique!
The 250F is 0.7" taller in seat height than the CRF230F, but the biggest size change I believe is the wheelbase. The 230 has a 54.1 stock wheelbase, while the 250 is 55.9".
The CRF250F is almost 2" longer, making it more stable over whooped out terrain and at higher speeds.
CRF230F vs CRF250F: Which dirt bike is right for you?
In the end, I think it comes down to a couple of main factors. What's your budget, and do you need fuel injection or a carburetor? The weight is a factor, but it's towards the bottom of my list of which Honda trail bike is best for you.
Either way, the CRF230F & CRF250F are great beginner dirt bikes or casual trail bikes if you're 5'4"-5'10". They can be fairly competitive in the woods if you spend some money and time on the suspension.
You should get the CRF230F if you:
Want a cheaper dirt bike
Prefer a carburetor
Care about how much the bike weighs
Want the smaller/shorter trail bike
You should get the CRF250F if you:
Want the latest available and current dirt bike from Honda
Don't care about cost
Prefer fuel injection
Want a longer bike for more stability
How to become a confident rider in less time
Either one of these Honda trail bikes will help build your confidence quicker compared to a high-performance enduro or MX bike because they're easy to ride, but there's one mistake that most beginners make.
Learning to ride by teaching yourself or from a good friend can only get you so far. You might miss some of the basic techniques and develop bad habits that cause you to ride out of control. That's why I want to help you out so that you stay safe and have fun while quickly advancing your riding skills. Tap here to learn the basic proper riding techniques.