Looking to buy a Honda XR200? Whether you're looking for your first dirt bike or you want a good trail bike, you're in the right place!
In this review, I'll show you what kind of bike the XR200R is, how to know if it's good for you, and then what to expect when buying and owning one so that you save time and money.
What is the XR200?
Honda XR line-up is a straight-up classic. They may not be the most high-tech bikes out there, but that's why we love them so much; for their simplicity and ease of use, as well as fun factor!
If you ask someone that's owned an XR200 for a number of years, they will tell you that it's one of the best trail bikes made if you want something easy to ride, a shorter seat height, but still has enough power for most anything you come across.
The engine
It's a simple 2-valve air-cooled 4 stroke engine that makes 15 horsepower at best. 1984-85 had a 4-valve engine, but Honda went back to the more reliable 2-valve engine in 1986.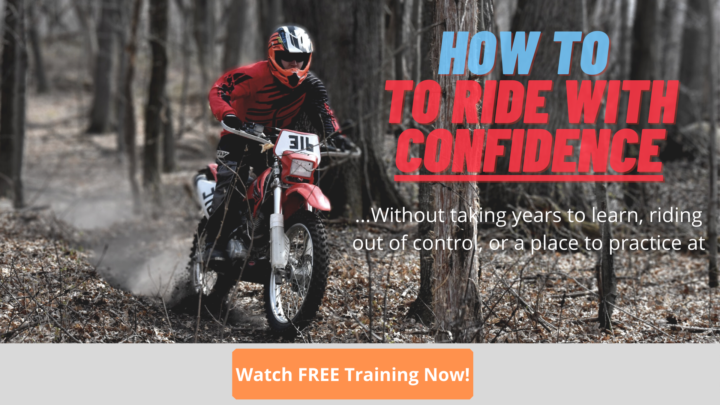 Smooth and predictable power is what you will get, and that's what it's such a great dirt bike for beginners to learn how to ride on. It has enough power if you're an adult that just wants to have fun, but it doesn't have too much power to get out of control very quickly.
Reliability is one of the biggest advantages if you don't like working on your dirt bike. Oil changes and keeping the air filter clean will make the XR200 last many long years.
XR200 model year changes
The XR200 changed a few times over the years before they discontinued them, but most of the changes were done before 1992. The Pro-Link Suspension came out in the early 80s that made this bike ride nice with good handling for a four-stroke trail machine.
However, the engine configuration didn't get sorted until 1986. '86-'91 are known to be the best years for Honda's 200cc trail bike because of its low center of gravity, good suspension and engine combination.
It was also fairly light because there wasn't much "added junk" on the bike compared to some newer dirt bikes. Dry weight was under 220lbs for those years.
In 1992, Honda took the different route and de-tuned the suspension, thus making it more of a plush kids dirt bike with a lower seat height. The forks and shock had less travel and didn't perform as well.
The rear shock was also not re-buildable like the previous generation was, and provided underwhelming performance, to say the least.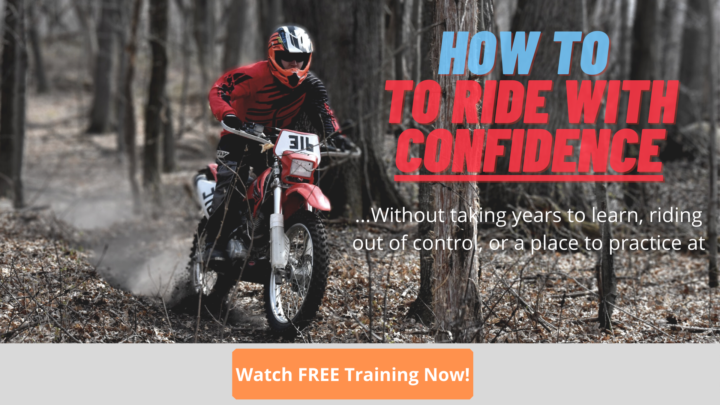 That's not to say they aren't still great woods bikes after 1991, because they still had the same great 200cc powerplant. You can even swap suspension components onto the later models if you want to spend some cash to make it a better 'woods weapon'.
What's Hot?
Bullet-Proof XR engines
Simple and easy to maintain
Easy to kick-start
'86-'91 has good suspension and headlight/capable
Cheap trail bikes
They hold their value
Simple mods to un-cork it (intake/exhaust)
Lightweight
Many parts interchange with other XR's
What's Not?
Harder to find because no one wants to sell them
1992+ and 2000+ models got suspension downgrade
Not as fast as most modern trail bikes
No E-start
Drum Brakes
What To Look For?
A lot of XR200's have been used and abused. However, if it was maintained at all, one with a lot of hours can still be a good buy. There really isn't a whole lot you need to do with the XR engines, other than regular oil and filter changes, as well as keeping the bike clean.
The main things to check for are worn out parts, such as chain, sprockets, wheel bearings, and suspension components. Has the engine been modified? Many people put big-bore bore kits on them, so just be careful when looking at one.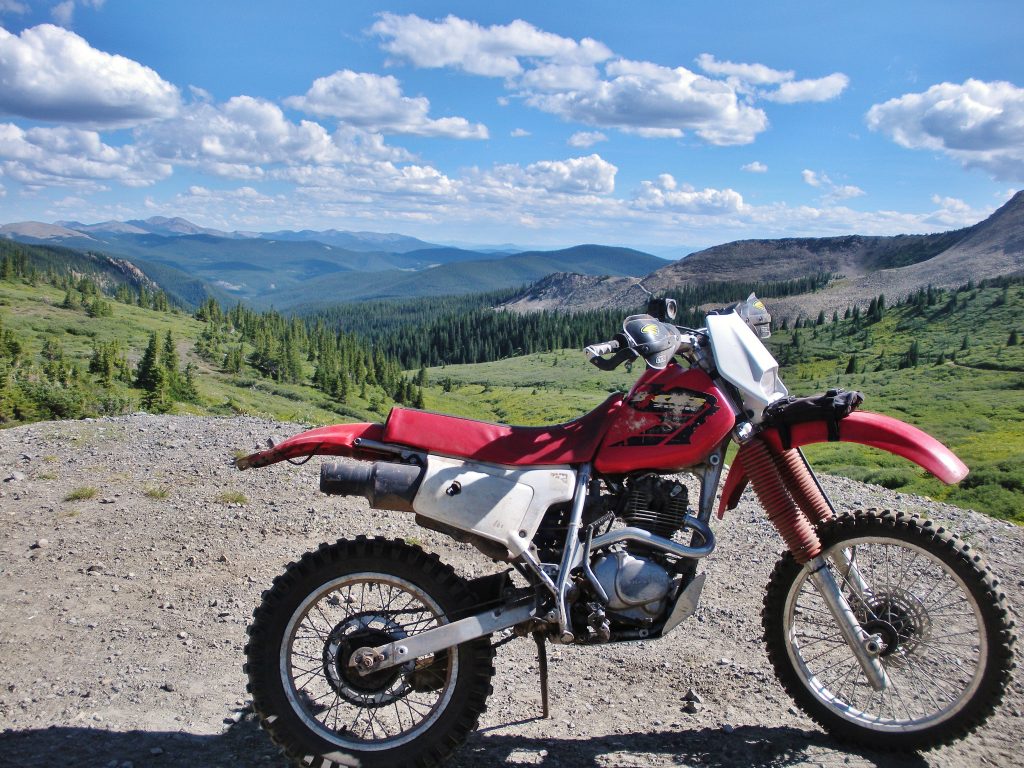 Is the engine making excessive noise (timing chain/piston/valves) or smoking? If so, it will need to be looked at and probably rebuilt.
Always check to make sure there's oil in the engine. Some people ride the wheels off of these dirt bikes and are too lazy to do simple maintenance. If you don't see any oil, walk away or expect to do an overhaul and re-adjust what you're willing to pay for it.
A top-end rebuild is fairly cheap and easy to do with an OEM service manual, but expect the rest of the bike to be neglected as well.
What is an XR200 worth?
If you get lucky, an 80s XR200R may only cost a few hundred bucks if it has been sitting in someone's garage for years and needs some TLC.
If you want a lower seat height for training people at the cost of a couple inches of suspension travel, the 1993+ XR200's are still an excellent choice. Same great engine, and the forks are still the same, but they have a couple different internal parts that lower it.
Expect to spend 600-2000 dollars on a used XR200. It really depends on the condition first, and then the year and upgrades, although that doesn't matter as much.
Making the XR200 an even better dirt bike for trail riding
Any XR200R is a great choice if you want a lightweight, durable, easy to ride trail bike. There's guys out there that race hare-scrambles and enduros and do really well with them.
Some simple suspension changes can go a long way in making it ride better if you're more experienced and want a fun little trail bike.
If you want to take your XR200 to the next level, there's many easy and cheap mods available. Some parts can simply be swapped out for a better performing and/or lightweight part from a different model Honda. To read Part 1 of XR200 Mods click here.
Will the XR200 make you a better rider?
I know for a fact that the XR200 made me a better rider in the woods because it's easy to ride and forgiving to learn on.
It starts with basic riding technique, but it's easy to create bad habits. That's why I want to get you started on the right path in just a few minutes with proper technique. Click here to get my free training guide on all the basic riding techniques that give you control & confidence.