Looking to buy a Honda XR200 but not sure if it's still a good dirt bike to buy? Whether you're looking for your first dirt bike, a good trail bike, or you want just want something reliable and durable, you're in the right place!
In this review, I'll show you what kind of bike the XR200R is, why it may or may not be right for you, how its changed over the years, and what to expect when buying and owning one so that you save time and money.
What is the XR200?
The Honda XR200 is a 4 stroke trail bike that was made from 1980 until 2002 in the United States. It has a simple air-cooled 200cc engine that is low-performance, but there are reasons why it has been so popular.
All years except 1984 & 1985 are very reliable. Everything is simple and there's not much "extra" junk, making it a fairly lightweight dirt bike for trail riding.
Would you rather watch and listen than read? Click play to watch my review of the Honda XR200R below: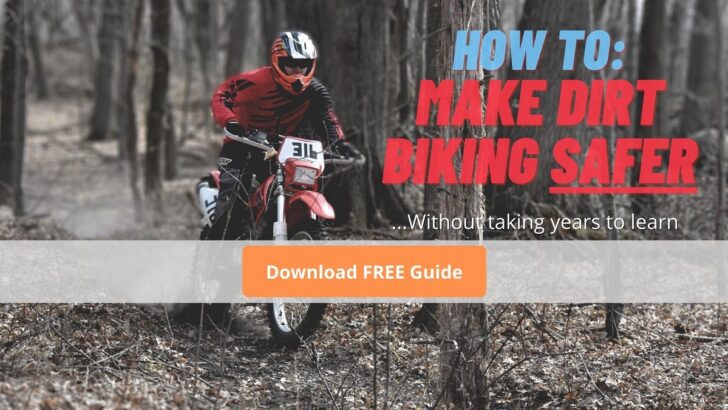 Who is the Honda XR200 for?
Depending on which model year you get, the XR 200 is made for teens and adults that are beginners. With a buttery-smooth engine, it makes learning how to ride with a clutch as easy as possible.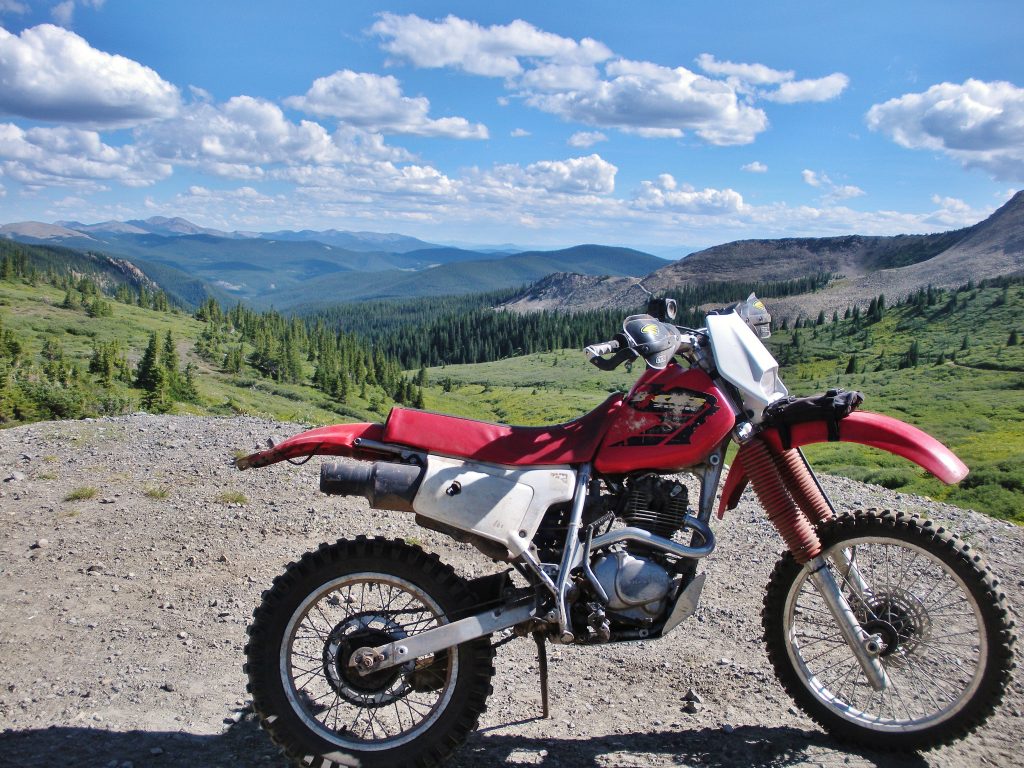 The engine – what to expect
It's a simple 2-valve air-cooled 4 stroke engine that makes 15 horsepower at best. 1984-85 had a 4-valve engine, but Honda went back to the more reliable 2-valve engine in 1986.
Smooth and predictable power is what you will get, and that's what it's such a great dirt bike for beginners to learn how to ride on. It has enough power if you're an adult that just wants to have fun, but it doesn't have too much power to get out of control very quickly.
Reliability is one of the biggest advantages if you don't like working on your dirt bike. Oil changes and keeping the air filter clean will make the XR200 last many long years.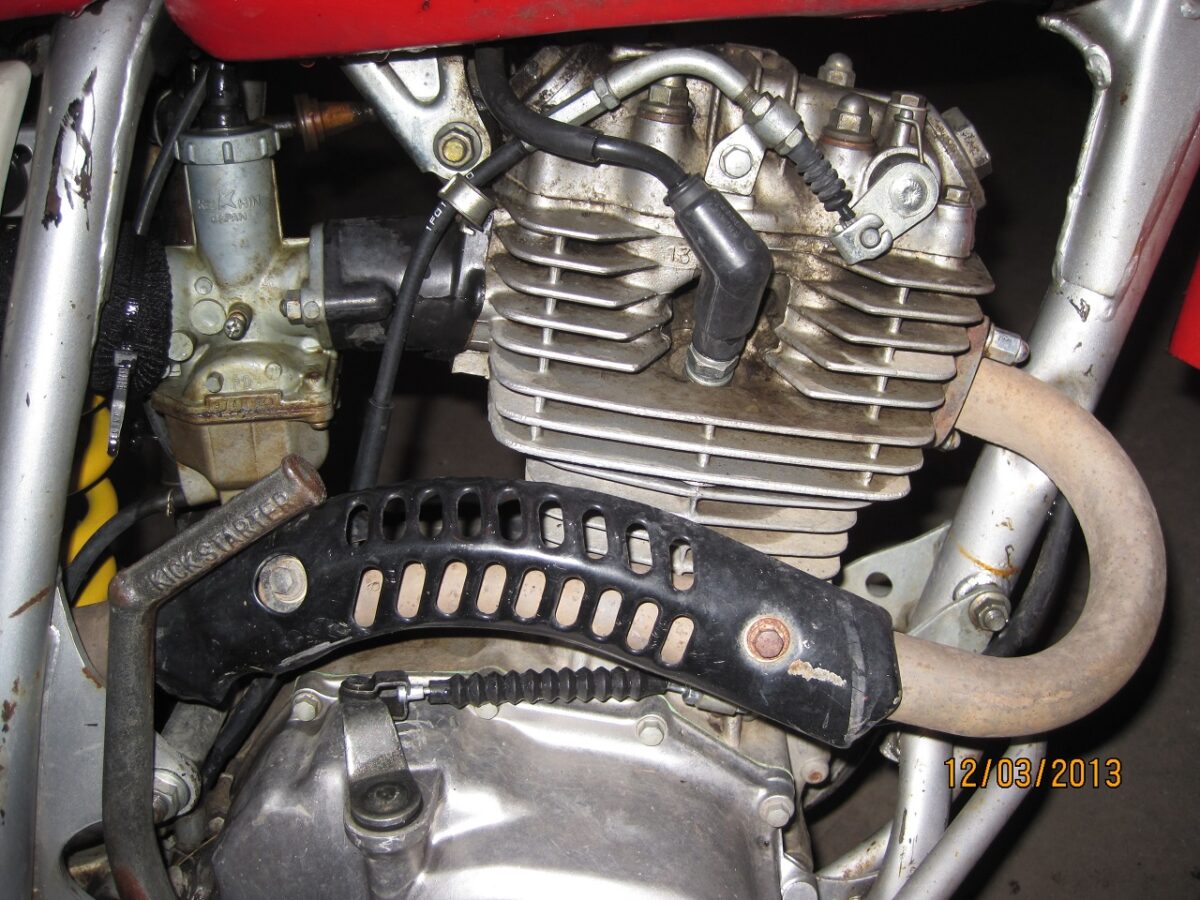 Top speed & horsepower
The top speed of a stock XR200 is about 60 mph on flat ground, but that number doesn't mean a whole lot unless you're drag racing. Since it only has about 12 HP at the rear wheel, you're not going to win many races, but that's not what makes this bike so good.
If you want to have the most control riding off-road, then you want to have as much traction at all times, and that's what this bike does best. Instead of having 50 horsepower that just spins the rear wheel, all of the 12 HP gets put to the ground and keeps you in control.
XR200 Jetting specs
Proper jetting can make a big difference in how your dirt bike starts, runs, and handles. I run basically the stock jetting at around 1000 ft elevation (above seat level).
My jetting for a stock un-corked XR200:
Elevation: 1000 feet
Pilot jet: 38 (stock)
Main jet: 110 (stock)
Needle: 3rd clip (stock)
Fuel screw: 1.25 turns out
The biggest thing you'll need to adjust for easy starting and best throttle response is the fuel mixture screw. It controls the pilot jet circuit, which is roughly 0-1/4 throttle openings. You can get it dialed in within just a few minutes.
The nice thing about the stock XR200 carburetor is that it's very easy to access compared to modern 4 stroke enduro bikes. You can do basically any jetting change in 5-10 minutes with 1 or 2 simple tools.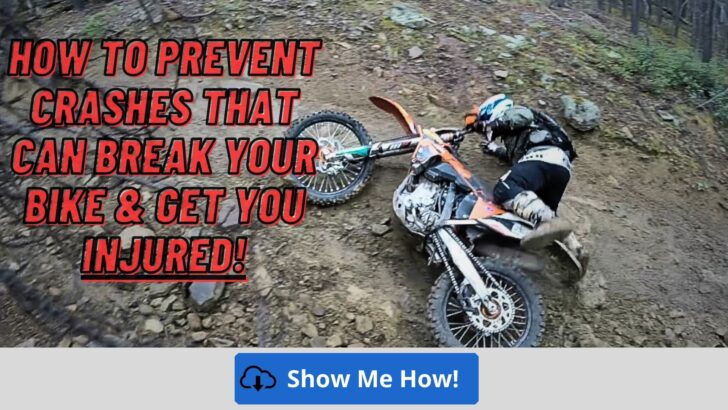 Suspension – how does it compare?
Simple and reliable is what you get, which is what makes the XR200 so affordable compared to a high-performance enduro bike. The stock suspension is soft, giving you a comfortable ride at low speeds on the trails.
However, there's a fairly big difference between certain years when it comes to how good the suspension is.
Are the forks & rear shock adjustable?
The stock forks and rear shock had some adjustability on the 1980-1991 model years, making them the slightly more desirable choice if that makes a difference to you. The front has about 10 inches of suspension travel, and the rear has just over 9 inches.
You can tune the compression and re-valve on the front forks and rear shock, giving you a wider range of comfort based on your weight and riding style. The rear shock is rebuild-able with a remote reservoir that gives you better performing rear suspension because it doesn't fade as quickly.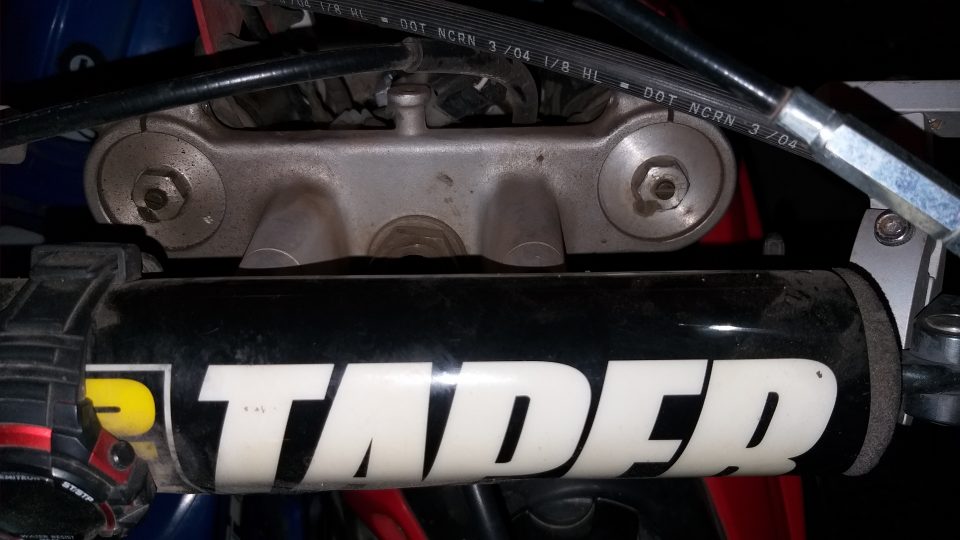 Update to 1993 and newer model suspension
In 1993, Honda decided to change the suspension to make it even more simple. Nothing is adjustable externally except the rear shock sag to get your proper ride height.
The seat height is lower because the suspension travel was reduced close to 2 inches. This makes it easier to ride if you have short legs, but you lose some performance once you start riding faster on the trails.
XR200 weight limit/capacity
It doesn't have an exact "weight limit", because you can weigh 300 lbs and still ride it and have fun. With that said, it's a good bike in stock form if you weigh between 120-160 lbs, but it also depends on how you ride.
For slow and casual riding, you can be on the higher end of that weight limit and not have any issues. However, once you start riding aggressively and on challenging trails, the stock suspension start bottoming out and kick you around, making it uncomfortable to ride.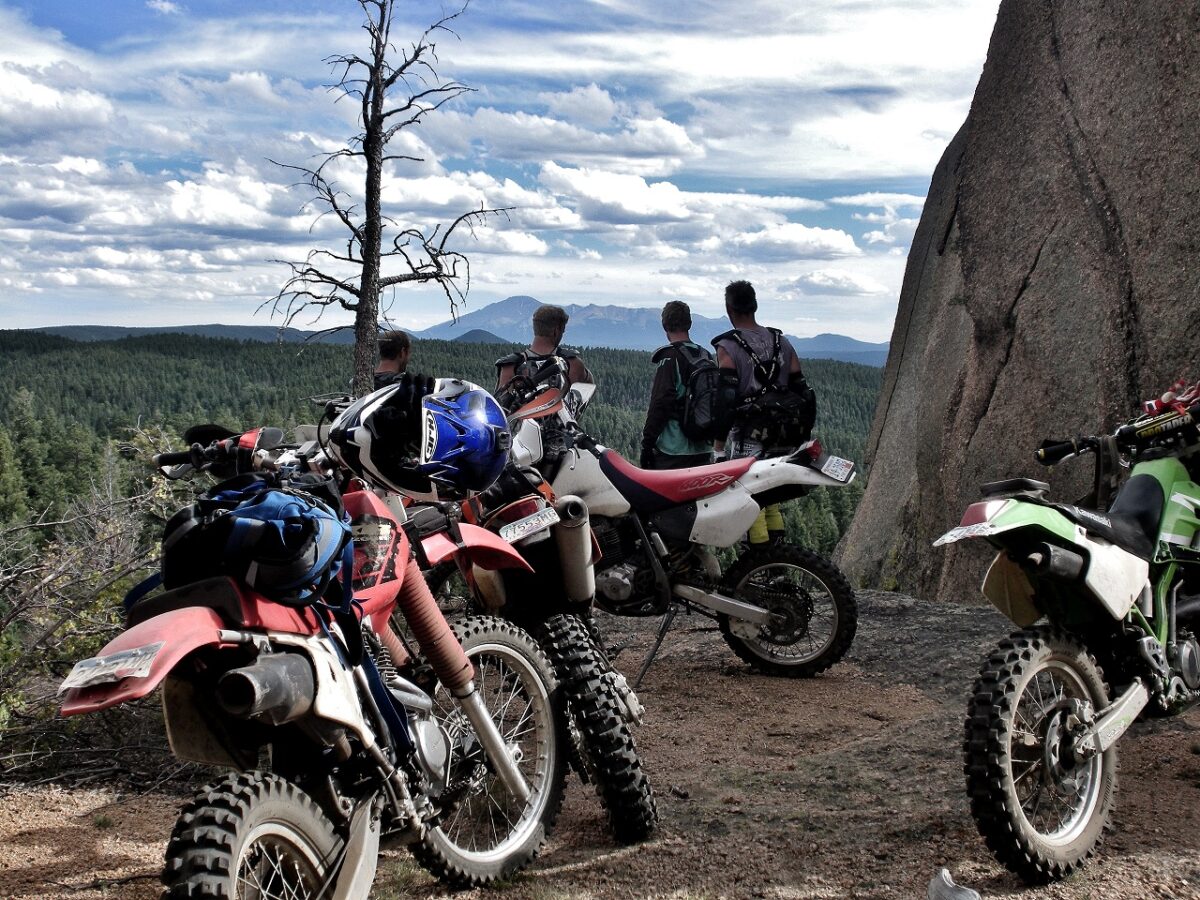 Handling characteristics
With a short wheelbase, a relatively low seat height, and less weight than most trail bikes, the Honda XR200 is one of the best handling dirt bikes for woods riding – especially if you get the suspension set up for your weight!
It turns very well on tight and technical trails, and it's easy to handle because the center of gravity is low compared to a regular full size bike.
With that said, once you start riding more aggressively on rougher terrain or faster speeds, its weaknesses start to show. Riding long sandy whoops on the trails gets tiring pretty quickly because of its short wheelbase and soft suspension.
XR200 seat height – what size rider is it good for?
The 1986-1991 XR200 has a seat height of 35.6 inches, making it a good size dirt bike if you're 5'4"-6'0" in height.
The 1992 and newer model years are noticeably shorter with a 33.5 inch seat height, so they would fit better if you have short legs like me!
Honda XR200 Specs & dimensions
Here are the basic specs of the Honda XR200R:
| | |
| --- | --- |
| | Honda XR200 (86-91/93-02) |
| Engine | 195cc air-cooled 4 stroke |
| Transmission | 6-speed manual clutch |
| Seat Height | 35.6" (90cm)/33.5" (85cm) |
| Weight (wet) | 240 lbs |
| Horsepower | 17 HP (at the crank) |
| Top Speed | 60 MPH |
XR200 model year changes
Honda changed the XR200 a few times over the years before they discontinued them, but most of the changes were done before 1992. The Pro-Link Suspension (mono-shock) came out in the early 80s that made this bike ride nice with good handling for a four-stroke trail machine.
1986 changes
However, the engine configuration didn't get sorted until 1986. '86-'91 are known to be the best years for Honda's 200cc trail bike because of its low center of gravity, good suspension and engine combination.
It was also fairly light because there wasn't much "added junk" on the bike compared to some newer dirt bikes. Dry weight was under 220lbs for those years.
1992 changes
In 1992, Honda took the different route and de-tuned the suspension, thus making it more of a plush kids dirt bike with a lower seat height. The forks and shock had less travel and didn't perform as well.
The rear shock was also not re-buildable like the previous generation was, and provided underwhelming performance, to say the least.
That's not to say they aren't still great woods bikes after 1991, because they still had the same great 200cc powerplant. You can even swap suspension components onto the later models if you want to spend some cash to make it a better 'woods weapon'.
XR200 vs XR200R – what's the difference?
The XR200 is the name of the 1980-1983 model years, and then Honda changed the name to XR200R in 1984. The biggest difference is that the older model XR200 had twin shocks and a slightly smaller chassis with a lower seat height.
With that said, many people skip using the "R" and just call any model year the "XR200".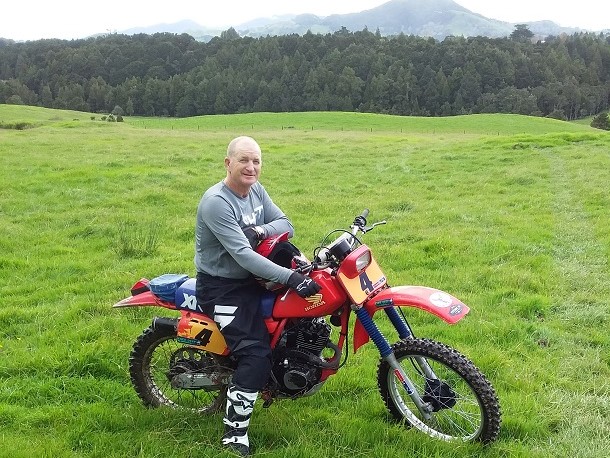 Any issues?
It never had any major issues outside of the '84-85 engine overheating, but that's not a common bike to be found. The biggest problems you'll find are when people don't take care of their XR 200 and it needs a lot of maintenance or repairs to get it back into good running condition.
Since it's so reliable, many owners never worked on it, so they ran it low on oil, let the air filter get extremely dirty, or the bike sat so long that it won't start easily.
What to look for when buying a used XR200?
A lot of XR200's have been used and abused. However, if it was maintained at all, one with a lot of hours can still be a good buy. There really isn't a whole lot you need to do with the XR engines, other than regular oil and filter changes, as well as keeping the bike clean.
The main things to check for are worn out parts, such as chain, sprockets, wheel bearings, and suspension components. Has the engine been modified? Many people put big-bore bore kits on them, so just be careful when looking at one.
How to know if the engine needs a rebuild
Is the engine making excessive noise (timing chain/piston/valves) or smoking? If so, it will need to be looked at and probably rebuilt.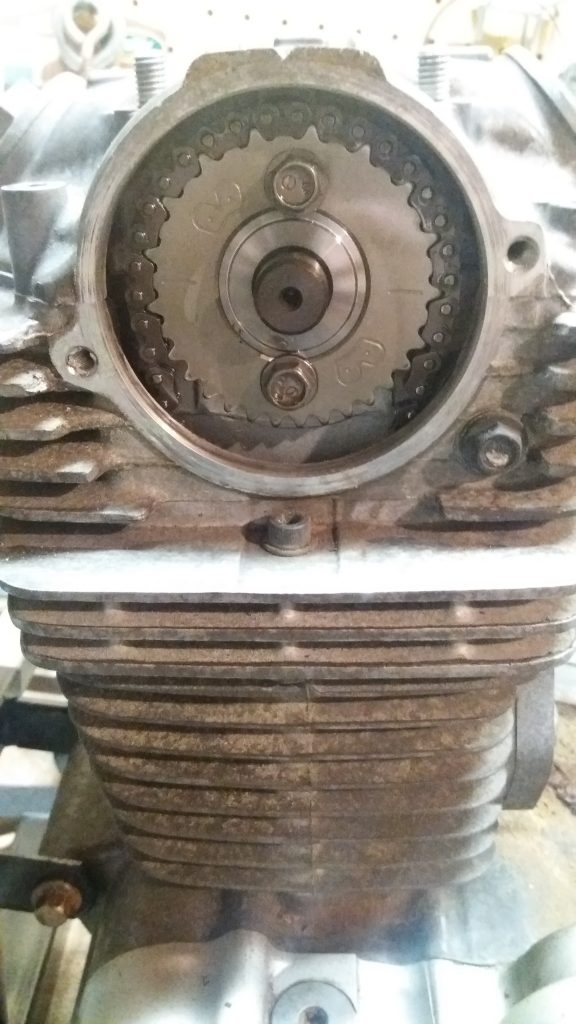 Always check to make sure there's oil in the engine. Some people ride the wheels off of these dirt bikes and are too lazy to do simple maintenance. If you don't see any oil, walk away or expect to do an overhaul and re-adjust what you're willing to pay for it.
A top-end rebuild is fairly cheap and easy to do with an OEM service manual, but expect the rest of the bike to be neglected as well.
What is an XR200 worth?
The value can vary greatly depending on a few factors. If you get lucky, an 80s XR200R may only cost a few hundred bucks if it has been sitting in someone's garage for years and needs some TLC.
If you want a lower seat height for training people at the cost of a couple inches of suspension travel, the 1993+ XR200's are still an excellent choice. Same great engine, and the forks are still the same, but they have a couple different internal parts that lower it.
Expect to spend 800-2000 dollars on a used XR200. It really depends on the condition first, and then the year and upgrades, although that doesn't matter as much.
XR200 vs CRF230
The main differences between an XR200 and CRF230 are the electric start, bigger engine, and updated ergonomics/styling on the CRF230F. It has a little bit more power, but it's also noticeably heavier.
Is the XR200 a good dirt bike still?
What kind of riding will you be doing, and what are your expectations? I still believe that the XR200 is a good dirt bike if you enjoy a simple, reliable, and lightweight trail bike.
It gets even better if you like to tinker on things and modify parts to make it faster and better, which I'll show you how to do shortly.
XR200 Pros:
Bullet-Proof XR engines
Simple and easy to maintain
Easy to kick-start
'86-'91 has good suspension and headlight/capable
Cheap trail bikes
They hold their value
Simple mods to un-cork it (intake/exhaust)
Lightweight
Many parts interchange with other XR's
XR200 Cons:
Harder to find because no one wants to sell them
1992+ and 2000+ models got suspension downgrade
Not as fast as most modern trail bikes
No E-start
Drum Brakes
Best XR200 mods for speed & comfort
Any XR200R is a great choice if you want a lightweight, durable, easy to ride trail bike. There's guys out there that race hare-scrambles and enduros and do really well with them.
Some simple suspension changes can go a long way in making it ride better if you're more experienced and want a fun little trail bike.
These are some of the best mods to make your XR200 better & faster:
Airbox mod
Jetting
Gearing
Fork upgrade
Rear shock upgrade
Exhaust upgrade
Will the XR200 make you a better rider?
I know for a fact that the XR200 made me a better rider in the woods because it's easy to ride and forgiving to learn on.
It starts with basic riding technique, but it's easy to create bad habits. That's why I want to get you started on the right path in just a few minutes with proper technique. Click here to get my free training guide on all the basic riding techniques that give you control & confidence.