Hopping on and riding a full-size dirt bike (or even thinking about it) is intimidating if you're a relatively short rider that's new to dirt biking. I often ride a smaller full-size bike for this very reason, and now I want to show you the best dirt bike for short riders, whether you're a guy or girl.
Best dirt bike if you're a short female rider
Full size dirt bikes are pretty blasted tall, which means that if you're an average-sized girl then you're going to have a hard time touching the ground.
That's why I start or recommend all females ride one of these dirt bikes if you're short:
All of these are 4 stroke trail bikes that are super easy to ride. The power is very smooth and forgiving, so you're not going to get into trouble and crash easily.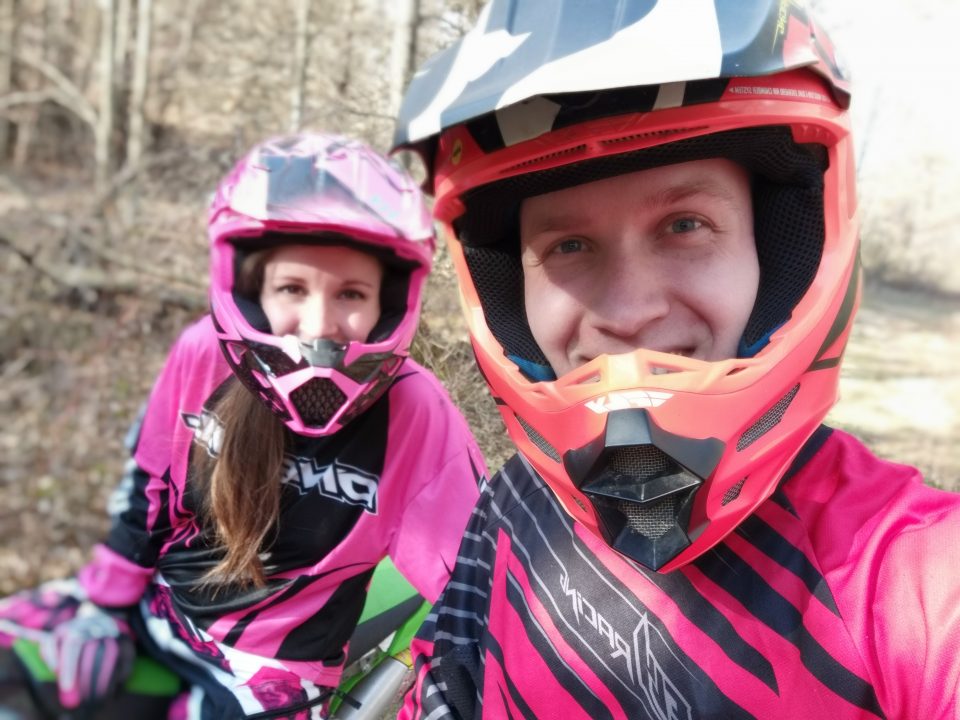 Choosing the right first bike is extremely important if you want to prevent bad crashes. The next important step is learning how to properly ride with safe techniques so that you stay in control.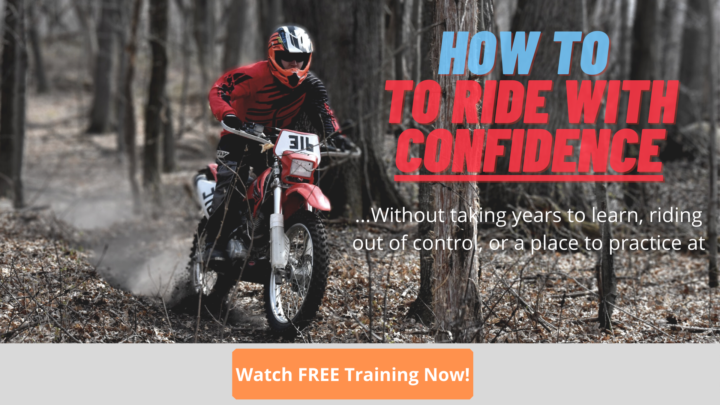 You're a guy with short legs
Maybe you're like me and have short legs. I'm 5'6″, but my inseam is about 27″, so it's hard to touch the ground on just about every full size dirt bike unless I hang my butt off to one side of the seat and tiptoe.
The tall enduro and MX bikes are too much to handle, but you don't need as small of a bike as the ladies that I listed above. Fortunately there's a few good midsize and shrunk down full-size bikes that are great to start on.
So, if you simply have short legs, one of these bikes would be good:
These are all beginner trail bikes that are great for learning how to ride. The suspension is plush, and the engine has predictable power and is very reliable with simple maintenance.
Most of these bikes have electric start, which is to have if you have a bum leg or simply don't want to kickstart.
Best enduro dirt bike for short rider
An enduro bike is basically a high-performance trail bike in today's era. For example, a YZ250FX or 300XCW are enduro bikes. If you're a beginner, please do not start on this type of dirt bike if safety is a concern.
It's wiser to start on a slower bike, even if you think you'll outgrow it too fast. Learning proper techniques on a "slow" is much easier and will advance your skills faster than starting on a big and powerful bike.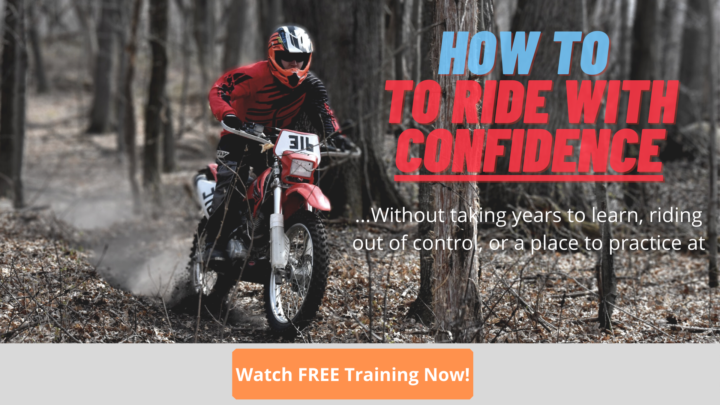 With that said, being able to touch the ground is less of a problem as you gain more experience and skill.
What does that mean?
Just because you're short, you don't need to be able to touch the ground with both feet because you know how to stay balanced on the bike.
However, these are the best enduro bikes if you're short:
Best 450 dirt bike for short riders
Basically, all 450 dirt bikes have the same seat height, so choosing the shortest one won't make that much of a difference. If you're looking for your first dirt bike, please stay away from any 450 unless you're just
With that said, here are the shortest 450 dirt bikes based on seat height:
Husqvarna FC 450 – 37.0'
Kawasaki KX450 – 37.6"
KTM 450 SXF – 37.8"
Suzuki RMZ450 – 37.8"
Best dirt bike for beginners
The best dirt bike to start on if you're new to dirt biking is one that fits your height and is easy to ride. This means that a smaller bike with less power is going to be the best choice, even if you have a riding buddy that thinks you should start on a faster bike because you'll "quickly outgrow" the 'beginner bike'.
The best dirt bikes for beginners are:
Yamaha TTR125
Kawasaki KLX140
Honda CRF250F
The TTR125 has four model options based on wheel size and electric start or kick start.
The KLX140 has three different model options based on wheel size. That means it can work if you're short, super short, or ultra-short for an adult.
Maybe you're a little bit taller but still too short for a full-size bike and want to build your confidence. The newer Honda CRF250F is a great beginner bike for adults and teens because it's easy to ride, has enough power to have fun, and is super reliable. Electric start and fuel injection take the frustration out of starting and maintenance.
Best dirt bike for the money
It really depends on what your needs are. If you fit a Honda XR100 (30.5" seat height), it's a really good dirt bike for how cheap they are. The TTR125 is also really good, as well as the XR200 or XR250 if you're a beginner.
Why are these dirt bikes so good for the money?
Because they are some of the cheapest used dirt bikes you can buy, they are cheap and easy to maintain, and they are reliable if you're just trail riding or riding for fun with your family and friends.
Best dirt bike brand
Nowadays, all of the name-brand dirt bikes are really good with just about every bike they make.
When I say name brand, I mean these brands are the best dirt bike makers:
Yamaha
Honda
KTM
Kawasaki
Husqvarna
How to ride with confidence if you're short
One quick tip that will help if you're riding a dirt bike that's a little bit too tall is something that I do on almost every bike (because I have short legs).
I have to basically leap onto the bike when I swing my leg over the seat. Then, why I'm on the bike, I shift my butt over to whichever side of the seat I need to touch the ground on.
So when I come to a stop, I shift over to the right or left to put one foot down. You only need to put one foot down or you're doing it wrong.
It all comes down to your riding technique to stay balanced, whether you're a short or tall rider, and I want to help you get started so that you don't make the common mistakes that most new riders make. Click here to quickly learn proper riding techniques to stay safe and help prevent serious injuries.