Looking for a 450 dirt bike to suit your needs? Whether you're a beginner or want a good enduro bike, this article will give you the practical info you need to make the best decision.
I want you to become a skilled and safer rider, but I also take finances seriously so that you don't waste your hard earned money.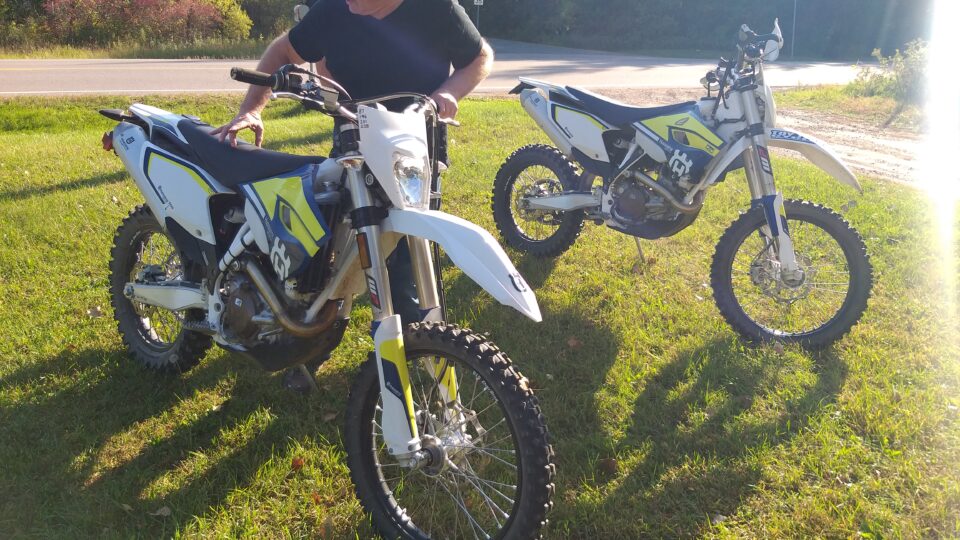 450 dirt bike specs
| | |
| --- | --- |
| Horsepower | 53-55HP |
| Top Speed | 75mph |
| Weight | 234lbs-248lbs (wet & ready to ride) |
| Seat Height | 37.4″ – 38.0″ |
| Price | $8999 (RMZ450) – $11299 (KTM 450SXF Factory Edition) |
Are 450 dirt bikes street legal?
It depends on which model 450 you get, but most are not street legal from the factory. You would have to look at these 450 enduro/dual sport models if you want to legally ride on the street:
Honda CRF450RL
KTM 450 EXC-F
Husqvarna FE 450
These 450's are all based on the 450 MX bike version but are detuned quite a bit, along with other specs and features that are designed for street riding.
Best 450 MX bike
In this day and age, motocross bikes are fantastic no matter what brand you choose. The only manufacturer that hasn't quite advanced as much is Suzuki with their RMZ450. It's still a good bike, but it doesn't have all the modern updates as the rest of its class.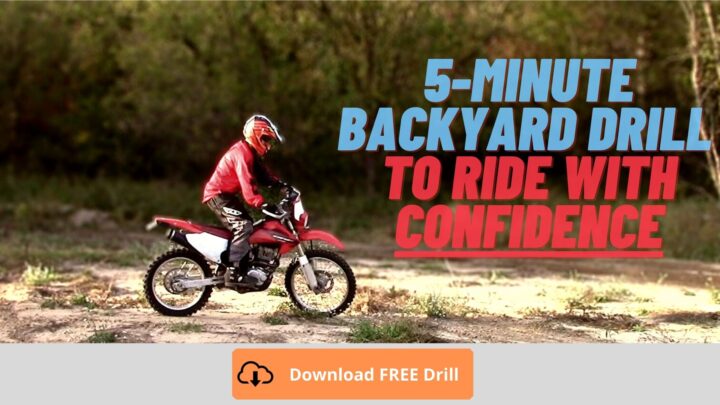 Every 450 motocross bike has more power than 99.999% of riders will use, so it basically comes down to the power curve, weight, suspension, and handling.
These are the best 450 MX bikes today:
Yamaha YZ450F
Honda CRF450R
KTM 450SXF
Husqvarna FC450
Best 450 enduro
Maybe you just want to ride trails, whether it's out in the desert or in the mountain woods. A 450 is only necessary if you need the extra torque. This is my belief because they're a handful the slower you ride, especially if you're under 180lbs.
With that said, these are the best 450 dirt bikes that are good for enduro/hard enduro trail riding
KTM 450XCF
Yamaha YZ450FX
Honda CRF450RX
Kawasaki KX450XC
Best all-around 450 dirt bike
Not sure what type of riding you like best, or just enjoy them all? A 450 can be a versatile bike because it has enough power for virtually anything, but it's not too much heavier than a 250.
Is a 450 a good starter dirt bike?
My simple answer is "No", and for a number of reasons. My number one goal, especially when helping or teaching new riders, is safety. Beginners that start out on a powerful 450, whether they bought one or a friend let them ride it, the result is often not good.
Twist the throttle just a little too quickly and you'll be on your butt in no time. A 450 is just way more power than the average guy or girl needs to start out with. It's more than most expert riders need for most off-road riding.
Therefore, any dirt bike with 450cc is the worst 450 dirt bike for a beginner.
Macho man needs more power
Maybe you're easily swayed by your buddies telling you to get the "best dirt bike" out there right from the start. "You'll grow into it" is a common phrase I hear… You won't have to buy another bike when you need to upgrade.
It sounds great, but it's misleading because they skip right past the part about needing to learn how to ride a dirt bike with confidence.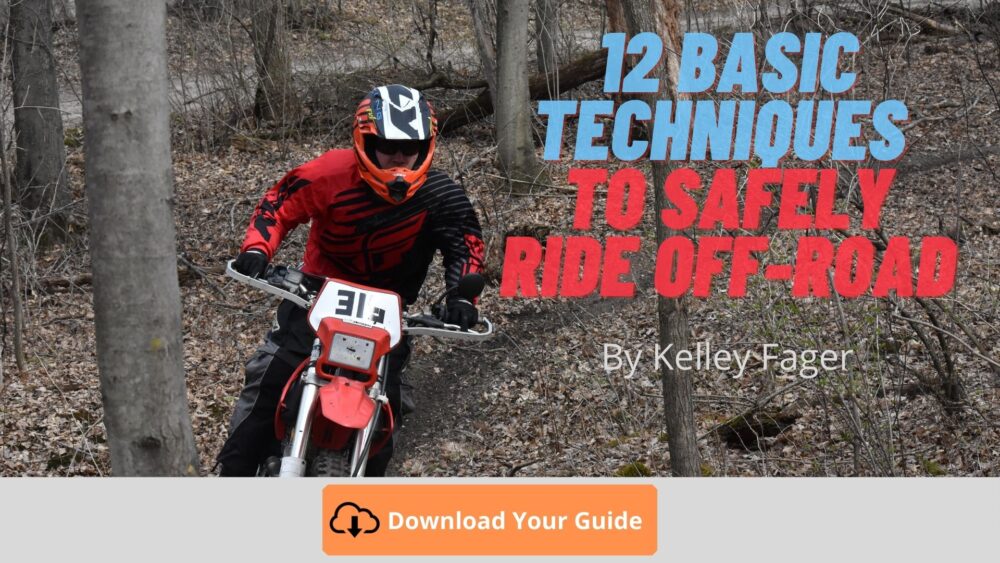 Riding a 450 dirt bike that's scary to ride does not build your confidence; it does quite the opposite.
Why not start out on a slower bike that keeps you safer and allows you to enjoy riding more? Then you can decide how far you want to take your dirt biking passion.
If 450cc isn't enough for you, then you might want to stick to drag racing on the street with your mates (no offense).
How to ride a 450 dirt bike
If you're really going to try a 450 for the first time, there's some things you need to know. Just starting out, you need to get used to the power and learn to keep it under control.
Move forward all the way on the seat so that you're less likely to whiskey throttle and wheelie.
First gear is going to be very sensitive, so either use very small throttle inputs, or shift into 2nd gear. 450s have a lot of low-end torque, so if you're just casually riding around, it's fine to keep it at a low RPM.
Keeping a finger on the clutch is important to prevent stalling, but also to keep the power in check. To get going from a stop, be very smooth and slow letting the clutch out or else the bike can quickly get away from you.
Simply riding a 450 is not that hard, but it's very easy to get into trouble quickly if you don't respect the power.
Best dirt bike for me
After reading this, you might realize that a 450 dirt bike is not the best dirt bike for you. In that case, what is the right bike then?
It really depends on you personally. Some questions you need to ask are:
For example, if you're a beginner that's short, lightweight, and just want to trail ride, then you do not want to start on a 250 or 450 MX or enduro bike. Instead, you should look at a trail bike that's easy to ride to start building your confidence.
Best first dirt bike
If you truly want to start out on a dirt bike that will help you become a faster rider better, then you need a bike that's easy to ride. A trail bike with a lower seat height and less power is easier to control and build your confidence.
Confidence is key, even if you're a professional racer. Would you feel comfortable on a technical single track trail in the mountains if you felt like your bike was going to slide out from under you at any given moment?
Confidence comes before speed if you want to stay safe. Starting on a 450 is not a good choice for that.
Will a 450 make you a faster rider?
In certain situations, yes, a 450 can make you a faster rider. With that said, if you're riding technical terrain and endurance is necessary, then there's something that will help you much more than the "perfect dirt bike".
It starts with your riding technique and how you use your body to control the bike. Poor technique will limit your control because you're out of balance.
I want to help you become a better and safer rider. Tap here to get started.