Are you looking for a beginner-friendly dirt bike, but keep getting conflicting recommendations? Whether you're an old guy, a young lady, or somewhere in between, I want to help clear up which dirt bikes you NEED to stay away from so that you don't crash and get hurt right away.
This article will cover the top 5 worst dirt bikes for beginners that appear to be good, whether they're recommended or cheap to buy.
Why starting on the right dirt bike is so important
If you're new to dirt biking, then it's easy to get overwhelmed by so many bike and riding gear options that you might just choose what looks good or whatever someone recommends to you.
Unless they're a credible person that you know cares about you and your personal safety, you don't know what you're getting is right for YOU.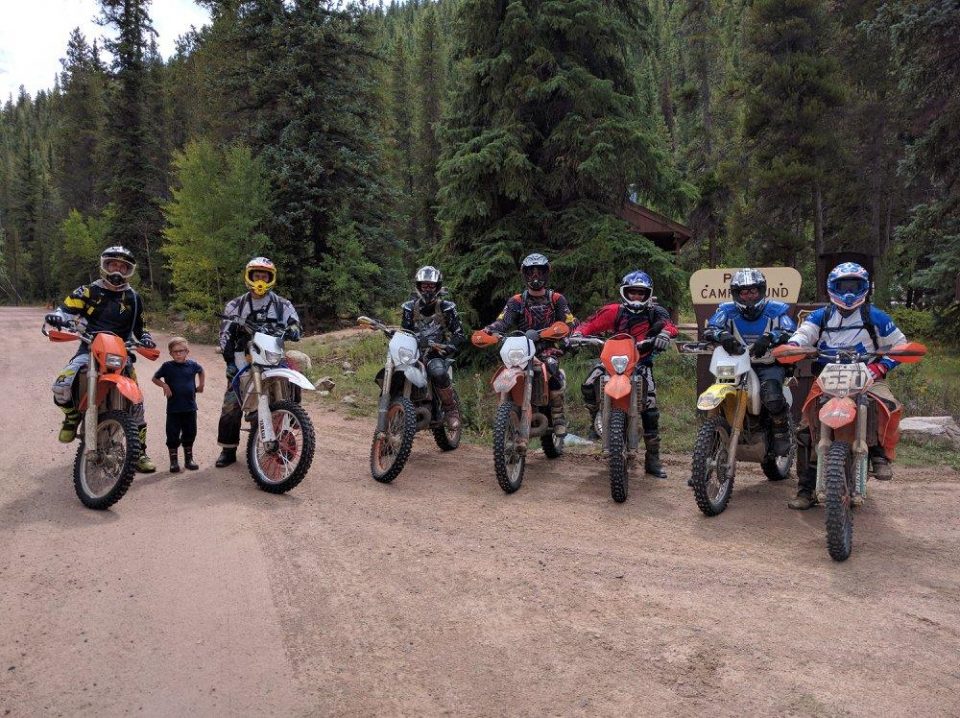 That's why I want to help because starting on the right dirt bike can be the difference between enjoying dirt biking for the rest of your life vs quitting before you put more than 10 hours on the bike.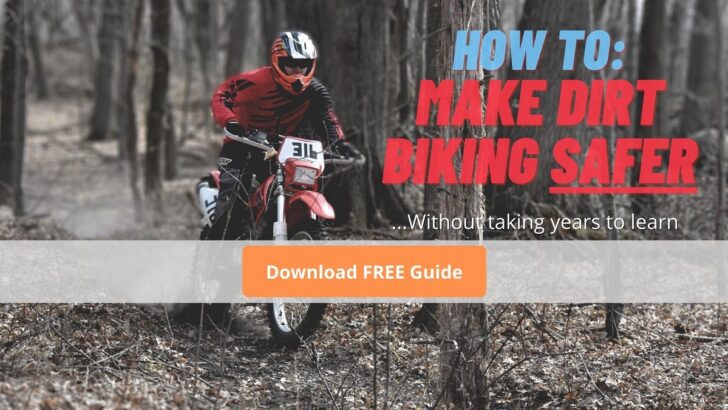 What makes a good beginner dirt bike?
"You don't know what you don't know", which is why I always want to be teachable and ready to learn something new. In this case, I want to share with you the practical characteristics that define a "good dirt bike for beginners" so that you know what to look for right away.
A good beginner dirt bike is:
Easy and predictable to ride; less power
Small enough for a shorter new rider (not all bikes fit everyone)
Plush and not harsh to ride
Simple and reliable
Affordable
Lightweight
Stay away from these dirt bikes as a newbie
Whether your mates have a bike to sell or recommend to you for a "good deal", there's a chance they may be starting you out on the wrong foot.
What I mean is that "just any dirt bike" is not good to start on if you're serious about riding off-road. That's why it's my goal to inform as many new riders, like yourself, as possible so that you start out on the right foot and learn to ride safer from the get-go.
These are the top 5 WORST dirt bikes to start on if you're a beginner:
YZ450F – Any 450 dirt bike
KX250F – Any 250F MX bike
YZ125 – Good for new MX racer but not for first time rider
CRF450L – It's a dual-sport bike, but still too much for a beginner riding off-road
DRZ400 – Too big and heavy
YZ450F
Did your buddy convince you to start out on the baddest, most powerful dirt bike? Why start on a 125 when you're just going to end up on a 450 sooner or later, right?
Wrong!
In fact, you're likely to end up on your butt or in a tree if you start on a YZ450F, CRF450R, KX450F or any 450cc motocross bike.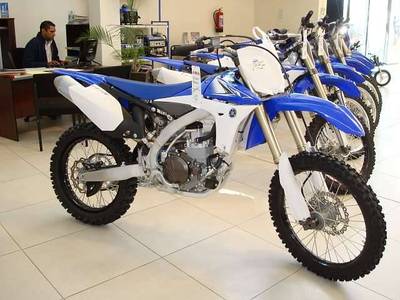 Please, stay away from this bike until you can take full advantage of a smaller displacement dirt bike.
KX250F
Okay, so I can't start on a 450F, but how about a 250F?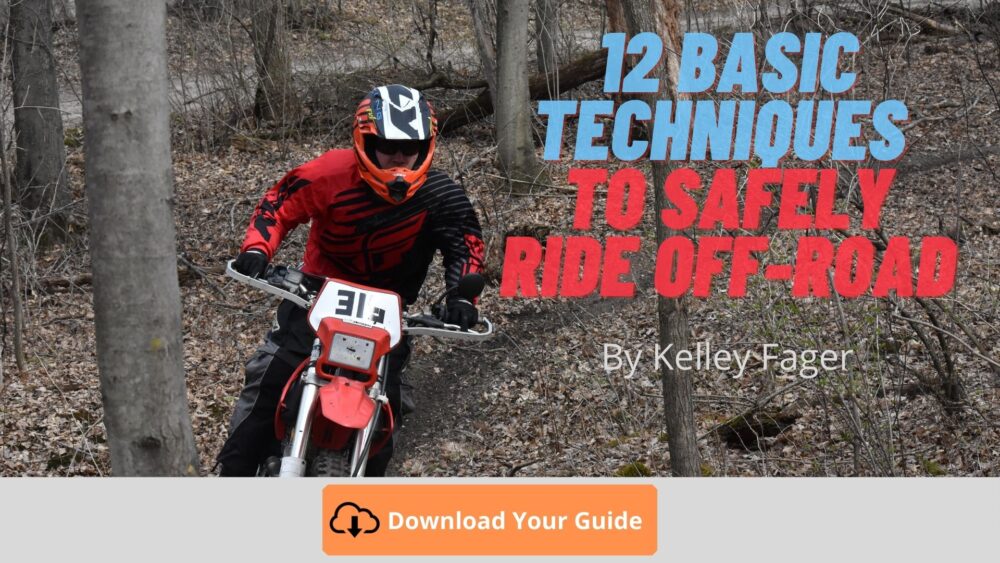 If you're truly a beginner to dirt bikes, a 250F MX bike, such as the KX250F or 250SXF is also one of the worst dirt bikes.
The power is too abrupt, the suspension is too harsh, and the handling is not good for starting out on. You'll be too worried about staying on the bike to practice proper riding techniques.
YZ125
Okay, so no 250F or 450F… Is a 125cc 2 stroke good?
Again, my answer will be "No" if you're new to dirt biking. While a YZ125 or CR125 may only be 125cc, it's too unpredictable to learn on.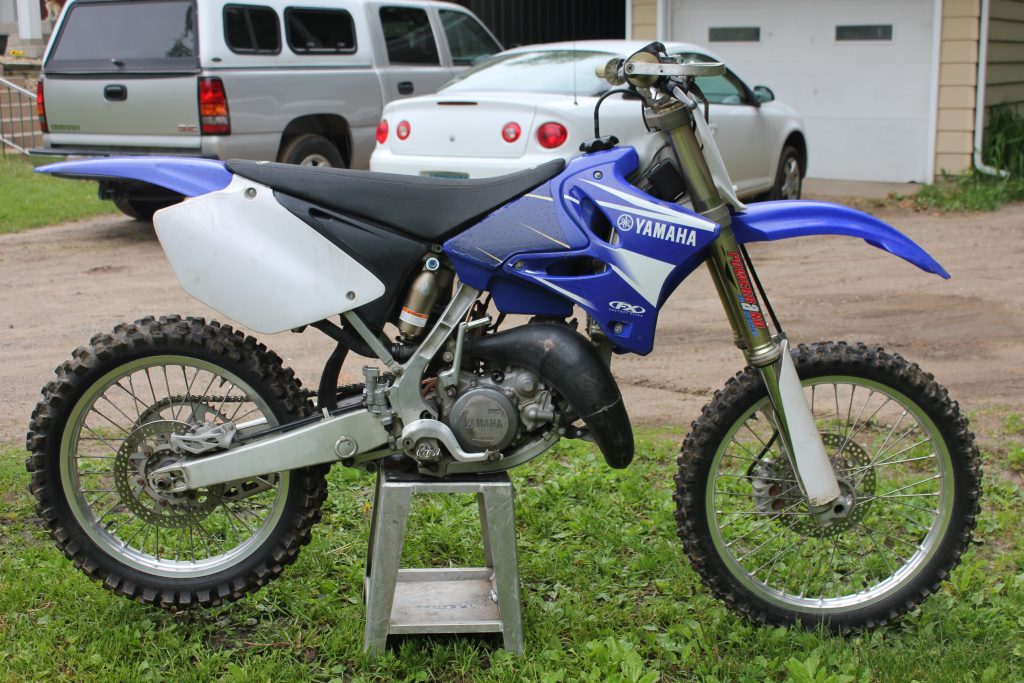 The nature of a 125 2 stroke engine is tuned for top-end horsepower. This means it has very little bottom-end power, which is what you as a beginner need to make riding more enjoyable.
CRF450L
The new CRF450L or even Yamaha's WR450F "Trail Bike" may be considered "easier" to ride than a 450 motocross bike, but they are definitely not beginner-friendly if you're riding off-road.
They still have the same 450cc 4 stroke engine that the mx bikes have; they're just slightly detuned to make them smoother and more predictable.
DRZ400
The DRZ400 is basically a liquid-cooled version of the Honda XR400, which was a big bore trail bike back in the 90s era. The DRZ has power, but it's still far from a race bike.
So, why is it a bad dirt bike to start out on?
It's actually a good dual-sport dirt bike if you aren't riding technical off-road trails. Once you start riding rougher terrain, it's just too heavy to handle if you're an average-size person.
The weight will wear you out quicker, and it just won't handle well at low speeds, which is what you'll be doing as a beginner.
So, what are GOOD beginner dirt bikes?
There's no perfect dirt bike that fits every rider, but I do have a selection of bikes that will fit virtually any sized rider.
The best beginner bikes to start dirt biking are:
These are current model dirt bikes, but there are some older models if you're on a budget and willing to sacrifice some modern features, such as fuel injection and electric start.
What's the best mod for your money to start out?
After you start riding, it's very easy to get distracted by all of the "bling" and performance upgrades available. Would you like to know what will make the most difference?
An upgraded rider.
No, you don't need to replace yourself with an expert, but rather modify your riding skills, and that starts with proper riding technique so that you will ride with more control and confidence.
Ready to get started? Click or tap here to learn more.