Finding a cheap dirt bike is one thing, but finding one that's good quality and low maintenance is a rare combination. I want to show you 3 different dirt bikes that are inexpensive (under 2000), are cheap and easy to maintain, reliable, and easy to ride for beginners.
I'm just going to discount the Chinese-made dirt bikes because they rarely ever fit all of these categories. They're either unreliable, high maintenance due to low-quality parts, or the parts are hard to find.
What is a good affordable dirt bike?
All of these dirt bikes are very easy to work on because they are simple and have more room compared to most MX bikes where the frame is much bigger, making it hard to reach the carb and engine.
The best cheap dirt bikes for adults just starting out are:
Honda XR200
Yamaha TTR230
KLX140
Honda XR200
The XR200 is a dirt bike that I know well because it was my first "mountain bike" that I took out to the Rocky Mountains. It's super easy to ride because the power is extremely smooth and forgiving.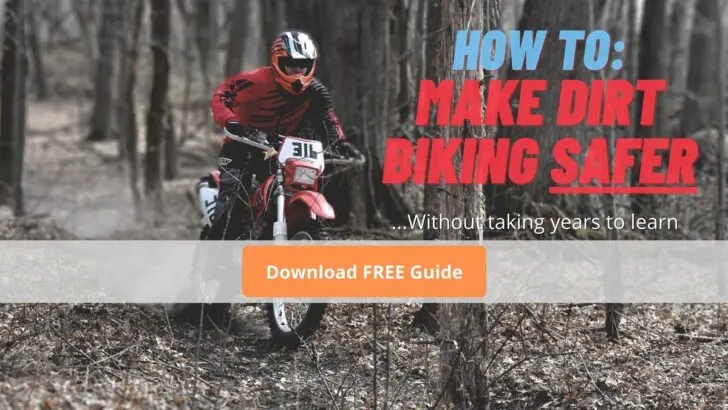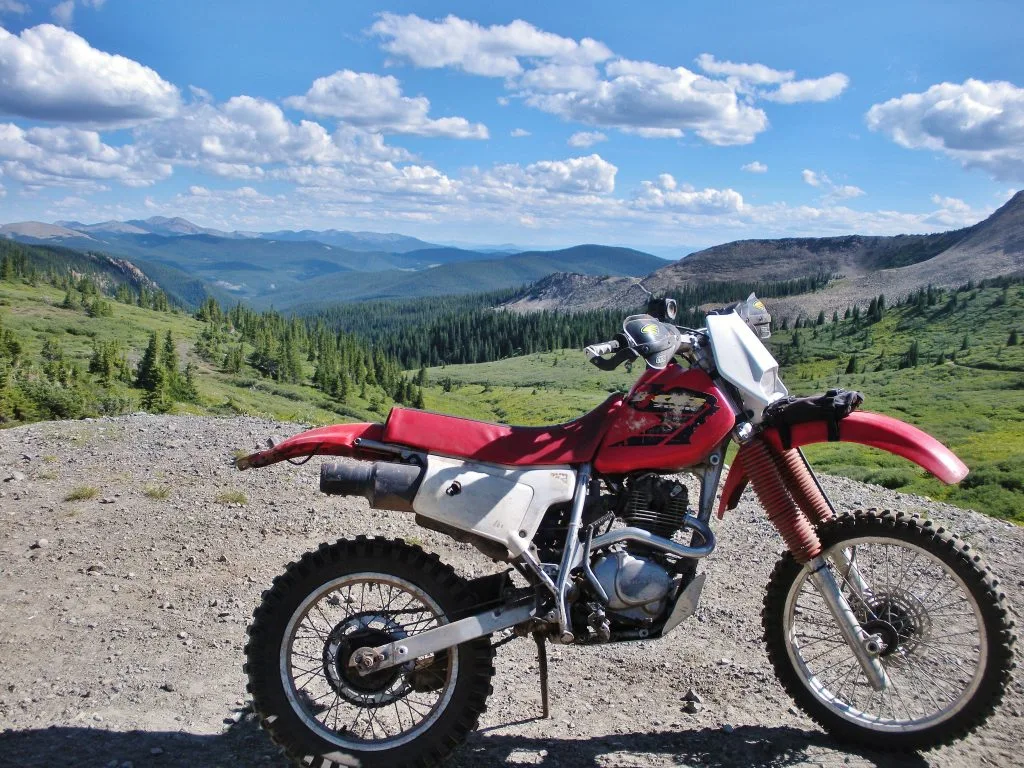 The stock suspension, depending on the model year, is the biggest drawback, but that's only if you're riding faster or more aggressively. With some fork and shock mods, this can be a woods weapon if you're a lightweight rider.
Yes, it's kickstart and they're getting harder to find in good condition, but the XR200 is the standard for reliability, it's easy to maintain, and it's one of the cheapest good used dirt bikes you can find.
Yamaha TTR230 (XT225)
Taking a step up to the TTR230, Yamaha is a main competitor in the 230cc trail bike class (Honda has the CRF230F, which took over the XR200 spot in its class).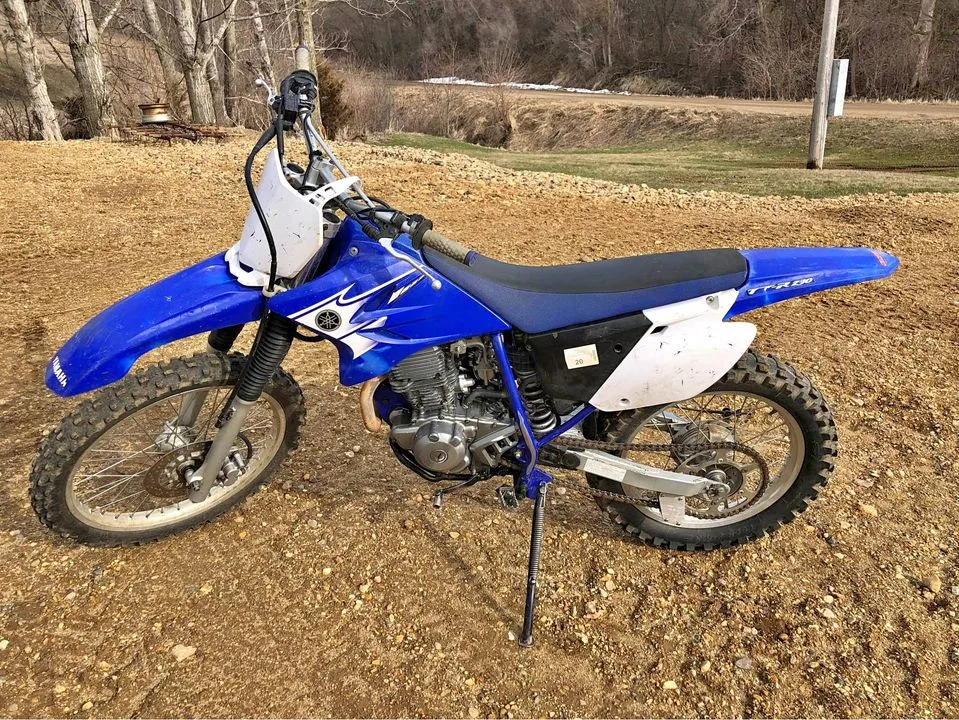 The TTR230 comes with electric start, making it more desirable if you can't stand kicking an engine over. It doesn't have a backup kickstart, so you'll have to make sure that the battery is in good health before any big rides.
The TTR230 is definitely heavier than the XR200, but that's typical for the newer style trail bikes. The seat and cosmetics are slimmer, making it easier to move around on the bike. Older trail bikes, such as the XR200 have more of a banana-style (but soft!) seat that you sort of "slide into the tank" on.
Kawasaki KLX140
Last, but not least, is the KLX140 because it's one of my favorite beginner dirt bikes. The build quality is slightly better than the TTR125 in my opinion, which is why I added it.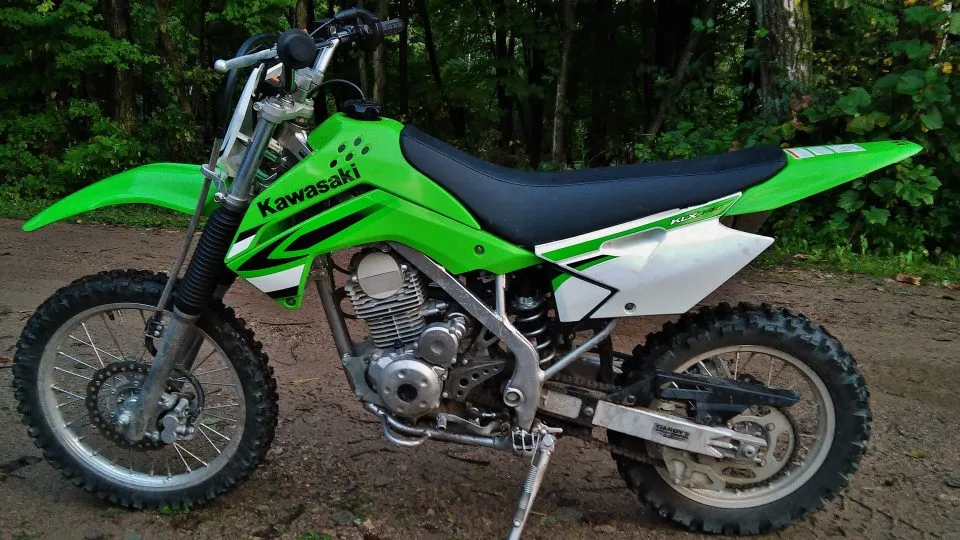 The electric start is great, the suspension and controls are comfortable, and the KLX140 comes in 3 different sizes (seat heights). The standard small wheel, large wheel, and full-size wheels.
The power is smooth and predictable. It's not overpowering but has enough torque if you're a larger rider that's just learning to ride.
Will any of these bikes make you a better rider?
All 3 of these are good dirt bikes to learn on, but how far can you go before needing an upgrade? Based on my personal experience with these trail bikes, the only thing that will limit you in the near future is the stock suspension.
A simple trail bike is more capable than you think, but there's something that will make you an even better rider faster.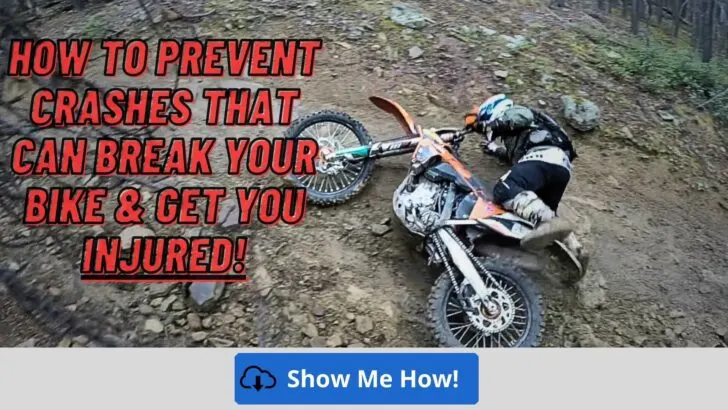 It starts with your riding technique. Learning to use your body efficiently will increase your skill and give you more confidence on the trails. Ready to get started the right way? Tap here to ride with more control.