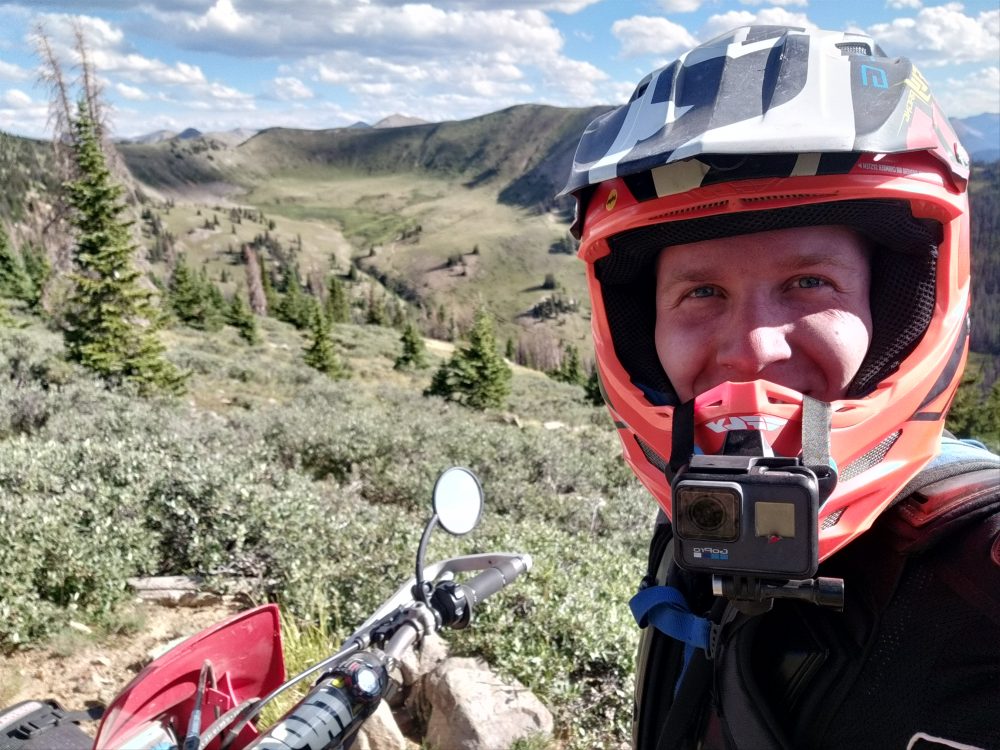 Learn To Safely Ride Off-Road With Confidence Using Proper Techniques
…Even if you don't have time to ride a lot.
How To Make Dirt Biking Safer
Riding a dirt bike doesn't have to be dangerous, but it's a lot harder if you're going at it alone… Wearing all of the right gear is definitely important, but there's 3 key elements to making your dirt bike riding safer so that you don't get out of control and have a bad accident that ends in an injury.
It starts with choosing a bike that's easy to ride if you're a beginner so that you can focus on riding rather than taming the size and power of the bike. Second, you need to practice at slow speeds so that you don't ride over your skill level. And third, you need to get the proper training on basic riding techniques so that you can ride with balance & control rather than riding tense and letting the bike control you.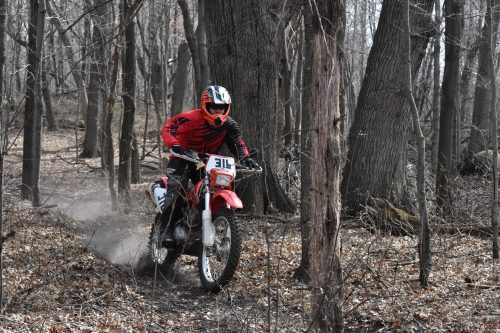 How To Ride With Confidence & Control On The Trails or In The Bush
Learning to ride by yourself can get boring and difficult. I spent years trying to get better on my own. After spending hours, days, weeks, and months researching, watching countless videos, and practicing on the bike, I started getting the hang of it. The more I rode with faster riders, the more I had to learn to try and keep up.
If I had only known what the proper techniques and skills were from the beginning, it wouldn't have taken as long to become a confident and skilled rider. I now understand what it takes to start from scratch and safely ride a dirt bike.
Learning to ride doesn't have to be scary or take years. It just takes the right steps in the right order. You'll learn how to do each step and easily understand how your bike works to quickly gain confidence in The Virtual Dirt Biker School.
What Is The Virtual Dirt Biker School?
The Virtual Dirt Biker School is a step-by-step online video course for off-road riders to learn how to safely and confidently ride a dirt bike so that you fall less and prevent those bad injuries. It covers all of the basic techniques in a way that's easy to understand to give you the balance and control you need to ride off-road with confidence without taking years to learn.
So, if you don't have a riding school near you
Or…
You're brand new to dirt biking and not sure what you need to learn
Or…
You're transitioning from riding on the street
Or..
You're getting back into off-road after years (or decades) of not riding
Or…
You're a nervous rider and are worried about: riding out of control, going down hard, riding alone, crashing, getting injured.
If you said yes to any of these then The Virtual Dirt Biker School is for you! I want to help you get started for free with all the basic riding techniques – Click to get started.
How To Become A Better & Safer Rider Faster
The best mod for your money is to upgrade the rider, as Jimmy Lewis says. If you want to go faster, just twist the throttle more, but going faster than your skill level will allow is an accident waiting to happen. If you're struggling to ride with control and not sure what you need help with, then you most likely need to go back to the basics and learn proper riding technique.
No rider starts out knowing how to properly ride, and the internet has so many opinions and conflicting ideas of what "proper riding technique" is that you might start making bad habits without even knowing it. So, if you want to learn how to ride with confidence and control off-road to prevent crashes and getting hurt, I want to help you get started the right way. Click Here To Learn More.