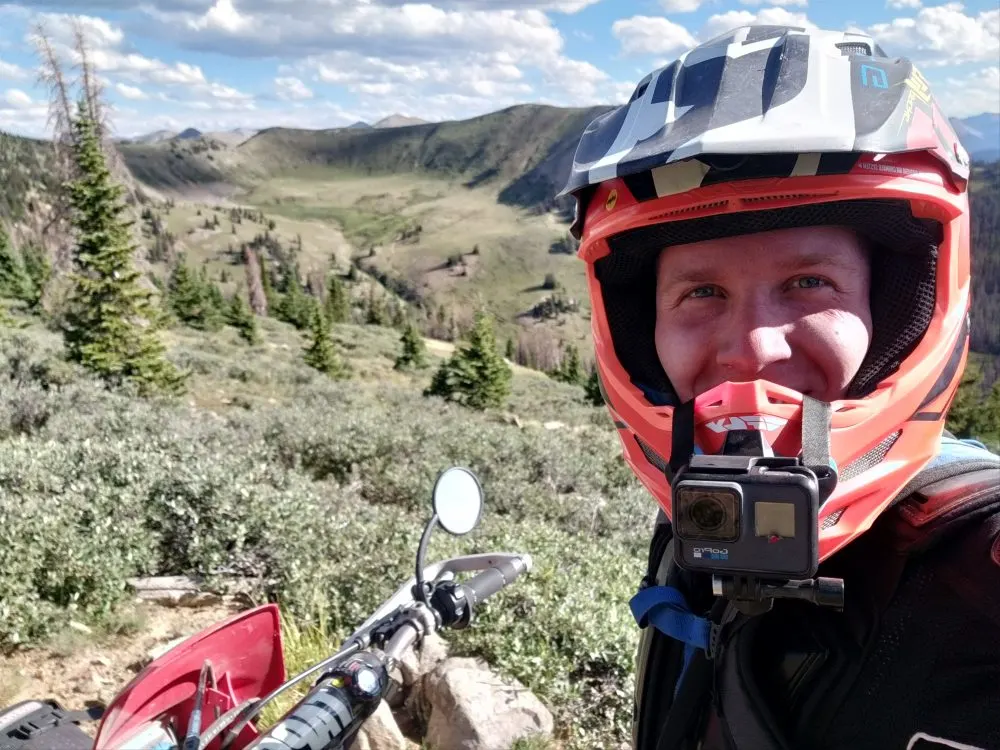 Exhausted from stalling, falling, and crashing on the trails?
Learn how to safely & confidently ride trails using my basic techniques guide today for FREE!
It helps people get up to an intermediate stage much faster and quicker. It made an instant difference in my cornering.

-Paul Scrivener (59), New Zealand
---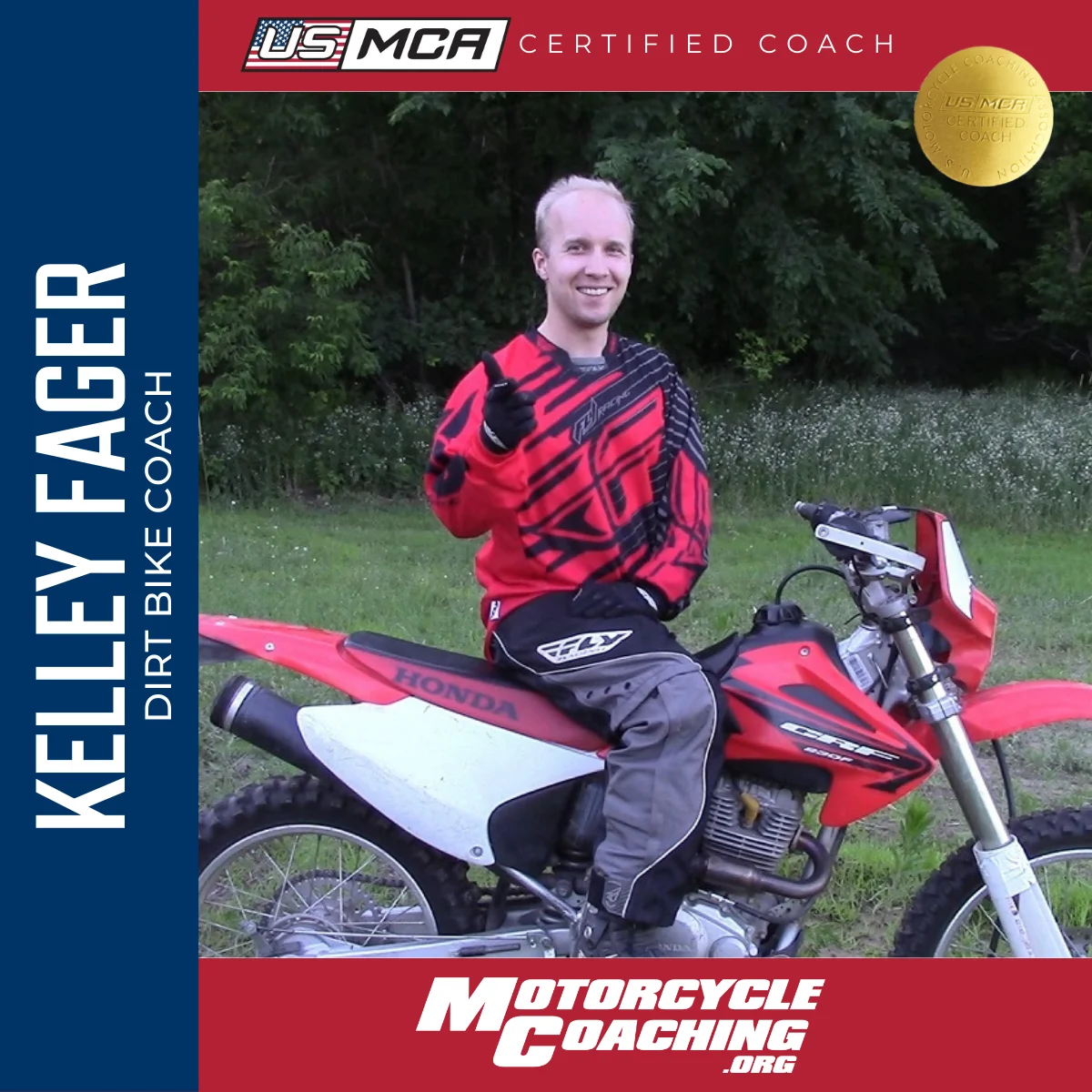 USMCA – Certified Coach!
Kelley is a certified dirt bike coach through the United States Motorcycle Coaching Association on MotorcycleCoaching.org!
---
What's The Best Dirt Bike For Beginners?
One of the biggest problems I see with beginners is getting on their first bike and while learning how to ride they whiskey-throttle off the trail or crash into a tree right away.
This may cause you to get nervous or tense up because riding a dirt bike is too hard or intimidating because you don't want to get hurt.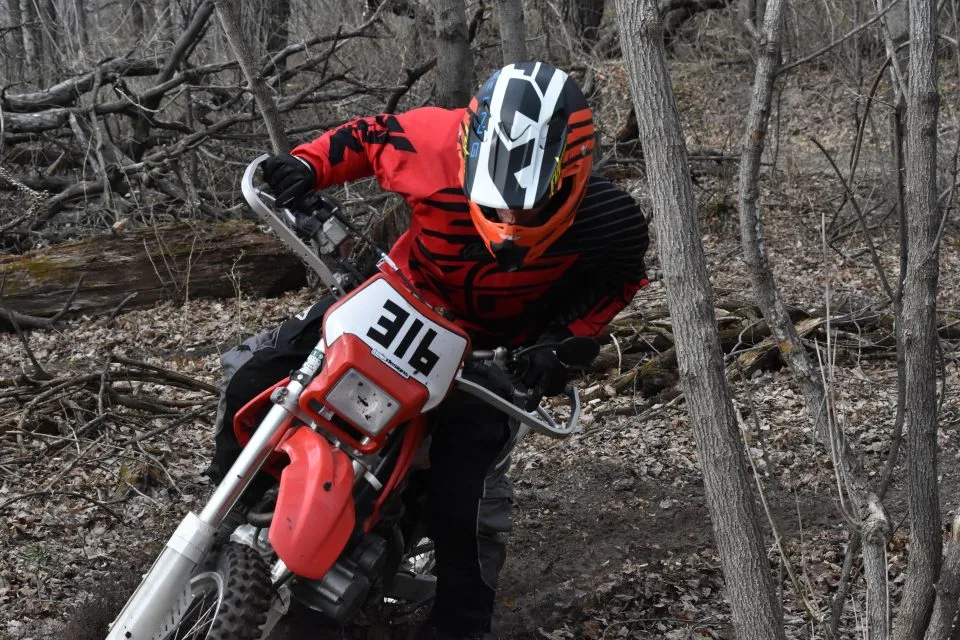 That's okay if you think that – everyone starts out with zero experience.
What beginners don't realize is that it's the bike they started out on that's causing the problem – whether they were convinced by their "buddy" or found a good deal and figure they'll "grow into it".
I want to show you how to choose the best first dirt bike based on your size and budget so that you don't crash and get hurt or break your bike right away. Click here to get started.
-Jimmy Steel
Is Dirt Biking Dangerous?
Dirt biking may not be as dangerous as you might think.
It's okay if you think that, especially if you know someone that has gotten hurt from riding a motorcycle.
But if have fallen for that belief then I'm willing to bet that you are intimidated and tense up when you go riding – especially on more challenging or unknown trails where you don't know what's around the corner.
But if dirt biking were that dangerous then everyone who rides would be getting hurt all the time, and we know that's not the case.
So, what do riders that stay safe do differently than other riders who get hurt? They're intentional when it comes to learning how to properly ride, rather than just "getting more seat time" and hoping you stay safe.
---
If you just get on YouTube and watch people ride, then you don't get that "Do this to practice for this", and I like your step-by-step approach to it.

–Laura Thayer (52) – Washington State
3 DEADY Signs You Have Bad Riding Technique
Do you see rocks, ruts, narrow trails, and elevation changes and get nervous?
Can you ride a tall bike but when you come to a stop you fall over at least 50% of the time because you have short legs and can't touch the ground?
Do you ride better and have more confidence being around slower riders?
These problems exist because…
You're trying to control your bike with your arms and hands
Or You have poor body position while standing, making it hard to use the throttle and controls
If you're making these mistakes then…
You know you need to learn some basics of trail riding but don't know what to do to get better other than "more seat time"
Don't worry, our online courses & guide have helped people (their identity) fix these problems – if you want help too, just sign up for my Free Beginner Guide Here and send me a message back asking how I can help you.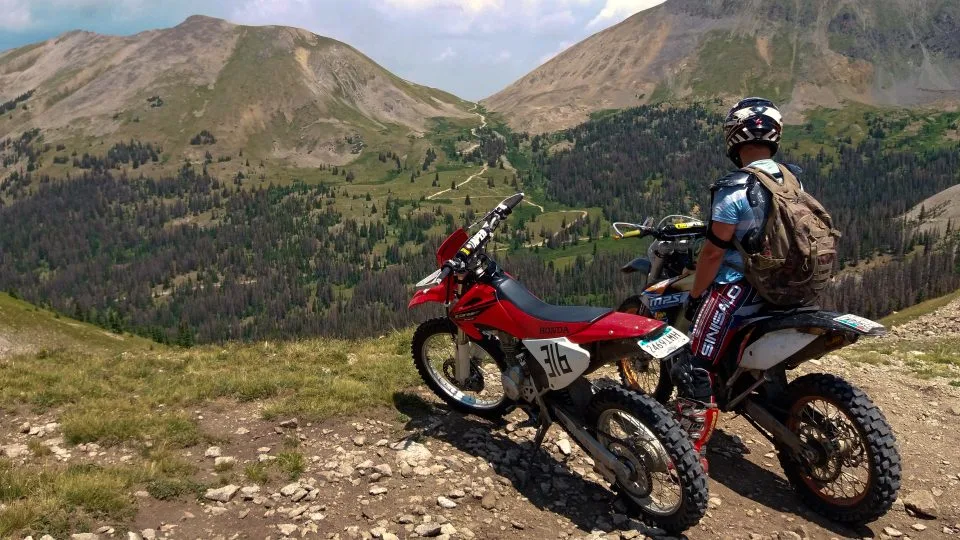 ---
"Your video on riding rutted corners was very helpful and helped me improve my technique. Thanx."

– Achilles Frantzen, Netherlands (Europe)
How To Make Dirt Biking Safer
Have you been trail riding for years, maybe with your husband, but you're not advancing at all?
Are you still afraid of rolling backward and falling off on a big hill?
You're probably riding tense and "death gripping" the bars, especially when you come up to narrow or unkown trails with lots of trees and elevatino changes.
Maybe you've tried google searching for what you're doing wrong but not finding answers to your specific problem or get differing answers from person to person.
The first step to making dirt biking safer is learning how to properly balance your dirt bike.
This starts with just getting on and off your bike.
Are you ready to get started? Click here to get my free beginner riders guide.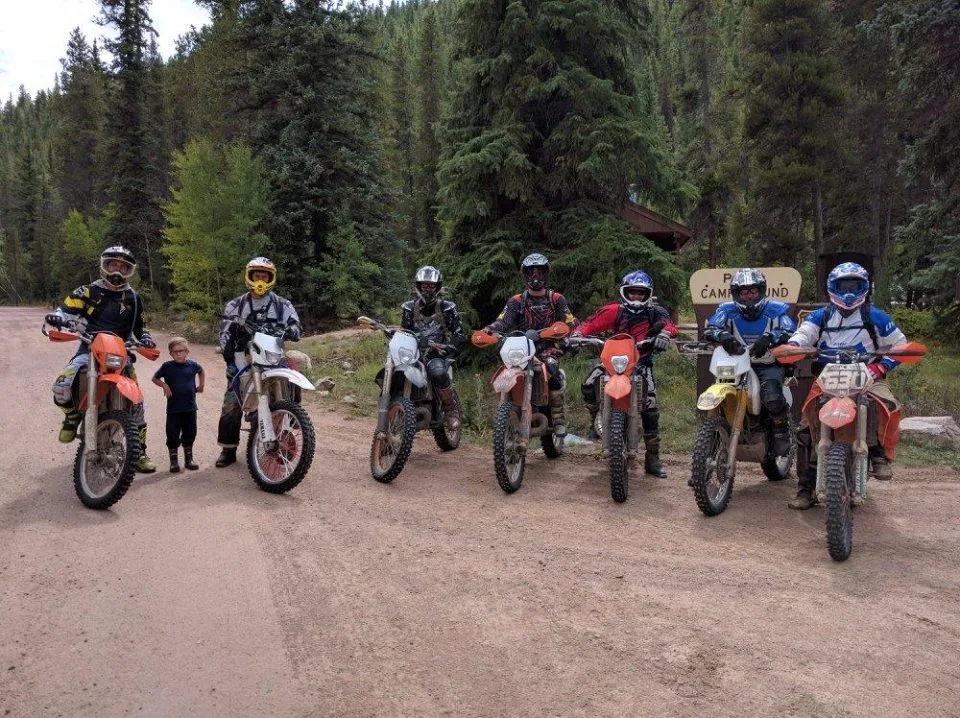 ---
"I would recommend it to beginners because it gives you a heads up and good safety techniques. It helps people get up to an intermediate stage much faster. It's just a matter of reading what you got and looking at your video clips and going back out to the field and practicing, and then putting it to use on the trails."

-Paul Scrivener Paihia (Bay of Islands), New Zealand