Trying to choose the best 125 2 stroke dirt bike but not sure where to start? Whether you're new to riding or just want to pick the best option for the type of riding you're doing, you're in the right place!
In this article, I'm going to show you who still makes a 125cc two-stroke dirt bike, why you should or shouldn't get one, and how to choose the best one based on your specific needs.
Who still makes them?
2 stroke dirt bikes and somewhat come and gone and come back again, to an extent. Some manufacturers don't make them anymore because they are committed to only selling 4 stroke dirt bikes, but there are still several options!
These are the companies that still make a 125cc 2 stroke dirt bike:
Yamaha
KTM
Husqvarna
GasGas
Beta
Sherco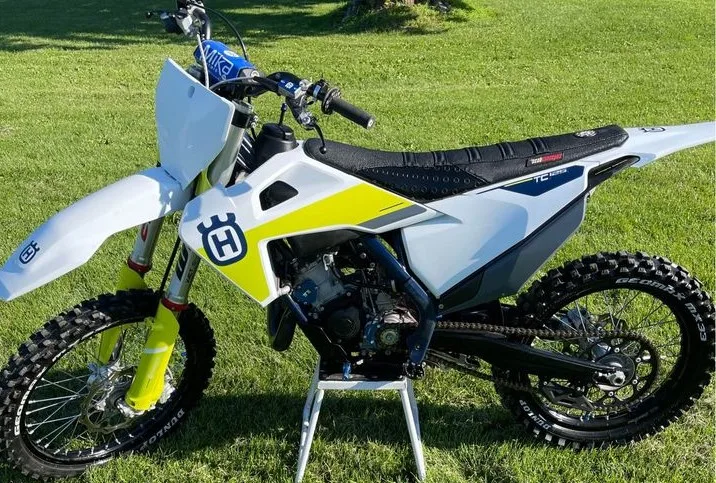 How much horsepower does a 125cc 2 stroke have?
On average, a 125cc 2 stroke makes about 32-35 horsepower at the crank, which is about 27-30 HP at the rear wheel. Remember that this is peak power, so you have to be at about 8000 RPM to be making this power.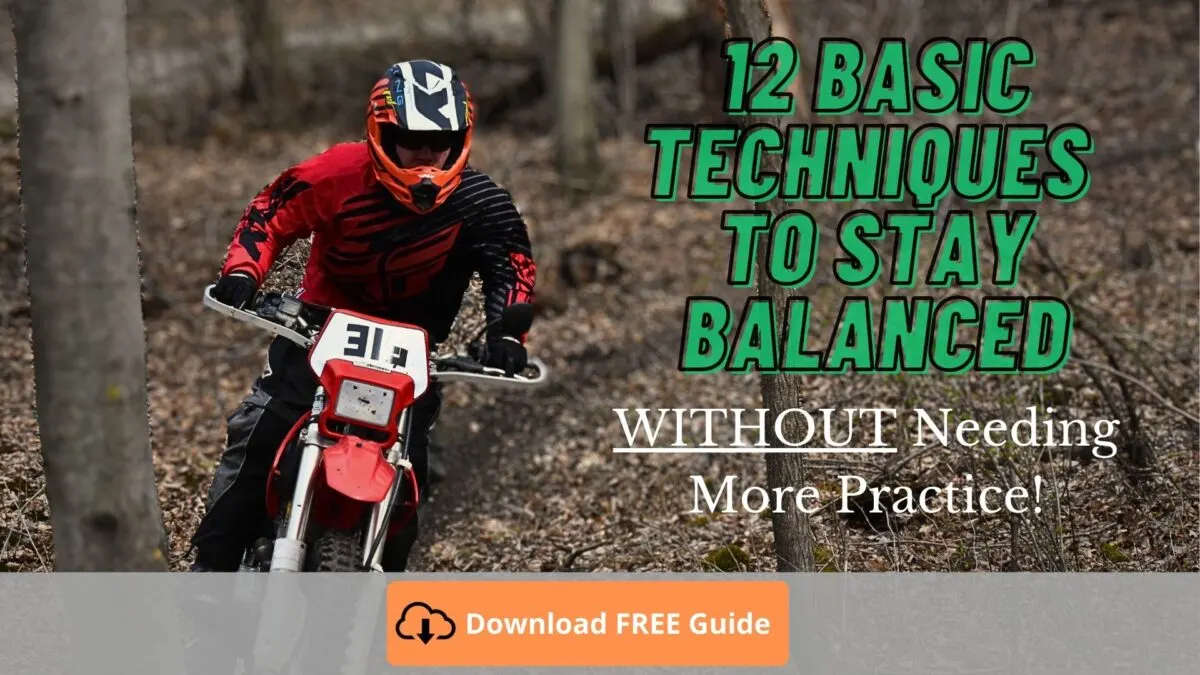 That's hard to consistently do, especially if you're a beginner or novice rider. When you look at the horsepower or torque at 2000-5000 RPM, which is where a lot of people ride at, a 125 doesn't have much power.
What does this mean? Simply put, it's harder to ride a 125 2 stroke fast because you have to have the skill to keep it in the "powerband" or else you won't be accelerating quickly.
Why get a 125 two stroke then?
Since they're harder to ride, then why get one? That's easy – because they're fun to ride and teach you how to be a better rider.
Okay, so what does that exactly mean though?
Well, a 125 can be a lot more fun to ride for a few reasons. For one, it's lightweight, so it feels like a mountain bike with an engine compared to a big 300 or 450 dirt bike.
Two, they handle very well because they're so light and the center of gravity is low. This makes cornering and controlling the bike easier.
And three, the snappy but not overwhelming powerband is a blast once you get used to it. You really have to keep a 125 2 stroke "on the pipe" to accelerate fast, and this gives you that big "hit" once you get the RPM up. It's fun to hold the throttle wide open because it feels like you're going really fast but it's easier to hang onto than a 450.
A 125 teaches you how to ride
Since you have to use the clutch, manage the RPM and keep your momentum up to ride just as fast as you would on a 250F, it really forces you to have good technique. When you get sloppy and aren't efficient with your clutch and body position, you lose control and momentum, which are keys to riding faster.
What is the best 125 2 stroke?
For the longest time, you basically just had one option for a 125cc 2 stroke dirt bike: a motocross bike. Now, you can choose an MX bike or the enduro version, which I'll talk about more shortly.
These are the best 125 2 stroke dirt bikes: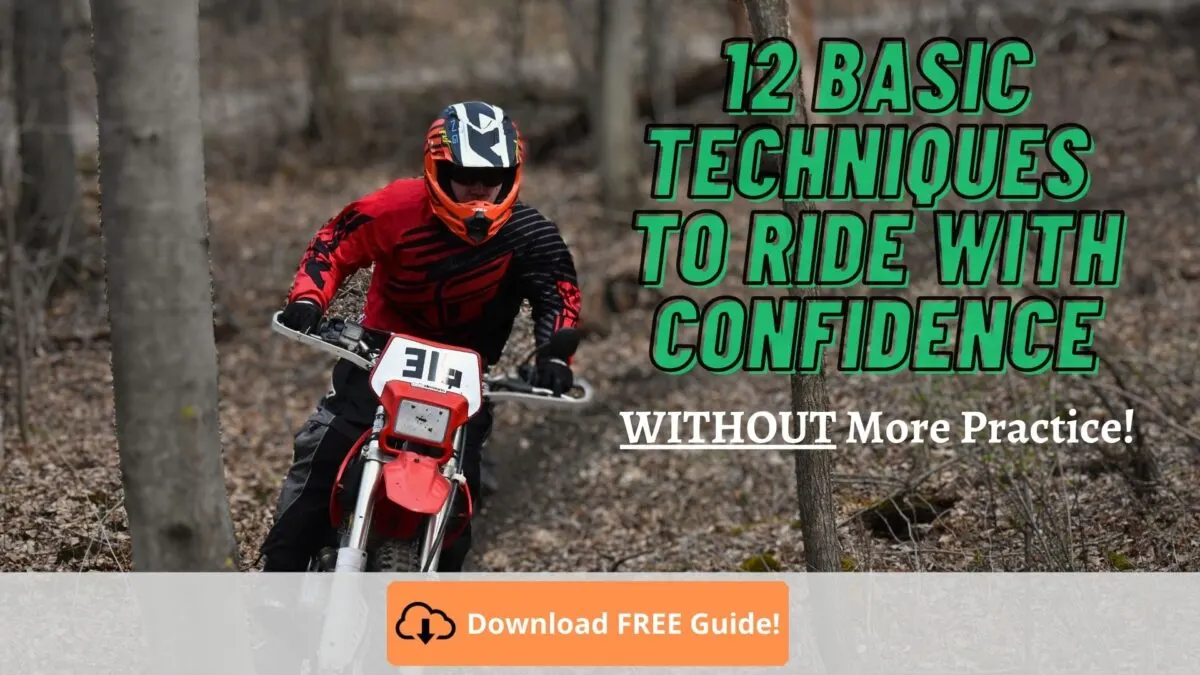 Yamaha YZ125
KTM 125 SX
Husqvarna TC 125
GasGas MC 125
KTM 125 XC
Yamaha YZ125X
Sherco 125 SE Factory
Beta 125 RR
For beginners
If you're a true beginner to dirt biking, then I want to give you tough advice: a 125 2 stroke is not a good dirt bike for beginners.
For your first dirt bike or if you've been out of riding for 20+ years, I highly recommend starting on a trail bike because they're much easier to ride and control – plus they're generally a lot more reliable.
With that said, if you have to choose one, then the Yamaha YZ125 is the best 2 stroke 125 for beginners. This is because it has the smoothest powerband and the best low-end torque, which makes it a little easier to manage as well as use the clutch.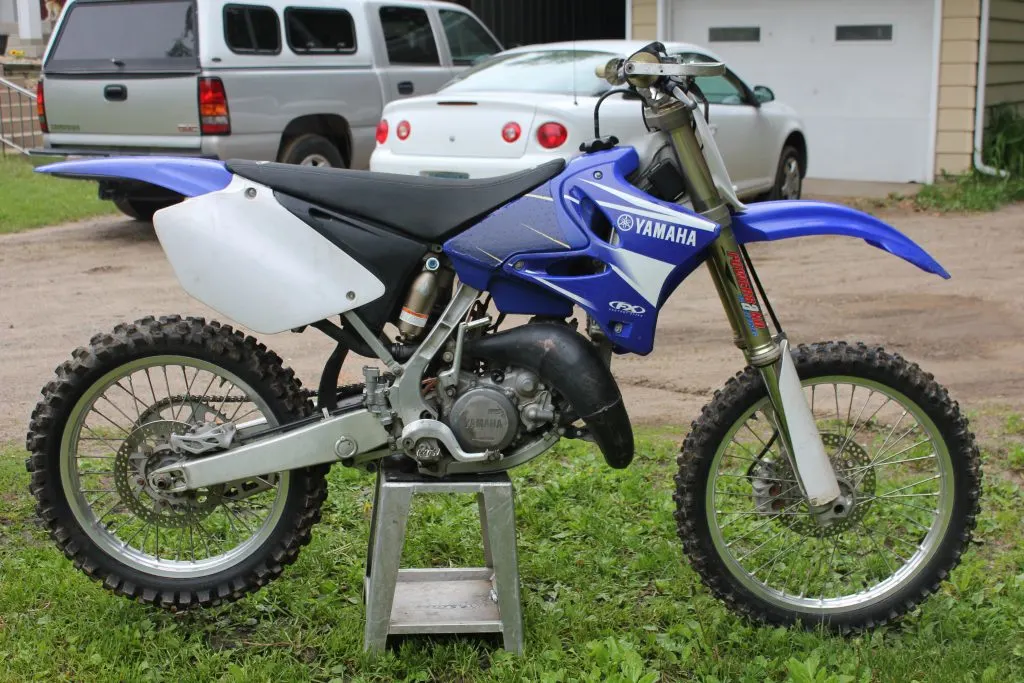 For trail riding or enduro riding
Gaining popularity, the 125 enduro models are nice because they have almost all of the same great traits that the 125 MX bikes have, but they're tuned to be a little more comfortable and functional riding off-road on the trails.
The best 125 2 strokes for enduro riding are:
KTM 125 XC
Beta 125 RR
Sherco 125 SE Factory
With the enduro bikes, you get an engine that's tuned for smoother power, slightly softer suspension, a kickstand, and other minor changes to make riding off-road more enjoyable.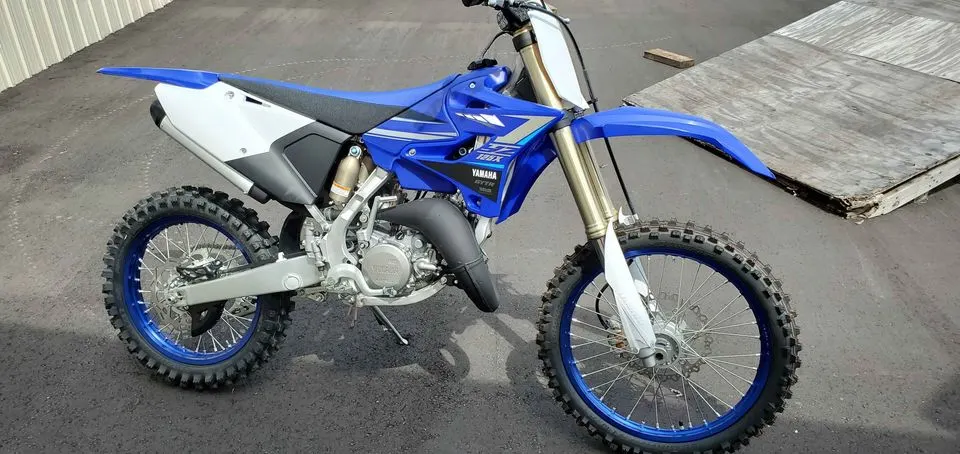 For motocross
With Kawasaki, Suzuki and Honda not making two-stroke dirt bikes anymore, you only have few options – but these options are good and slowly being updated for better performance!
These are the best 125 2 strokes for motocross:
Yamaha YZ125
KTM 125 SX
Husqvarna TC 125
GasGas MC 125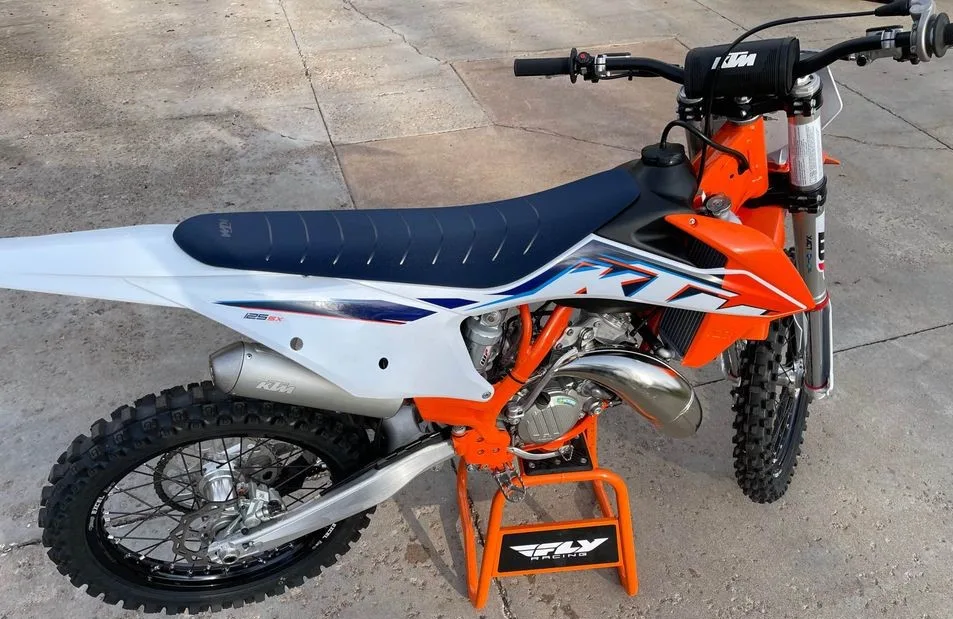 125 vs 150 2 stroke
The KTM and Husqvarna brands are the only companies that sell a 150cc 2 stroke (144cc actually), but they're definitely an upgrade from the standard 125. The biggest difference you'll feel is that the low-end and midrange torque pulls noticeably better. If you're a heavier guy or you're trail riding, you'll be able to lug it a little bit.
How much does a 125 2 stroke cost?
For new dirt bike prices, the Yamaha YZ125 is on the low end with a $6,999 MSRP. On the high end, you have the Beta 125 RR at $8,349. These are brand new prices, but you can get a used one much cheaper if finances are tight for you.
An older YZ125 can be found for 1000-4000 depending on the model year and condition. You can expect to pay a little more for a KTM of a similar year.
How to safely ride with confidence off-road?
If you're a beginner or novice rider, or just struggling to quickly advance your off-road riding skills, I want to help you get there faster! I put together a video workshop that will show you how to do it, even if you're busy or don't have a place to practice. Click here to get instant access.