Wondering what the best 2 stroke dirt bike is for YOU? It really depends on what your needs are, whether you're a new rider or want to ride hard enduro trails.
Either way, I'll cover the best two stroke models available from the most popular dirt bike brands so that you can choose the one that will suit you best!
What is a 2 stroke dirt bike – what does it mean?
A 2 stroke dirt bike simply means that the engine has 2 stroke cycles – the compression and power stroke. In comparison, a 4 stroke dirt bike engine has 4 cycles before it makes a "power stroke".
In other words, a 2 stroke engine can potentially make twice as much power as the same size 4 stroke engine. A two-stroke engine is generally much simpler because it doesn't have a complicated cylinder head with valves, a cam, or timing chain. Instead, it's usually just a piston, intake and exhaust ports, and some engines have a power-valve to control the power at certain RPMs.
2 stroke vs 4 stroke – which is right for YOU?
Back in the 80s and 90s, 2 stroke dirt bikes were known for being powerful and harder to control, but today that has somewhat changed – especially for off-road and enduro bikes.
A 2 stroke has quite a few advantages over a 4 stroke, such as: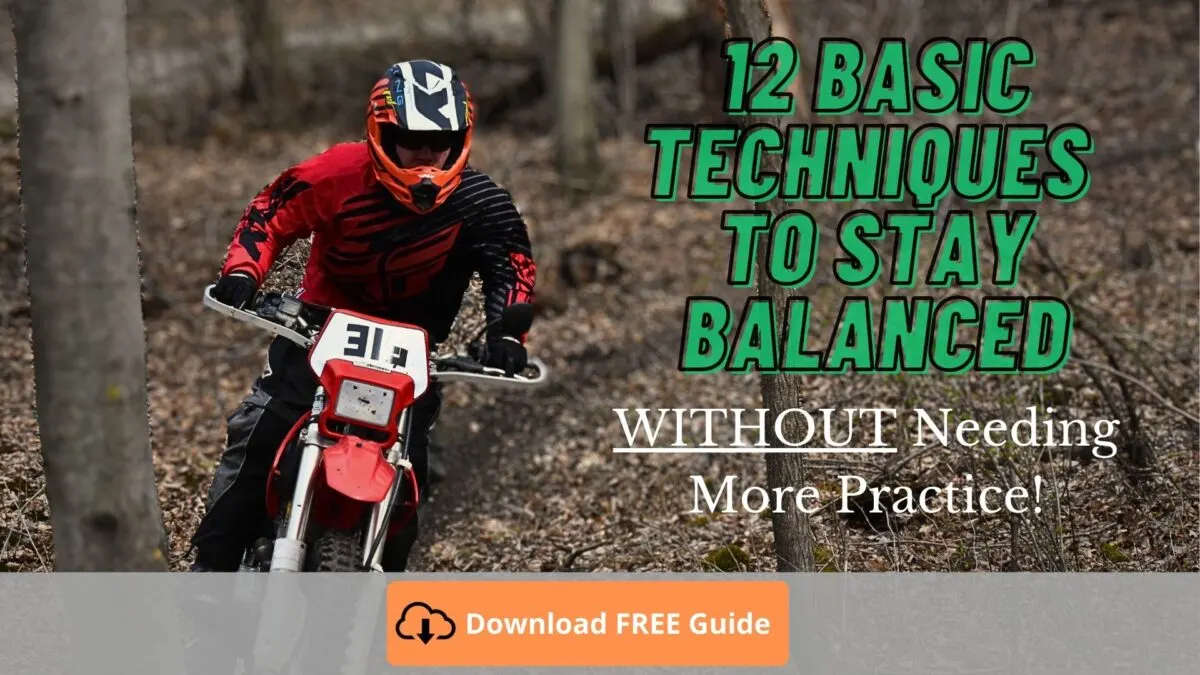 Less weight – better handling
Simpler engine – easier & cheaper to rebuild
Less likely to stall
Less likely to overheat at low speeds
However, most 4 strokes still make better power over broader RPM range, making it easier to ride faster without getting as exhausted. It also depends on the size of the dirt bike you choose. The bigger the bike and engine, the more energy it will take to ride it and stay in control.
Who still makes a 2 stroke dirt bike?
Yamaha is the only Japanese brand that makes a 2 stroke dirt bike, but there's quite a few other companies that make them.
You can still buy a new 2 stroke dirt bike from these brands:
Yamaha
KTM
Husqvarna
Gas Gas
Beta
Sherco
TM
Rieju
What's the best 2 stroke dirt bike?
It really depends on what type of riding you want to do. Trail riding, motocross, hard enduro, or a little of everything? There's no "best dirt bike for everything" – only a compromise for each kind of riding.
With that said, these are the overall best 2 stroke dirt bikes:
KTM 300XCW (hard enduro)
Yamaha YZ250 (motocross)
KTM 250XCW (trail riding & hard enduro)
Yamaha YZ125 (motocross)
Beta XTrainer 300 (trail riding/casual riding)
Best 2 Stroke dirt bike for beginners
20 years ago, 2 stroke dirt bikes were not known to be easy to ride and beginner friendly. However, more brands have come out with models that are designed for you if you're brand new to dirt biking.
The best 2 stroke dirt bikes for a beginner are:
Beta 200RR
Rieju MR 200 Ranger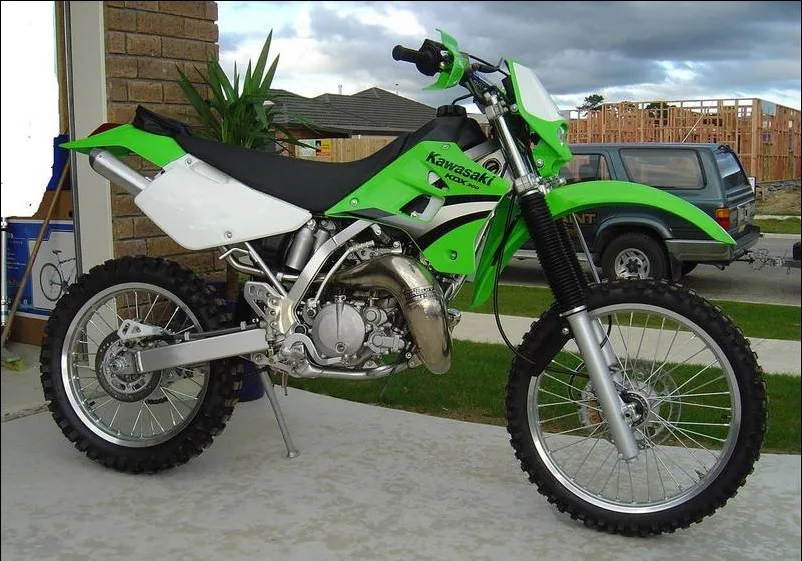 Why it's important to start on a beginner friendly dirt bike
A good beginner bike has less power, which makes it easier to ride and builds your confidence much quicker. Too many new riders start on a powerful dirt bike, thinking it will make them go fast, but they end up getting frustrated because they lack the skill and control to stay on 2 wheels.
Learning to ride a dirt bike off-road with control is hard enough, unless you start with proper riding techniques from my Virtual Dirt Biker School here.
What's the fastest 2 stroke dirt bike?
Currently, the fastest 2 stroke dirt bike is a KTM 300XCW. The top speed is about 88mph. Why would you want to go this fast is beyond me unless you're drag racing or riding on the beach long distance.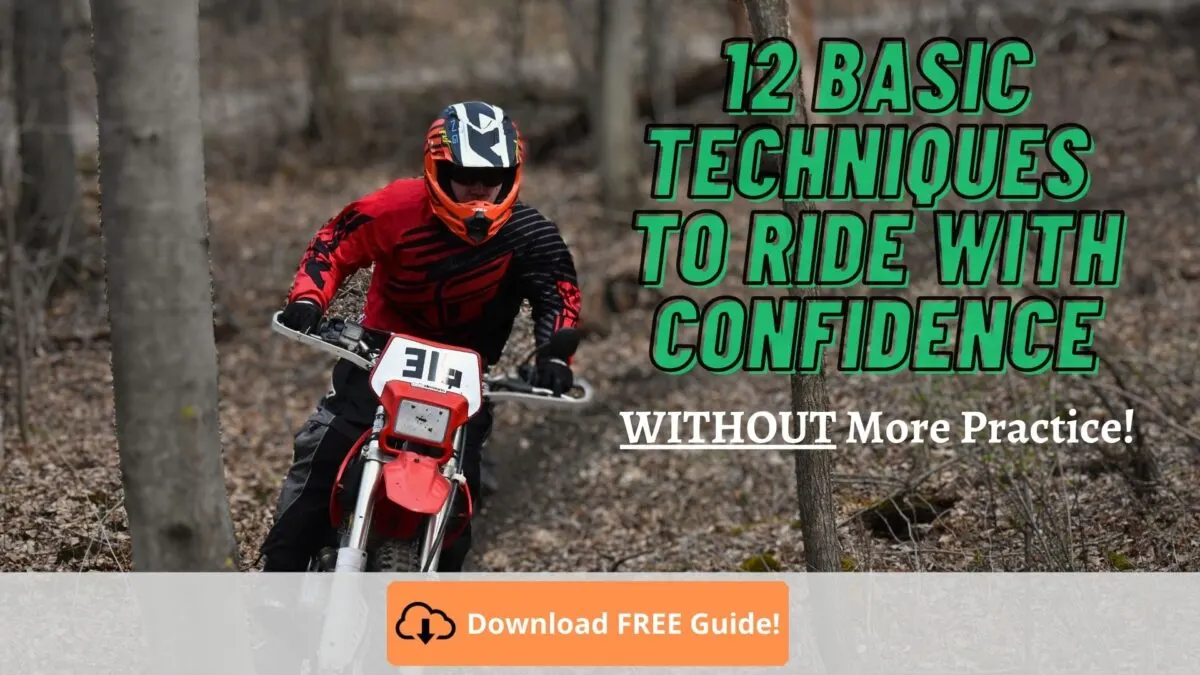 Biggest 2 stroke dirt bike
Currently, any 300cc 2 stroke is the biggest dirt bike made, such as the KTM 300, Husqvarna 300, Beta 300, GasGas, or Sherco 300.
Once you get above that engine displacement, they tend to vibrate excessively and the power-curve becomes 'difficult' to ride for a single-cylinder engine.
Maico once made a 700 (685cc) 2 stroke, which was the biggest dirt bike made, but it wasn't very practical. You don't need 78 horsepower when riding off-road 99.99% of the time.
Is a 2 stroke better than a 4 stroke?
It depends on what kind of riding you're doing. For motocross, a 4 stroke is generally easier to ride faster because of the broad powerband.
For hard enduro and technical trail riding, a 2 stroke usually works better because it handles better, it stalls less, and overheating isn't as big of a problem.
For beginners, an air-cooled 4 stroke trail bike is typically best because they're more comfortable and very forgiving because they have less power.
Best 2 Stroke Trail Bikes
Trail riding is the most common type of dirt biking to start out on, other than riding in your yard or an open field. This means that most trail bikes are good for beginners, but there are more options if you're a better rider.
The best two stroke dirt bikes for trail riding are:
KTM 150XCW
Beta 200RR
KTM 250XCW TPI
Husqvarna TE 300
Top Enduro 2 Stroke Models
Enduro riding is the next step up from basic trail riding. It generally consists of technical single track trails, also known as hard enduro riding.
For this kind of riding, you'll want more performance. This means more power, better suspension and a setup that won't overheat, which is why 4 stroke bikes don't work as well.
The best 2 stroke dirt bikes for hard enduro are:
KTM 250XC
Yamaha YZ250X
Husqvarna TX 300
Beta 300RR
Sherco SE 300 Factory
Best 2 Stroke For Tall Riders
Pretty much any enduro or motocross bike will be tall, comparatively speaking. If you're riding motocross tracks, then the YZ250 2 stroke has a slightly taller seat height than most European bikes.
If you want to ride trails, then the YZ250X is the better bike for woods riding.
Both bikes can be made to fit you more comfortably with taller handlebars and a seat. For a complete guide on making your dirt bike feel bigger click here.
Best 2 Stroke Motocross Bikes
There's so many good motocross bikes these days. They're pretty much all reliable if you do simple maintenance and don't ride like a fool.
But, if you're new to mx riding, the best 2 stroke dirt bikes for you are:
Yamaha YZ125
KTM 150SX
Honda CR125
Kawasaki KX125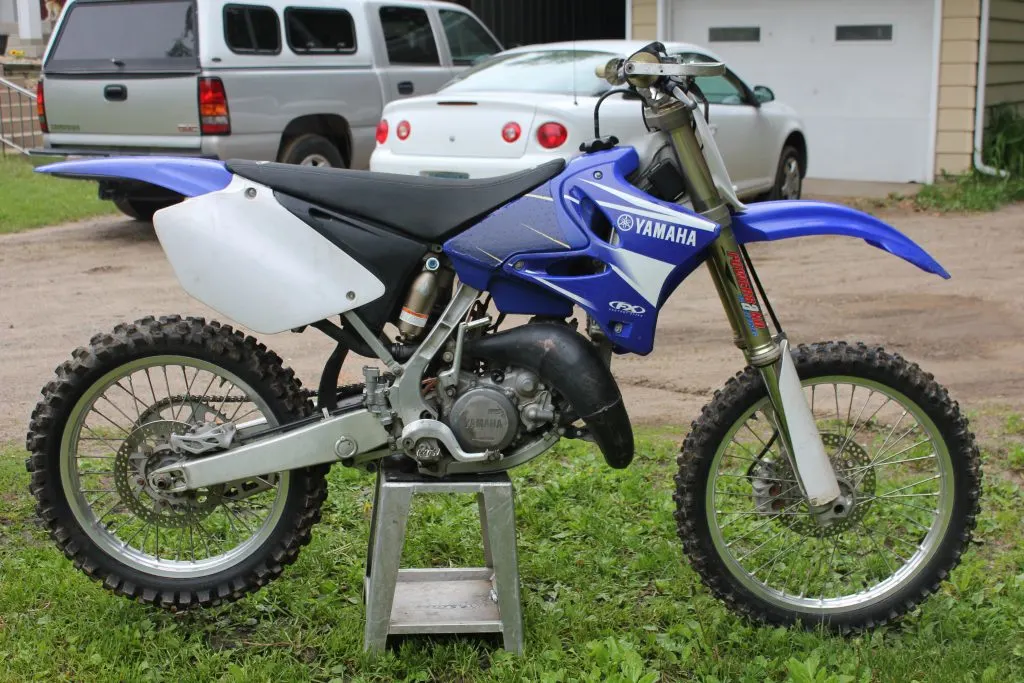 Looking for more power? The 250cc class is still around, but like the 125's, there's only a few choices.
The best 250 2 strokes for motocross are:
KTM 250SX
Husqvarna TC 250
Gas Gas MC 250
Yamaha YZ250
The best 125 2 stroke dirt bikes are:
Yamaha YZ125 (motocross)
KTM 125 SX (motocross)
Husqvarna TC 125 (motocross)
Yamaha YZ125X (enduro/trail riding)
KTM 125 XC (enduro/trail riding)
Beta 125 RR (enduro/trail riding)
Sherco 125 SE Factory (enduro/trail riding)
Best 2 Stroke For Teens
If your son or daughter is stepping up to the big bike class, a 2 stroke is a great way to keep teaching them proper riding technique. With that said, you don't want them to start on a 250 or 300cc bike or else they'll get into trouble real quick.
The best 2 stroke dirt bikes for teens 13 years and older are:
Kawasaki KDX200
Yamaha YZ125
Beta 200RR
KTM 150XCW
Rieju MR 200 Ranger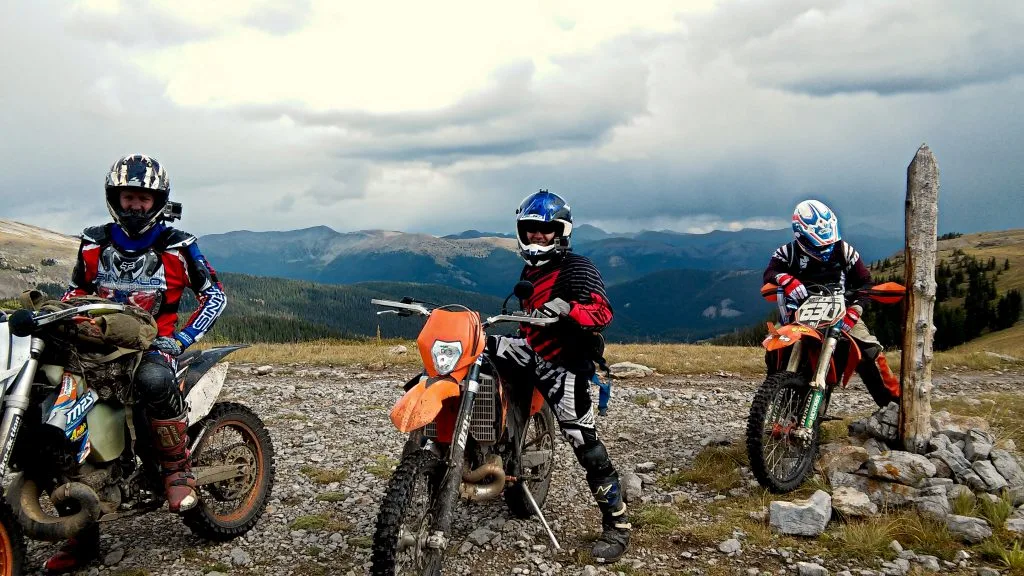 How To Make A 2 Stroke Dirt Bike Faster & More Reliable
There's an easy way to tune a 2 stroke dirt bike without spending much, if any, of your money. The simple answer is in the jetting, but it's becoming a lost art. I break it down and show you how to do it and why it can give you more power without blowing up your engine. Click here to learn more.
How to ride with control & balance off-road
Whether you ride a 2 stroke or 4 stroke dirt bike, they both require the same thing when it comes to staying in control.
It all comes down to the rider, and many beginners fail to get proper training, which causes them to ride with less control and balance.
If you want to ride off-road with control and confidence, then I want to show you how to be a better and safer rider with proper riding techniques. Tap here to get started.