Wondering if the Kawasaki KDX 200 is right for you? Whether you're a new off-road rider looking for a 2 stroke trail bike, or an experienced rider that wants a cheaper enduro bike, this review will cover what you need to know about it.
In this article, I'm going to show you what kind of dirt bike it is, why it may or may not be right for you, and what to expect when buying and owning one so that you save time and money.
What kind of dirt bike is the KDX200?
The Kawasaki KDX200 is a 200cc 2 stroke trail bike. The last year it was made was 2006 – it was discontinued due to demand and Kawasaki phasing out their two-stroke dirt bike models.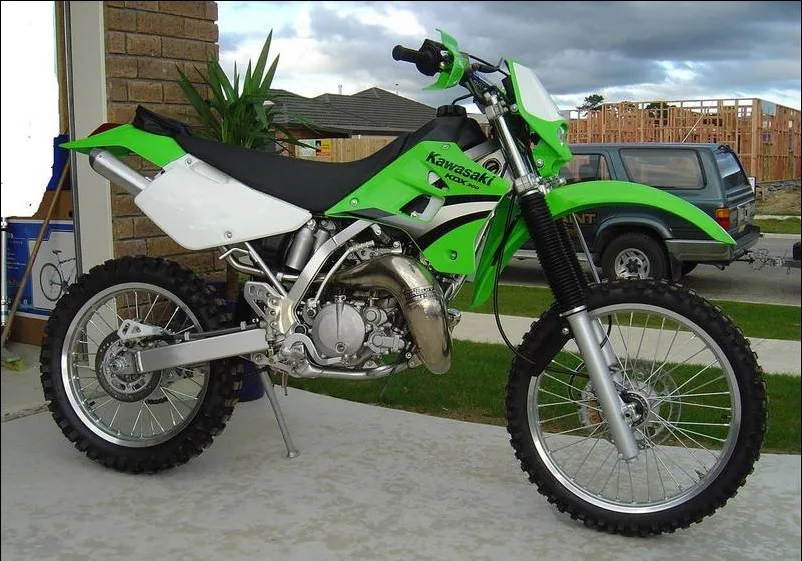 Air cooled vs liquid cooled model differences
The original KDX200 was an air cooled engine from years 1983-1987. Liquid cooling came in the 1988 and later engines, which resulted in more power.
The benefit of the older air-cooled engine is that it is simpler and less likely to break down because there are less parts. Think about it – if you have a tip over on a rock and bend or puncture your radiator and lose the coolant, your bike is going to overheat quickly and seize. While it may take a good hit to do that, it's definitely possible.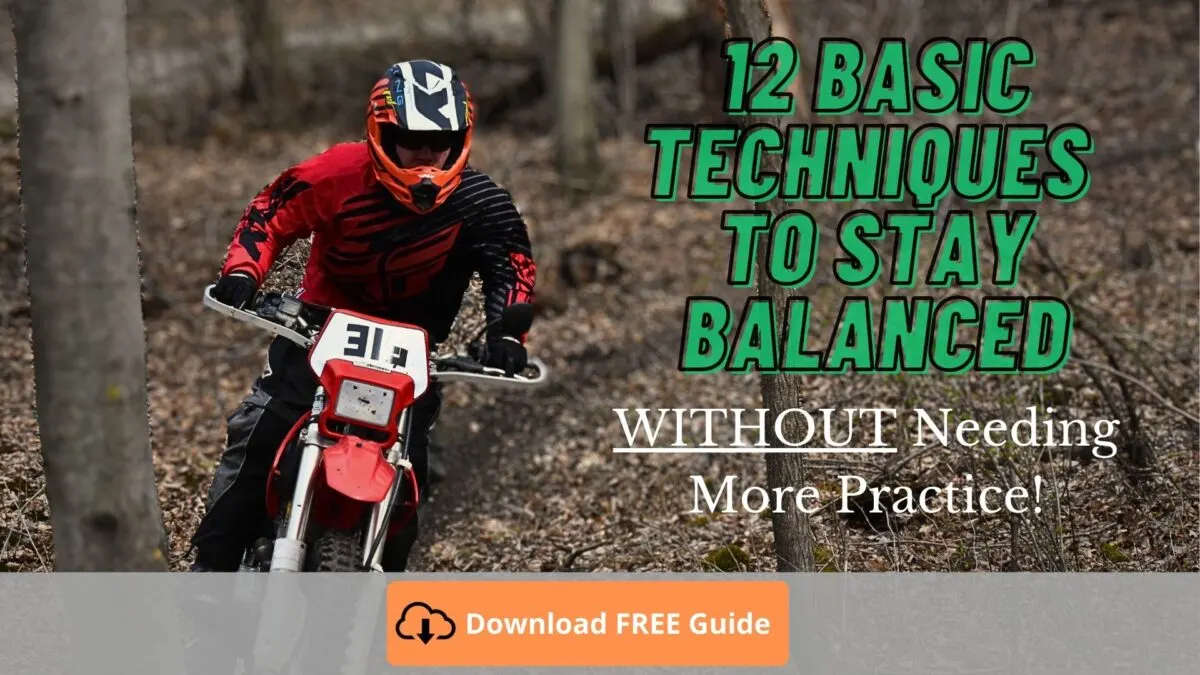 On the flip side, the liquid-cooled KDX 200 engines have considerably more power because the water cooling can keep the engine at a lower and more constant temperature. This makes it possible to have a finer tuned engine that makes more power without the risk of easily overheating.
KDX 200 Engine Power Characteristics
For a 200cc 2 stroke dirt bike, the KDX 200 has a fairly broad powerband. It has pretty good low-end torque, which is one of the main reasons why it's a good trail bike.
The midrange keeps building, making it smooth and predictable, which is good if you're a beginner. And then the top-end has a good "hit" that you would expect from a 2 stroke.
Overall, it's not very overwhelming in stock form, but it does have plenty of power for most type of riding. With an aftermarket silencer, airbox mods, and proper jetting, you can see some noticeable performance gains.
Horsepower
The later generation KDX 200 (95-06) has about 36 horsepower at the crank. This means it's closer to 28-30 HP at the rear wheel, but that number doesn't mean very much for trail riding.
For example, that HP number is just the peak power. This means that you have to be riding at 8000 RPM to get that much power – that's not practical for riding in the woods or mountains if you're like me.
The real number that matters: torque
The more important numbers are below the curve: 2000-6000 RPM. This is where you will be spending most of your time riding, and that's where the KDX does so well compared to other 2 strokes in the 90s and early 2000s.
It has more low-end torque, making it easier to ride and accelerate at low RPM while needing to use the clutch less. This reduces fatigue and allows you to ride longer.
Top speed
A KDX200 can reach a max speed of about 70 mph when stock, but that number doesn't mean a whole lot either unless you're drag racing on flat ground. Although, if you want to convert it into an enduro/dual sport, you can change the gearing so that you can cruise on the highway at a lower RPM to improve fuel economy and reduce engine wear.
What kind of gas mileage can you expect?
It depends on how you ride. If you're cruising at higher speeds and are easy on the throttle, you could see 30+ mpg. If you're riding slow trails, it might only be 15-20 mpg.
For a 2 stroke dirt bike, the KDX 200 gets pretty good gas mileage because it has broad power and you don't need to ride at a high RPM to go fast. So, with good jetting that's not too rich, it's fairly economical compared to a 300 or 450.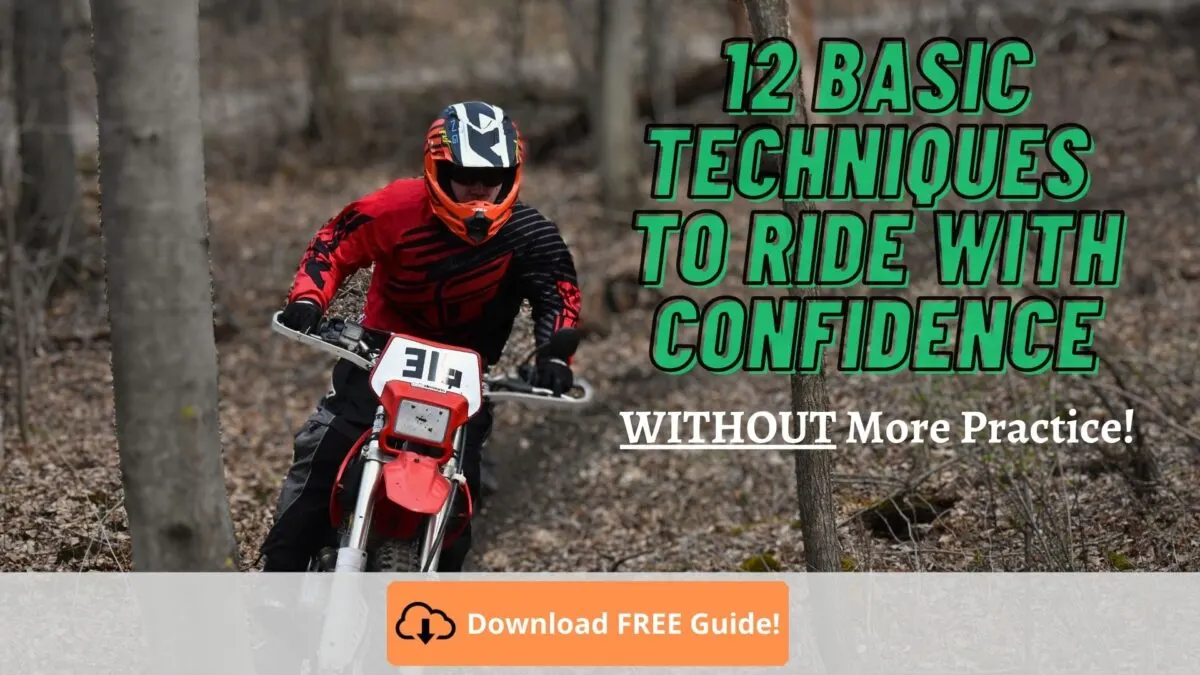 Is The Outdated Suspension Good Enough?
Conventional forks and a basic adjustable shock; this makes for a simple and reliable setup. But is it still able to keep up with modern enduro bikes?
In short: yes and no.
Why?
It mainly depends on the type of riding you do as well as your weight. The KDX200 suspension would be considered "soft" by today's standards.
However, this actually works fairly well in tight and technical single track trails if you're under 180lbs.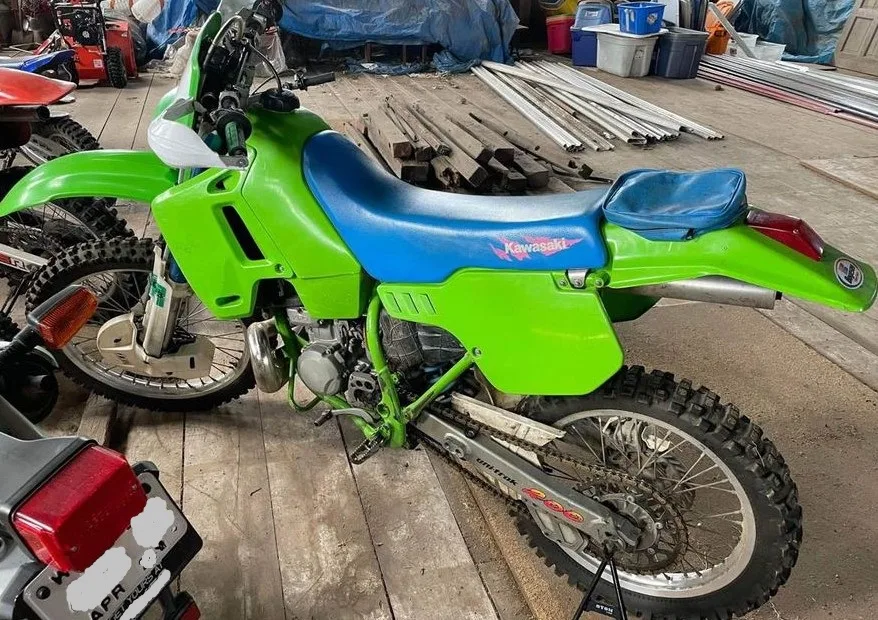 With that said, if you ride more aggressively at higher speeds, or weigh more, you'll probably want to at least change out the springs and oil.
Forks
The 86-92 forks were very basic and quite soft, which is fine for trail riding, and then Kawasaki updated to some unique upside-down forks for 93-94 model years.
Then they went back to a conventional right-side-up from 95-06 that is a cartridge-style. They're still fairly soft if you're an aggressive rider, but they have some potential to be decent in the woods.
Rear shock
The stock shock is pretty good for trail riding as well because you can externally adjust it. You need to get the correct spring and then set the sag based on your weight before doing any adjustments with the clickers. Setting the sag/ride is critical to get the suspension balanced and handle properly.
You can then start adjusting the compression and rebound damping clickers to speed up (soften) or slow down (stiffen) each. By spending a little bit of time testing and tuning, you can learn a lot about your bike and get it more comfortable without having to send it to a suspension guy – saves you hundreds of dollars or more!
Weight – is it as heavy as it looks?
Kawasaki's estimated weight for the KDX200 is 220 lbs, slightly heavier than a similar size enduro bike today. However, it feels lighter than a bigger 4 stroke – especially a trail bike like the KLX300R.
It has a fairly large gas tank, so with a full tank, the weight is up a little higher. You might notice it handles a little better once the fuel level gets close to empty, but the bigger tank allows you to ride longer without having to refill.
Is a KDX 200 street legal?
The KDX200 and 220 do not come street legal from the factory. However, you may be able to register and get it plated as a dual sport in certain states.
See your local laws and regulations to apply for a title or dual registration. Then you have to go through a checklist to make it street legal.
Can you still find replacement & aftermarket parts?
Parts are getting harder to find for older dirt bikes that aren't made anymore, but it mainly depends on your local dealer that you buy from. Getting parts for KDX is still fairly easy, especially for the 1995 and newer model years because they're virtually identical.
KDX 200 model year history
It's one of the oldest dirt bikes from Kawasaki, and honestly, they should bring it back because I think there is a demand for midsize 2 stroke trail bikes that are easier to ride. With that said, this is the model year history of the Kawasaki KDX200 and the years that had major changes/updates:
1983: First year it was made – air-cooled engine
1986: New power valve system for broader power, updated forks and rear shock, front disc brake
1989: New engine with liquid-cooling (more torque and HP), updated bigger carb, new chassis with modern-style linkage, fully adjustable rear-shock, rear disc brake, quick release for rear wheel, and a larger fuel tank (3.2 vs 2.6 gal)
1993: 41mm USD forks
1995: Updated styling, redesigned KIPS power valve system for smoother power, updated perimeter-style frame, 43mm conventional cartridge forks, higher compression (more low-end power), larger radiators for better cooling, bigger clutch assembly to handle the extra power, and a taller/flatter seat for better rider ergonomics/handling
2006: Last year it was made
Who is it for?
It's a good dirt bike if you want a fairly lightweight 2 stroke for trail riding and need a cheaper bike. While I wouldn't consider it a true beginner bike because it has quite a bit of power, it's one of the easiest 2 stroke dirt bikes to ride because it has fairly smooth power in stock form – especially the '95 and older models.
Seat height – what size rider?
With a seat height of 36″, it's just slightly lower than modern enduro dirt bikes by 1-2 inches. This makes it an ideal trail bike if you're 5'6″-6'0″ tall, whether you're an older guy, a teenager or a female.
Kdx 200 vs 220
The main difference is that the KDX 220 will have more low-end torque and throttle response due to its bigger engine and smaller carburetor. The 200 has a slightly bigger carb, giving it a little more top-end power and over-rev – better if you like to ride at high RPM.
The KDX220 is very similar. It just has a bigger bore and a smaller carb. This means it has more bottom end power, which is generally better for trail riding. If you want more low RPM power for trail riding or riding in slick conditions, the KDX220 is the better choice if both bikes are stock.
KDX 200 Specs & Dimensions
Just need the OEM specs for the Kawasaki KDX200?
| | |
| --- | --- |
| Engine | 198cc single cylinder 2 stroke |
| Transmission | 6-speed manual clutch |
| Seat Height | 36" (91cm) |
| Weight (dry/wet) | 220lbs/250lbs (estimated) |
| Top Speed | 70mph |
| Horsepower | 36HP (1995+) |
Pros & cons of the KDX 200
Still can't figure out if this is the right bike for you? Here's a quick and practical list of what's good and what's not so good about the Kawasaki KDX200:
Pros:
A 2 stroke (duh!)
Good power but easy to manage and ride
Slightly lower sweet height than a typical full size dirt bike
A low maintenance enduro bike
Older, simpler technology
A cheaper bike to start on
Cons:
Don't want to mix gas
Need electric start
Don't like the color green
Want the latest in technology
Is the KDX 200 still a good dirt bike?
What kind of dirt bike are you looking for and how much do you have to spend? The KDX200 is a great trail bike for beginner and experienced riders that want a cheap and simple 2 stroke dirt bike.
Best KDX200 mods & upgrades
Looking forward to owning an old-school 2 stroke enduro bike and want to whoop up on the newer European bikes? There are several things you can do to upgrade a stock KDX 200 to make it faster and more comfortable if you're an experienced trail rider.
These are some of the best mods:
Air box mod
Jetting
Suspension
Exhaust pipe
Porting
Carb mod
Kdx200 electric start?
The KDX does not have an electric start on any of the generations, and maybe that's a deal breaker for you, whether it's a knee injury or you just don't want to kick-start your dirt bike. There are no aftermarket bolt-on kits to add an electric starter, but there is at least one source that's tricky and out of the country – plus expensive!
I have seen on the KDX forum that some guys have ordered a custom-built kit from South America. I wouldn't recommend it unless you're extremely invested in your KDX and absolutely need the magic button for starting.
KDX vs KX – what's the difference?
A KDX is simply a 2 stroke trail bike while a KX dirt bike is a motocross bike. The biggest difference is the Kawasaki KX bikes have stiffer suspension for racing on motocross tracks with jumps and a more aggressive engine that's tuned for peak horsepower.
KDX 200 vs KLX 300
The main difference is that the KDX 200 has slightly more midrange and top-end horsepower, while the KLX 300 has good off-idle torque with a smooth power curve. A Kawasaki KDX and KLX are both trail bikes, but a KDX is a 2 stroke and the KLX is a 4 stroke engine.
They're both easy to ride, with a slight advantage to the KLX300R because the power is smoother across the entire RPM range. It also has more updated suspension, but it's still soft to begin with.
The KDX 200 feels a little bit lighter, but they both handle well in the woods since they're slightly shorter than a typical enduro bike.
Will the KDX200 make you a better trail rider?
It can help you ride faster because it has good power that is smoother and more predictable than a bigger enduro bike. But there's a way that will make you a better rider on the trails no matter what dirt bike you choose.
It begins with your riding technique. Tap here to learn proper riding technique to give you more confidence and control on the trails.