Are you trying to get back into dirt biking after 5, 10, or even 30+ years of not riding? Maybe you've only just considered the idea and are hesitant because of safety and/or finances.
Either way, I want to walk you through with a simple process of getting back into dirt biking. These are the steps that I've learned over the years to prevent injuries and take my riding to the next level.
Should I get back into riding?
This is probably the first question that entered your mind. "Is it actually worth getting another dirt bike and start riding again?"
Obviously, I could just give you my biased opinion right away and say "Yes, it's absolutely worth it!" However, if you want to make wise choices, you need to consider a number of things.
The biggest drawbacks to riding a dirt bike are: It can be expensive (relatively speaking), and it can be dangerous. Notice how I emphasized the word "can", meaning it doesn't have to be expensive and dangerous.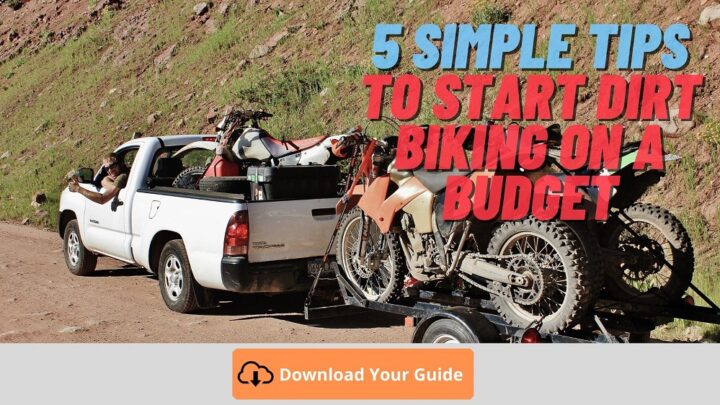 If you get back into dirt biking with the right approach, it can be one of the best life choices.
For example, some of the top reasons to get a dirt bike are:
Relieves Stress
Increase mental toughness
Stay/Get in shape
Build friendships or family bonds
Getting over the mental block/fears
Maybe you had a bad crash one of the last times you rode years ago.
Or you might just have a family this time around and you're afraid that you might have a bad accident, making it difficult to support your family.
These fears are completely natural and I totally understand why you might be thinking this way.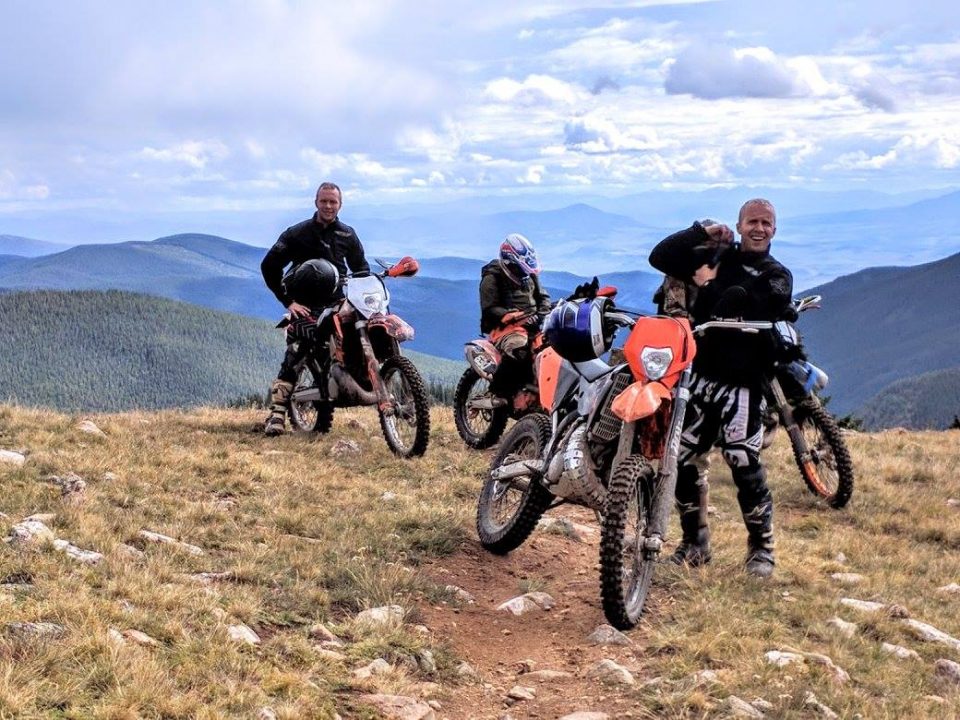 With that said, the most important advice I can give you to to prevent the unthinkable from happening is to: plan ahead.
You must have some knowledge of what you're getting into, and what your plan of attack is going to be so that you don't end up in a wheelchair.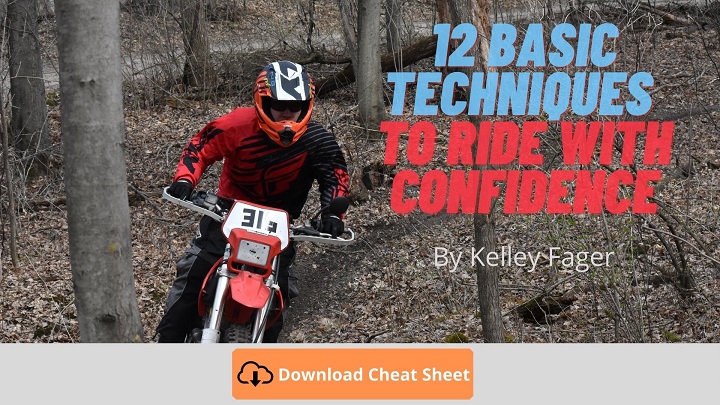 And that is where I come in and why you're reading this article. For an easy way to create your personal plan to get back into riding after a long off season, read and take notes.
The changes since you rode last
Back in the day, riding a 500 or 600cc dirt bike may not have been that big of a deal, but dirt bike technology has vastly improved.
It's not just bikes, but the protective gear we wear while riding, as well as the type of riding has changed. I simply want to inform you of what is relevant today so that you don't get back into dirt biking expecting the same or similar things as you did riding years ago.
Bikes
Dirt bikes have changed a lot in the past 10 years, let alone since the 70s and 80s. They're more powerful, higher performance, more complex, but many bikes are also smoother and easier to ride.
A 250cc motocross bike is very powerful, but a 250cc trail dirt bike is still a good sized bike for a beginner.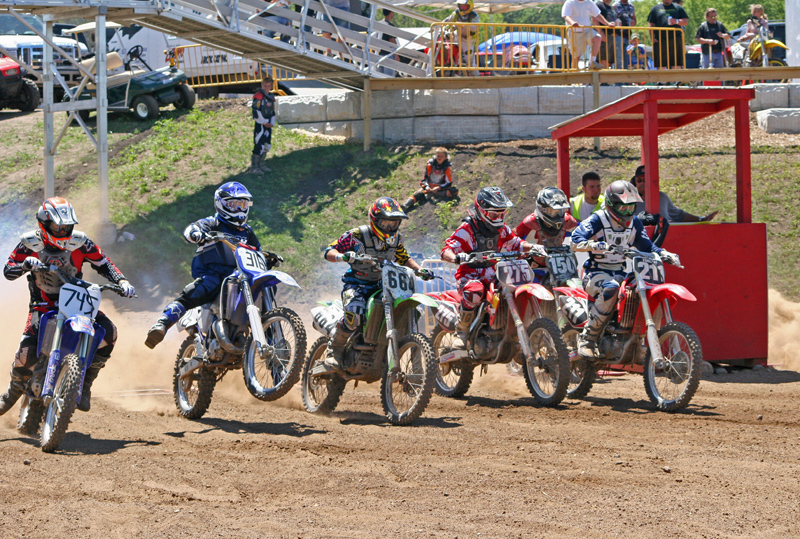 Think you can handle a 450 because it's smaller than the XR600 you rode years ago? Think again. Unless you're just ripping up and down gravel roads, a 450cc dirt bike is a terrible choice to start out on, even if you think you can handle the power.
When riding in the woods, the torque alone can tire you out. Once you're tired, it's easy to make mistakes. And once you start making mistakes on a modern 450, you will crash sooner or later because they are so powerful.
So, word of advice… Start on a smaller/slower bike if you're just getting back into riding an off-road bike. You can always upgrade later once you get comfortable on the bike.
Riding gear
It may not look much different, aside from the crazy color schemes, but dirt bike riding gear has changed quite a bit as well. Everything is lighter, tighter, and more comfortable, while still functioning just as good or better.
You don't need to buy the most expensive gear. Your helmet and boots are the most important pieces of riding gear, next to the rest of your upper body.
It's best to try each piece of gear on because fitment is the most important factor to your safety.
Riding areas
Unfortunately, in most states, there's a lot less areas you can legally ride a dirt bike nowadays then the 80s, 90s, and even early 2000s. With that said, there's still many state riding trails that are great for practicing your riding technique and building your confidence.
Aside from state trails, the most common places to ride are motocross parks, sanctioned off-road races, or private property.
How to make it affordable
Finances are one of the biggest reasons why people don't get into dirt biking or don't stay in it. That's sad to hear because of how much I enjoy this recreation.
I would consider myself frugal and a bit of a penny pincher, so I've learned how to make the most of what I have because I didn't grow up rich.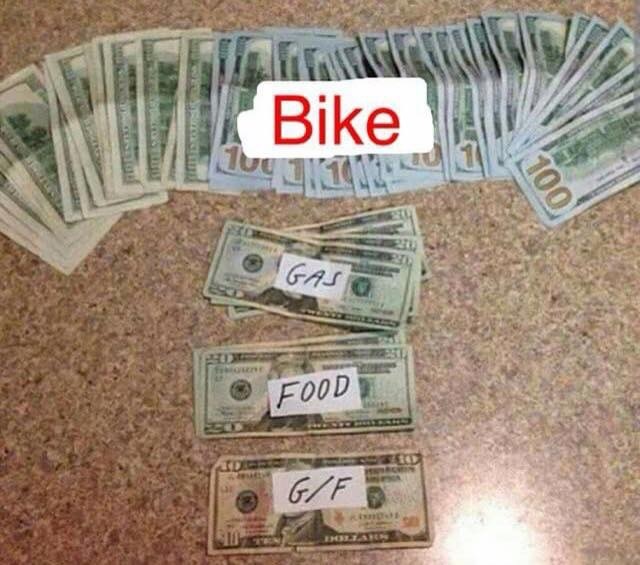 So, how did I make dirt biking cheaper or more affordable?
The easiest ways to make dirt biking cheaper are:
Buy a cheaper used dirt bike in good condition
Buy used gear
Maintain your bike to prevent it from blowing up or breaking down
Learn to fix your own dirt bike
Don't buy aftermarket "bling" parts
Dirt bike safety – how to not die
Riding a dirt bike can be dangerous, but there's many things I've learned over the years to make it much safer.
In fact, as far as getting injured goes, I'd rather ride my dirt bike than play football.
So, I want to show you some simple steps to take to prevent a major crash that can take you out when you're just getting back into riding again.
Starting on the right bike
As I mentioned earlier, starting on a beginner-friendly bike is one of the best safety decisions you can make. You'll build your confidence quicker, you'll have more fun, and you can always upgrade to a faster bike later.
Wearing the right gear
Most new riders wear helmets, but I see too many people stopping there. Even then, a lot of the helmets don't fit properly, which completely takes away a lot of the safety factor.
Technology has advanced a lot in helmets, and I encourage you to consider spending a little more on a helmet that has proven technology. Even the simple MIPS technology is going to be much better than any $100 helmet out there.
After a good helmet, some good fitting dirt bike boots, chest protector, and knee/elbow guards are affordable gear items that you should wear. Riding/mechanic gloves and goggles are also essential protection. They should all fit nice and snug without hurting.
Some riding gear takes some time to break-in – especially most boots when they're brand new.
You might feel like you're going to be restricted while riding with all this gear, but you will get used to it, and it's just not worth risking a crash without it all. "Dress for the crash, not the ride."
Know your limits/ego
If you have a competitive side to your personality (which most of us do), it's easy to get caught up in what everyone else is doing/wearing/riding…
Don't fall for that!
If you want to stay safe on your dirt bike, you MUST ride within your own limits. Don't let your ego get the best of you.
For example, don't buy a 450 dirt bike and/or start on technical single track trails.
Take your time and get used to riding off-road again before you push your pace and test your limits.
Learn proper riding technique
Last, but certainly the most important factor, is to learn and practice good riding technique or form. This includes the basics from proper clutch skills, throttle control and shifting to learning how to set up your dirt bike to have more control and comfort.
Going from street to dirt?
Maybe you haven't ridden off-road in a while because you've been riding a motorcycle on the road. Well, there's some big differences going from street to dirt. Once again, learning the basic fundamentals is going to make you the safest and best rider.
Proper riding technique in a box
So, what's the quickest way to become a safer and more confident rider in the dirt? It just so happens that I have a Virtual Dirt Biker School that will teach you the basics so that you don't crash hard and break bones.
To learn more about these dirt bike training lessons tap here.