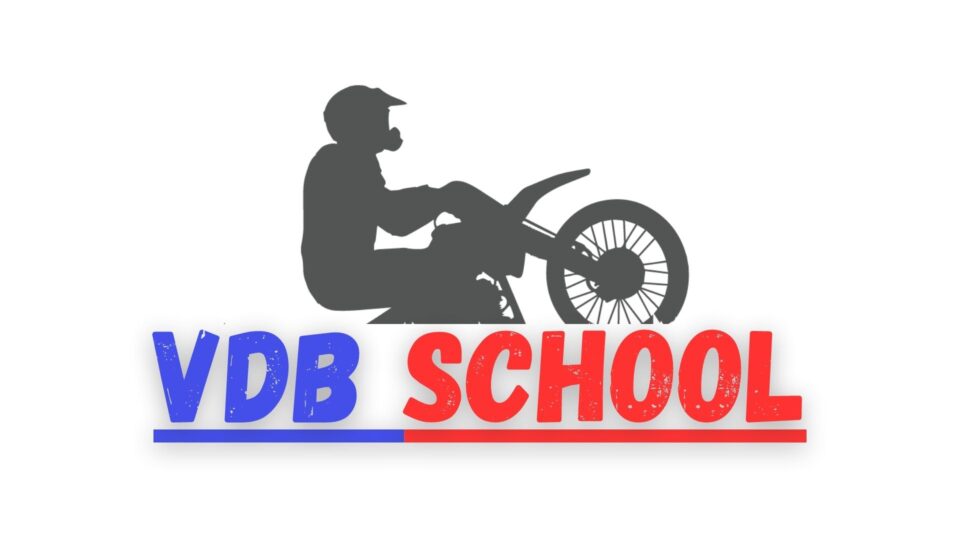 What if you could learn how to safely ride off-road with confidence so that you enjoy the freedom of riding for many years to come, even if you don't have a lot of time to practice?
Learn the step-by-step shortcut to become a better rider with more confidence & control so that you enjoy riding for many years to come by learning the safe techniques, even if you don't have a lot of time to ride or trails to practice on.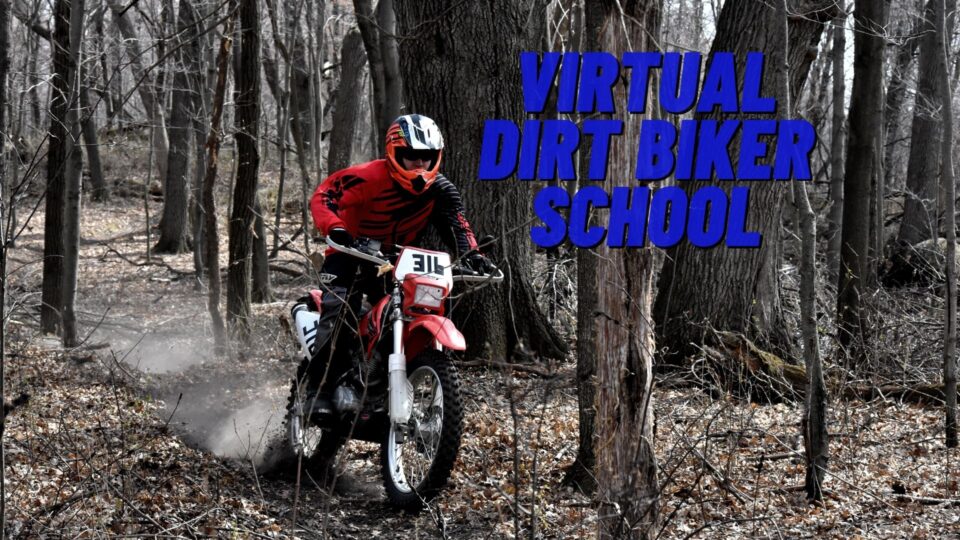 Choose Which Option Is Best For You!
Free Trial
Get Your Free copy of Kelley's popular guide to learning the basic techniques of riding off-road to become a better & safer rider in less time!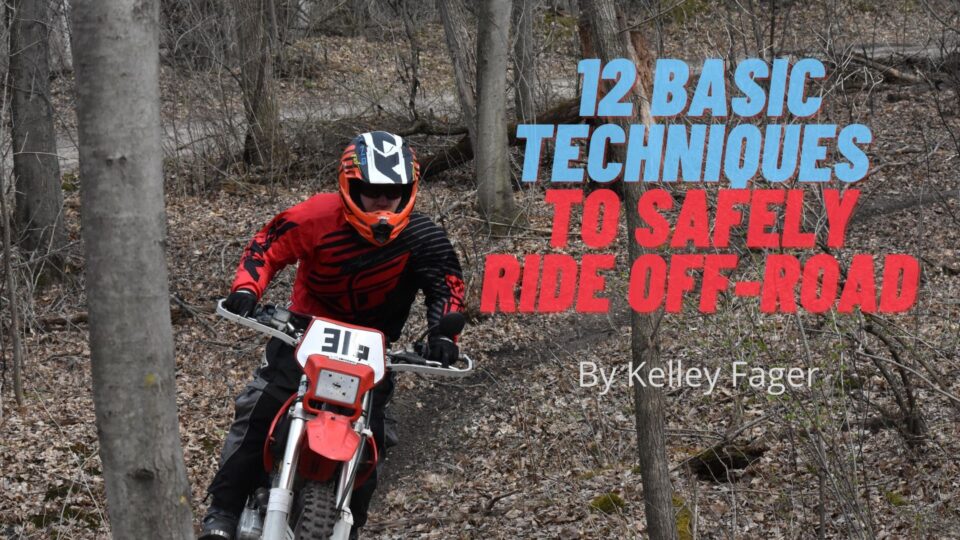 Gold Package:
The Virtual Dirt Biker School Course & Workbook
$497
✔️ Virtual Dirt Biker School PDF Workbook
✔️ Complete VDB School Course 25+ video lessons
✔️ Future Content Videos
✔️ "How To Make Your Dirt Bike Last Longer" Bonus Guide
✔️ "How To Buy A Used Dirt Bike Without Getting Screwed" Bonus Guide
✔️ "The Right Bike Blueprint" Bonus Guide
✔️ "Top 10 Cheap Beginner Bikes" Bonus Guide
✔️ "Dirt Bike Won't Start Checklist" Bonus Guide
✔️ "13 Ways To Ride More" Bonus Guide
✔️ "Top 3 Dirt Bike Mods" Bonus Guide
✔️ Preferred access to Kelley via Email
✔️ 1 Personal video review/mentorship from me (Kelley)
---
Here's what my students are saying…
"I'm 52 and I started riding when I was about 35. I wasn't advancing at all and I didn't know what to do to get better, so I decided I wanted to take your class. If you just get on YouTube and watch people ride, then you don't get that "Do this to practice for this", and I like your step-by-step approach to it. It's not a package class where you send it out and then the person's on their own; they can talk to you. I can control the clutch and gas better and learn where to sit on the seat better. My big fear was rolling backward and fall off on a big hill, but I feel like I have a plan now. Your writing is clear and the video just added to what I was learning."

–Laura Thayer (52) – Washington State
"It made an instant difference in my cornering. I'm not expecting to be a professional motocross rider. Just enough to get myself to a better level I feel now that I could do the intermediate grade. It's all about technique and getting around your track quite safely. I believe that the information you've given me has helped me improve myself quite a bit. I'm very happy with what you've taught me. I would recommend it to beginners because it gives you a heads up and good safety techniques. I think it helps people get up to an intermediate stage much faster and quicker. I know more about my bike now than when I was in my teens and 20s. It's just a matter of reading what you got and looking at your video clips and going back out to the field and practicing, and then putting it to use on the trails."

-Paul Scrivener Paihia (Bay of Islands), New Zealand
"My main concern with buying The Virtual Dirt Bike School was learning basic dirt riding skills, and I found it to be very straightforward dirt riding explanations. I specifically liked the trail riding videos. The benefits were confidence building and exercises to practice on my own. I would recommend VDB School because of its easy to understand and follow tutorials."

-Thomas Briscoe
"Kelley was a professional from start to finish. He showed me the basic ins and outs of a dirt bike and how to operate it before riding! He was patient in his instruction, knowledgeable and diligent in asking me how I was doing throughout my experience! I highly recommend anyone looking to give dirt biking a try to call Kelley to learn, he's a great teacher!!"

-Derek E. (Age 29)
"Getting on a dirt bike was not on my bucket list. After watching Kelley instruct my 18 year old daughter it looked fun and safe. Safety was very important to Kelley. He made sure I had a helmet on, protective pants and boots. He was very thorough in his explanation of how to start it and let out the clutch and, in general, how things worked.

I killed it the first time but he was super patient and encouraged me to try again. It worked and off I went. I was able to drive around the yard a couple times and with proper instruction was able to come to a stop. I would highly recommend Kelley as an instructor."

-Karen E. (Age 60)
"I was having trouble with my clutch control and kept stalling, but then Kelley showed me some drills and it started improving! He has helped me grow on my dirt biking journey already, with his easy-to-follow instructions. I'm excited to keep getting more comfortable on the bike!"

-Cecily F. (Age 15)
"He taught me how not to die!"

-Lydia E. (Age 18)
---
You don't need more seat time to become a better rider
Whether you have a friend teach you or you're self-taught, just riding more isn't the best way to become a better & safer rider. If you don't learn proper techniques then you'll just create bad habits that cause you to ride out of control.
You don't need an expensive bike to have fun
You can start on a cheap & "slow" trail bike and still have fun while keeping up with your riding buddies. A properly setup bike for you that's easy to ride is better than a new bike that isn't setup for your body and riding style.
You don't need more power or the best suspension to go faster
Spending $1000+ on a new exhaust or trick suspension re-valve won't turn you into a new rider. Getting your stock suspension balanced and learning the balanced body position will allow you to ride faster with more control while using less energy.
---
Choose Which Option Is Best For You!
Free Trial
Get Your Free copy of Kelley's popular guide to learning the basic techniques of riding off-road to become a better & safer rider in less time!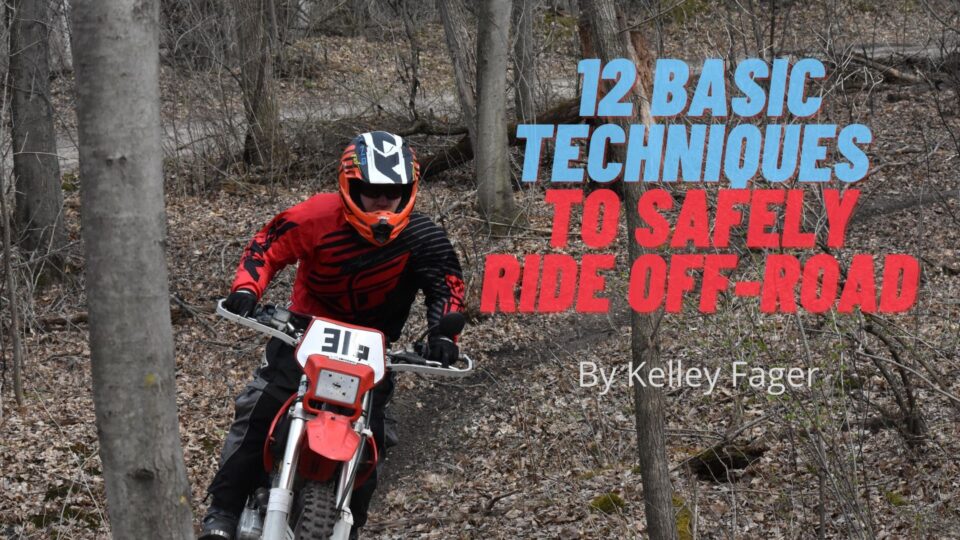 Gold Package:
The Virtual Dirt Biker School Course & Workbook
$497
✔️ Virtual Dirt Biker School PDF Workbook
✔️ Complete VDB School Course 25+ video lessons
✔️ Future Content Videos
✔️ "How To Make Your Dirt Bike Last Longer" Bonus Guide
✔️ "How To Buy A Used Dirt Bike Without Getting Screwed" Bonus Guide
✔️ "The Right Bike Blueprint" Bonus Guide
✔️ "Top 10 Cheap Beginner Bikes" Bonus Guide
✔️ "Dirt Bike Won't Start Checklist" Bonus Guide
✔️ "13 Ways To Ride More" Bonus Guide
✔️ "Top 3 Dirt Bike Mods" Bonus Guide
✔️ Preferred access to Kelley via Email
✔️ 1 Personal video review/mentorship from me (Kelley)