Looking to get a YZ85 big bore kit but not sure if it's worth your money? Whether you're building a supermini motocross race bike or just want more power and are not sure if a big bore is reliable, you've found the right article!
In this post, I'll show you what exactly a big bore kit is, the pros and cons of getting one, and what to expect if you do make your YZ85 a bigger engine.
What is a big bore kit?
A big bore kit usually includes a cylinder with a bigger bore size, a complete piston kit to fit it, and gaskets to rebuild the top-end. A big bore kit simply makes the engine a bigger size by increasing the displacement – there are a few advantages to doing this.
With a larger diameter piston, the engine displacement or "CC" increases. When you have a bigger piston, it pushes out more exhaust, which has the potential to give you more horsepower and torque.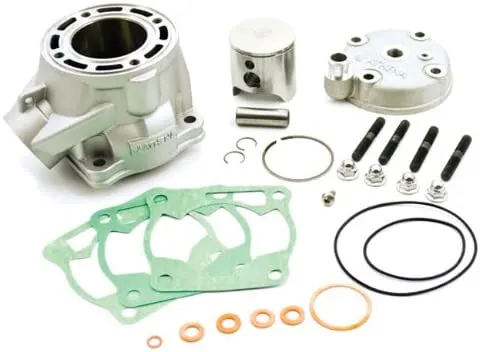 Does a big bore kit actually make a difference?
A big bore kit can make a big difference to your Yamaha YZ85, but only if it's done right. This comes down to the parts you use and how well you install it (or who you have do the rebuild)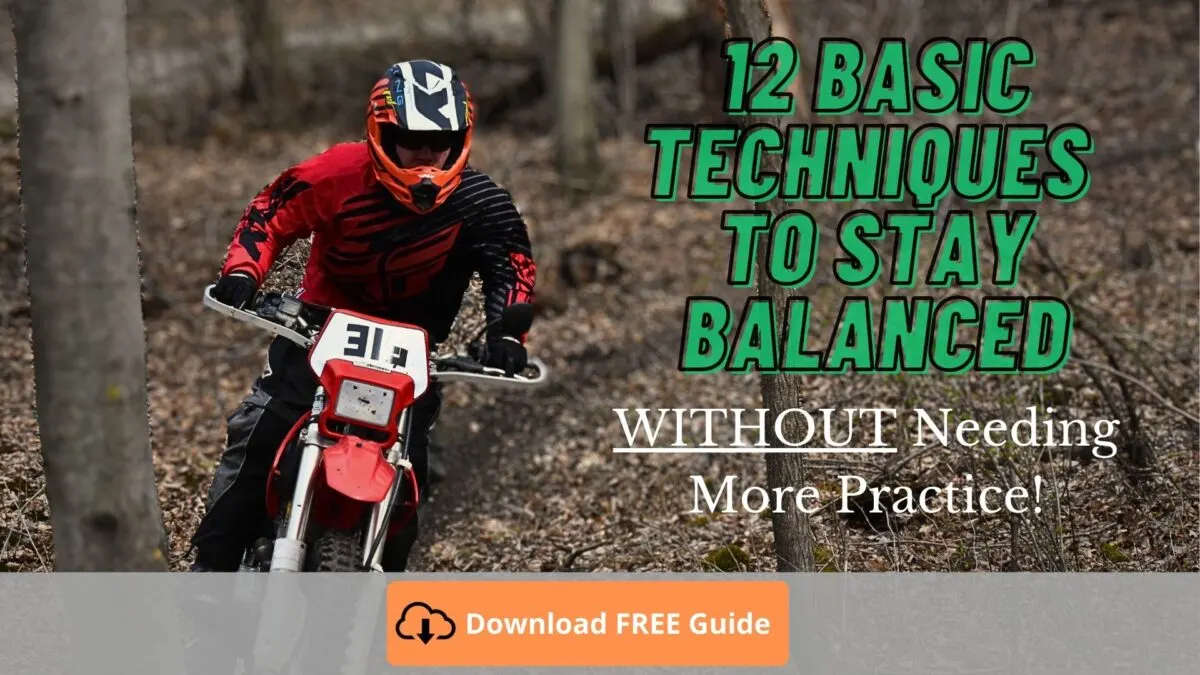 So, if installed correctly and properly broken in, a 105cc YZ85 big bore kit (check price on Amazon) will give you quite a bit more power, making it not only faster, but easier to ride.
When you make the engine bigger without changing anything else, it generally adds more low-end to midrange torque, which gives it a smoother power-curve, which is more forgiving, especially on an 85cc 2-stroke.
Are big bore kits reliable?
Big bore kits are reliable if they are built right and properly installed. A name brand kit can be just about as reliable as a stock engine, but some people don't fail to properly take care of their dirt bike.
How to keep your big bore reliable
The first step to making your big big bore kit is by making sure the piston and cylinder are properly sized and clearance. If you're buying a complete kit then it should already be good to go. If you're sending your cylinder to a shop to get it bored out, make sure you send the new piston and have them match it to size.
When the cylinder and piston have too much clearance, the engine will run poorly and not have as much power as it should. If the clearance is too tight, it will be much more likely to seize the engine because of too much friction.
Jetting for reliability
The next step is getting your jetting dialed to make your engine last longer. Not only does proper jetting give you better reliability, but you'll get the most power, along with easier starting and other benefits!
A big bore kit will change the air-fuel mixture on your YZ85 because the bigger engine is sucking more gas through. Depending on the other mods you add, you'll likely have to lean some of the jet circuits out.
How big can you bore a YZ85?
You can have the cylinder resized for a 54mm bore, making it a 110cc. This is not an off-the-shelf kit – you have to send your cylinder to a shop that knows how to properly bore it out and match the ports so that you actually get the most power out of this upgrade.
The most common big bore kit size for the YZ85 is 53mm, which comes out to just under 105cc. Either way, it's well over a 20% increase in engine size, which has the potential for a big increase in power.
How much speed does a big bore kit add?
A big bore won't necessarily add top speed, but it will increase the torque and horsepower of your YZ85. Depending on which size big bore you choose, you can expect up to 20-30% more power after you get the carb jetting dialed in.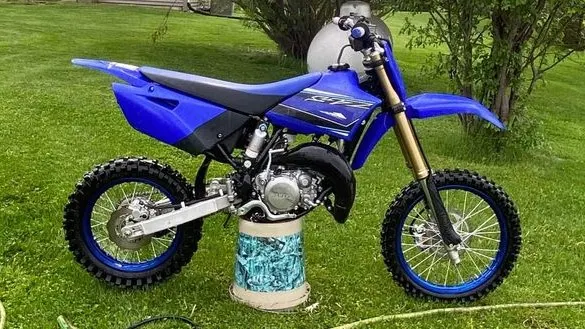 When you add supporting mods, such as a good exhaust and cylinder porting that's tuned for the RPM where you want the most gains, you can see over a 30% increase in power over stock!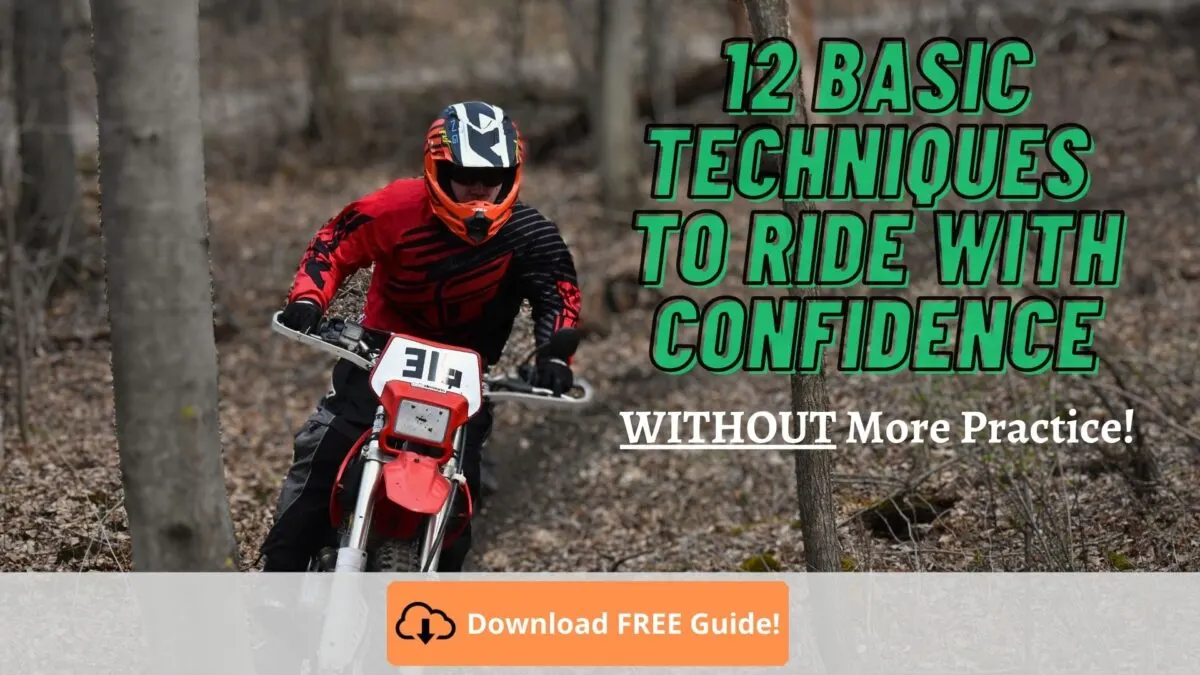 Should you put a big bore kit on your YZ85?
So, how do you know it's worth it? If you haven't figured it out yet, let me give you some practical tips to help you decide whether a big bore kit is right or not based on your needs.
You should if you:
Are going to race the supermini class
Want the fastest YZ85 around
Plan to tune it accordingly (jetting, porting, pipe)
Need more power but aren't ready for a full-size MX bike
Want a boost in low-end torque
Need to rebuild the engine and don't mind upgrading for more overall power
You should not if you:
Prefer to keep everything stock
Can't handle the power of a stock YZ85
Don't want to have your engine rebuilt
Don't like spending money
Want to race the 85cc class and stay legal
YZ85 supermini – what is it?
A YZ85 supermini is one that's been modified for the supermini class for motocross racing. It allows larger wheels (19/16″), and up to a 112cc engine size.
This is for kids that are big for a small wheel 85cc but aren't ready for a 125 2 stroke or 250F 4 stroke MX bike. Supermini bikes are powerful for such a small bike, and due to their weight, they handle well and can be just as fast or faster than a 125.
Which YZ85 big bore kit is best?
There are two main kits that you can use to rebuild your YZ85 top-end. They are both bolt-on kits but will require jet tuning if you want the most power, reliability, and overall performance.
Cylinder Works 103cc big bore kit
The Cylinder works kit is pretty standard, but it's quality-made – in the U.S.A. It comes complete with a piston kit, cylinder, and gaskets, so you can just unbolt your stock cylinder and piston and bolt this on.
It's 5mm bigger than an OEM size piston and bore, making it a 103.5cc.
Athena 105cc big bore kit
The Athena YZ 85 big bore kit (check price on Amazon) costs slightly more, but you get more value. In addition to the big bore cylinder, piston kit, gaskets, and cylinder stud nuts, you also get a cylinder head that's specifically made for the bigger bore.
The head has a chamber that's shaped properly for the bigger bore to get the most efficient combustion and compression ratio – simply put, it's reliable and tuned just that much better compared to using a stock-shaped head.
They also came out with an updated 2019 and newer big bore kit for the YZ85 because it has a redesigned engine.
Athena 112cc big bore stroker kit
Want to go all out and punch your YZ85 out to a 112cc supermini racer? A complete big bore kit and stroker crankshaft (check price on Amazon) are ready to bolt in for even more engine displacement and power to outrun the 105cc engines.
The downfall is that you'll have to split the crankcases, as the stock crankshaft has to be removed for the new one that gives you more engine stroke to get you that extra 7cc.
The best mod for your money
If you're serious about becoming a better rider, then I want to help you get there faster while reducing the risk of injury. It's a basic technique guy that shows you how to properly ride with more control off-road. Click or tap here to download it.