Looking to get a Yamaha YZ85 but not sure if it's the right dirt bike for you? Whether you're looking for your first dirt bike, you want to race motocross, or somewhere in between, you've found the right article!
In this review, I'll show you what kind of dirt bike the YZ 85, why it may or may not be right for you, and what to expect when looking for and owning one so that you save time and money.
What is the YZ85?
It's an 85cc liquid cooled 2 stroke motocross bike that's primarily built for racing on a truck. The first year it was made was 2002 and came from the YZ80. The mini motocross class changed to 85cc, so that's when the dirt bike manufacturers updated their 80cc 2 stroke models.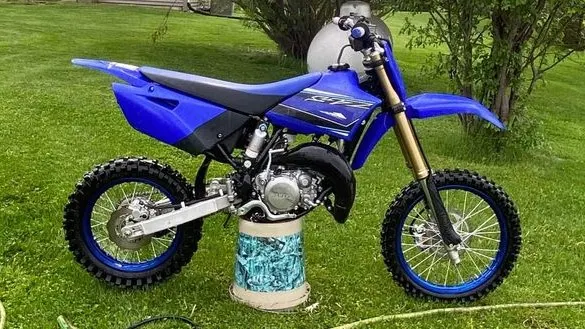 Who's it for?
It's a kids motocross bike that's built for riders aged 9-15 years old. Yes, that's a wide range, but it mainly depends on the experience and size/height of your kid.
If your son or daughter is new to riding off-road, the YZ85 is a terrible dirt bike to start on. You should look at the TTR125 because it's much more beginner-friendly.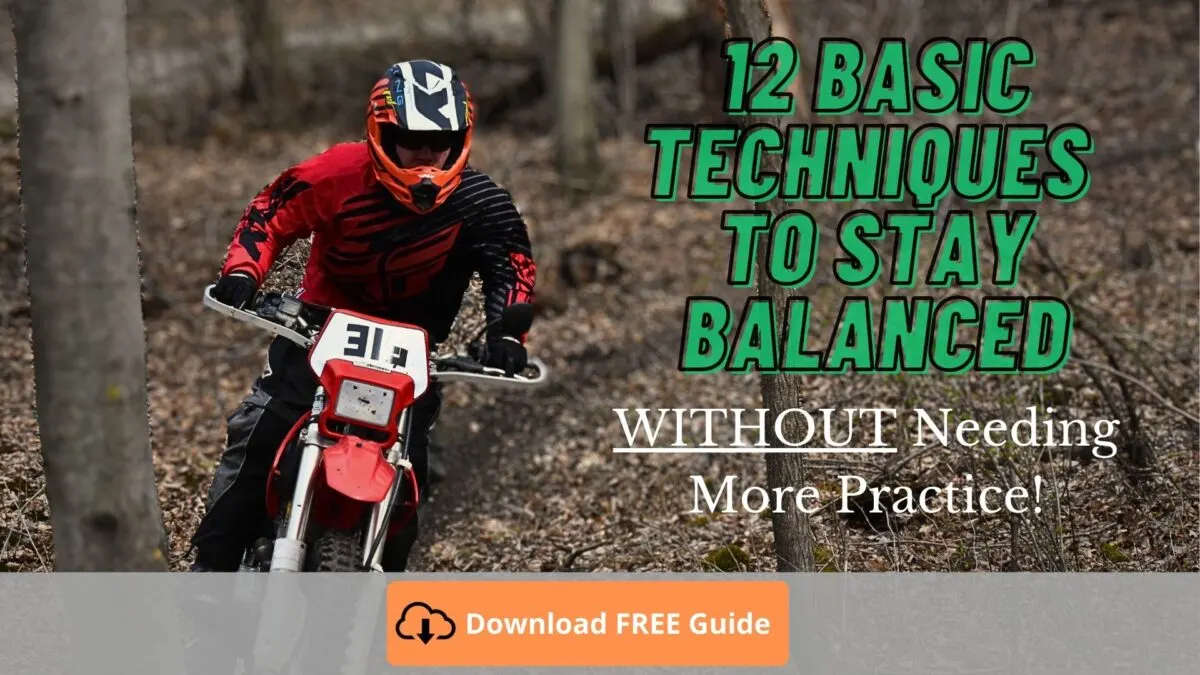 What's the difference between YZ85 & YZ85 LW?
Yamaha recently came out with the YZ85 LW model, and the main difference is that it has larger wheels compared to the standard small wheel 85. This makes it easy for kids to race in the supermini class, which is 85's modified up to 112cc and have bigger wheel sizes.
YZ85 big wheel made easy
Before, you had to buy or put together a custom wheel kit to make your YZ 85 a big wheel. This used to cost hundreds or over a thousand dollars, but now Yamaha gives you the option right from the showroom floor!
Now you just have to modify the engine to get the buffer displacement to be competitive in the horsepower category.
Engine – what to expect?
The YZ 85 has a pretty simple liquid-cooled 2 stroke engine, although it did finally get a major update in 2019. It's built for racing, so it's tuned for top-end horsepower.
This makes it a fast bike for its weight and size, but only if you can keep the RPM up high while riding. If you're a beginner, this will be hard to do.
Old vs new engine differences
It's even more so on the older models (pre-2019) without a power valve because it's a very "peaky" engine. It feels like an on/off switch with an abrupt power curve.
It's not a beginner-friendly engine because it lacks low-end torque, making it hard to use the clutch and ride at low RPM. It will either bog or not accelerate quickly if you give it gas at low RPM, especially in a higher gear.
There are some things you can upgrade or tune to get more low-end and midrange torque, but it's never going to run like a 4 stroke trail bike.
Suspension
With close to 11 inches of suspension travel in the forks and shock, it's comparable in performance to a full-size motocross bike. It's still tuned for a kid that weighs 80-100 lbs, but you can safely do some pretty big jumps without bottoming out the suspension.
With a completely adjustable rear shock and forks, you can do quite a bit of tuning with the stock parts. The only thing you might need to change is the shock and fork springs if you're too light or heavy for the stock springs. Refer to your OEM Yamaha YZ 85 service manual for complete specs and weight ratings.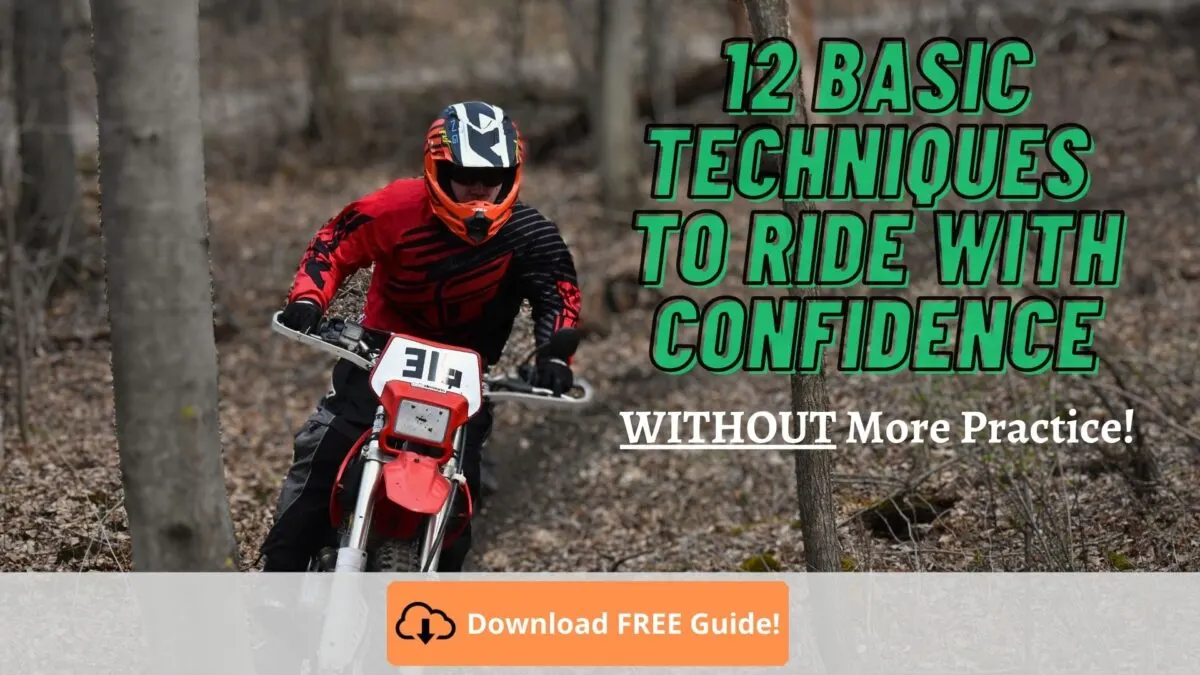 Model year changes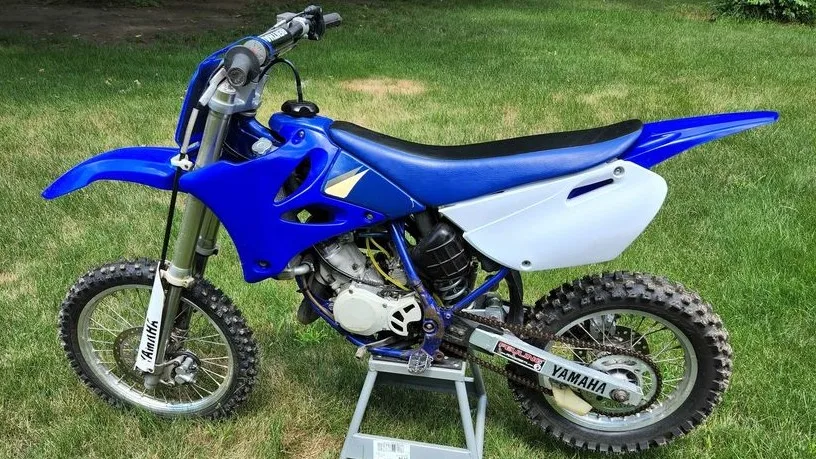 Here are the major model changes to the YZ85 over the years:
2002: First year of the YZ85
2016: Comes with black wheels/rims
2019: New engine with an added power-valve
2022: First year of the YZ85 LW (large wheel option)
Is the YZ85 reliable?
For a race bike, it's actually reliable, but it really depends on a few factors. Where do you ride, how do you ride, and how well do you maintain your dirt bike?
If you ride in sand or mud a lot, parts are going to wear out quicker because all of the sand will get into everything. But if you ride in loamy or hard pack dirt, everything is likely to last longer.
How long will it last?
With that said, if you ride wide open all the time (racing motocross at a high level), the engine will need to be rebuilt more often. The top-end might start losing compression and power in 10-20 hours from hard riding.
However, with casual riding, you could get 100+ hours on the top-end of your YZ 85 before needing to rebuild it. This is especially true if you properly maintain it.
Proper maintenance includes: keeping the air filter clean, regularly changing the oil, and using good gas with a proper oil mixture.
Any common issues?
There aren't really any common problems with the YZ 85, except when it gets abused. Yamaha made this bike very durable and reliable, so it can last for many years if you just take care of it.
However, if you don't maintain it or let it sit for years, you're going to have some common problems that most dirt bikes would have. For example, if you let it sit for 2 years, it's probably not going to start unless you clean the carb at the minimum.
Yamaha YZ85 Specs & dimensions
These specs are taken from Yamaha's website:
| | |
| --- | --- |
| | YZ85 / YZ85LW |
| Engine | 85cc liquid-cooled 2 stroke |
| Transmission | 6-speed manual clutch |
| Seat Height | 33.1" (84.1cm) / 34.8 (88.4cm) |
| Wheelbase | 49.4″ / 50.6″ |
| Suspension Travel (Front/Rear) | 10.8″/11.1″ |
| Weight | 161 lbs / 165 lbs |
| Horsepower | 20 HP |
| Top Speed | 60 MPH |
| Price (New MSRP) | $4,899 / $5,099 |
Is the YZ85 the right dirt bike for you?
If you haven't figured out if you should buy one, I listed some pros and cons of the YZ 85. These will help you make a better decision so that you don't waste your time or money buying the wrong bike.
Pros
It's a great motocross bike for kids 9-15 years old that have the experience to handle a race bike
Great top-end horsepower for such a little bike
It's lightweight and handles well
Simple engine design that's fairly easy to rebuild
2019+ has updated engine with more low-end midrange power – good for newer riders/racers
Great durability and reliability
Parts are easy to get and affordable (for the most part)
Cons
It's not a good beginner dirt bike for kids
Poor low-end torque, making it harder to learn clutch work at slow speeds
One of the worst dirt bikes for trail riding due to engine and suspension characteristics
Used bikes can be in rough shape due to a lack of maintenance
Is the YZ 85 good for beginners?
No, it's one of the worst dirt bikes you can start on as a first-time rider for a number of reasons. The engine is abrupt and peaky, making it unpredictable as you're trying to learn how to use the clutch and throttle.
The suspension is also pretty stiff if you're under 100 lbs because it's tuned for motocross racing and doing jumps. If you're a beginner, a similar-sized bike would be the TTR 125.
Can you trail ride with a YZ 85?
Yes, you can, but it's not the best dirt bike for trail riding. One of my first dirt bikes with a clutch was a CR80, which is basically the older Honda version of the YZ 85, and it was a terrible bike for riding on trails and in the woods.
It was extremely hard to keep in the power band – if you let the RPM drop too low, it wouldn't accelerate because there was not enough torque (power). Using the clutch was fairly difficult, especially as a newer trail rider.
How much does the YZ85 cost?
A brand new YZ85 costs $4,799 MSRP, but you can get a used one quite a bit cheaper. The value of a used one varies greatly, but it mainly depends on the condition and the model year.
An older or poor running YZ 85 may only be worth 800-1200 dollars, but a good and clean running may cost you $2000-3000.
YZ85 vs YZ125
The main difference is the size and seat height: the YZ125 is quite a bit bigger and taller due to the full-size frame and wheels. While the 125 has more power, it's not that much faster than the 85 because it weighs more.
It comes down to your preference and needs. If you need a smaller bike to be able to touch the ground, the 85 is the better choice. The 125 is a good choice to transition to the adult bikes before jumping up to a 250F that has more power.
Best mods
There are quite a few things you can do to modify your YZ85, but the best mods include:
Jetting
Getting suspension balanced and tuned for your weight and riding style
Gearing
Pipe & silencer
Big bore kit
Porting
Head mods
YZ85 big bore kit
A big bore kit is a good way to add considerably more power for a reasonable price. Depending on how the cylinder and exhaust are tuned, you can increase horsepower and torque throughout the RPM.
Reliability is just about as good as stock because you don't need to rev it as high. As long as you get it jetted properly and maintain it, it will last about as many hours as a stock top-end.
Learn how to trail ride with confidence
If you're new to dirt biking or you're just not progressing quickly, I want to help you out with some exclusive training. I put together a FREE workshop that shows you how to become a better rider faster, as well as some practical tips to give you more control in just a few days! Click here to get instant access to this workshop!