Looking for an 80cc dirt bike that's going to be reliable? Whether it's for your kid or you, I'm going to cover all of the best quality 80 cc models from the top dirt bike brands. This will help you if your kid is new to dirt biking.
What is an 80cc dirt bike?
It's a dirt bike with an engine size of 80cc. The "CC" simply means Cubic Centimeters, which is the cubic volume that the engine is with the bore and stroke of the piston.
80cc is a kids sized dirt bike, but there are a few different types of these off-road bikes.
How fast does an 80cc dirt bike go?
It depends on which type of 80cc dirt bike you're considering, not to mention the gearing.
With that said, an 80cc 2 stroke mx bike, such as the CR80 can go about 60mph with stock gearing. That's why it's not a good dirt bike if you're a beginner.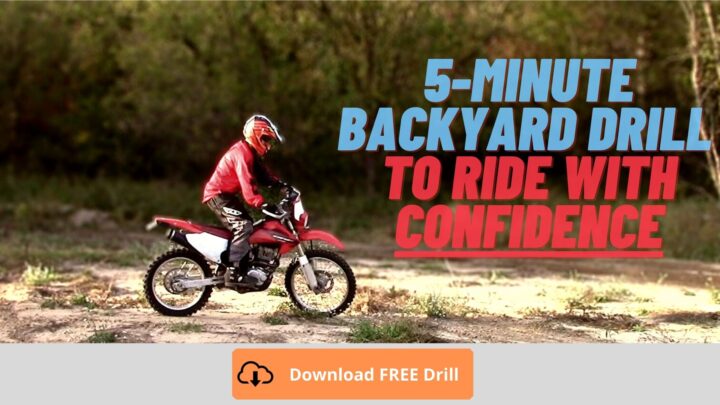 On the flip side, an XR80 (CRF80) has a top speed of about 35mph.
Is an 80cc dirt bike good for a 10 year old?
Is your 10 year old son or daughter a beginner? If this is their first dirt bike, then you should not get them an 80cc 2 stroke race bike. However, an 80cc 4 stroke trail bike is a great dirt bike to learn on if it fits them.
How can you tell if a dirt bike is the right size for your kid? They can touch the ground with their foot without being too cramped on the bike.
Who makes an 80cc dirt bike?
There aren't any good quality dirt bike brands that make an 80cc dirt bike anymore. You can go to Amazon for a cheap one that's made with lesser quality materials and engineering, but I don't recommend it if you want a reliable dirt bike.
Here are the best used 80cc dirt bikes:
Honda
Honda hasn't made top many 80cc dirt bikes in the recent past, but these are the most popular:
The Honda CR80 is the 2 stroke mini class motocross bike. It's meant for racing, so don't get one if you're a beginner or your kid wants a "fast bike" to start out on.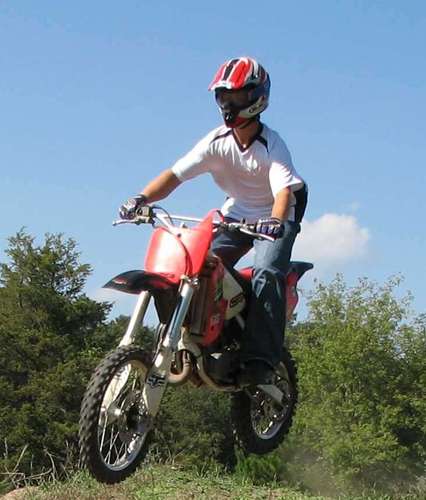 The CR80RB is the big wheel or expert model for older kids to race the supermini class. These models changed to the CR85R/CR85RB in 2003.
An XR80, on the other hand, is the perfect beginner bike for an 8-10 year old. It has a manual clutch like a full sized dirt bike, but it's very easy to ride.
The CRF80 is virtually the same thing as the XR 80 – a 4 stroke beginner trail bike. It just has updated plastics/cosmetics.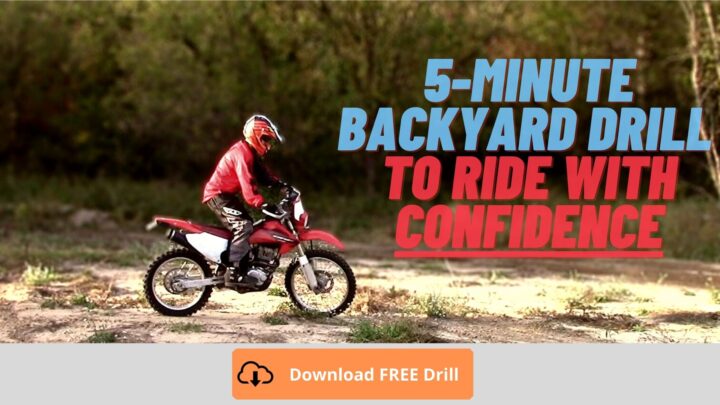 Yamaha
Yamaha has made several 80cc dirt bikes over the years, and these are the most common bikes:
YZ80
PW80
BW80 (Big Wheel)
DT80
The YZ80 is their 2 stroke mx bike for teens and preteens (10-12 year olds) that are going to race.
The PW80 is an air-cooled 2 stroke with oil injection. It's a beginner bike like the PW50, just a little bigger. It's very forgiving with smooth power and a low seat height.
The BW80 hasn't been made for a while, but it literally has big wheels and tires. It's a fun dirt bike to learn on.
The DT80 is even older
Kawasaki
The 2 main 80cc dirt bikes from Kawasaki are 2 stroke:
The KX80 is their mx bike that transitioned to the KX85 in 2003.
The KDX80 was their attempt at a 2 stroke beginner bike for kids back in the 1980s.
Suzuki
Suzuki, similar to Kawasaki, only had a couple of 80cc dirt bikes. These were both 2 stroke as well:
The RM80 is the kids motocross bike that changed to the RM85 in 2003.
The DS80 was their beginner bike that lasted for almost 20 years until 1999.
KTM?
KTM has not made an 80cc dirt bike. However, they now make an 85cc MX bike – the 85 SX.
Where can you buy these older used 80cc dirt bikes?
Craigslist is my first choice. Otherwise FB marketplace is the newest best option. I just don't like the search function of it.
What's a good price?
There's no set price for an average used 80cc dirt bike. It really depends on which model you're looking at, as well as your local used market and the condition of the bike that determines the estimated value.
With that said, you can expect to spend around 700-1500 for a beginner model 80cc trail bike.
A used 80 cc 2 stroke mx bike will cost 800-1800.
Kids riding gear
It's important to not only start on the right bike, but your kid needs proper riding gear. Yes, it may be expensive if you've never bought it before, but it's a lot cheaper than potential hospital bills.
A proper fitting helmet and boots should be first on your list. Then a chest protector, gloves, and goggles, as well as knee and elbow guards.
After that, learning proper riding technique is the third and final step to becoming a safer and better dirt bike rider.
Learn to ride with confidence
If you or ride kid haven't gotten properly trained on how to safely ride a dirt bike, then I want to help you out. It's easy to get out of control without proper riding technique. If safety is important to you or your son or daughter, then click here to get started the right way.