Interested in getting into trail riding but not sure what size dirt bike is best for you? I've been riding on all kinds of dirt biking trails for 20+ years and have tried all kinds of different bikes.
I'd like to help you make the best decision with your hard earned money so that you stay safe and become a better trail rider faster. Keep reading to learn how!
Seat height or engine size?
When talking about dirt bike size, you need to clarify whether it's the physical size or seat height of the bike, or simply engine size (displacement).
The size of a dirt bike or seat height is important when you're just starting out. Being able to touch the ground will boost your confidence, so you don't want a bike that's too tall.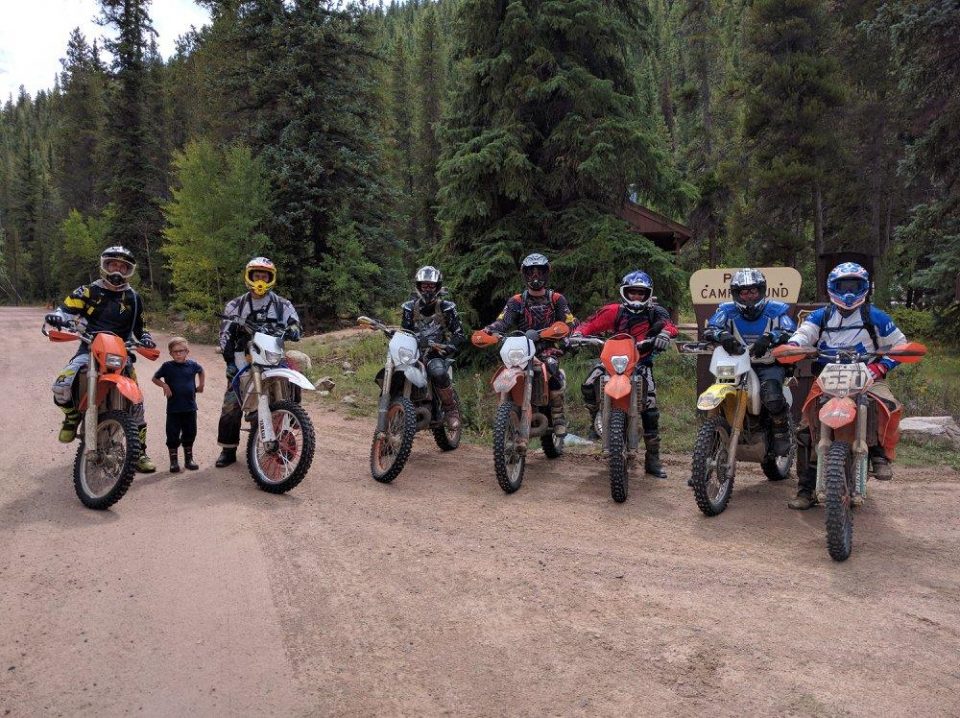 On the other hand, you definitely don't want too much power to start out, which is what I see all too often, unfortunately. That's why it's best to do a little research on the best bikes for beginners, which is exactly why you're reading this article. Nice job!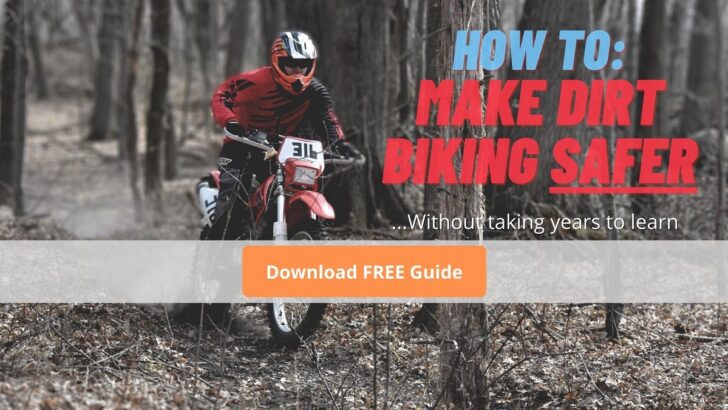 What's the best dirt bike for trail riding?
Are you new to dirt biking or needing to update for more performance? The answer to the best dirt bike for trail riding greatly depends on you, your riding skill, and what type of trails you'll be riding.
If you're a beginner, please start on a simple air-cooled trail bike. They're low performance for a reason. It will be easiest to ride and practice your off-road skills and technique.
In the end, the best dirt bike for trail riding is the one that's most comfortable and fun for you to ride.
Best 4 stroke dirt bike for trail riding
The less experience you have, the smaller dirt bike you should lean towards getting. These are some of the best 4 stroke dirt bikes for trail riding:
Kawasaki KLX140
Honda CRF250F
KTM 450XCF
Best 2 stroke dirt bike for trail riding
There aren't many good 2 strokes that are good for true beginners. With that said, there's quite a few 2 stroke dirt bikes that are great for trail riding nowadays. A variety of them are:
Beta 200RR
KTM 250XCW
Husqvarna TE300
Beta 300 XTrainer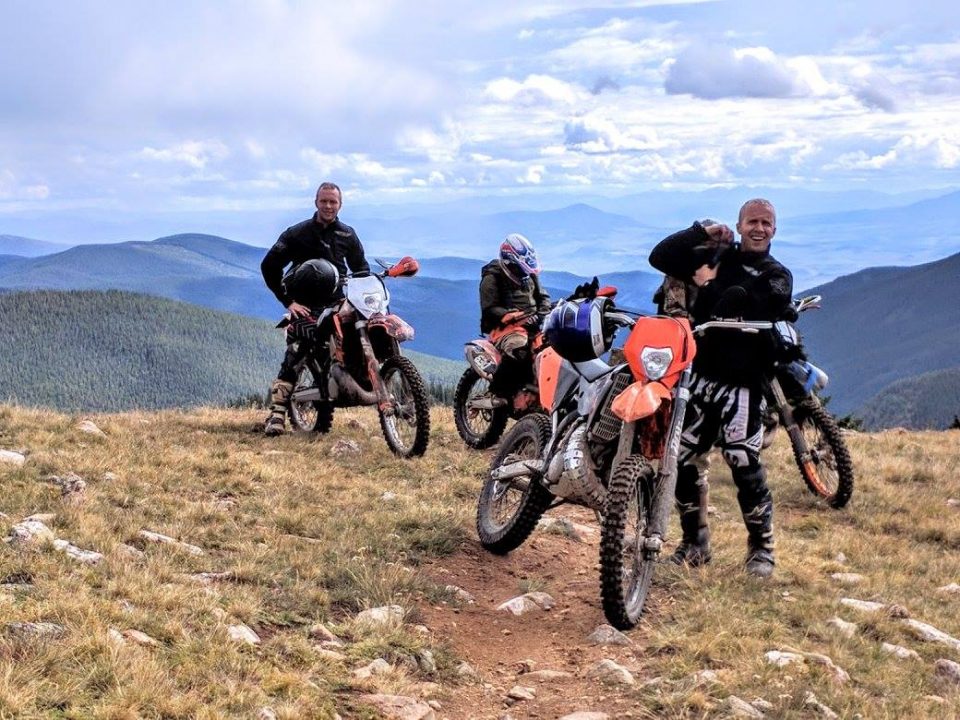 Are 450 dirt bikes good for trail riding?
Do you actually need mega torque and horsepower to get up massive, sandy hills on your trail rides? If not, then you don't need a 450.
A 450 is usually not good for single track trail riding because it's more power than you need, and it's heavier feeling will wear you out quicker. Once you get worn out, it's harder to control all that power, which will get you into trouble quickly.
How do you pick the right size dirt bike?
I'm guessing that you're new to dirt biking, so I'm going to cover different size beginners bikes that will fit you.
Are you a shorter adult or teen under 5'0″ tall? You should start on a 125cc 4 stroke trail bike. This would include:
Are you between 5'0″-5'6″? These are good bikes to start trail riding on: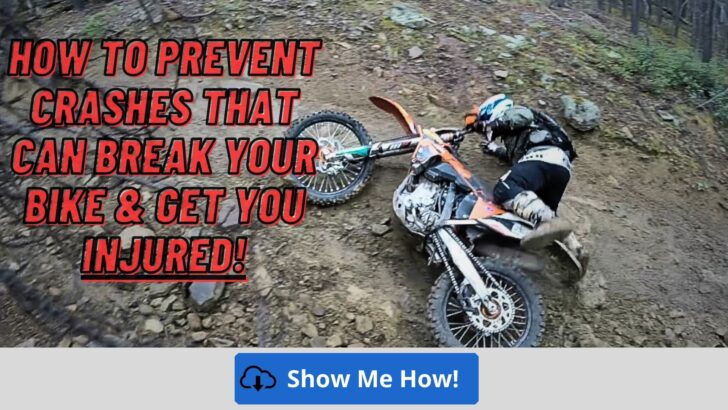 How tall should you be to ride a 250cc dirt bike?
It's not just height, but experience that should be considered when riding a 250. It also depends on which type of 250 dirt bike.
You do not want to start out on a 250F MX bike because they are not only tall, but they have a lot of power that is hard to control.
A 250 trail bike is good if you're at least 5'5″, and these are the bikes included:
What's better – 2 stroke or 4 stroke?
What are your preferences? Do you want a lightweight bike with snappy power, or a dirt bike that's more predictable to ride but is slightly heavier?
It really depends on which type of 2 stroke or 4 stroke as well. Whether it's a trail bike, enduro bike, or motocross bike, they're all going to have their own advantages and disadvantages.
Best used dirt bike for trail riding
Just looking for an inexpensive used dirt bike that's reliable?
These are the best used dirt bikes for trail riding if you're:
Honda XR100
Yamaha TTR125
Honda XR200
Yamaha TTR230
Honda XR250
Best trail dirt bike for beginners
Have a bigger budget and want the best first dirt bike? These are great for trail riding:
Honda CRF125F
Honda CRF250F
Kawasaki KLX300R
What next after choosing the right first bike?
I always urge new riders to choose a proper beginner bike to start out on to build your confidence. That's the best first step to get into dirt biking.
The best second step is to get proper training on how to ride. This includes body positioning and rider technique. Interested in learning how to become a better rider faster?