Trying to figure out what the best trail motorcycle is for you? Is it a 2 stroke or 4 stroke, 250 or 450? I want to go into more depth so that you can understand which dirt bike is best for you to go dirt biking so that you don't buy the wrong bike with your hard-earned money.
What Is A Trail motorcycle?
I just want to quickly cover what a trail dirt bike is so that we are on the same page and I can properly communicate to you.
There are several different kinds of dirt bikes that are built for different kinds of off-road riding. A trail dirt bike is designed specifically for riding on single-track motorcycle trails. The suspension, chassis, and power are all tuned to make you more comfortable on a trail.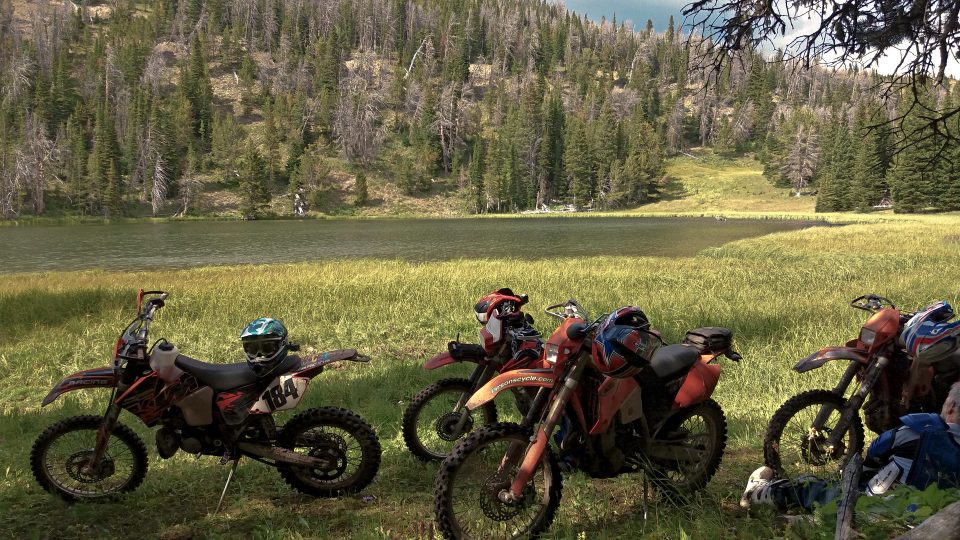 This is because a motocross bike will be harder to ride on trails because of the stiff suspension, an abrupt power curve, and lacks comfort options (lights, kickstand, wide ratio transmission, etc).
What size dirt bike is best for trail riding?
The size of the bike really depends on your height and skill level. The taller you are or the faster you are, the taller the seat height can be. A taller bike isn't automatically better in the woods, but taller dirt bikes generally have better suspension.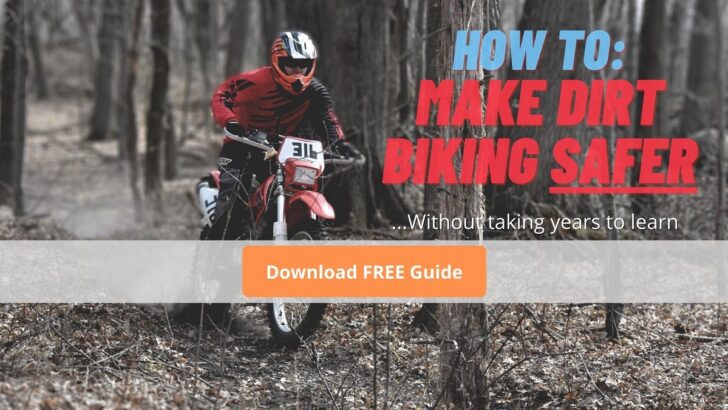 2 Stroke vs 4 Stroke Trail Bike
Not sure whether you want a 2 stroke or a 4 stroke trail dirt bike? Don't worry, I'll show you the top ones for each type, and then go into more detail to cover which dirt bike for each kind of riding.
Why choose a 2 stroke for trail riding?
2 stroke dirt bikes are definitely not gone, and there are more beginner-friendly bikes available these days. However, most 2 stroke trail bikes are enduro-style bikes. This means they have more aggressive power and stiffer suspension so that you can ride faster.
2 strokes are better if you:
Like the smell of pre-mix
Want a simple engine
Prefer more power for the same engine same
Don't like the heavy feeling of a 4 stroke
Depending on what you want in a trail bike, these 2 stroke dirt bikes are the best bikes for it:
KTM 150XCW
Beta 200RR
Yamaha YZ250X
KTM 250XCW TPI
Husqvarna TE300
Why choose a 4 stroke for trail riding?
There are a lot of different 4 stroke dirt bikes for trail riding in the woods. You can buy a KLX140, which is perfect for learning how to ride on, or there's a CRF250RX, which is a high performance enduro trail bike if you're an aggressive rider.
This is my list for the best 4 stroke trail dirt bikes:
Honda CRF250RX
Yamaha YZ250FX
KTM 250XCF
KTM 500 EXC
What's The Best Trail Bike For Beginners?
My favorite trail bike for a beginner is either the Honda CRF250F or Kawasaki KLX140L.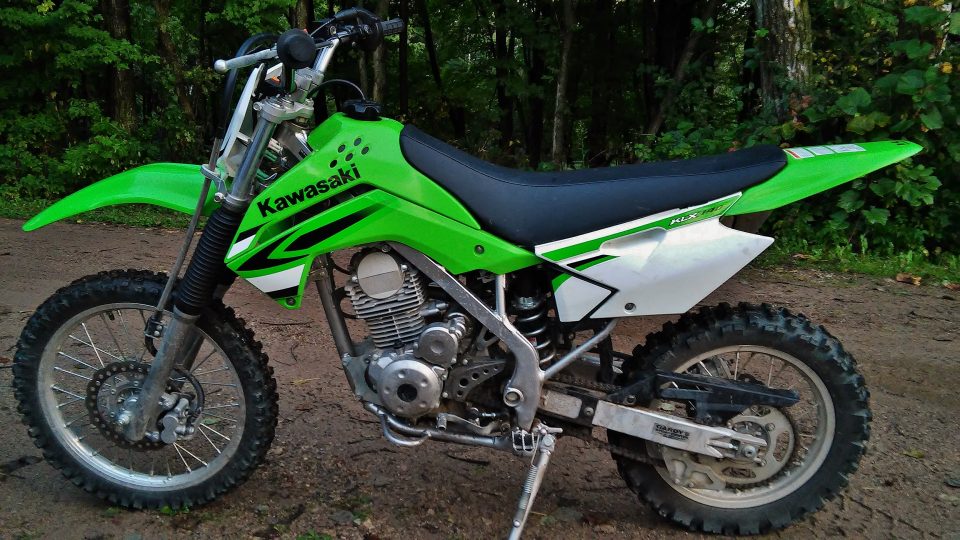 They both have an electric start and have smooth and predictable power. This is great for learning how to ride a dirt bike on because it builds your confidence when you practice proper techniques without scaring you from too much power and crashing.
The CRF250F gets rid of a fussy carburetor with EFI, so you get easy starting and no dealing with jets. It also has a low seat height of 34.8", which is about 3-4" lower than a typical full size dirt bike, to quickly build your confidence.
Other reasons why the Honda CRF250F is a great trail bike: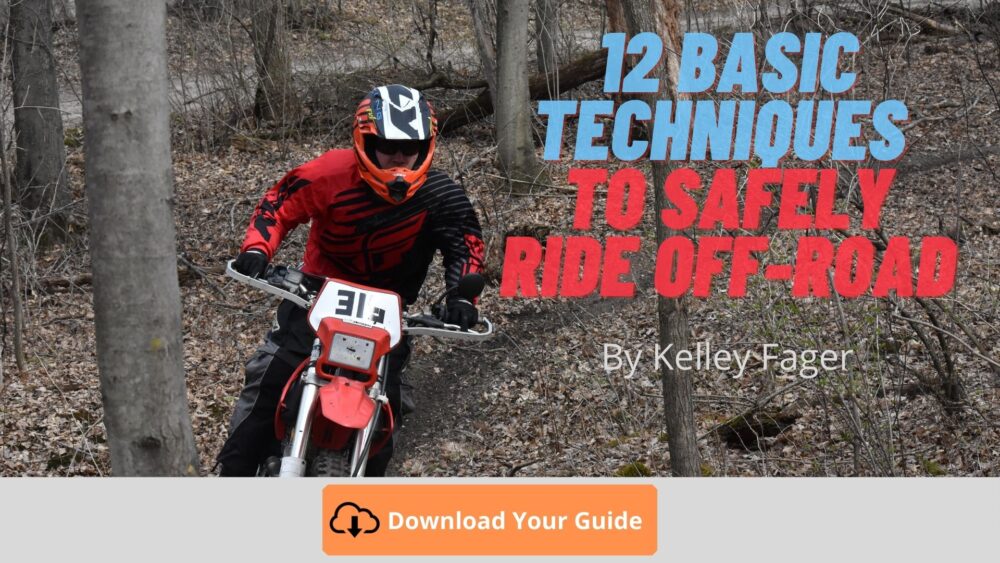 Smooth power-curve with good torque
Low seat height; Low center of gravity
Very reliable
Plenty of mods will be available
Shorter wheelbase; makes turning easier
The Kawasaki KLX230R and Yamaha TTR230 are right up there with the 230cc beginner trail bikes. The KLX230 is new and has EFI, and the TTR230 has been around for many years, but it's still carbureted. It comes down to how much you want to spend on a new or used dirt bike.
Best Trail Bike For Kids
Starting your son or daughter off on the right dirt bike is important for many reasons. If the bike is too big or powerful, they'll either crash and get hurt, or they'll be too scared to ride again. Both are very unfortunate, but also more common than you'd think.
So, depending on their size, here are the best trail dirt bikes for kids to start riding on:
Not sure which bike will fit him or her? This article goes into more depth on the topic to help you choose the most appropriate dirt bike for your child.
What's The Best 250 Trail Bike?
There's a ton of choices for 250 trail bikes. Want a 2 stroke or 4 stroke? Are you a beginner or expert level rider?
250 4-stroke?
Want a Honda? They have the CRF250F for beginner trail riders, the CRF250X for intermediate and experienced trail riders, and the CRF250RX for enduro riders that need a race bike to ride technical terrain in the woods.
How about a Yamaha? The WR250F is for intermediate level trail riding, while the YZ250FX is their hardcore enduro trail bike.
250 2 Stroke?
The KTM 250XCW is at the top for 250 Enduro trail bikes. Yamaha's YZ250X enduro bike is comparable, but there's a few minor options it lacks.
The KTM has electric start, lights, fuel injection (2018+), and a wide ratio 6-speed transmission. All of which do not come on the Yamaha 250 enduro bike.
Best 250 Enduro Bike
It's hard to go wrong with any new model 250 enduro bike because they're all so good these days. The YZ250FX is a good choice for a 4 stroke because it's been around the longest in its class, it has good bottom end torque, and it's typical Yamaha reliability.
For a 2 stroke, the KTM 250 XC is hard to beat because it just keeps getting better.
With that said, the Yamaha YZ250X is better if you want a cheaper enduro bike with less options.
How to become confident on the trails
Choosing the right dirt bike is just the starting point. The next step is to learn how to properly ride it. A lot of new riders teach themselves, but this can cause you to ride without complete control or confidence.
There's a lot of techniques to learn, and you must know and understand how to use your body efficiently. Want to ride with more control and confidence? Click here to get started now.