Honda CRF50 Review: Is It The Right Kids Bike For You?
Looking to get a Honda CRF50? It's Honda's smallest kids dirt bike, but they're not the only ones that ride them.
I've owned a Honda 50, so I'd like to share the practical info you need to figure out if it's the best dirt bike for you or your kid.
What is the Honda CRF50?
It's a 50cc air-cooled 4 stroke trail bike designed for little kids beginning their dirt biking journey.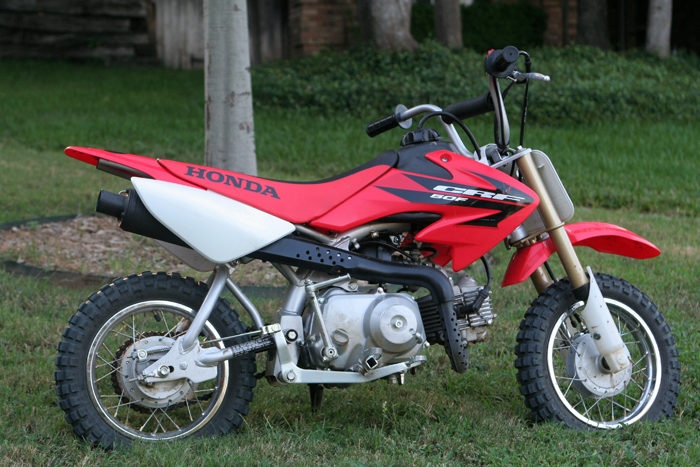 While it's targeted at little kids, many of us adults like to steal this bike while they're not watching and ride them as pit bikes…
Do they still make the CRF50?
Yes, Honda still makes the CRF50. It first came out in 2003, but it's the same thing as the previous model XR50. Honda just renamed it as they phased out the "XR" model lineup for the new "CRF" model names.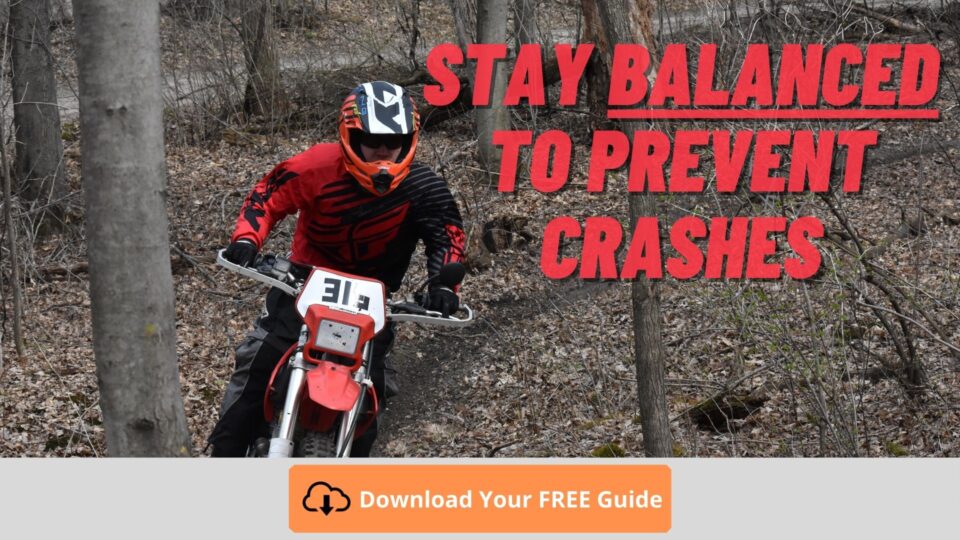 How much does it cost?
The new model has an MSRP of $1599 (plus any destination/dealer fees and taxes), but a used one can be had for 500-1400, depending on your local market and what condition the bike is in.
What age range is a CRF50 for?
The honda 50cc has always been a perfect first dirt bike for little kids (which is what I started on back in 2000. If your son or daughter can ride a bicycle, then they're able to ride this dirt bike. Depending on the size of your child, the CRF50 is good for ages 3-8 years old.
Training wheels can be put on if they can't balance with their feet, but I don't recommend training wheels because they don't get the real dirt bike experience – you might as well put them on a 4 wheeler, but that's all I will say about that.
Weight limit
The CRF50 is widely used as a pit bike, whether it's for racing or just tooling around the pits. The weight limit is technically supposed to be for kids under 80lbs or so, but it will still hold you if you're 200lbs. Once you start riding aggressively or jumping it, however, the suspension will easily bottom out and you'll start breaking parts.
CRF50 Specs/Dimensions
| | |
| --- | --- |
| Engine | 49cc air-cooled 4 stroke |
| Transmission | 3-speed semi-automatic |
| Seat Height | 21.6″ |
| Weight (wet) | 111lbs |
| Top Speed | 30mph |
CRF50 vs PW50
When considering a first dirt bike for your little guy or girl, the PW50 is the most common comparison to the CRF50. So which one is better?
It mainly depends on the size of your kid. The PW50 has a seat height of 18.7″ and the CRF50 is 21.6″, so 3″ is a pretty big difference. The yanatis also about 20lbs lighter.
The PW50 is also a 2 stroke, so you just have to remember to keep the oil tank filled (no premixing required). It has a single-speed transmission with a shaft drive, so it's super simple and reliable.
The CRF 50 is a little more durable and has plenty of aftermarket accessories available.
But if the CRF50 is too big, then the PW50 is the better to start on.
Racing
Can the CRF50 be raced? Yes, if your kid wants to race the 50cc class as a beginner, this is a good bike to start on. It won't handle much for jumps and obstacles, but it will train your son or daughter how to properly balance, control the throttle and brakes, as well other riding techniques before they move to a faster dirt bike.
Mods
There's countless mods available for the CRF50, including: carburetor, exhaust, suspension, and engine upgrades.
For a complete list of the best CRF50F mods click here.