Looking to buy a Honda dirt bike for your kid? You can look at Honda's website for the list, but this guide will go into more depth on each kids trail bike model.
You don't want to spend that hard-earned cash on the wrong bike or one that's too big! Starting on the right bike is the first step to riding a dirt bike safely and building confidence.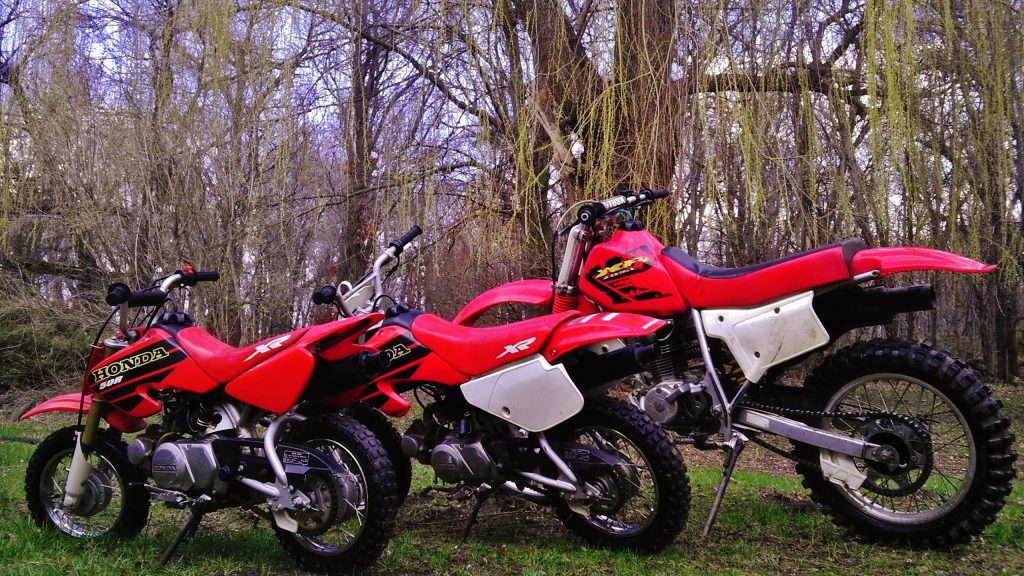 So, without further ado…
The new lineup for kids dirt bikes available from Honda:
CRF50F
CRF110F
CRF125F
CRF125FB
CRF150R
CRF150RB
CRF250F
CRF50F
The Honda CRF50 has been the number 1 first kids dirt bike for decades. It came from the XR50 and Z50, but is essentially the same dirt bike.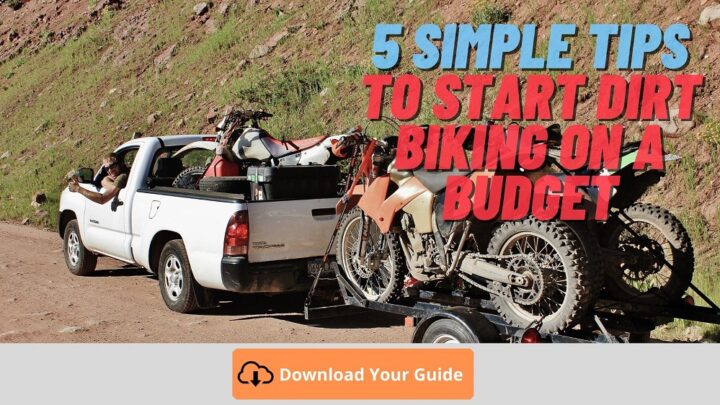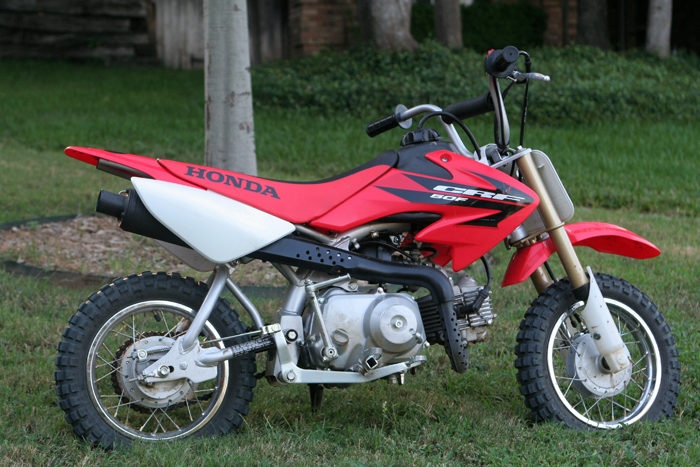 Kids as young as 3 years old start out dirt biking on this 50cc 4 stroke. Training wheels are a common mod.
The CRF50 is best for 3-7 year olds, based on the size of your child. However, it's often a pit bike for adults after some mods.
Compared to the PW50, it's slightly bigger and a little more durable. Plus, you don't have to worry about filling an oil tank with 2 stroke oil.
CRF110F
Honda entered the 110 pit bike market in 2013 with their electric start CRF110F. It replaced the longtime CRF70F.
It's a great transition from a smaller trail bike or if you don't want your kid on a dirt bike with a clutch yet. It's also a great pit bike in the 110 class and can be highly modified.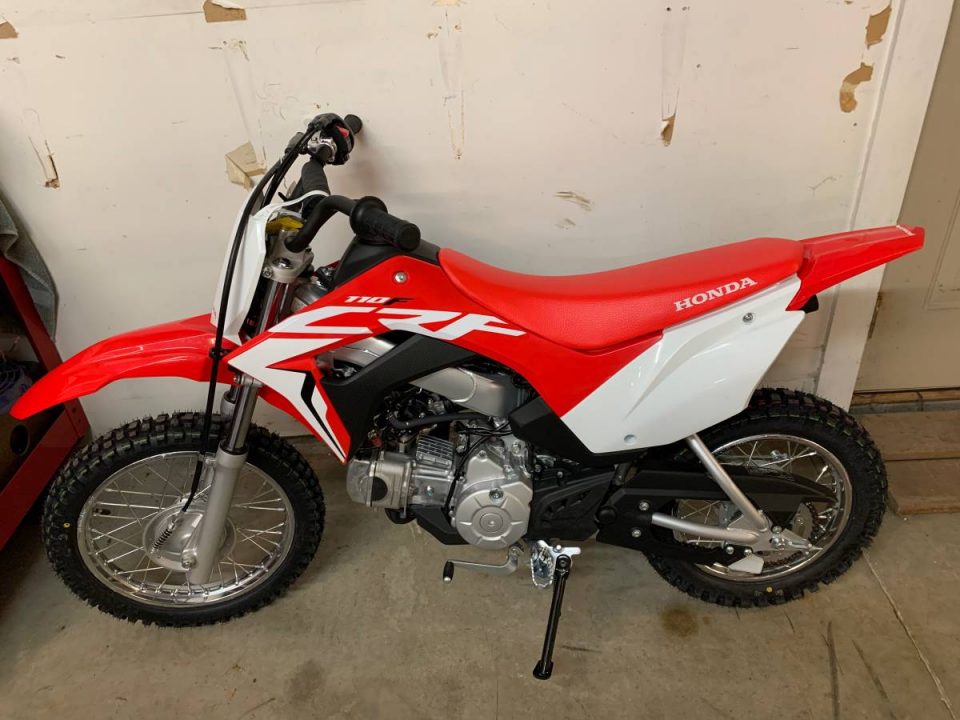 The CRF110 is sized for an 8-11 year old kid, depending on how tall he or she is.
It's had an electric start for all years, and came out with fuel injection in 2019.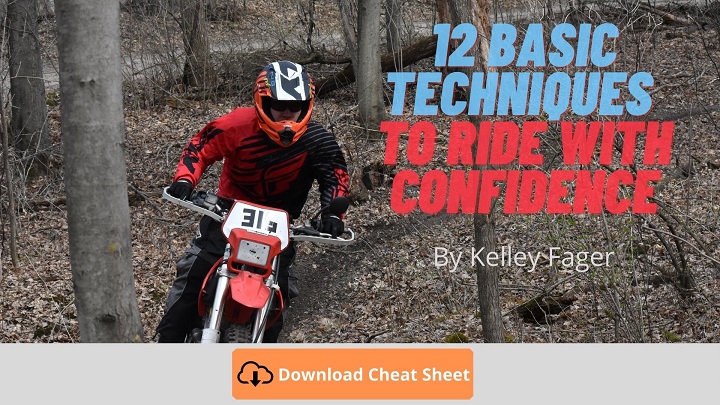 CRF125F
The CRF125F is the next step up and comes from the older CRF100F (XR100). It's a great entry-level manual dirt bike for kids as young as 10 years old to a teenager, depending on their height. It's a rival of the TTR125 and is better in almost every way except for price.
Seat height is 29.1 inches, which is about 3" taller than the CRF110F.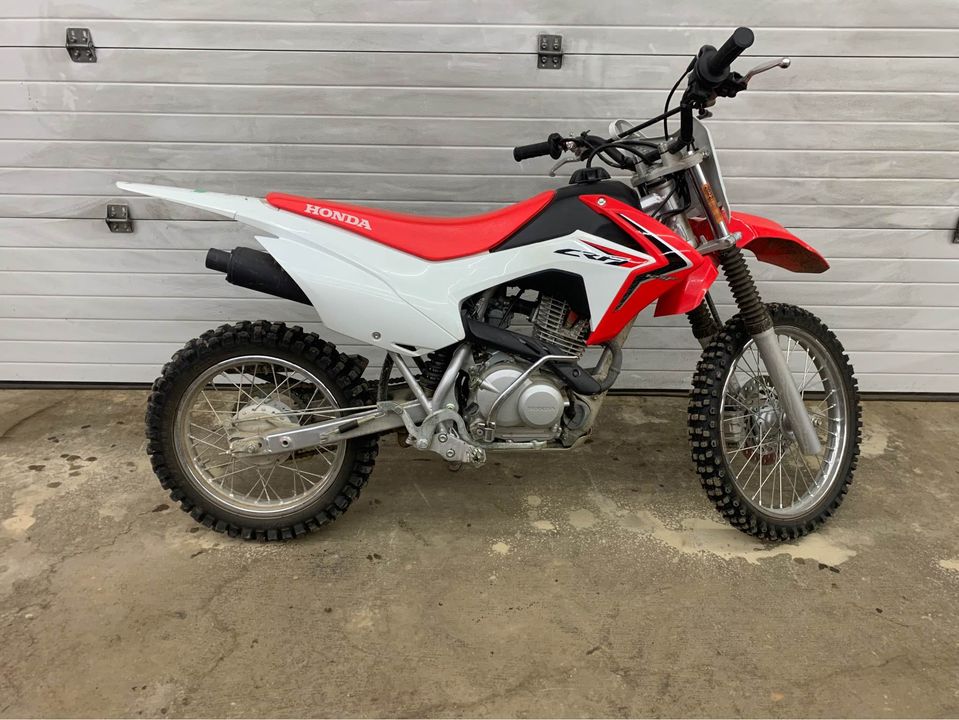 Honda went to EFI in 2019 for the CRF125 as well, so no carb or jetting to deal with.
This is the smallest Honda dirt bike for kids that comes with a clutch.
So if you want your son or daughter learning how to ride with a clutch, this is a good, reliable bike to put them on.
CRF125FB
The CRF125FB (B = Big Wheel) is basically the same dirt bike as the standard CRF125F aside from the larger wheels.
Why put bigger wheels on the same dirt bike, you may ask?
Maybe your kid outgrew the small wheel CRF125 but you don't want them on a larger, more powerful bike yet. Or you just think they'll fit better on this to start out based on the 30.9" seat height and his or her inseam length.
CRF250F
As of now, Honda steps all the way up from a 125cc 4 stroke to a 250cc 4 stroke for off-road trail bikes.
The CRF250F is a great bike not only for adults, but teens that are ready for a full-size dirt bike.
The seat height is a few inches shorter than a typical mx or enduro bike, making it easier to ride and build confidence.
The EFI air-cooled engine is super smooth and predictable, also making it easy to ride for a beginning teenaged rider.
Motocross Bikes For Kids From Honda
Honda still has two motocross bike models for kids, but they're one in the same. They used to have a CR85, but Honda stopped making that in 2007.
CRF150R
The CRF150R is a 4 stroke mx bike that is run in the Supermini class at a motocross race. It races against 112cc 2 stroke mx bikes.
The 150R is a high-strung race bike that is not friendly for a kid just starting out. The power is very snappy compared to the above trail bikes, and it's much easier to stall, as well as start. It can be modded to make it easier to ride, but it will take some cash and time.
CRF150RB
The CRF150RB is the same thing as the CRF150R but with bigger wheels (19/17").
Many adults and even females use the 150RB for trail riding because it has good power, is fairly reliable, and has good suspension after some tuning.
There's some mods to make it a kick-butt bike for woods riding because it's so light and nimble.
Can't Afford A New Dirt Bike?
Not everyone can afford a brand new dirt bike. Starting your kid out on a used bike may be the best choice in the long run.
Why?
They're going to tip over and make that shiny bike dirty and scratched up. He or she may also be ready to upgrade to the next bike sooner than you think.
Yep, that means another dirt bike could be in your near future!
With that said, here's a list of the used Honda dirt bikes you can find for your son or daughter:
Is your kid learning to ride using the clutch?
Awesome, but it may be difficult at first, and if you don't ride yourself then you may be nervous about your son or daughters safety. Choosing one of the beginner-friendly bikes that I mentioned is the right first step, but the next step is even more important.
It all starts with learning to ride with proper riding technique so that you stay in control of the bike, rather than the bike controlling you, and I want to help you or your kid out with some free training. Click here to get started with proper riding techniques that will make you a more controlled and safer rider.