Are mini bikes worth buying, or should you skip right to a real dirt bike? Whether you're looking for the best mini bike to start out on, or you're considering adding one to your garage, you're in the right place!
In this article, you'll learn what exactly a mini bike is, why you may or may not want one, what to expect when owning and riding one, and how to choose the right mini bike based on your specific needs.
What is a Mini Bike?
A typical mini bike is a simple motorized bike with a small engine and fat/wide tires. It's basically the cheapest form of a dirt bike/motorcycle because everything is low-performance and made with as few parts as possible.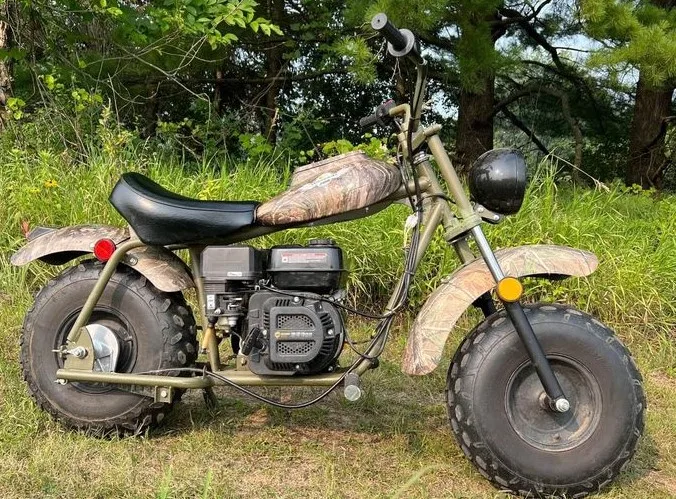 I will cover all of the popular models later in this article, but these are the top 3 mini bikes to choose from:
What's the point of a mini bike?
A Minibike isn't great at any type of riding, but they're fun to ride because they're cheap, easy to ride, and can go almost anywhere. Whether you're looking for something to play around with in your yard or teach your kids or friends to ride a motorcycle, a mini bike can be a useful "tool" to have around.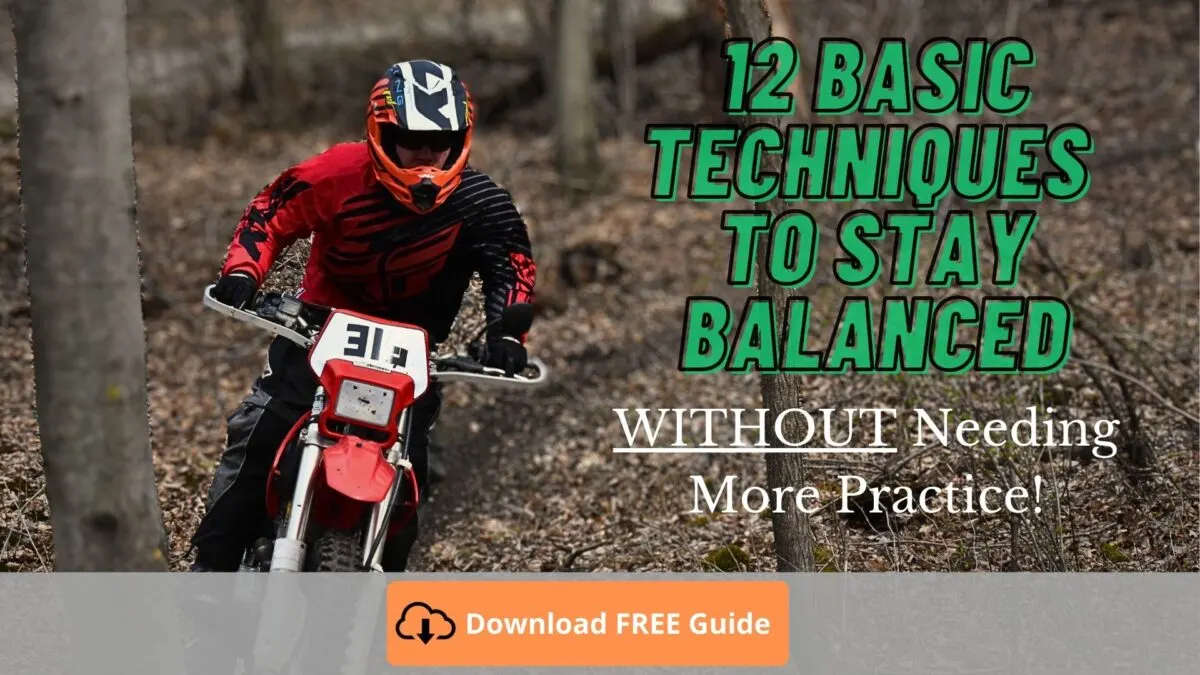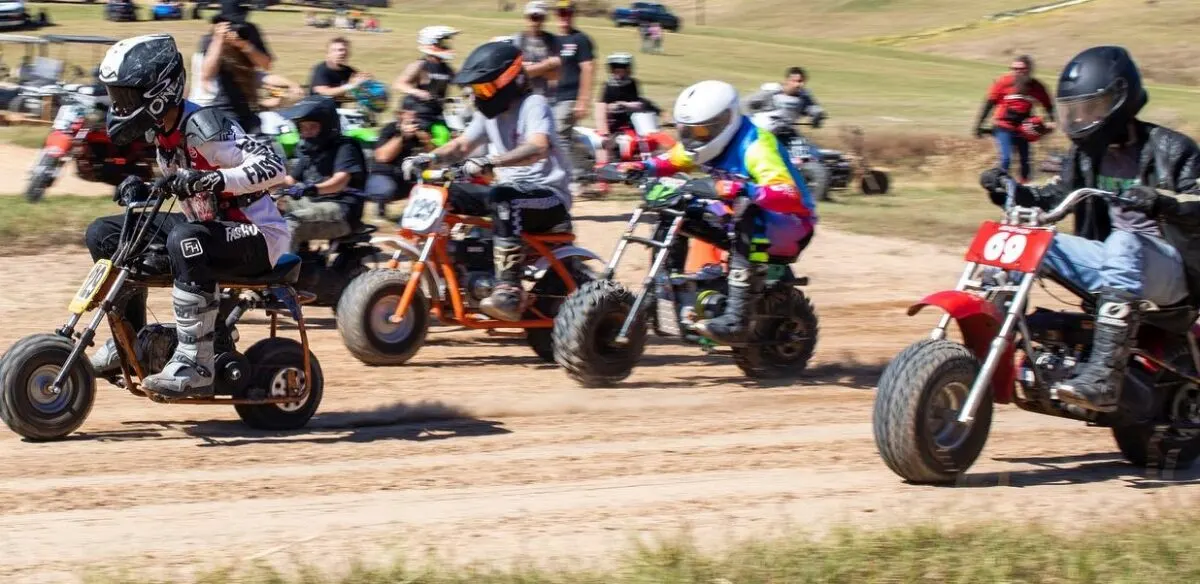 A good choice for your first dirt bike?
Maybe you're looking to buy your first dirt bike after years of wanting one but never pulled the trigger. A mini bike can be a good choice before buying a name-brand dirt bike for a few reasons.
A mini bike, such as the Xtremepower 99cc on Amazon, is typically cheaper than a dirt bike
They also have a low seat height and a simple 4-stroke engine (or 2-stroke) that is very reliable if you do simple maintenance.
Is a mini bike considered a dirt bike?
Technically, you could consider a 2-wheeled mini bike to be a type of dirt bike because it has most of the basic features – frame, engine, two off-road tires and wheels, seat, and handlebars with a twist throttle.
These are the 3 main variations of a mini bike:
Scooter – setup for riding on the road (tires, lights, etc.)
Trike – 3 wheels (2 rear), which is more of a playtoy
Dirt bike – setup for riding off-road (wide and/or knobby tires)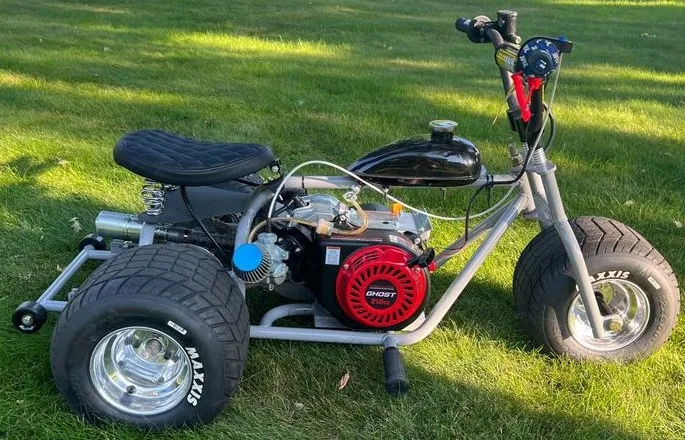 Mini bike vs pit bike – what's the difference?
The main difference is that a mini bike usually has fat/wide tires with a solid chassis (no suspension) and a pull-start 4-stroke engine, while a pit bike is a smaller version of a full-size dirt bike with suspension and multiple gears.
A pit bike will typically handle much better off-road, but a mini bike is slightly easier to balance on and ride if you're a beginner.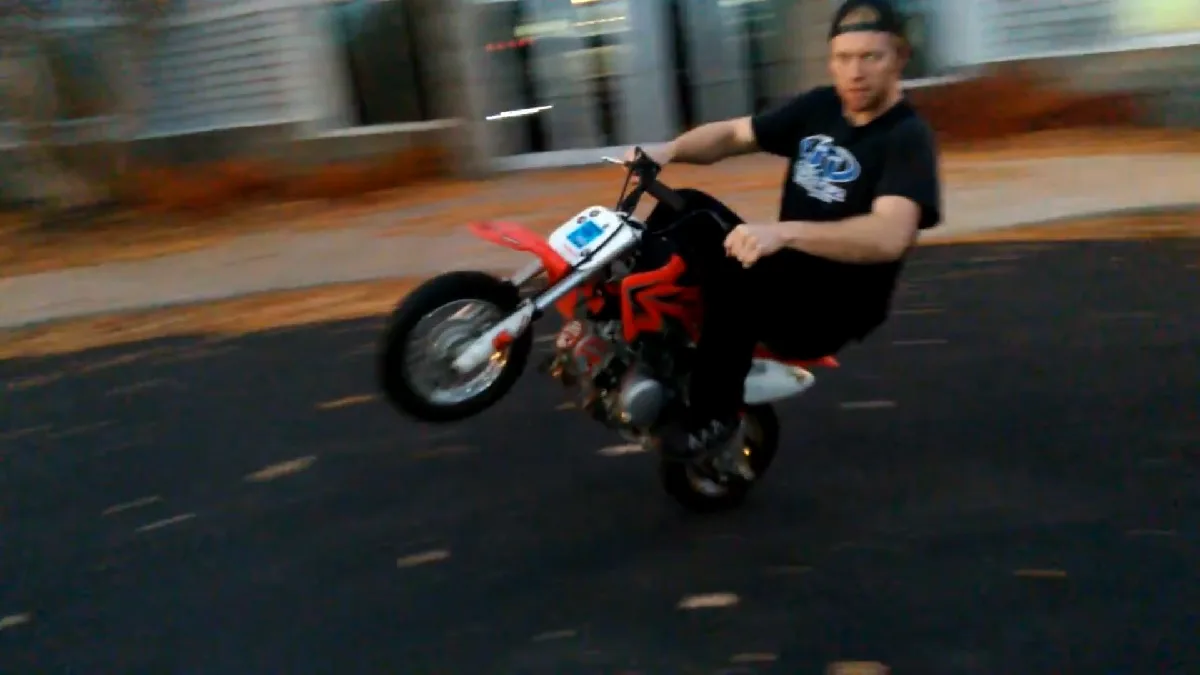 How to know if a mini bike is the right type of bike for you
A mini bike isn't the best bike for everyone, but it might be a good choice for you in certain situations. That's why I put together several reasons when and why you should get one.
You should buy a mini bike if you:
Have a tight budget ($500 or less)
Want something easy to ride (low seat height, no clutch/shifting)
Have a small yard to ride on
Don't care about handling/performance
Want to teach family/friends to ride a dirt bike/motorbike
Are mini bikes for adults?
Yes, most mini bikes can handle an average adult rider, but the durability mainly depends on how you ride it. For example, if you're trying to jump a mini bike or ride fast off-road with lots of bumps and obstacles, you're much more likely to bend and break it, such as the frame, axles, or wheels.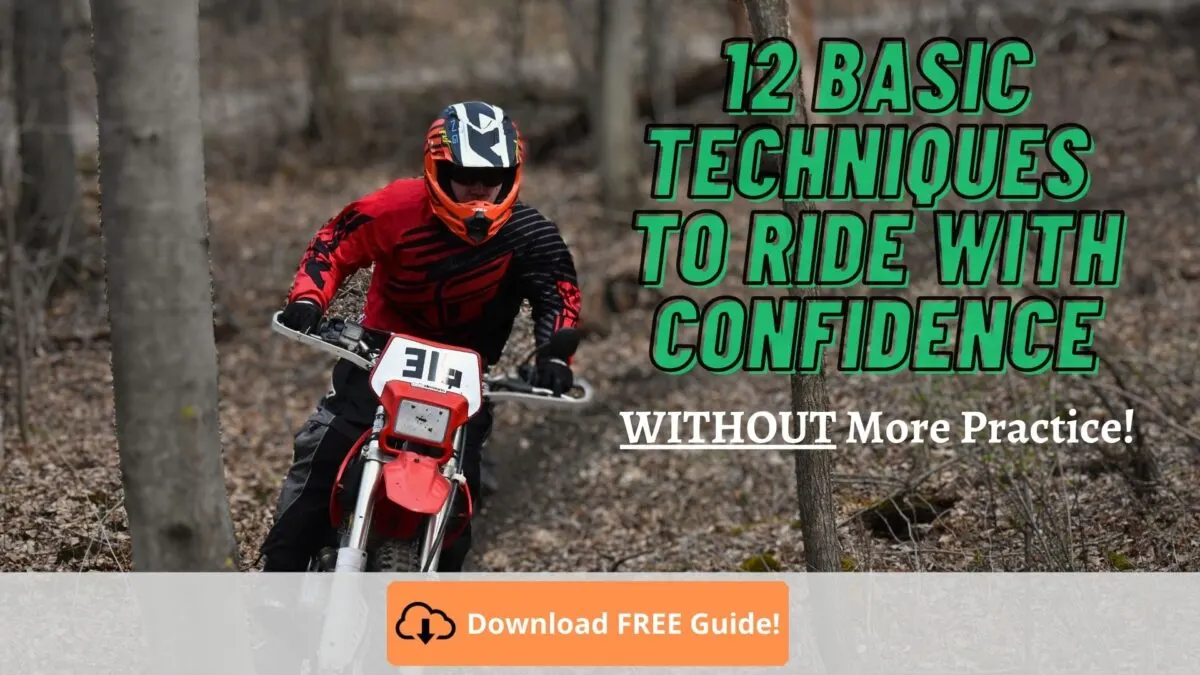 Mini bikes are made for riding on flat ground at slow to moderate speeds, so just keep that in mind when choosing what model motorbike you're buying.
How much does a mini bike cost?
There's a wide range of prices – most mini bikes are in the $300-$800 price range, depending on where you buy from and which model, but there are some that are $1200+.
For example, the HOVER HEART Mini Kid Dirt Bike (Amazon) is only $299, but a Burromax TT1000R is $1600 (Amazon).
How much weight can a mini bike carry?
That greatly depends on which mini bike you get, how it's made, and what it's rated for, but all of the best mini bikes can handle 200+ lbs if you're not riding aggressively.
The heavier you are and the faster you ride or jump, the more likely the mini-bike chassis will crack or bend. Always refer to the manufacturer's manual for the maximum weight limit for the bike you buy.
Do Mini bikes have suspension?
One of the reasons mini bikes were so popular is because of their simplicity, which usually meant a solid chassis with no suspension. However, modern mini bikes come with solid frames as well as front and/or rear suspension options.
For example, the Trail Master mb 200X (Amazon) has shocks on the front and rear to better absorb bumps for a more comfortable ride, while the Coleman CT200U has no suspension at all (besides the fat tires that absorb a little bit of the bumps).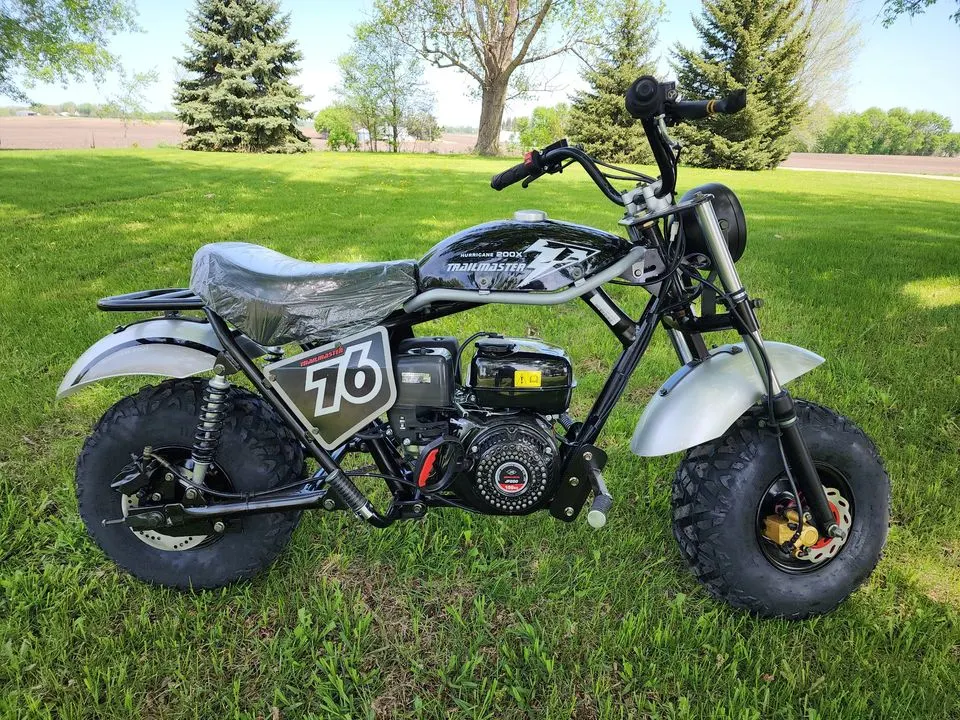 Are mini bikes reliable?
Depending on the model you get and how well you take care of it, a mini bike can be very reliable. However, many modern mini bike brands make lower quality motorbikes that don't last much more than a couple of years if you're riding it often – especially if you're abusing it.
What does "abusing a mini bike" mean? Just like all of the best dirt bike brands, if you're riding it past its capabilities, such as doing jumps, and not doing regular maintenance, your mini bike will not be as reliable as it could be.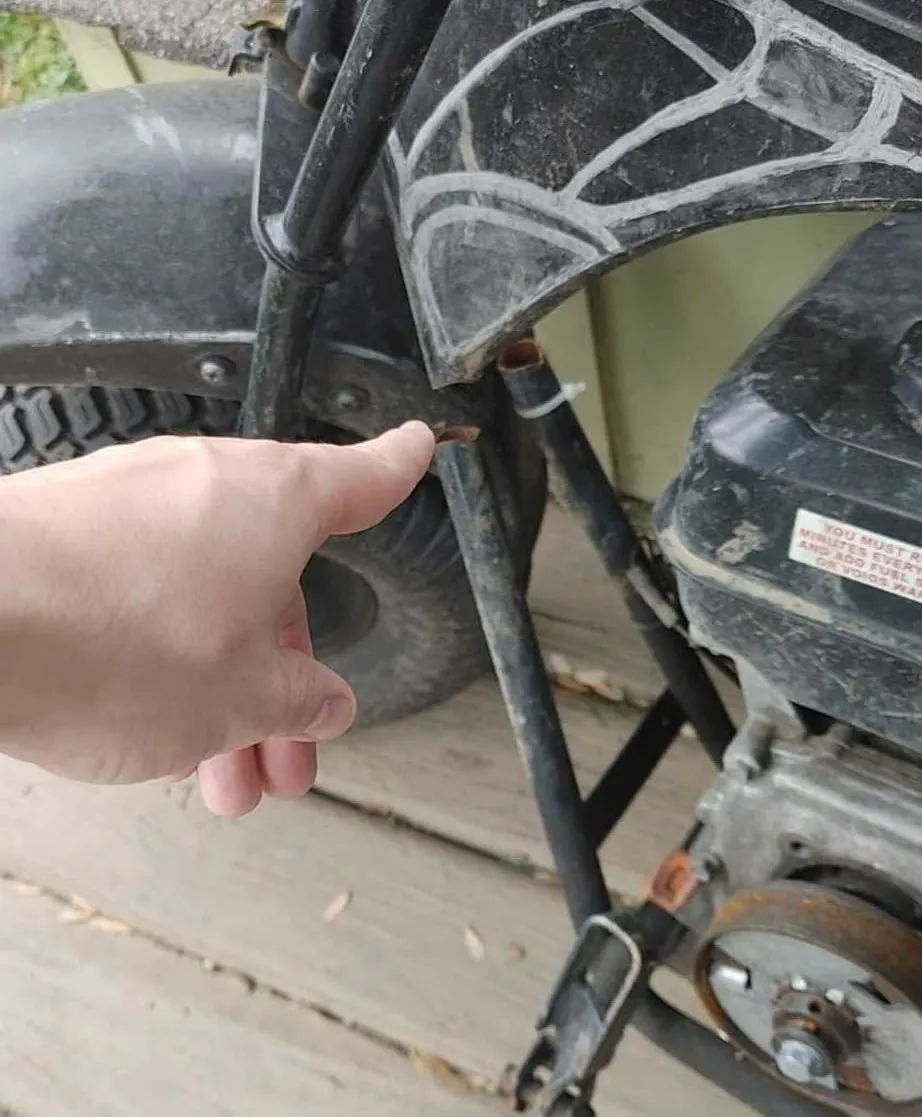 How to make your mini bike last longer
The most important tips for making your mini dirt bike last years instead of months are:
Ride within the maximum weight limits
Don't do any big jumps with it
Keep the oil at the proper level and change when necessary.
Minibike frame – how is it different?
One of the reasons a mini bike is generally more affordable and versatile is because the frame is simple and not made for performance. What I mean is, there usually isn't much R&D involved to make it lighter, better handling, and more ergonomically comfortable while riding.
Some mini bike frames also allow you to install different engines with the same or aftermarket engine mounts.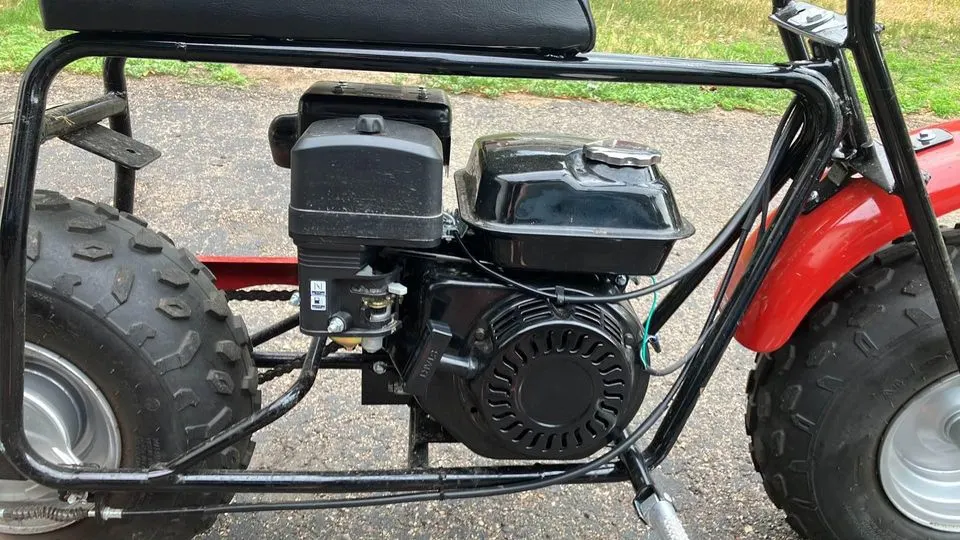 Mini bike kit
Maybe you enjoy the satisfaction of putting together your own custom size and built mini bike. Fortunately, there are kits that you can buy that range in size (and price), allowing you to put the engine you want in it (as long as it mounts properly).
For example, you can get a mini bike kit from gokartsusa.com that has 5, 6, 8, or 10-inch wheels, and then choose a 3HP or 6.5HP engine to go in it.
Mini bike street legal
Mini bikes are fun to ride around your yard and off-road, but what if you could legally ride them on the road? Unfortunately, most traditional minibikes are not street legal, but there are a handful of motorcycles that are similar to mini bikes that are legal for riding on the street.
Here are the best mini bike street legal motorcycles:
Are there electric mini bikes?
Yes, the most popular brand of electric mini bikes are Razor and Burromax. They range from 250W to 1600 watts of electric motor power.
You can expect them to take roughly 4-8 hours to fully charge, depending on the model you choose. The range (riding length) averages in the 10-20 mile range, but there are other factors, such as your weight and how aggressive you are with the throttle.
I'll cover the top electric mini bikes in one of the lists below.
What are the best mini bikes?
There are quite a few mini bikes to choose from based on your specific needs. For example, there are smaller sizes for kids, mini bikes with electric motors, adult size mini bikes, as well as street legal minibikes.
Brands – what is good today?
There are several different brands of mini bikes you can buy, but some have come and gone over the decades.
These are the top brands of mini bikes today:
Coleman
Trailmaster
Burromax
Massimo
Razor
Xtremepower
Taco (old)
Rupp (old)
For kids
A good mini bike for children is one that has a smaller engine and a lower seat height for a couple of reasons. With less power, it's easier to control, so you or your son or daughter (or grandkid) are less likely to give it too much throttle and get into an accident.
The lower seat height also makes it easier to touch the ground, so you're less likely to fall over when you come to a stop.
These are the best mini bikes for kids on Amazon:
For adults
Whether you're bigger or just want to ride harder, you're going to need an "adult friendly" mini bike so that it doesn't break and cause you to get injured. If you're past the weight limit on a minibike or are over-riding its capabilities, it's much more likely to break the frame, axles, or wheels and cause an accident.
These are the top mini bikes for adults because they're more durable and have more power:
Electric mini bikes
There are quite a few new electric mini bikes if you prefer electric or need a quieter motorcycle that doesn't have a gas engine. The main difference between each electric mini-bike is the motor power and the chassis size and capacity.
For example, a 250-watt electric mini bike typically has a top speed of under 15 MPH and can only handle a 100-pound rider. A 750-watt electric mini dirt bike can go 20+ MPH and handle a 100-150 lb rider.
These are the best electric mini bikes:
What gear do you ACTUALLY need for riding?
I care about your safety, but how do you buy all of the proper riding gear without spending hundreds or thousands of dollars? I put together a step-by-step guide on the essential riding gear for adults as well as for kids so that you know what to get and how much you should spend to stay safe based on your specific budget!