Wondering which one is better for your kid or grandkid? The CRF50 vs PW50 is the most common debate when trying to buy the first dirt bike for your little kid.
Buying a dirt bike for your kid can be one of the best feelings for both your child, as well as yourself. Choosing the right one can be a hard decision, but either bike can fit the bill.
There are a few major differences between the Honda CRF50F/XR50R (Same bike, just different body style), and the Yamaha PW50, so let's see what each of them has to offer so that you can pick the best 50cc dirt bike.
What age is the CRF50 for?
It really depends on the size of your kid, but it can range from age 3-7 years old. Any older than that and your son or daughter will probably be too big and cramped on it.
The CRF50 has a seat height of 21.6″, which is about 2.6″ taller than the PW50.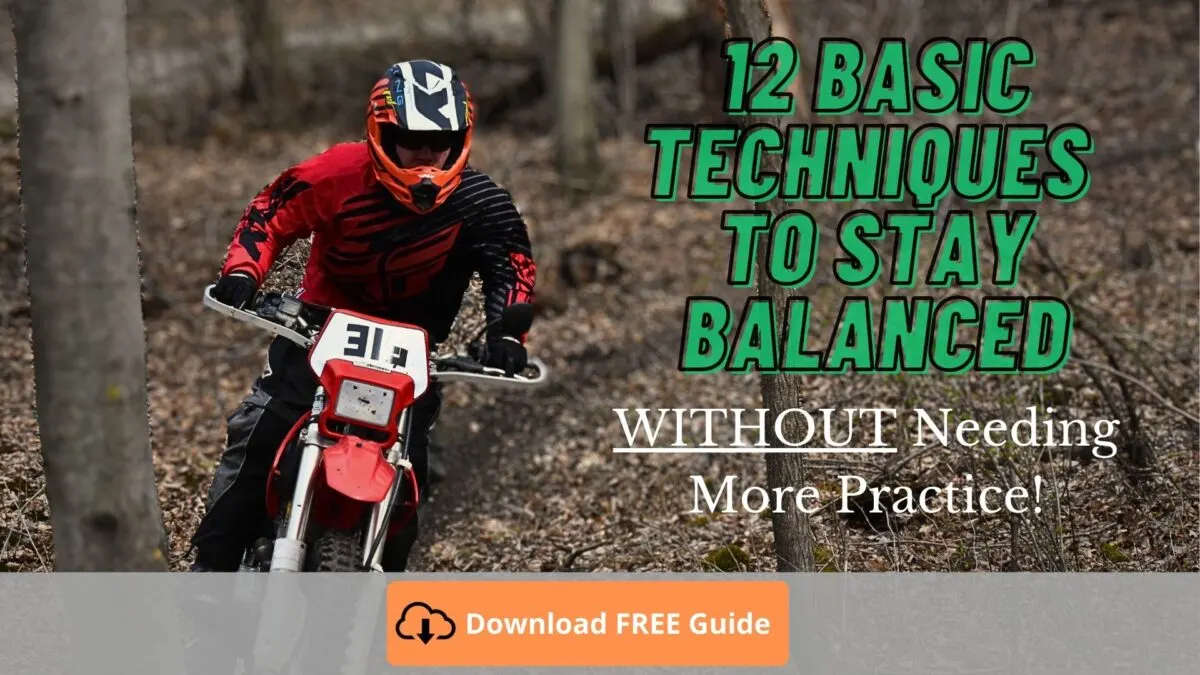 What age is the PW50 for?
It's best for 3-6 year old's due to it being slightly shorter than the CRF50. However, it's best if your kid sits on it to see if he or she actually fits.
A good size will allow them to touch the ground with one foot without their legs cramped against the handlebars.
Engine Comparison
For both being 50cc, the engines are quite a bit different. They are both pretty much bulletproof as long as you regularly change the oil and keep the air filter clean.
Neither has an electric-start, but the Honda engine is more versatile. In stock form it's already more powerful and has three gears, making it easier for your kid to get past certain obstacles.
However, if you want a light and mellow power band without having to change gears, the Yamaha is a great starting point. It also has a throttle-lock feature that you can set to lock the throttle at a certain position so that your kid doesn't hold it wide open and get into trouble as easily.
Honda CRF50 engine
The Honda has an air-cooled four-stroke engine with a three-speed semi-automatic transmission. This means there's no mixing oil or worrying about oil-injection. The 3 gears allow your kid to stay in 1st at low speeds or start shifting as they ride faster.
The aftermarket has a lot more to offer as well for the CRF/XR 50. It is one of the most popular pit bikes for adults, so there are plenty of engines, suspension, handlebars, and other hop-up parts available to fit the rider's needs.
PW50 engine
The Yamaha PW 50 has a two-stroke, oil-injected engine with a centrifugal clutch. Being a 2 stroke, it's lighter and has just as much power, but it can be tamed down with a throttle plate and throttle limiter.
These adjust the power and speed potential the engine has, so you can increase them as your kid gets more comfortable riding the bike.
Suspension
Both have decent suspension for kids just learning to ride. They don't have much suspension travel, but they're limited due to the size of the bike.
The PW50 has dual rear shocks still, which is simple and still works, while the CRF50 has a mono shock. Neither are adjustable, but that's rarely an issue because tuning the suspension won't help a new rider on these bikes that much.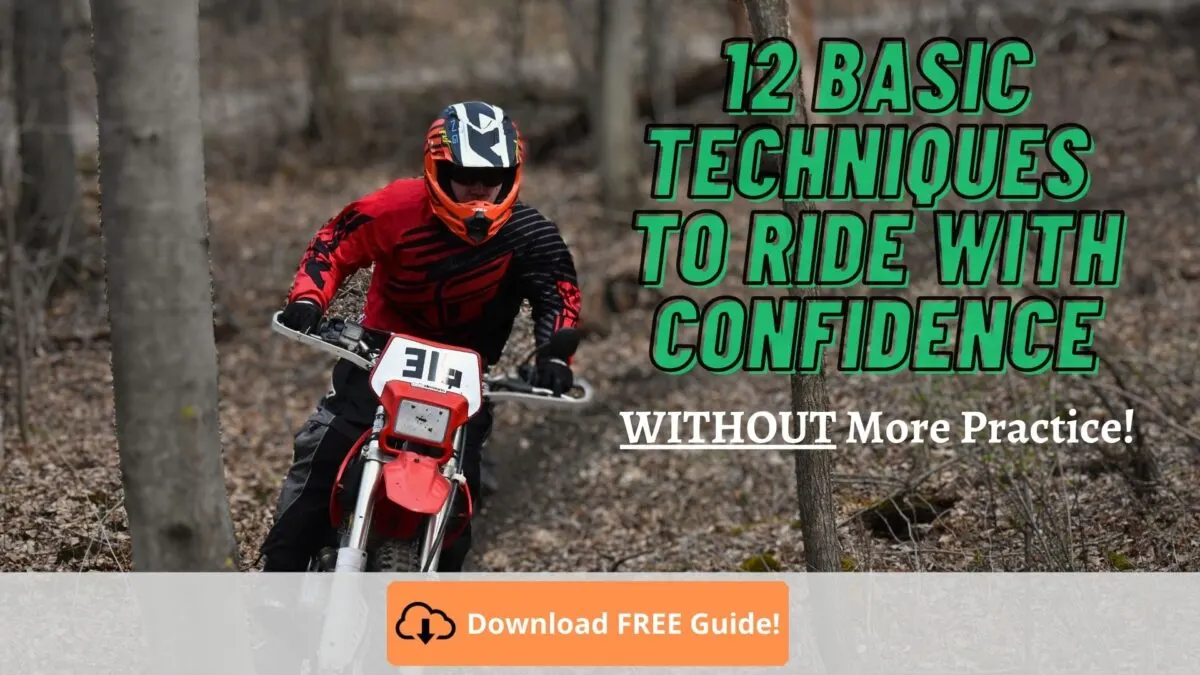 The Honda once again has plenty of aftermarket options for forks, shocks, and swing arms if you are willing to shell out the dough.
Size – One is smaller than the other
Size may be the most important factor, depending on how small your little boy or girl is. If you're looking for the lowest seat height and lightest bike, the PW50 has the CRF beat.
Its seat height is only 19 inches and weighs a shocking 86 pounds when wet with fluids. This is substantially lower than the 110 lbs of the Honda.
How much do they cost?
Going to buy a new 50cc bike? They're about the same – the PW50 is $50 more MSRP, but the "out the door" price depends on your dealer.
Looking for a used bike? The Honda CRF50 or XR50 is usually a little cheaper to find used because there are more of them out there. However, it really depends on your current local market.
Maintenance & running cost
There are some distinct differences between these two bikes, but overall they're both very reliable. If I had to pick, I'd give the slight edge in long-term reliability to the Honda CRF50 because it's a 4 stroke.
What do I mean by that? The PW50 isn't unreliable just because it's a 2 stroke engine, but it has an oil injection system that requires refilling of 2 stroke oil. If you forget to fill it up every so often, the engine will seize due to lack of lubrication, but it's really easy to add oil just like adding gas to the tank.
On another note, the PW50 is shaft-drive, which means that there's no chain to keep tight or replace. So as long as there's oil in the shaft system, it's virtually maintenance-free.
Bottom Line – CRF50 vs PW50
The biggest difference is that the PW50 is the smallest and lightest gas dirt bike for kids, making it better if you want the lowest seat height.
The CRF50 is the better choice if they're tall enough to reach the ground and you prefer a 4 stroke dirt bike.
It also depends on the nature of your kid. If your boy or girl is small and barely knows how to ride a bike, the PW50 is probably the better choice, due to it being smaller, lighter, and smooth on power.
However, almost all kids grow out of the PW's within the first year, so there's a good chance you'll be needing another bike soon after.
Whereas the Honda will last a little longer since it's a little more powerful, has a 3-speed transmission, and plenty of aftermarket parts for upgrading. You can usually get a couple years out of the ol' Honda 50 before needing a bigger dirt bike, depending on how fast your kid grows and learns.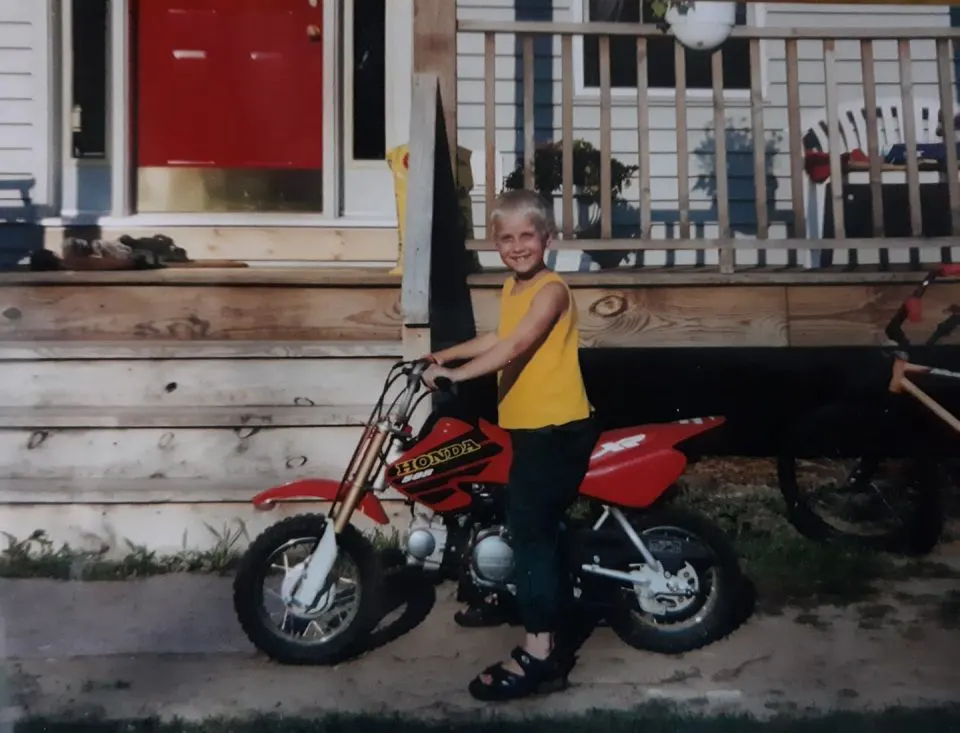 What's Hot?
Honda:
Bullet-proof 4-stroke engine

3-speed semi-auto trans.
More versatile
Many aftermarket parts available
It's red
Yamaha:
Mellow 2-stroke engine w/ simple oil-injection

Low seat height and light-weight
Low maintenance engine and shaft drive
It's blue…?
Hopefully this will give you a better idea on which little dirt bike to buy for your kid to get into this awesome sport.
How to make dirt biking safer if you're riding with your kid
Safety is my top priority when it comes to dirt biking, second to having fun. If you're just getting into dirt biking with your son or daughter, then learning proper riding techniques is the best thing you can do to make it safer, and I want to help you get started.
If you want to ride safer by taking a few minutes to learn the basic techniques with my free training guide, click here to learn more.