Looking for the best DRZ400 mods but not sure which ones will actually help the most? Whether you're looking for more power, comfort, turning it into a dual sport bike, or somewhere in between you're in the right place!
In this article, I'm going to show you what kind of mods you can do to upgrade your Suzuki DRZ 400, why you may or may not want to do them, and how to make the best of each mod so that it actually improves the performance.
What are dirt bike mods?
Dirt bike mods are simply a way to (hopefully) improve your bike's performance by installing aftermarket parts or altering/tuning the current bike set up.
Modifications can add some value to your dirt bike, but most of the time it's just for your enjoyment and comfort to get your bike to be faster or more comfortable for you to ride.
Should you modify your DRZ400?
Just because you can spend $5k on a fully built engine doesn't mean you should, especially when it comes to a DRZ400. I'm not saying you shouldn't, but there are some drawbacks.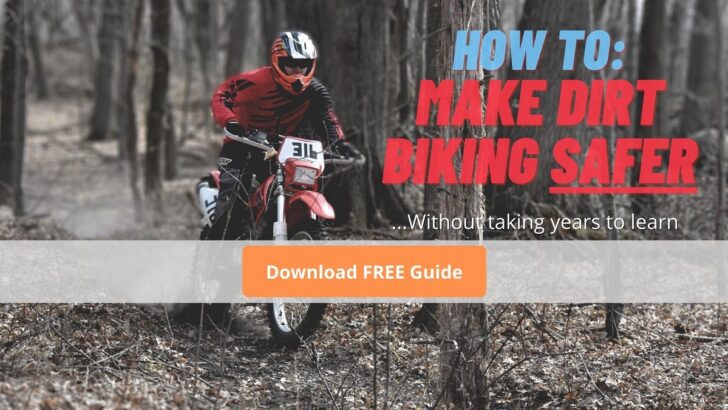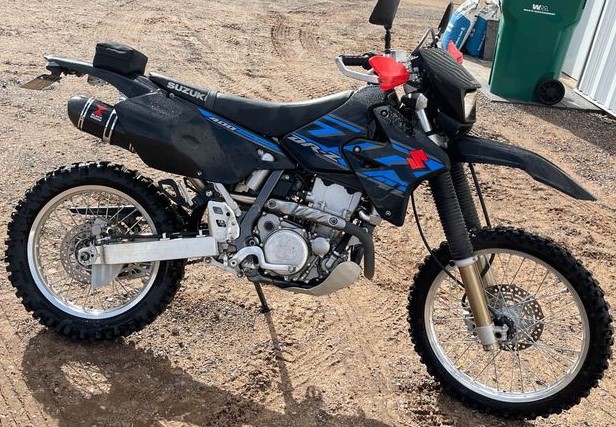 The biggest disadvantages to modding your DRZ 400 are:
Expensive – it's easy to spend hundreds of thousands of dollars
Less reliability – stock is virtually always the most reliable
Issues – Modifications can cause issues with other parts/systems
However, there can be many benefits to riding a modified dirt bike, including:
More power – ride faster or make obstacles easier
Better comfort – a good bike set up is comfortable and gives you more confidence
More performance – suspension and chassis upgrades can improve handling
Better functionality – proper accessories give you more versatility
Before you start modifying your dirt bike…
A common mistake that leaves people disappointed after "upgrading" their dirt bike is just throwing parts on their bike without proper planning. What does that mean, though?
Simply put, it's easy to just spend a lot of money on the "best exhaust" and hope that you see a huge power increase, but that's not how it works – at least not most of the time.
First, you have to know what each mod or aftermarket part will do to your bike, and then you have to know what else needs to be done to take advantage of the new power potential. I'll explain more as I go through each modification.
Airbox/Intake mod
One of the most popular DRZ400 mods is the 3×3 mod, which modifies the air box. It sounds technical, but it's simply an opening in the air box that's 3 inches by 3 inches wide and long.
When you open up the air box, more air can get through the intake and the carb. The more air you can get to the engine, the more potential power it can make.
Depending on which model DRZ 400 you have, you simply have to cut out the 3×3″ opening on the top of the air box. The plastic can be cut with a razor place, recip saw, or similar
Warning before doing the 3×3 mod
Two things. More dirt, sand and mud can get into the air box after this mod, so it's important that you keep your DRZ400 air filter clean. If you don't wash or replace it, more dirt will get into your engine, which will cause your engine to wear out quicker and require a rebuild sooner.
Opening up the air box will also require a jetting change if you want your DRZ to run well. More air will make it leaner, so you'll most likely have to richen the carb jetting.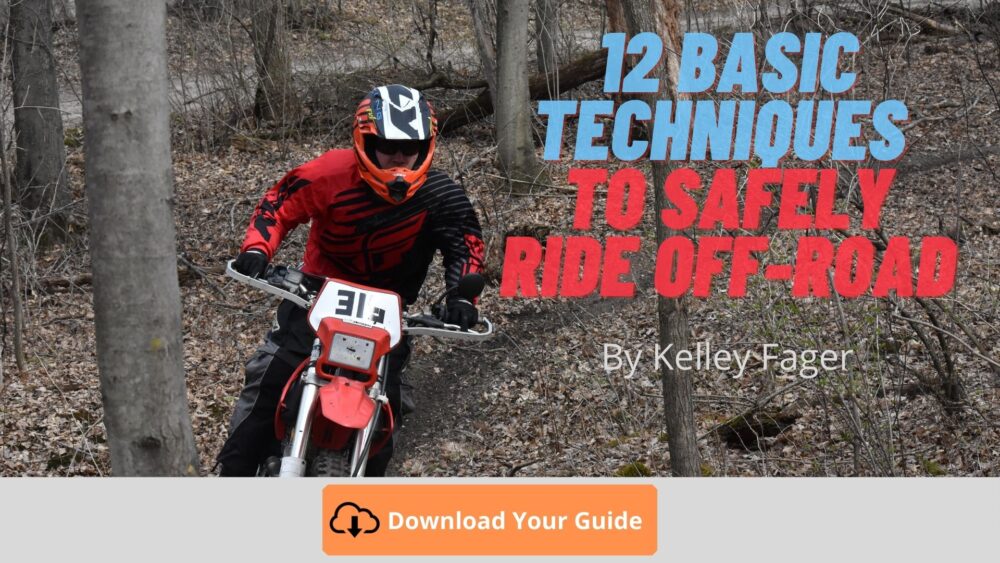 Carb Jetting
Speaking of jetting, when you get your DRZ400 carb properly tuned, there are some huge benefits.
A properly jetted dirt bike carb will:
Start easier – hot or cold
Engine runs cooler – less overheating
More power
Better throttle response
More reliable – bike lasts longer without breaking down
Better MPG – ride longer with less fill-ups
If your DRZ 400 is close to stock but has the intake and exhaust un-corked, here's a good starting point for your jetting specs if you have the stock Mikuni carb:
Pilot jet: 25
Fuel screw: 1.5 turns out
Needle: 4th clip position (2nd from bottom)
Main Jet: 160
This won't be a "perfect" setup for every bike, but it's a good place to start. The stock Suzuki DRZ400 Mikuni carburetor runs a little bit lean and causing some backfiring, especially if you open up the exhaust and airbox.
DIY vs JD Jetting kit
The main difference between tuning the carb yourself and installing a JD Jetting jet kit is that the JD kit comes with pre-selected jets and custom needles based on the elevation you're riding.
So, if you want to potentially save a chunk of money and learn how to properly adjust your carb, you can just buy individual jets and start doing it yourself in a few minutes. The JD jetting kit (Amazon) is better if you just want someone to pick the jetting for you with different needles for low and high elevation riding if you don't mind spending more money.
Suspension upgrade
Depending on the year and model DRZ400 you have, the stock suspension is soft and basic compared to modern enduro bikes. This is fine for beginners, but once you start riding faster or if you weigh more than you need to upgrade it.
The first few years of the DRZ400S had the worst forks, but then Suzuki updated to the slightly better 400E off-road forks. Even so, you'll likely want to make the forks and shock stiffer.
Forks
First, you need to have the right spring rate for your weight so that the forks compress the right amount when you ride over bumps and obstacles. If the stock forks are too soft, you'll want heavy duty fork springs (Amazon) to start.
After that, you can adjust the damping clickers to make the compression and rebound feel stiffer or softer. Tuning these can make your DRZ even more comfortable for your weight and the type of riding you're doing.
You can also use heavier weight fork oil (Amazon) if you want to slow down the compression and rebound a little more.
DRZ fork swap?
Some people have converted their front-end to RM or RMZ style forks. They're obviously more advanced in technology, including less weight, but it's not necessarily an 'upgrade'.
You see, the RMZ forks are set up for a motocross bike, so they're not only stiffer, but will feel 'harsh' for off-road or dual sport riding. MX suspension is made for big jumps, but if you're hitting small bumps, the RMZ forks won't absorb them well unless you spend a lot more time and money getting them tuned for your riding.
Shock upgrade
The OEM DRZ400 shock is soft as well, but there are some things you can do. If you don't have the right spring rate for your weight, then a heavy duty shock spring (Amazon) should be first on your list.
Once you get the right spring, then you need to adjust the shock preload to your weight. So many people fail to do this, but it's essential if you want your dirt bike to handle well.
After that, you can start tuning the clickers. These adjust the compression and rebound damping. Learning how to tune the clickers will give you more comfort and control riding off-road.
Gearing
The easiest way to make your DRZ400 accelerate quicker or have more top speed is by changing the gearing. It doesn't increase horsepower, but it alters the final drive ratio.
For example, when you install a bigger rear sprocket with more teeth, the rear wheel will spin faster at the same RPM as stock gearing, making it accelerate faster.
When the rear sprocket is smaller, you'll be able to cruise on the highway more comfortably at a lower RPM because the rear wheel is spinning faster than stock gearing.
Exhaust upgrades
If you want plenty of options for an exhaust upgrade, the aftermarket has you covered for the Suzuki DRZ400. Whether you just want a slip-on muffler, a head pipe, the loudest and coolest exhaust, or the quietest that still gives you more power, there's a pipe for your bike here!
Slip-on vs complete exhaust – which is best for you?
When you just replace the stock muffler with an aftermarket slip-on, you get a big change in noise/sound, but not as much power increase (even with proper jetting). Comparatively, a complete aftermarket exhaust will generally give you a worthy increase in power for just a couple hundred bucks more!
Do I need to re-jet the carb after installing an exhaust?
You will most likely need to re-jet your carburetor after an exhaust change or upgrade if you want the best performance, but the amount of tuning is different for every bike.
For example, you may just need to adjust the fuel screw to make it start easier and get rid of popping or backfiring on deceleration. The bigger the exhaust change, the more it will affect the jetting.
Free/cheap stock exhaust mod
Want more sound and don't care about power? You can use a hole saw and drill the restrictor out of the stock end cap. Otherwise you can get a cheap end cap (Amazon) that does basically the same thing but looks a little better.
What's the best DRZ400 Exhaust?
Whether you want a better exhaust noise, more noise, less weight, more power, or better looks, there are plenty of exhaust options for your Suzuki DRZ 400 – but how do you know which one is best for what you want?
Here's a quick list of the top DRZ400 exhaust pipes based on your needs:
Best slip-on/muffler
Just want better sound and a little more power with a muffler? The FMF Powercore 4 Slip-on (Motosport) choice is a great because it's one of the cheapest options, but it's lighter, gives you a much better exhaust sound, and improves throttle response with a little more power when jetted properly.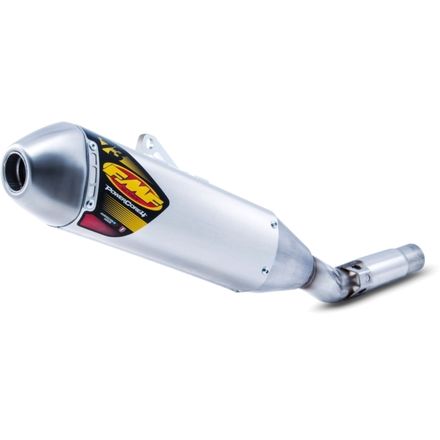 Best cheap exhaust
Looking for all of the benefits of an aftermarket exhaust system but don't want to spend more than $400? Whether you have a DRZ400 S, SM, or KLX400, the NICECNC full exhaust on Amazon is your best choice for a couple of reasons.
For one, it's the cheapest full system for your DRZ, but it makes more power, sounds better (louder), is considerably lighter with the carbon fiber muffler, and comes in a stainless or titanium pipe option.
Best quiet exhaust upgrade
Obviously, the stock exhaust system is going to be the quietest with the baffle in place, but you're here because you want to modify your dirt bike to make it faster or cooler.
The best complete exhaust system for your DRZ 400 is the FMF powerbomb header with the FMF Q4 slip-on (Motosport). They're sold separately, but when combined, you get a noticeably increase in power with the lowest decibel rating (quietest) compared to other exhaust systems.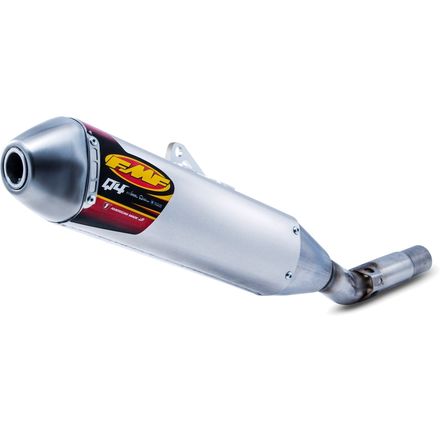 You can choose one or the other (head pipe or muffler), but they'll work best when you put them on together and re-jet your carburetor so that it runs and performs best.
Best exhaust for supermoto/road racing
The best DRZ400 performance exhaust for supermoto or road riding and racing is the Yoshimura RS4 Signature dual exhaust (Amazon). Not only does it look trick, but it performs well and gives your DRZ a lower center of gravity.
Best off-road exhaust
Planning on riding your Suzuki DRZ 400 for many years to come? You need a durable and reliable exhaust system with a high quality fit and finish.
The Yoshimura RS-2 full exhaust (Amazon) is the best off-road exhaust for all these reasons and more. It makes better power, sounds much better than stock, weighs less, and it's not obnoxiously loud if you have the quiet insert and spark arrestor in the muffler.
Engine mods
There are quite a few different things you can do to a 4 stroke dirt bike engine to make it more powerful, but it's not just a matter of going bigger on everything.
Simply put, if you go too big on the porting, you'll lose low-end torque. And if you go too big on the piston size (cylinder bore) without upgrading other things, you won't get the improvement that you're hoping for.
So, I'll explain what each mod will do and how to properly combine it with other mods.
These are the best engine mods for your DRZ400:
High compression piston
A stock-sized piston upgrade with more compression is one of the easiest ways to get more power out of the engine. It simply compresses the air and fuel mixture more to get a bigger combustion.
How does more compression add power?
Adding compression alone generally results in a nice boost of low-end and midrange torque. That's great for trail riding or casual dual sport riding because it's where you'll feel it the most.
This is because the compression and ignition have more of an effect on low-end torque, as opposed to a bigger carb or exhaust that can flow more volume to produce more peak horsepower. So, you won't see or feel much increase in peak horsepower at high RPM with just a high compression piston.
Can I run pump gas with higher compression?
Going from the stock 12.2:1 (400E model) or 11.2:1 (S and SM models) to 13.5:1 compression, you'll still be able to use pump gas – I recommend premium 93 octane or at least 91 octane high quality gas.
High octane doesn't give you any more power, but rather, it allows you to run higher compression without detonating, which will damage your engine quickly.
However, if you use hotter/bigger camshafts, you'll be less likely to have detonation problems because they will bleed off some of the compression at lower lift.
Will it run hotter with more compression?
Higher compression also produces more heat due to the extra power. This may cause it to overheat slightly faster if you're riding slow and have poor clutch control.
Big bore kit
A big bore kit (Amazon) is also an easy way to add significant power across the RPM range – especially if you combine it with other mods. Your DRZ 400 engine is like an air pump – the bigger the pump, the more air (power) it will push.
Are big bore kits reliable?
Most big bore kits are just about as reliable as stock, but there are a couple of factors that greatly affect the reliability.
If the big bore kit is installed improperly, just like an OEM top-end, your DRZ engine will not last long, if at all. You must follow the directions, as well as the OEM service manual.
How you ride it will affect how long it will last. The harder you ride and bounce of the rev limiter, the shorter it will last.
Since a big bore generally improves low-end and midrange torque, you don't have to rev it as high, so it can last just as long as a stock piston kit.
Is it a bolt-on mod?
A big bore only kit is a bolt-on upgrade. Meaning, if you can replace a ln OEM top-end, you can install a big bore.
If you're doing a stroker and big bore kit, then you'll have to split the cases to replace the crankshaft. That's a lot more work than just rebuilding the top-end.
Do you have to re-jet for a big bore?
In most cases, you will need to re-jet. If you're going to spend all this time and money and install a big bore kit, you'd be silly to not learn how to properly jet your carburetor to actually get the performance that you expect.
In fact, many people are disappointed with their "power mods" because they simply didn't touch the jetting. Well, you can get started in just a few minutes if you want.
Camshafts
The overall power potential is somewhat limited by the camshaft(s). When you have an upgraded exhaust and a bigger engine, but the cams are stock, it's choking the amount of air coming in and the exhaust going out.
When you upgrade to an aftermarket camshaft (Amazon), you want it properly spec'd for your engine tune. For example, you don't want a big cam with lots of duration if you're going for more low-end and midrange torque.
Cylinder head porting
Another important, yet less common engine mod is getting head work done. More specifically, porting the intake and exhaust ports to make them flow better.
Notice how I said "better" and not just "more", because if you just hog out the ports to make them larger, you'll actually lose power at almost every RPM.
That's why it's important to have a professional porting guy that knows what he's doing and what you want with your DRZ400 engine. He should ask what your engine setup is and what characteristics you want it to have.
Putting all the mods together
Just doing one expensive mod isn't going to get you the power you might expect or hope. Why? Because when you upgrade one part or system of the intake, engine or exhaust, the rest will be choking it and limiting the power potential.
That's why you need to plan ahead and pick all the upgrades that work well together based on how you want your engine to run.
DRZ400 Dual sport mods
Maybe you have a DRZ400S model and want to make it a better dual sport bike. There are many aftermarket parts and accessories that you can add, but which ones are actually going to help you?
These are the top dual sport mods to make your DRZ400 more comfortable, functional and safer:
Oversize gas tank
One of the first things that will get frustrating on long rides is running out of gas or having to refill often. A simple upgrade is an oversized gas tank (Amazon) so you can ride an extra 40-70 miles on a tank of gas.
Headlight
If you're riding at night at all, you can never have a bright enough headlight, whether you're on the road or on a trail riding back to camp/home.
A simple upgrade to a Baja Designs LED headlight (Amazon) will not only give you a brighter light, but a quality lens will throw the light further and/or wider.
Luggage
Another upgrade that's necessary for a dual sport motorcycle is a luggage rack (Amazon). You can either strap gear or bags to it, or add a universal top case if you prefer a bulky hard luggage to store your junk!
The best mod to make you a better rider
You can change all the parts you want on your dirt bike, but there's only one mod that will make a "night and day" difference when it comes to speed, comfort, and safety. It's the nut connecting the handlebars to the seat – the rider! And I want to show you how to upgrade yourself with less seat time – click or tap here to learn how!