Want to become a better rider faster? After more than two decades of riding dirt bikes off-road, I've narrowed down the top 3 free or cheap dirt bike mods that are simple and highly effective.
Doing one or all of these modifications will make you faster, safer, and more confident in your riding.
Tuning the Suspension to suit YOU
Suspension mods are one of the top things you can do to make you a better rider? Why is suspension so important? Because it can radically change the comfort level of your dirt bike.
The forks and shock control how the suspension compresses and rebounds over every little obstacle and change in terrain.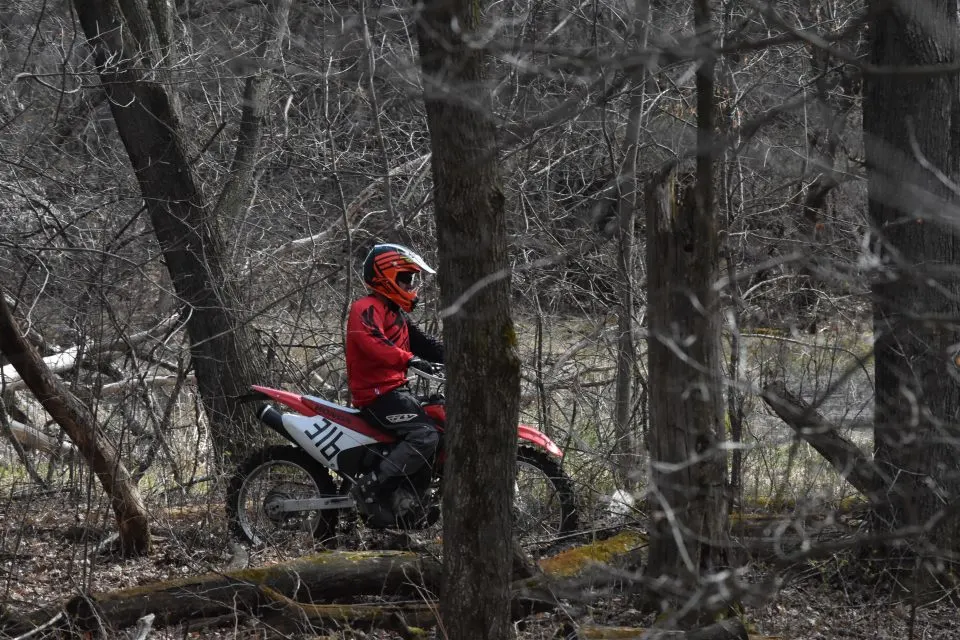 That means if it's a little too stiff, you're going to feel every bump a little bit harsher. This will not only wear you out faster, but can reduce the traction, bringing your confidence level down.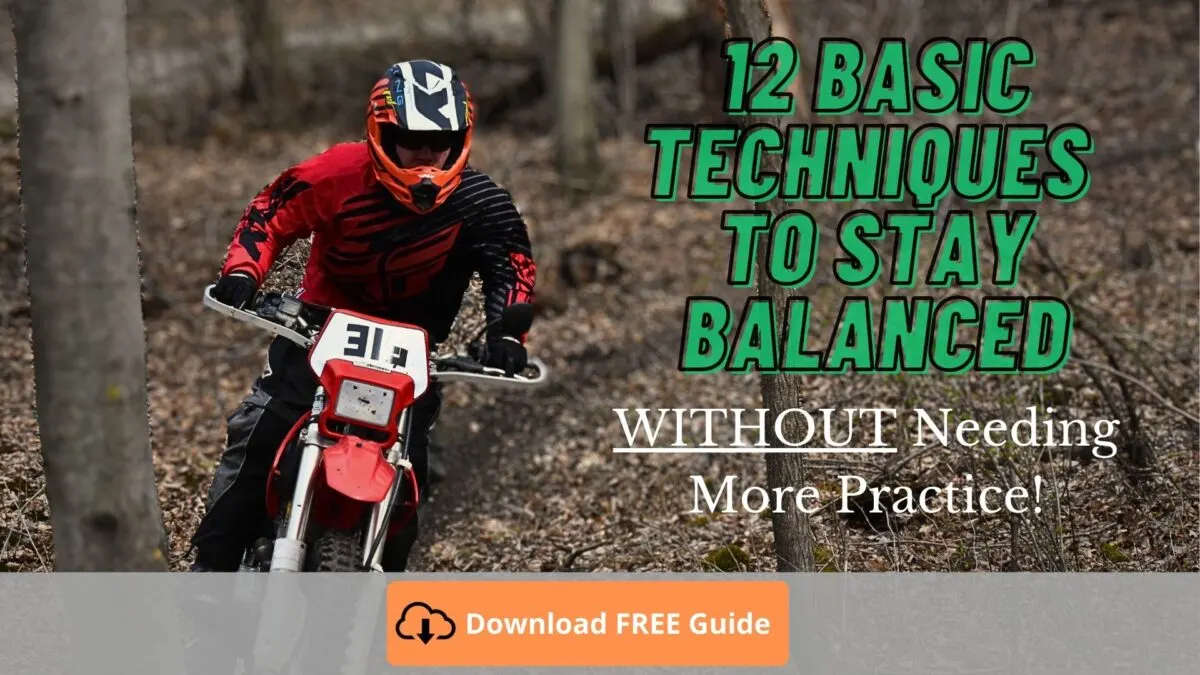 Maybe it's too soft and you're constantly bottoming out the fork or shock travel. This will eventually cause an accident because of the harsh impacts and can even start breaking parts.
The right suspension mods for a beginner
You don't need to go out and spend $1000+ on a full re-valve to get your bike comfortable for you.
So, what's the best way to set up your dirt bike forks and to make you a better rider? In my guide to suspension basics, the first thing I show you what to do is set the sag or ride height. (Actually, you should get the suspension serviced before that to replace and worn out internal bushings or seals and get fresh oil in there).
You need to get the bike balanced to get it handling properly. If the rear end is too low, your dirt bike will be hard to steer and forks will be stiffer than the rear shock.
If the rear end is too high then the forks will feel too soft and your bike will be unstable and twitchy at higher speeds.
Once you set the sag, then it's simply adjusting the clickers to suit your riding style.
The perfect tires
Number 2 on my list of top mods to make you a better rider is not necessarily a modification. It's simply keeping fresh tires on your dirt bike that are designed for the type of terrain that you normally ride.
So, why are tires so important? Because they're the only part of your dirt bike that's touching the ground (unless you crash or have crazy skill to lean it over far enough!).
The difference between good and bad tires
Swapping tires is probably the easiest way to gain performance in your riding.
You don't know how bad your tires are until you put new ones on. Even if they have good tread/knobs, old tires are hard and aren't able to get as much traction.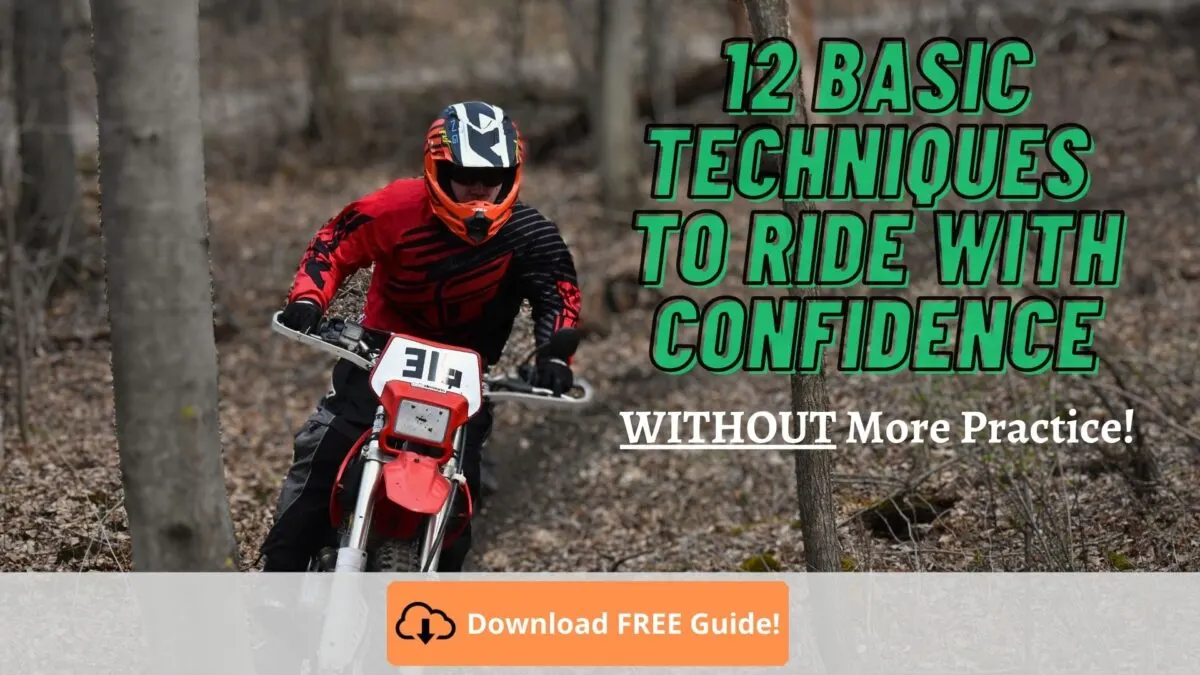 Traction is the key. Not only is it important for accelerating out of every turn, but you need traction to stay in control of the bike. Over rocks, logs, loose dirt, flat corners, mud, sand. If you lose traction on any of those, you're losing time, but most of most importantly, confidence.
If you can't trust your tires, then your confidence goes down. It's as simple as that. Even professional riders need confidence before they can ride faster and to their full potential. It's just as important for you and me.
The nut connecting the seat to the bars
"The best mod is a new rider", as Jimmy Lewis says from DirtBikeTest.
That's right, all you have to do is hop off your dirt bike and let a professional rider get on it…
All jokes aside, the fastest and easiest way to become a better rider is to increase your riding technique and skills.
The Best of the Best Cheap Dirt Bike Mods
The easiest way to increase your riding skill is to get proper training or riding lessons to learn the basic fundamentals. Learning to properly use the clutch, throttle, and brakes will take your riding to the next level, even if you've already been riding for a year or more.
The Virtual Dirt Biker School is a beginner training course that quickly and effectively teaches you proper riding technique, body position, and basic bike setup so that you will stay on 2 wheels with better control, speed and confidence.
Want to learn more? Click or tap here.