Looking to buy a Honda CRF150F? Just want to know a little more about it? Either way, I'll give you the practical info you need to know whether it's a good bike for you or not.
What is the Honda CRF150F?
It's a mid-sized trail bike that has a 150cc air-cooled 4 stroke engine and a 5-speed transmission. The CRF150F is a good step up from the CRF100 but still smaller and lighter than an adult size CRF dirt bike.
Does Honda still make the CRF150F?
No, Honda stopped making the CRF150F in 2017. The CRF125FB took its place.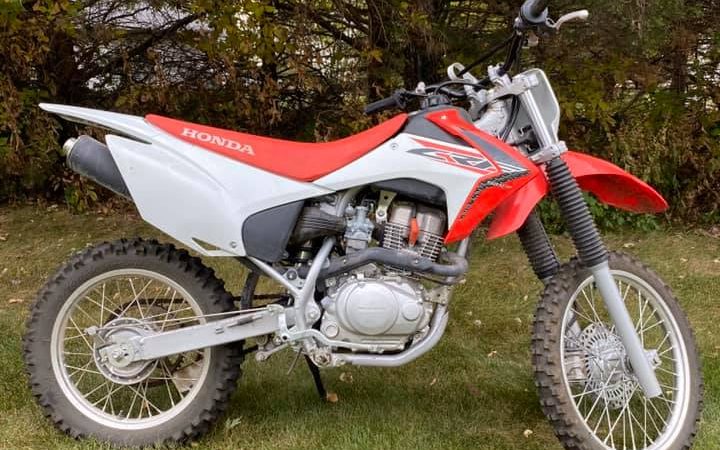 CRF150F model year changes
The 2003-2005 CRF150F was based on the CRF230F style engine. It simply has a shorter stroke and a kick-start instead of electric start.
In 2006, it got a completely updated engine that is lighter and slightly more modern with a roller rocker camshaft. It also got an electric start, but that added a few pounds to the overall weight.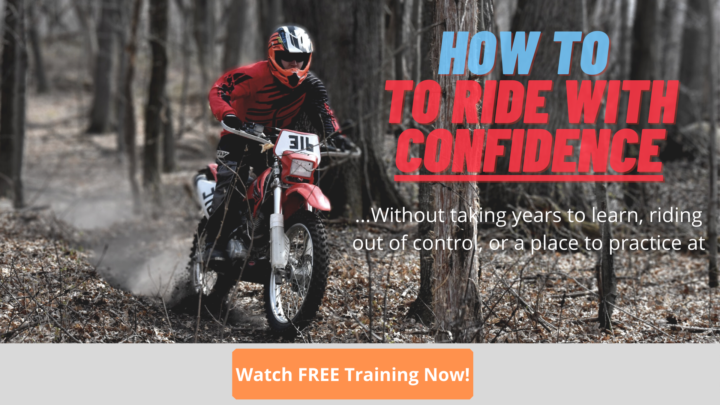 Other than that, it hasn't changed much other than updated plastics and graphics until it was discontinued in 2017.
What age range is the CRF150F for?
It's designed for a teenager, so ages 13-19, but it's a great beginner bike if you're an adult that wants a shorter bike to learn how to ride?
It has plenty of power if your kid is just starting out, but still enough to ride around if you weigh 200+ lbs.
What Does the "F" stand for in CRF150F?
The "F" in CRF simply means four stroke for its 4 stroke engine. The "F" in 150F is Honda's way of saying it's a trail bike.
CRF150F vs CRF150R
The CRF150F and CRF150R are not even close to the same bike, other than that they have the same size engine displacement.
The CRF 150F is a trail bike with simple, low performance parts, while the CRF 150R is a high performance motocross bike for racing.
CRF150F vs KLX140L
They're similar in size, but the Honda 150 is slightly bigger and heavier. It also has a little more torque and horsepower. They both have electric start (2006+), so they're very similar bikes.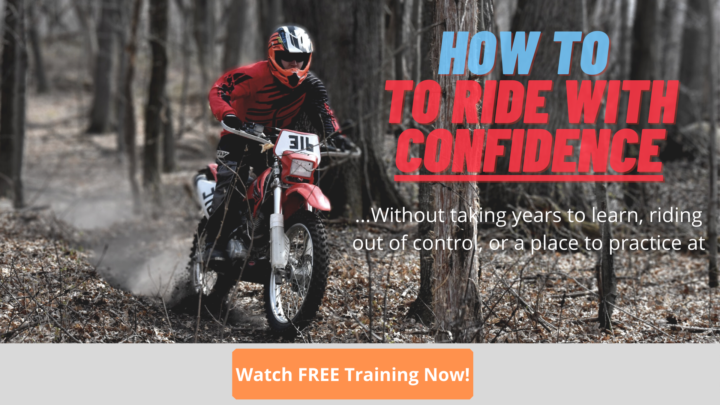 If you want a little more power and more potential for mods, then the CRF150F wins. However, if you want a slightly smaller and lighter mid-size bike, then the KLX140L is the bike for you.
CRF150F vs TTR125
The Honda 150F is definitely bigger and more powerful, but not by a whole lot. It really depends on how big you are, which you find the best deal on, and whether you like red or blue bikes.
The TTR125 is better if weight is your biggest concern.
Is the CRF150F a good dirt bike?
That depends on what you want to do with it. The CRF150F is a great bike if you're a teen or adult that wants to learn how to ride a dirt bike with a clutch, or if you're shorter than average height.
Looking for a fast bike that can handle jumps? Then the 150F is not for you.
Engine
As I mentioned earlier, the 03-05 engine is a de-stroked CRF230 engine. It has a nice, smooth powerband that is predictable and not overpowering, which is why it's such a good bike if you're new to dirt biking.
There's quite a few mods available, but the engine cases can't handle too much power before breaking.
In 2006 it got a completely new engine that is better in almost every way. The top end is redesigned for less weight and more potential power. However, it lost about 7cc engine displacement.
Suspension
The suspension is probably the biggest limiting factor if you're looking for high performance. The forks and shock are very simple, outdated, and simple.
With that said they work just fine if you're a beginner. Once you start riding faster and more aggressive, then you will start to get bucked around.
The forks are notoriously soft, and the rear shock packs down due to too slow of damping. Both of these problems can be fixed with time and/or money invested.
Handling
Being a midsize dirt bike, the CRF150F handles well at low speeds and on tight trails and turns. This is because it's shorter in length and height with a lower center of gravity.
The wheels are smaller than a full-size dirt bike, so it doesn't handle obstacles on the trail as well. Bigger wheels roll over things more easily. This is just one of the tradeoffs of a smaller dirt bike.
Specs
| | |
| --- | --- |
| Seat height | 32.5″ |
| Weight | 233lbs |
| Horsepower | 12HP |
| Top speed | 50 MPH |
| Engine | 156cc/149cc (03-05/06-17) |
How much is a Honda CRF150F worth?
Since they're not being made new anymore, you'll have to buy used. Depending on your local market and the model year, a CRF150F may cost 1000-3500 USD used.
The older generation from 03-05 are not worth as much as the newer model, so you can most likely find them for under 2000.
The 2006 and newer model are going to be worth more, depending on the condition and year.
What to look for when buying used
The Honda CRF150F is super reliable, which is good and bad. It can last you many years, but many owners neglect it by not doing any maintenance.
Check to see if they've done routine maintenance, such as oil, air filter, chain, etc. If these simple things haven't been done, then it's a good chance that it's in rough shape internally and will need some repairs in the near future.
Who is the CRF150F good for?
So, to break it down, here's a list of things you need to keep in mind if you are looking to buy one soon.
The CRF150F is a good dirt bike if you're:
A new rider
A teen or adult/female that's short (under 5'6″)
Wanting a medium sized dirt bike that's easy to ride
Planning to ride trails at a slow to moderate pace
Want electric start (2006+)
Prefer reliability over high performance
The CRF150F is NOT a good dirt bike if you're:
Wanting to race motocross or do jumps
Under 4'8″ or over 5'6″ tall
Wanting a full size dirt bike
Needing the latest and greatest in technology
Best mods
So, what are the best mods for the CRF150F? For the best bang for your buck:
Air box mod
Re-jet
Un-cork
Suspension mods
Take your riding confidence to the next level
Want to ride with more control and confidence on the trails? I want to show you proper riding technique. Tap here to get started.