New to dirt bike riding or just getting back into off-road after a long break? New dirt bikes are expensive, and they're going to get scratches anyway. That's why I want to show you in this article what's the best used dirt bike for beginners.
How much should I spend on a dirt bike?
Before you start looking at dirt bike models or brands, you need to figure out what your budget is.
If you're in the U.S. and are looking to buy your first dirt bike, you should spend at least 500 dollars, but you don't need a bike that costs more than 3000.
A trail bike that's about 10-15 years old in good shape can be had for around 2000 dollars, depending on your local used market.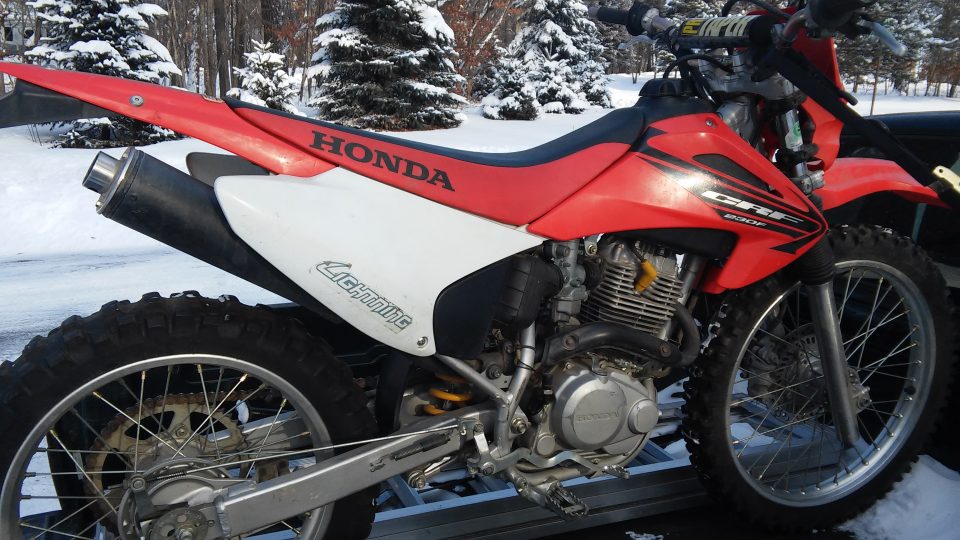 Please don't take out a loan for a dirt bike, especially if you're new to dirt biking.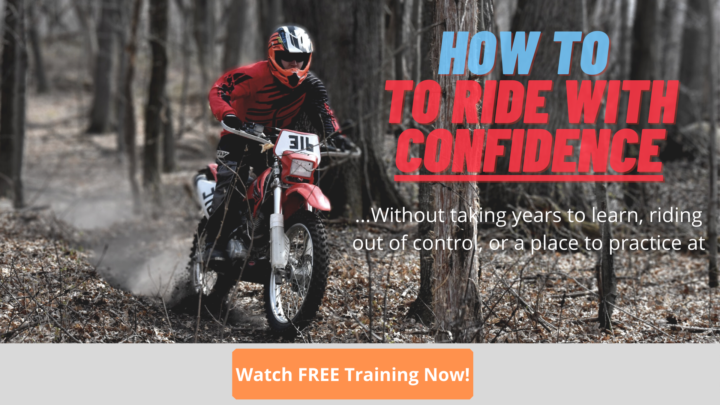 Why? Because you're going to fall and it's going to get scratched up sooner than later. You may not even like the first dirt bike you get. But that's why you're being smart and reading this guide.
What is the best dirt bike for a beginner?
The best dirt bike for you as a beginner is one that is easy to ride and has predictable power.
I'm a huge fan of lower powered trail bikes to start out on. They have a low seat height, smooth power, and the suspension is soft. All of these make a dirt bike easy and comfortable to ride so that you quickly build your confidence.
So, what are the best dirt bikes for a beginner? These are my favorites:
Kawasaki KLX140L
Honda CRF230F
Honda CRF250F
Kawasaki KLX300R
Starting on the right dirt bike will give you a much better chance at becoming a better rider faster because you'll have more confidence on a bike that's easy to ride. The next step is learning proper riding technique.
What is the best used dirt bike to buy?
Okay, so maybe you don't have much money to spend on a brand new or even later model dirt bike. That's why I put together this list of good, reliable dirt bikes that can be bought for cheap on craigslist or facebook marketplace.
These are the best cheap used dirt bikes that I recommend for beginners: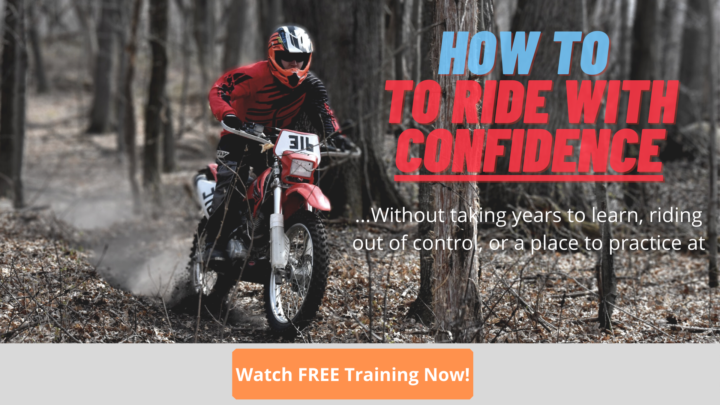 Honda XR100
Yamaha TTR125L
Honda CRF150F
Honda XR200
Yamaha TTR230
Best cheap dirt bike
The best cheap used dirt bike for a short rider is the Honda XR100. It's about as reliable as you can get, they're usually pretty cheap (800-1500), and they're easy to ride. It may not have electric start, but it's easy to kick start.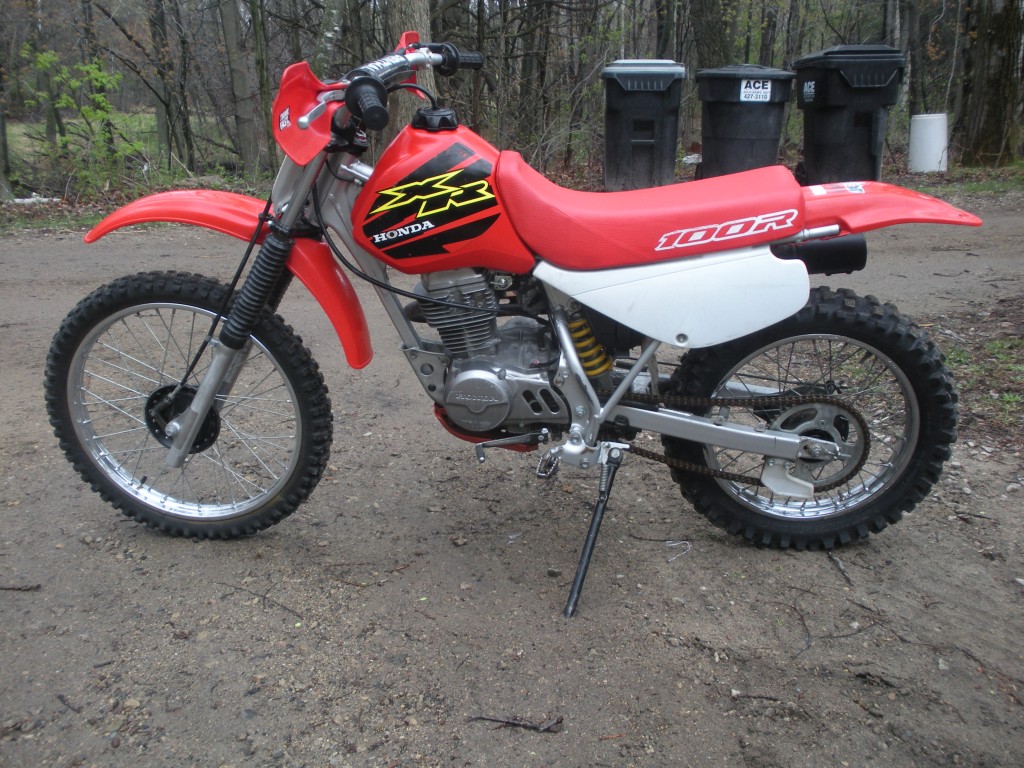 The best cheap dirt bike for a teen, young adult or woman is either the Yamaha TTR125L or the Honda CRF150F. They're a little bigger and more powerful than the XR100, and the suspension is a little stiffer.
If you can find a TTR125LE, you'll have an electric start as well! The CRF150F got an electric start in 2006 and newer models. Both dirt bikes can usually be found for less than 2000 dollars.
Best 230 dirt bike
There's only 3 name brand 230cc dirt bikes to consider. The Honda CRF230F, Yamaha TTR230, and the Kawasaki KLX230R.
They're all similar in specs and how they ride, but if you want a quick answer, here's my review and rank of these 230 dirt bikes:
Best technology 230 dirt bike: KLX230R
Best potential for mods 230 dirt bike: CRF230
Best dirt bike for old guy (40+)
It's never too late to start riding a dirt bike! With that said, I highly recommend starting on a slow bike if you're a beginner. Yep, that's right, a slow dirt bike to start out on. Most riders want to start riding fast right away, but that's the quickest way to crash and get hurt.
So am I favorite used dirt bikes for an older guy or girl are:
Yamaha TTR125LE
Honda XR200R
Honda XR250R
Kawasaki KLX300R
Is a 450 dirt bike too much for a beginner?
Hands down, a 450 is too much if you're a beginner rider. They're simply too powerful and too heavy to handle if you're new to riding off-road. The only time I might recommend starting on a 450 is if you're doing more dual sport riding.
Is a 250 dirt bike too big for a beginner?
Depending on which type of 250 dirt bike you're looking at, it may or may not be good to start out on. A 250 Motocross or Enduro bike is too big and powerful, but a 250 trail bike is generally good to start out on.
What's better: 2 stroke or 4 stroke dirt bike?
The million dollar question. Are you a Chevy or a Ford guy/gal? There's pros and cons to both 2 stroke and 4 stroke dirt bikes, and it also depends on which type of bike you're getting. There's pros and cons to both bikes if you're riding in the woods.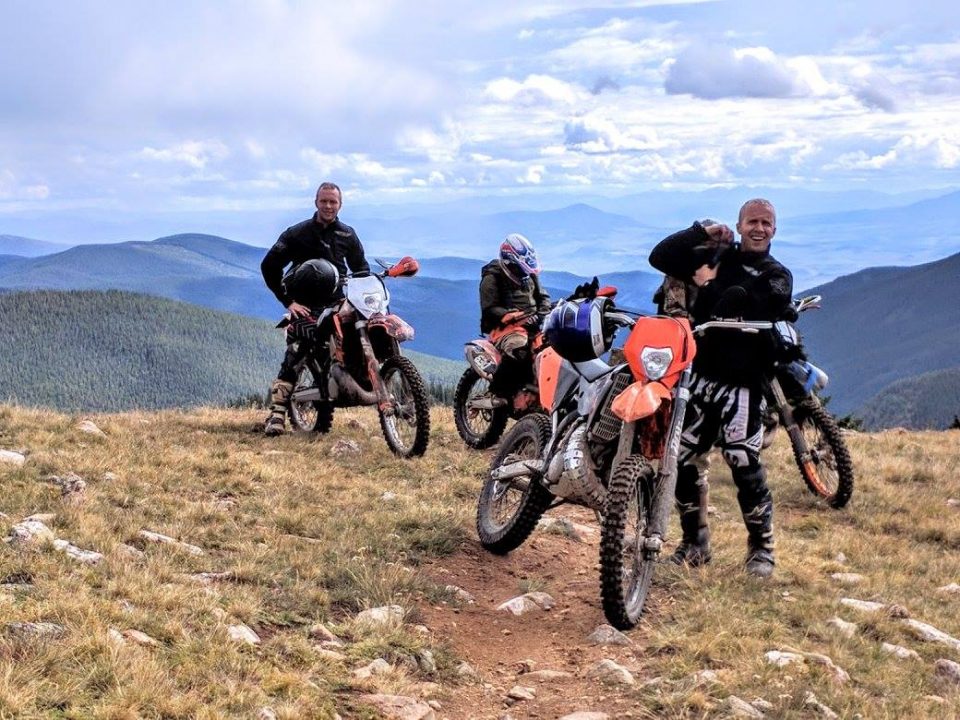 À 4 stroke trail bike is generally going to be easier to ride if you're new to riding. They have better low-end power that's smooth and predictable, while most 2 stroke's have snappy power. A KDX200 or KTM 200 are the only used 2 stroke dirt bikes that I would recommend if you're a beginner.
What dirt bike should I get for my height?
Choosing the right size dirt bike is more important when you're first starting out. Being able to touch the ground with a foot will boost your confidence.
With that said, your height shouldn't automatically determine which bike you get. Your inseam length is even more important, but also your skill level. As you grow in skill level, the size of your dirt bike matters less.
For a guide in dirt bike sizing for your height or age click here.
What do I need to know before buying a dirt bike?
Dirt biking can be expensive and dangerous, but that's if you come into this hobby unprepared. Fortunately for you, you're here reading this so that you will start on the path to be a smarter, safer, and confident rider faster.
The most important things to know before buying a dirt bike are:
Start in a beginner friendly bike – used is cheaper and better for your 1st bike
Get the essential riding gear that fits properly (snug helmet and boots) even if it's slightly used
Get some basic tools to do simple maintenance
Make riding friends and have fun
How to become a better & safer off-road rider
Riding a dirt bike is not that hard. Being skilled enough to ride technical single track trails is another story…
Starting on the right bike is the first step, which is why you're here! The next steps are learning how to use your body and understanding how to use it to stay in control of the bike, as well as basic bike setup.
Want to take that next step? Click here to learn more.