Comparing the TTR 125 vs CRF 125 but not sure which is best for you? Whether you're looking for your first dirt bike, you have a kid that's ready for a dirt bike with a manual clutch, or you just want a fun play bike, you're in the right spot!
In this article, you'll learn the physical and practical differences between these 2 trail dirt bikes, and why each one may work better or worse for you so that you can decide which is the best bike for you.
Honda 125 vs Yamaha 125 Dirt Bike
Looking at the specs, the Honda and Yamaha 125 are very similar. They're both 125cc 4 stroke air-cooled trail bikes, but the Yamaha has been around for quite a bit longer. Does that make it better? It depends on what your needs are.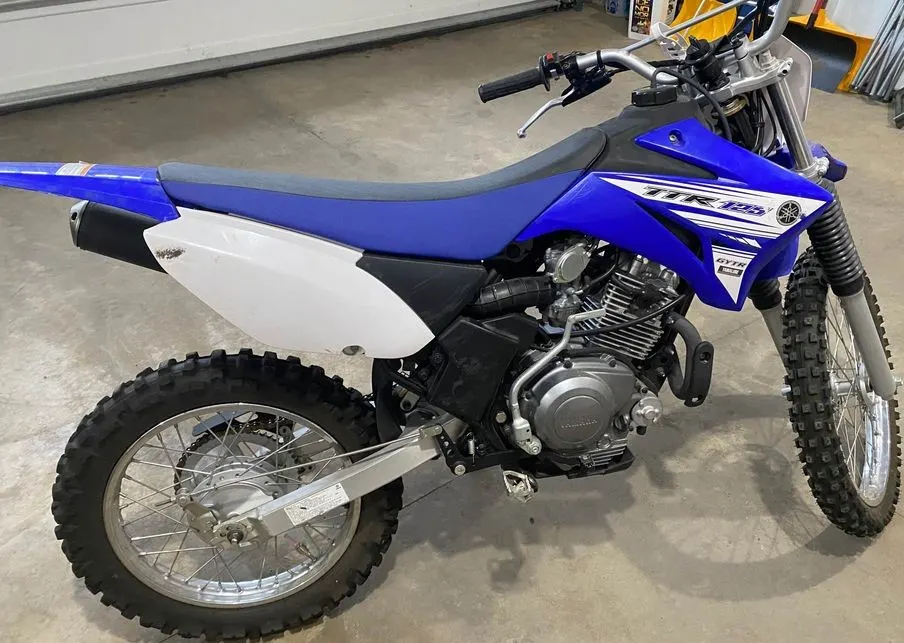 We'll look into this more in-depth, but here's my brief overview of which is best:
Best budget (used) 125: Yamaha TTR125
Best overall 125: Honda CRF125F
What age range are the CRF125 and TTR125 for?
These 125cc 4 stroke trail bikes are great for beginners, and the age range can greatly vary. You or your kid's height is the most important factor for minimum age.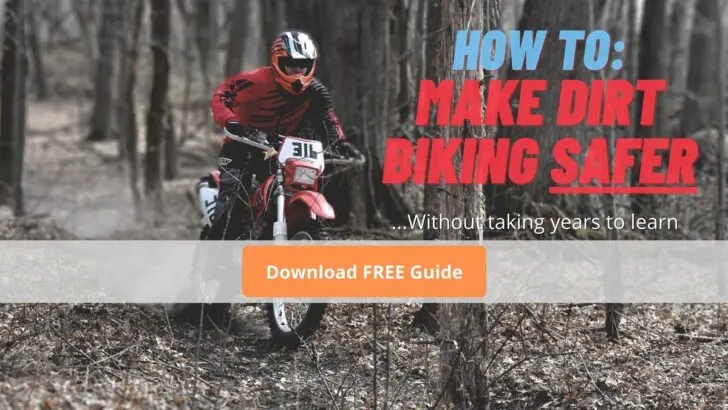 Depending on which model Honda or Yamaha 125, they're made for the ages 9-16. With that said, they're great for women and young adults if you're learning how to ride a dirt bike.
Small wheel vs large wheel 125 4 stroke dirt bike
The small wheel 125 has 17/14" wheels, while the large wheel 125 has 19/16" wheels. Not only does the large wheel raise the seat height by about 1.5" for a taller rider, but it's more stable.
The larger wheels make it easier to ride over bumps and logs, so I recommend the large wheel unless you or your kid is too short to safely ride it.
The Yamaha TTR125L large wheel model also has a disc front brake – the small wheel TTR125 has a drum front brake. It's not a huge difference, but it's noticeable, especially when it's wet or muddy.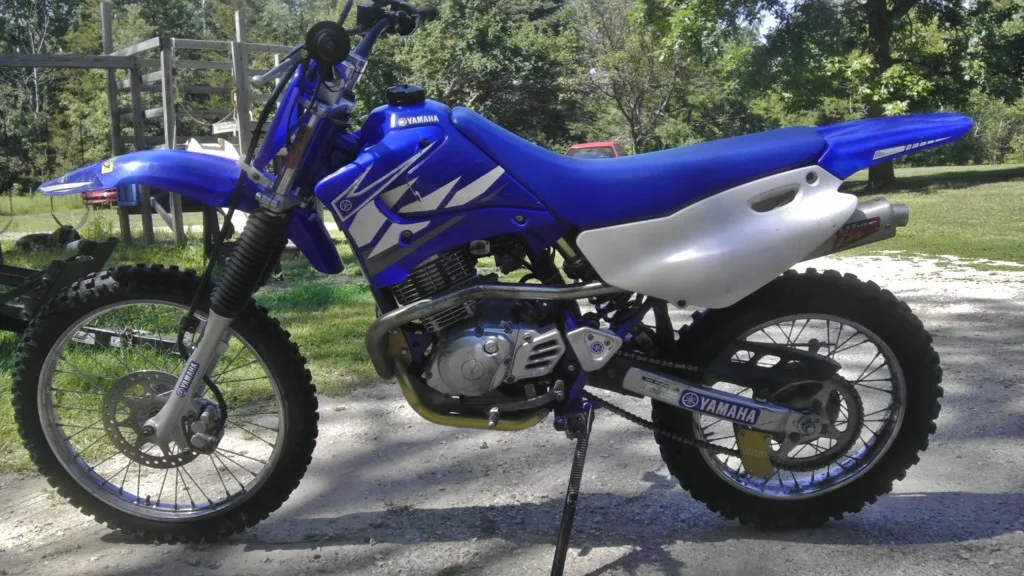 Seat Height comparison
The height of a dirt bike seat can be the deciding factor if you're worried about falling over because you can't touch the ground. Honda offers a big wheel and small wheel CRF125 with different seat heights, while Yamaha only has a large wheel TTR125 if you're buying new – although they had a small wheel option from 2000-2011.
Here are the seat heights of each 125cc dirt bike model:
CRF125F (Small wheel): 29.1″ (74cm)
CRF125FB (Big wheel): 30.9″ (78.5cm)
TTR125/E (Small wheel): 30.5″ (77.5cm)
TTR125L/LE (Big wheel): 31.7″ (80.5cm)
CRF 125 vs TTR 125 engine power comparison
Both 125cc trail bikes have an air-cooled engine with a single overhead camshaft, but they're slightly different when it comes to actual torque and horsepower. For example, the CRF125 has slightly more low-end torque, while the TTR125 has better midrange and top-end horsepower.
CRF125F engine differences
This is mainly because the CRF 125 has a longer stroke and a smaller throttle body. The longer stroke engine generally makes more low-end torque, and the smaller throttle body produces better air velocity and low lift, which is why it has better throttle response at lower RPM.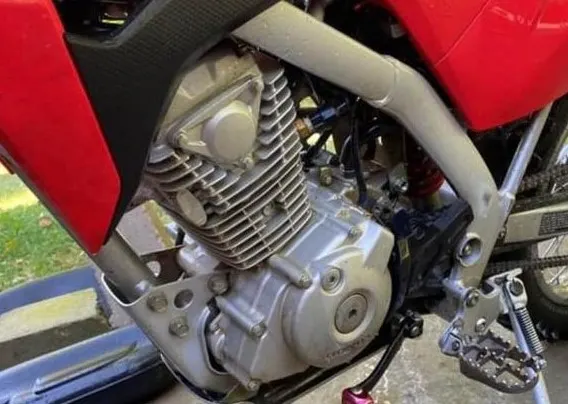 TTR125 engine differences
On the flip side, the TTR125 has a slightly larger cylinder bore size, as well as a higher compression ratio. The higher compression boosts the overall power, which is why it has pretty close to the same low-end torque, while also having more peak horsepower due to the bigger bore and carb to allow more air in at higher RPMs.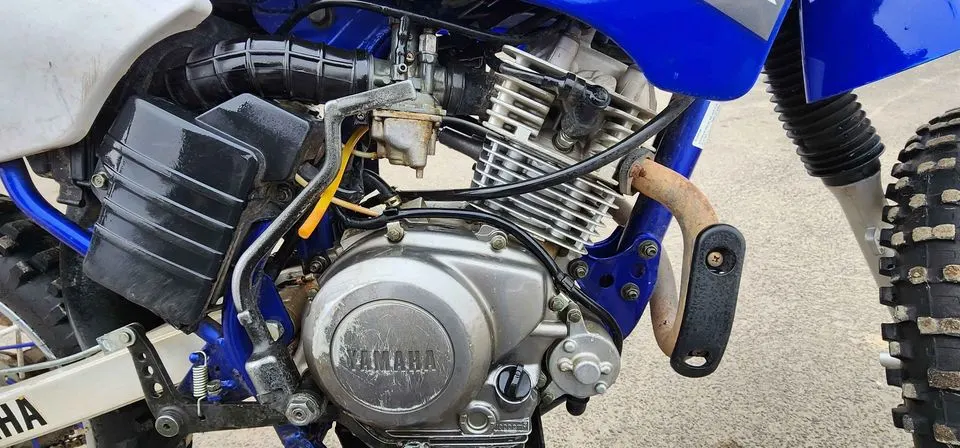 In the end, both dirt bikes have solid engines with smooth power that are both beginner friendly. If you're not picky, then you can't go wrong with either – the CRF 125 is just a little bit smoother and easier to control at low speeds.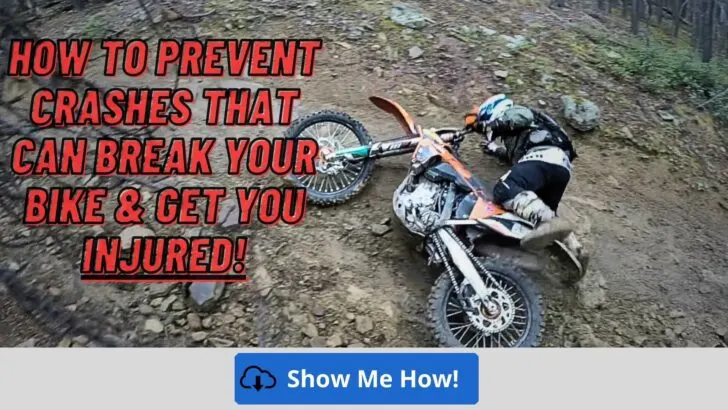 4-speed vs 5-speed transmission – does it matter?
The Honda CRF 125 has a 4-speed transmission vs the 5-speed in the TTR 125 – is that extra gear necessary? Well, if you're a beginner or don't need to ride at high speeds, then you don't need that 5th gear.
In fact, 5th gear isn't that much faster on the TTR than 4th gear on the CRF. The biggest difference is that 1st gear is slightly lower on the TTR, allowing you to let the clutch out a little quicker.
Handling comparison
With a slightly longer wheelbase and taller seat height, the TTR125LE will be slightly more stable than the CRF125FB when it comes to riding over obstacles and at higher speeds. You won't really notice the difference if you're a beginner, so it's not something to worry about if this will be your first dirt bike.
Weight Comparison
There's not much to compare when it comes to the wet weights. The big wheel Honda & Yamaha 125 are within 1 pound of each other at 198 and 199 lbs, with the TTR having the slight edge.
The curb/wet weight means that the dirt bike has all the fluids needed to ride, such as oil and fuel. The biggest difference here is the fuel capacity, which is covered below.
Fuel capacity
Although it's not normally talked about, the amount of gas you can hold can be a big factor when choosing the right dirt bike – especially when one bike holds 60% more fuel!
That's right, the Honda CRF125 has a 1.0-gallon fuel tank capacity, while the Yamaha TTR125 holds 1.6 gallons! This means you can ride close to 50% further without having to re-fill.
That may not matter if you're just riding around your house and yard, but if you're out on the trails all day, that means you won't need an oversize tank or have to haul extra fuel.
TTR 125 vs CRF 125 cost
When comparing new prices, the TTR125LE is slightly cheaper than the same size CRF125FB (big wheel) and is the same base price as the CRF125F (small wheel). This is likely due to the added features on the Honda, such as fuel injection and the recently updated chassis.
Here are the new MSRP prices of each model:
Honda CRF125F: $3,399
Honda CRF125FB: $3,799
Yamaha TTR125LE: $3,399
What about used prices?
Maybe you can't afford to buy a new dirt bike and need to buy a used bike that's reliable. In that case, the TTR125 is almost always going to be cheaper because it's been around much longer and therefore a much bigger supply.
For example, you might be able to find a used CRF125F for around 2500 bucks, while you can find an older TTR125 for 1000-2000 dollars, depending on the year and condition.
Why choose the TTR 125?
Do you like blue? Okay, that's not the only thing it has going for it…
Here are some pros and cons to the Yamaha TTR125:
Pros:
Cheap to find used
Used parts are cheap and easy to find
Aftermarket is pretty good
The bike hasn't changed much since it started in 2000
4 different models to choose from
5 speed transmission
Cons:
Some parts don't feel as quality/durable as other bikes in its class
Stock carb is finicky (gets dirty quickly and choke is poor quality)
No fuel injection
Why choose the CRF 125?
There are quite a few reasons why you should choose the Honda 125 over the Yamaha 125, but it does have some setbacks.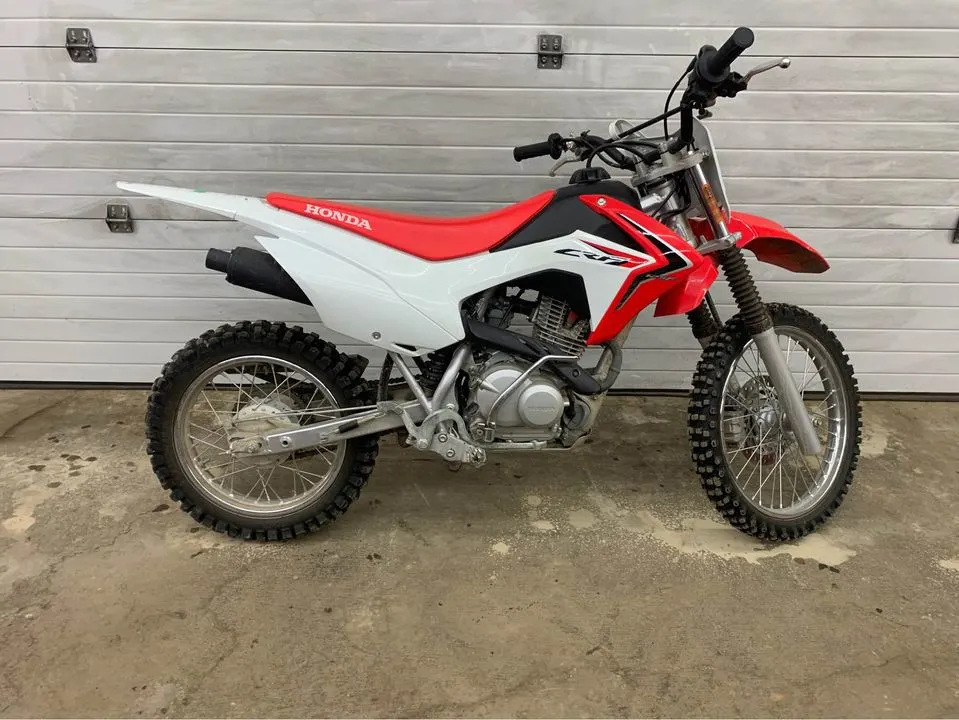 Here are the highs and the lows of the Honda CRF125F:
Pros:
All models have an electric start
2019 & newer have fuel injection
It's a Honda – durable & reliable
Low fuel indicator
Keyed ignition (more theft resistant)
Cons:
Costs more due to newer/technology
EFI tuning isn't quite as simple as swapping jets without a good tuner
Only has a 4 speed transmission
In the end, the Yamaha 125 vs Honda 125 battle will never end, but based on your needs, you should be able to decide on which one will be best for you now.
How to ride your dirt bike faster & safer off-road
Now that you know which dirt bike is best for you, it's time to get started on how to properly ride it. Click here for practical riding techniques to give you more control and confidence on the trails.