Which one is better for you: the TTR 125 vs CRF 125. In this article I'll compare the physical and practical differences between these 2 trail dirt bikes so that you can decide which is the best bike for you.
Honda 125 vs Yamaha 125 Dirt Bike
Looking at the specs, the Honda and Yamaha 125 are very similar. They're both 125cc 4 stroke air-cooled trail bikes, but the Yamaha has been around for quite a bit longer. Does that make it better? It depends on what your needs are.
We'll look into more in-depth, but here's my brief overview on which is best:
Best budget (used) 125: Yamaha TTR125
Best overall 125: Honda CRF125F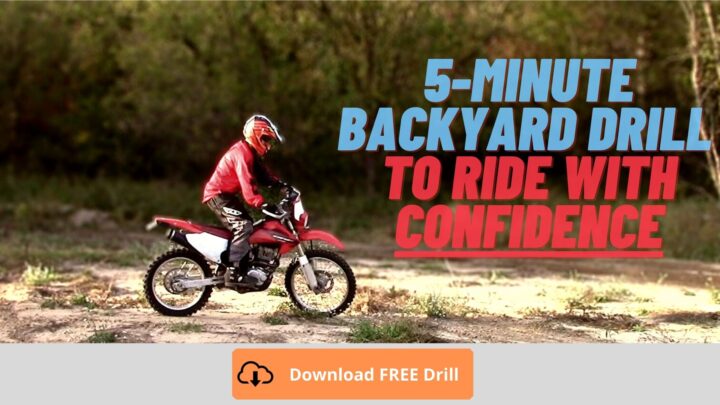 What age range are the CRF125 and TTR125 for?
These 125cc 4 stroke trail bikes are great for beginners, and the age range can greatly vary. You or your kid's height is the most important factor for minimum age.
Depending on which model Honda or Yamaha 125, they're made for the ages 9-16. With that said, they're great for women and young adults if you're learning how to ride a dirt bike.
Small wheel vs large wheel 125 4 stroke dirt bike
The small wheel 125 has 17/14" wheels, while the large wheel 125 has 19/16" wheels. Not only does the large wheel raise the seat height about 1.5" for a taller rider, but it's more stable.
The larger wheels make it easier to ride over bumps and logs, so I recommend the large wheel unless you or your kid is too short to safely ride it.
The Yamaha TTR125L large wheel model also has disc front brake – the small wheel TTR125 has drum front brake. It's not a huge difference, but it's noticeable, especially when it's wet or muddy.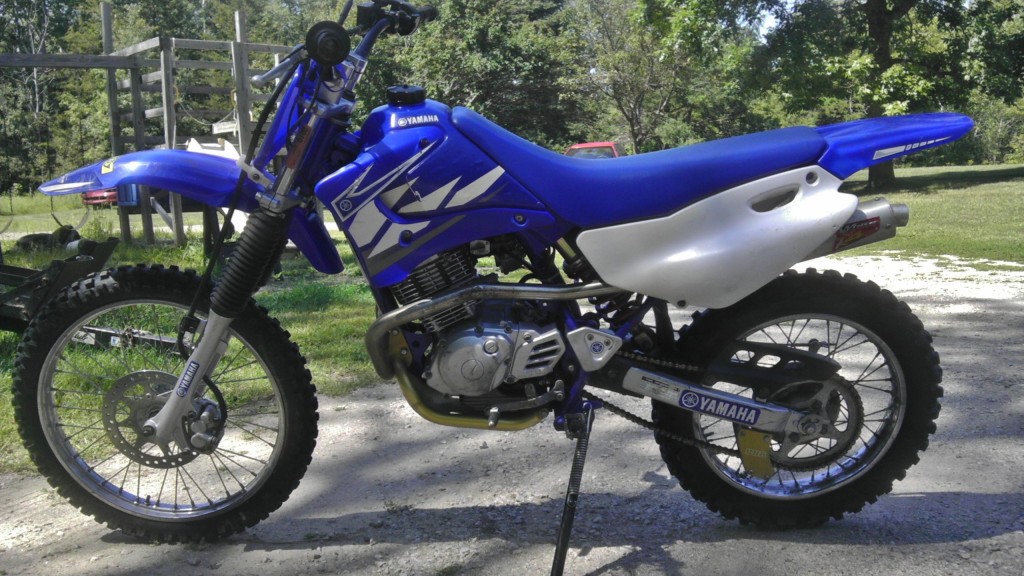 Why choose the TTR 125?
Do you like blue? Okay, that's not the only thing it has going for it… Here's some pros and cons to the Yamaha TTR125:
Pros
Cheap to find used
Used parts are cheap and easy to find
Aftermarket is pretty good
The bike hasn't changed much since it started in 2000
4 different models to choose from
5 speed transmission
Cons
Some parts don't feel as quality/durable as other bikes in its class
Stock carb is finicky (gets dirty quickly and choke is poor quality)
No fuel injection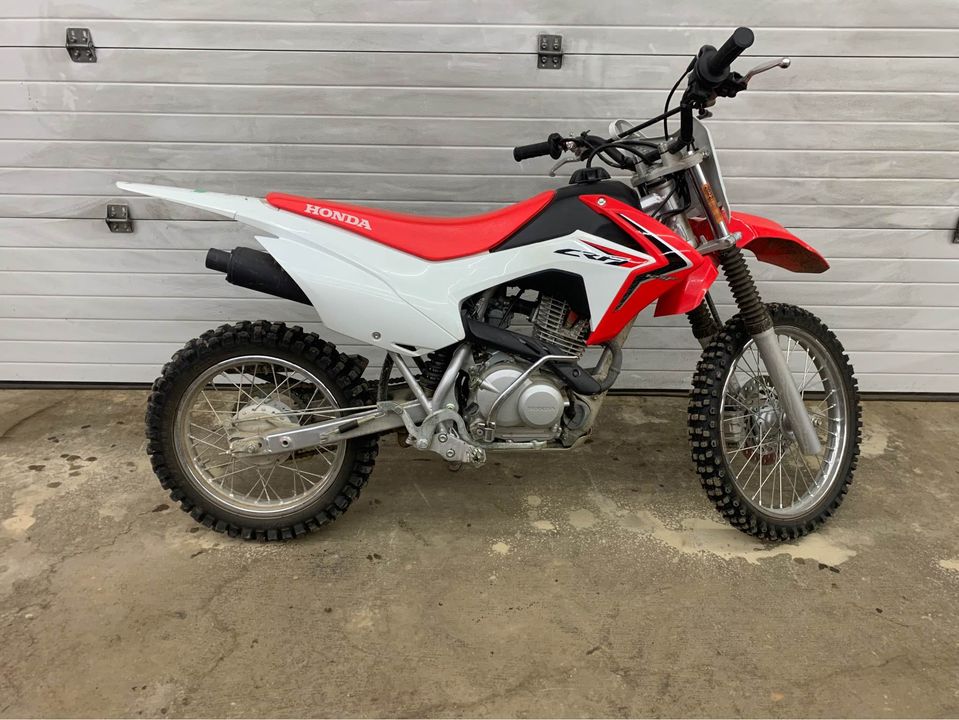 Why choose the CRF 125?
There's quite a few reasons why you should choose the Honda 125 over the Yamaha 125, but it does have some setbacks.
Here's the highs and the lows of the Honda CRF125F:
Pros
All models have electric start
2019 & newer have fuel injection
It's a Honda
Low fuel indicator
Keyed ignition (more theft resistant)
Cons
Costs more due to newer/technology
EFI tuning isn't quite as simple as swapping jets without a good tuner
Only has a 4 speed transmission
In the end, the Yamaha 125 vs Honda 125 battle will never end, but based on your needs, you should be able to decide on which one will be best for you now.
How to ride your dirt bike faster & safer off-road
Now that you're know which dirt bike is best for you, it's time to get started on how to properly ride it. Click here for practical riding techniques to give you more control and confidence on the trails.