Suzuki is still making dirt bikes, but not as many as they used to. If you're looking for the best Suzuki dirt bike for your needs, I will cover the different types of models available in this article and how to choose the right one for you needs.
Does Suzuki still make dirt bikes?
Yes, they're still one of the top dirt bike brands still available, but they're slowly losing ground to the other hardcore companies. They have the least amount of off-road dirt bikes available as of now.
With that said, the dirt bikes that they still make are good quality and reliable. Most of them just aren't the top-performers in their class.
How to pick the right dirt bike for you
What type of riding do you want to do? You don't want to pick a motocross bike for trail riding or dual sport riding, and vise-versa.
If you're a beginner and you just want to ride off-road, then the best dirt bike for you is a trail bike.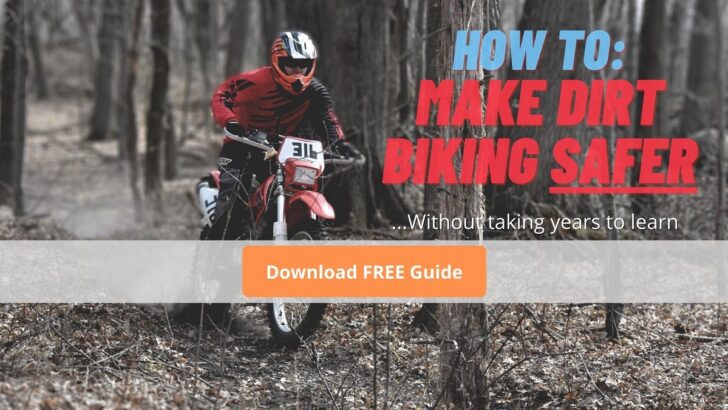 The next two factors to picking the right off-road motorcycle from Suzuki is the size and then your budget.
What's the right size dirt bike for your height?
The more off-road riding experience you have, the less it matters what size dirt bike you choose.
Why?
Because as a beginner, you want a smaller dirt bike so that you can touch the ground with one foot when you come to a stop. This builds confidence right away so you don't have to worry about falling over all the time when learning to ride a dirt bike.
As you increase your skill from practicing proper riding techniques, your balance will get better and you won't have to worry about falling because.
Why would you want a taller dirt bike then? Because taller bikes generally have more suspension and higher performance, allowing you to ride faster and harder with comfort because the suspension can absorb the bigger impacts.
Suzuki trail bikes for beginners
Suzuki doesn't have as many off-road dirt bikes now as they used to. They're slowly fading away from the motorcycle market, but the bikes they still make are good quality.
These Suzuki trail bikes are good starter bikes:
The DRZ50 is the 'first dirt bike' if you have a kid aged 3-5 years old. It's 50cc and is a simple and reliable 4 stroke trail bike that's easy to ride.
Moving up to the DRZ125L, this trail bike is a great starter bike for adults, teens, or any short rider that wants to learn how to ride with a clutch. The low seat height builds your confidence because you can touch the ground more easily, and the smooth power is forgiving and helps you focus more on learning the fundamental riding techniques rather than worrying about controlling too much power.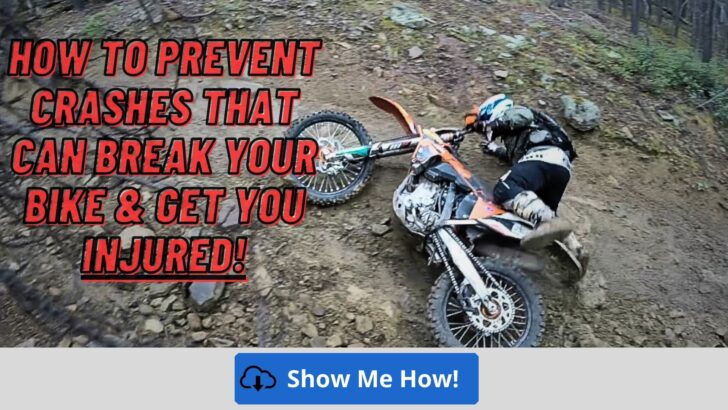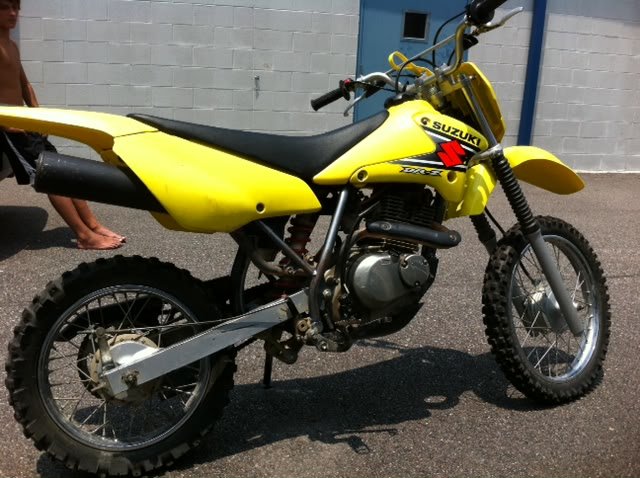 Although the DRZ250 isn't being sold anymore, it's still a good dirt bike if you're a beginner because it has the smooth and reliable air-cooled 4 stroke engine.
Suzuki enduro bikes for trail riding
The only enduro bike (high performance trail bike) from Suzuki is the RMX450Z, which is based off of their 450 MX bike.
It's definitely not a good bike if you're a beginner or for just casual trail riding. When you need power and want to ride more aggressively, then the RMX450 is a dirt bike to consider.
Suzuki motocross bikes for racing
You've got 3 options for motocross bikes from Suzuki:
The RM85 Is an 85cc 2 stroke race bike for kids aged 12-15. It's not a good bike to start on because the powerband is snappy and not very forgiving.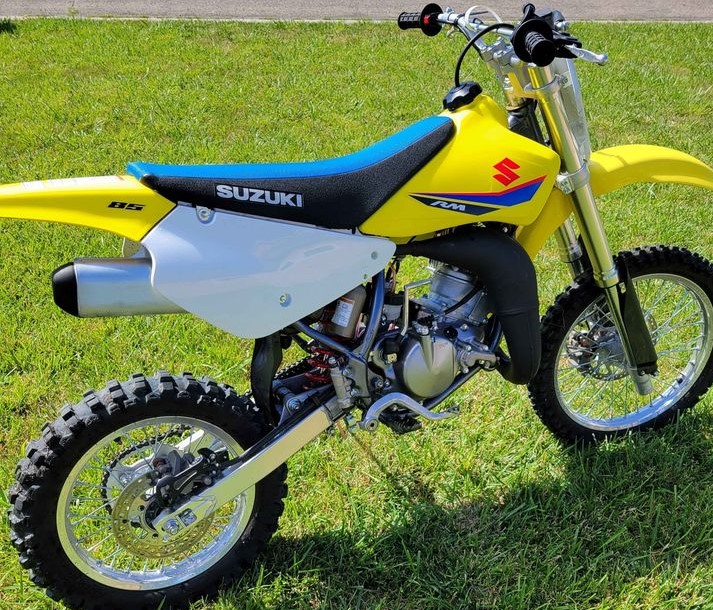 There's no RM125 anymore to transition to a full-size MX bike, so the next step up is the RMZ250. It's a 250F that's good for racing and not much else.
Suzuki dual sport bikes
A dual sport bike is the bike to choose if you want to do all kinds of riding. You can legally ride on the road and then hop on a trail.
These are Suzuki's street legal dirt bikes for dual sport riding:
DR200
Need a beginner friendly road legal dirt bike with a low seat height? The DR200S is the way to go for learning to ride on the road and yet still be able to do some dirt biking off-road.
It's a good bike for your lady or if you are just a short rider like me. The power is smooth and very forgiving, and the DR200 engine is very reliable.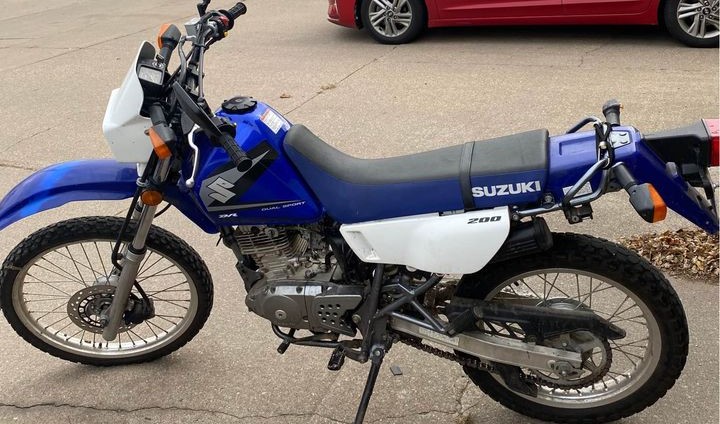 DRZ400
Moving up to the DRZ400, it's been one of the top all-around dirt bikes for around 20 years. It's heavy for a dirt bike, but not super high performance, so why is it so popular?
Because it can do just about everything.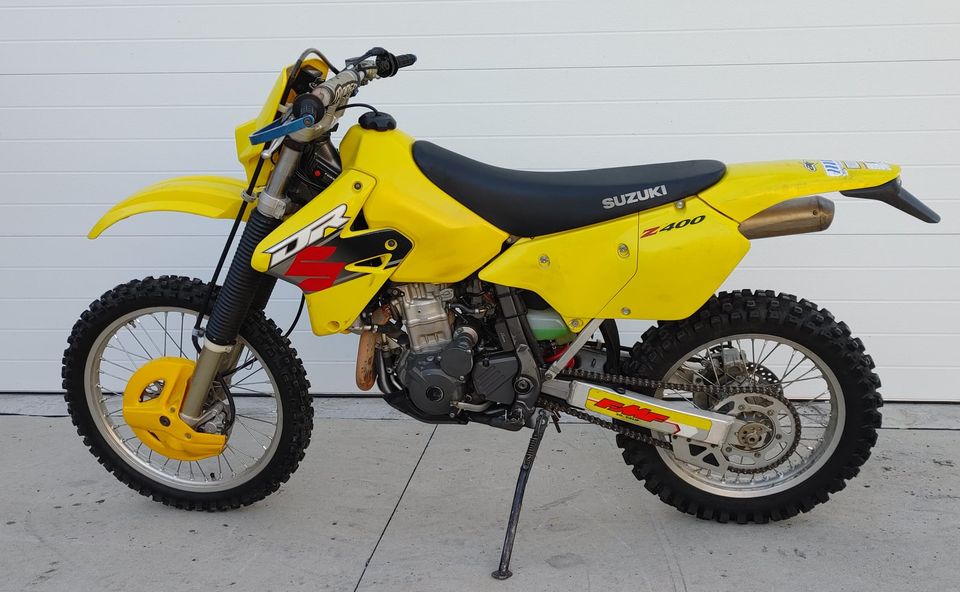 DR650
Are you more into adventure riding and putting on a lot of miles that include road riding? Then the DR650S is your best pick from Suzuki, as it has the power and stability for highway crushing, but is still capable of handling the dirt with the right dual sport tires.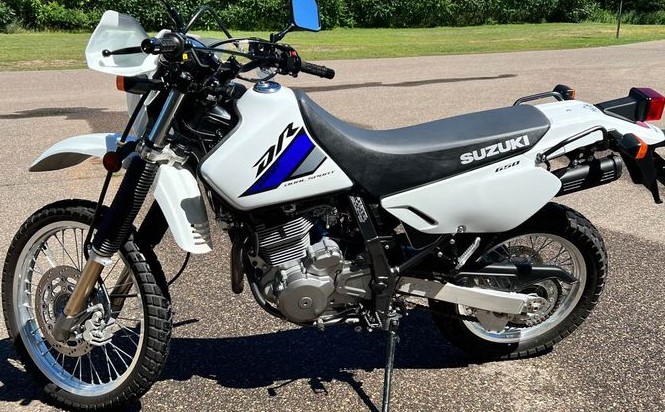 Top used and cheap Suzuki dirt bikes
Maybe you just want to start out on your first dirt bike with something inexpensive but still reliable from Suzuki. These dirt bikes are your best options for cheap:
DRZ125
The DRZ125 has been around for almost 20 years, and now Suzuki only sells the large wheel model with 19/16" wheels. The small wheel with 17/14" wheels is virtual the same bike (KLX125 too), just with a lower seat height from the smaller wheels, making it a great beginner dirt bike if you're short.
The DRZ 125 is reliable, easy to maintain, and can be bought relatively cheap on the used dirtbike market.
DRZ250
The DRZ250, as I mentioned earlier, may or may not be cheap, depending on your local market. With that said, it's a good beginner dirt bike for adults, so if you find a good deal on one, it probably won't last long.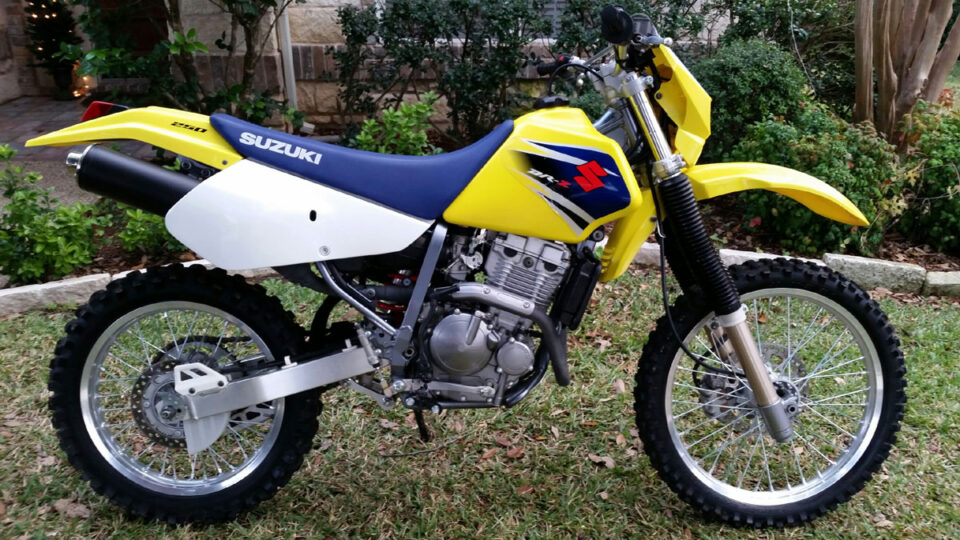 DR350
While it hasn't been made since 2001, the DR350 is still a solid and reliable dirt bike. There was a trail bike and dual sport bike options – they both had the same 350cc air-cooled 4 stroke platform.
It makes good, smooth power that is noticeably better than a 250, but still has the 35″ seat height that doesn't make it ridiculously tall if you're under 5'10" tall. The 350, 350S, and 350SE are affordable options if you're looking to get started on a budget with a midsize motorcycle.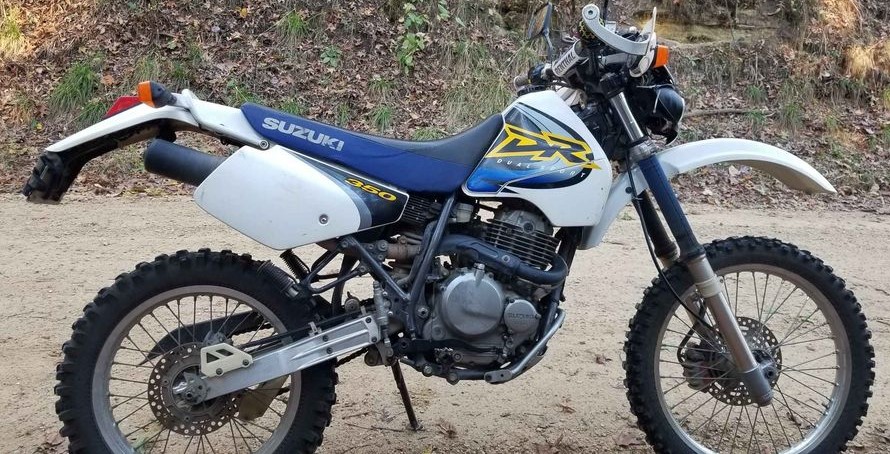 How to safely ride off-road
Choosing the right first dirt bike is your first step to becoming a safer rider because you'll be able to more easily control it.
The next step is learning the proper techniques to quickly build your confidence, and I want to help you get started. Click here to learn these basic techniques.