What is the best dirt bike? Back when I was little I thought the best bike was the one that was the fastest and looked the coolest, but hat's not always the case.
In fact, it's rarely the case if you want the best dirt bike for YOU!
Here's the hard truth…
There's no "Best Dirt Bike".
At least not in that sense that it's the best dirt bike for everyone in every situation.
That's why you have to classify who you are as a rider and what you want out of a dirt bike.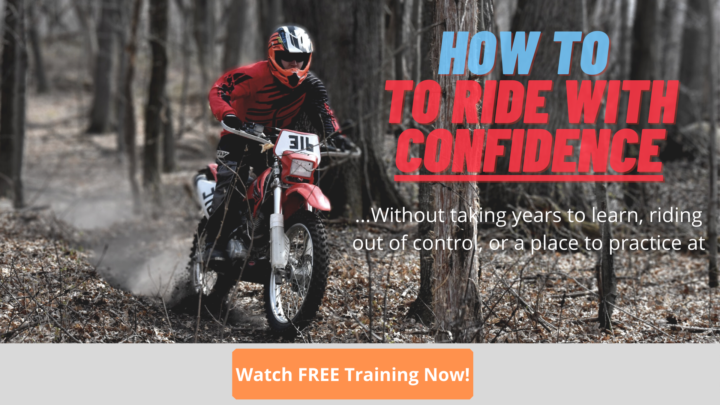 For example, the best beginner trail bike is most certainly not going to be the best or even comparable to a motocross bike for racing on a track.
That's why I've put together this guide and lists of the best bikes for each type of riding, as well as some sizes.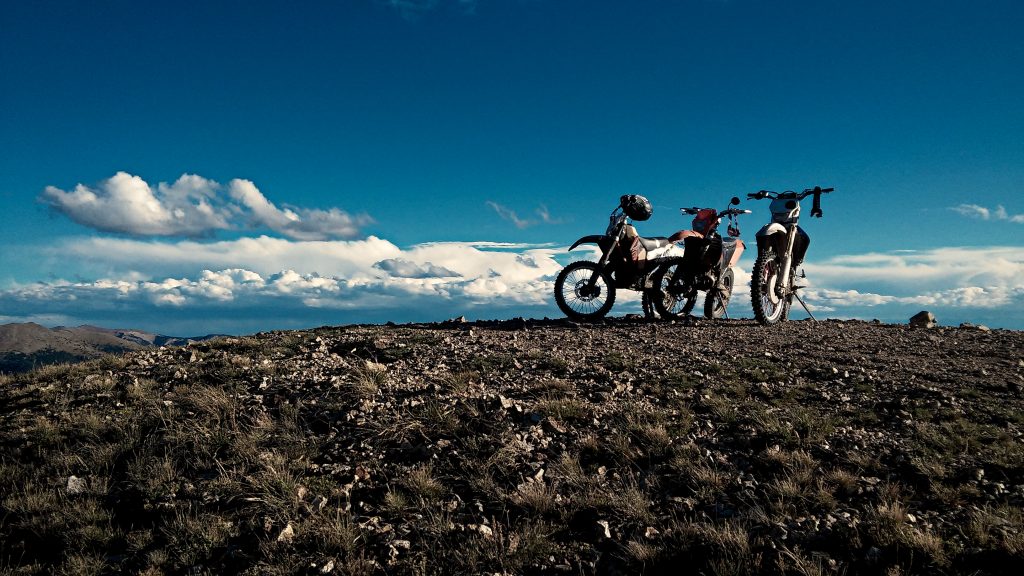 Best Dirt Bike For Beginners
Starting on the right dirt bike is key to building your confidence and skill quickly. A beginner-friendly bike is easier to ride because the power is smooth and predictable. This will be a trail bike that's most likely and air-cooled 4 stroke.
The best beginner dirt bikes are:
Kawasaki KLX140
Honda CRF250F
Honda CRF125FB
Kawasaki KLX230R
Beta 200RR
Kawasaki KLX140G
The benefits of choosing the right first dirt bike as a beginner
They have a lower seat height so it's easier to touch the ground and balance when you come to a stop. This builds your confidence because you don't have to worry about falling over easily when learning how to ride.
A beginner trail dirt bike is also slower, which allows you to focus on having fun and learning how to stay in control, rather than the bike controlling you because the front wheel keeps coming up when you give it gas.
They're also very reliable and are cheap and easy to maintain compared to a motocross or enduro bike. This saves you time and money as a new rider allowing you to have more fun because you're spending more time riding than wrenching on your bike(s).
Once you choose the right bike to start on, then it's time to learn proper riding technique to prevent big crashes.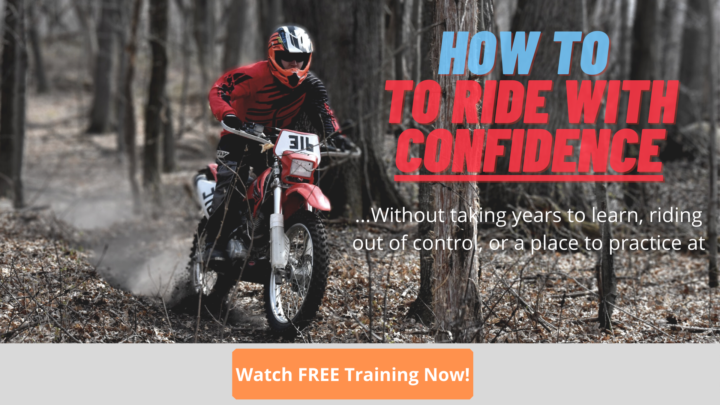 What's the best dirt bike for trail riding?
How tall are you, what trails are you riding, and what's your experience level? Answering those questions will narrow down your results so that choosing the perfect dirt bike is easy.
Overall, these are the best dirt bikes for trail riding:
Honda CRF250F
Yamaha WR250F
Honda CRF250RX
Yamaha WR450F
Beta 200RR
Yamaha YZ250X
KTM 250XCW
Husqvarna TE300
2 stroke vs 4 stroke for trail riding
This is and always will be a debate, but actually, it's not even that big of a deal anymore…
Why?
Because 2 stroke trail bikes have gotten so good that they almost feel like a 4 stroke engine. They're smooth and just about as easy to ride – some 4 strokes are harder to ride nowadays with their aggressive and snappy powercurve.
These are the biggest differences between a 2 stroke vs 4 stroke:
Engine design
Handling feel – how heavy they feel while riding
Exhaust sound
Mixing gas vs no mixing
Best 2 Stroke For Trail Riding
There's quite a few 2 strokes that are specifically designed for trail riding nowadays. So, you need to decide on a few factors. What's your favorite color? What kind of trails are you doing? How aggressive are you riding? And how much power do you need?
Depending on your needs, these are the best 2 stroke dirt bikes for trail riding:
KTM 150XCW
Beta 200RR
Yamaha YZ250X
KTM 250XCW
Husqvarna TE300
Best 4 Stroke For Trail Riding
Speaking of trail riding, there's even more bike options when it comes to 4 stroke dirt bikes. From beginner bikes that are super easy to ride, all the way to mega-torque and horsepower for highly competitive racing bikes.
Again, depending on your needs, here's the best 4 stroke dirt bikes for riding trails:
Honda CRF250F
KTM 250XCF
KTM 500 EXC-F
Best Motocross Bike
Looking for the best motocross bike? As of today, it's hard to go wrong with any brand. As long as you properly maintain it, they're all going to be pretty reliable.
With that said, these bikes have been known to be some of the best overall motocross bikes:
Yamaha YZ250F
KTM 350SXF
Honda CRF450R
KTM 450SXF
Best dirt bike for trail & track riding
Want to do a mixture of motocross and trail riding but can't afford or keep two bikes? There didn't used to be many good bikes that could do both well, but today there are some options if you can compromise certain characteristics.
For example, you can't have good suspension for jumping and riding fast and still be plush and comfortable on slow and technical trails. So, you compromise and get something in the middle. That's where the latest enduro bikes come in.
These are the best dirt bikes for trail and track riding:
Yamaha YZ125X (2 stroke)
KTM 150 XC (2 stroke)
Yamaha YZ250FX (4 stroke)
Honda CRF250RX (4 stroke)
Kawasaki KX250X (4 stroke)
Yamaha YZ250X (2 stroke)
KTM 250 XC (2 stroke)
KTM 350XCF (4 stroke)
Yamaha YZ450FX (4 stroke)
Best 125cc 2 stroke
2 strokes are still alive and kicking, even in the motocross scene.
Although Yamaha is the only Japanese brand selling new 125cc 2 stroke dirt bikes, they're not the only one.
The best 125cc 2 stroke dirt bikes now are: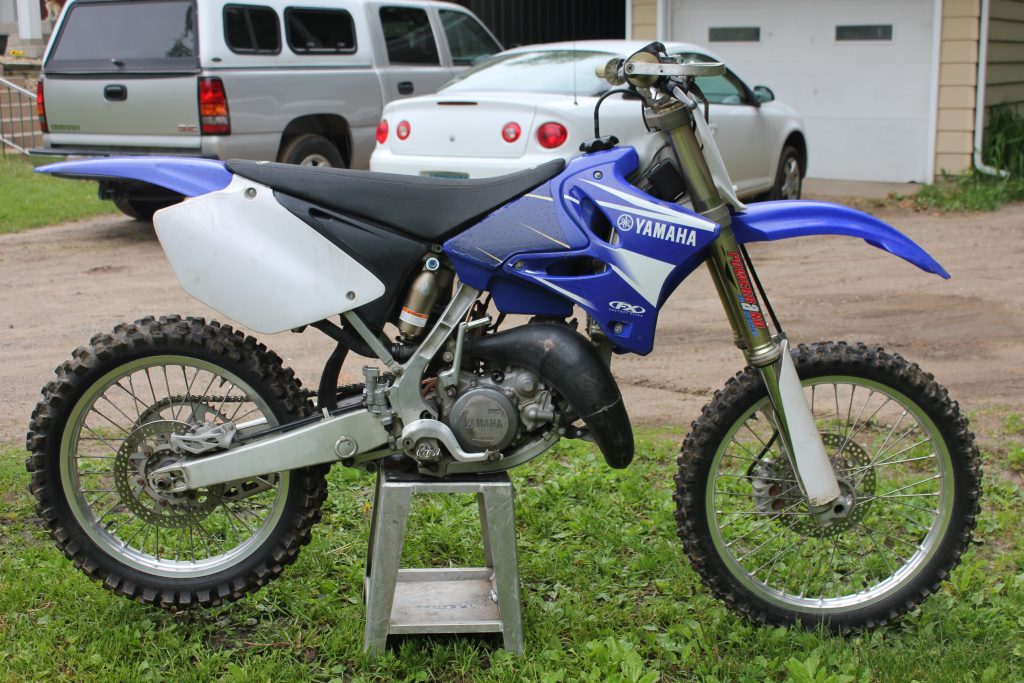 The KTM is better in basically every category except suspension. But even the suspension has gotten pretty good over the last decade of improvements.
Best Dirt Bike For Kids
Looking for a dirt bike for your kid? There's a lot of models to choose from, but it mainly comes down to size. You can use the chart in this article as a reference.
The best dirt bikes for kids from smallest to biggest are:
Yamaha PW50
Yamaha TTR50E
Honda CRF110F
Kawasaki KLX140
Best Dirt Bike For Teenager
Teenagers greatly vary in size, so the best dirt bike for your 13 year old may not fit your 17 year old. It also depends on the skill level. A motocross bike is not good to start out on.
These are the top beginner bikes for teens 13 years of age and older:
Kawasaki KLX140L
Kawasaki KLX230R
Honda CRF250F
Best Dirt Bike For Girls
More and more girls have gotten into dirt biking, which is awesome! However, it's important that you (or your female rider) start out on something that is short enough and easy to ride.
The best dirt bikes for girls are:
KLX140L
KLX140G
TTR125LE
CRF125FB
KLX230R
Beta 200RR
Best Dirt Bike For Hard Enduro
Outgrow your trail bike and need something with higher performance? Enduro bikes have gotten popular with hard enduro racing and type of riding growing in the last 10 years.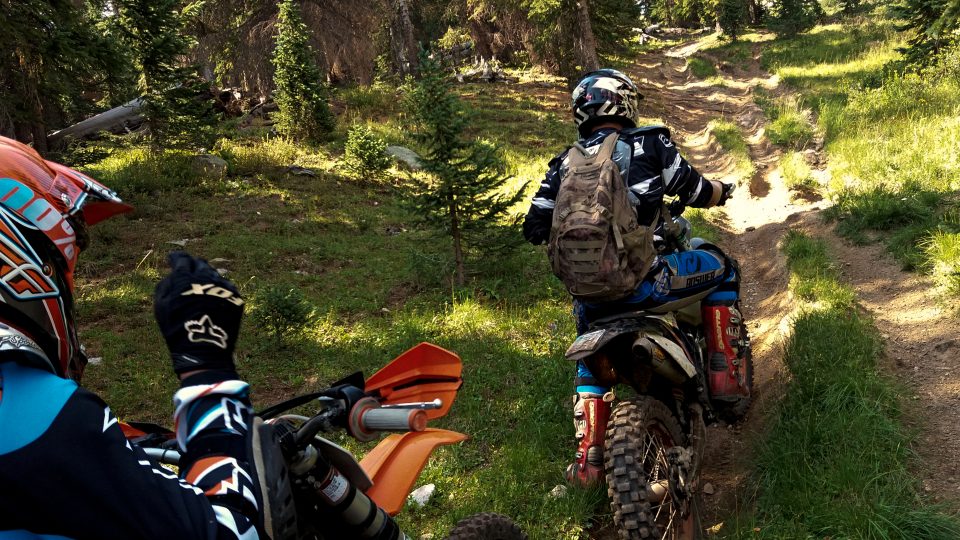 Lightweight, smooth but powerful engine, good brakes, and high tech suspension are what you want.
The best dirt bikes for hard enduro are:
KTM 250XC
YZ250X
KTM 300XC
Husqvarna TC300
Best Dirt Bike of All Time
If I were to choose one dirt bike that is better than the rest, what would I choose?
Honestly, I'd have to ask a question before I give an answer…
What kind of riding will it be used for?
It's hard to determine what is the best "all-around" dirt bike because there's no "perfect bike" that is great at every type of riding.
With that said, if I had to choose one dirt bike for the rest of my life to do every kind of dirt bike riding, I would be hard pressed not to pick the Yamaha WR450F as the best dirt bike of all time.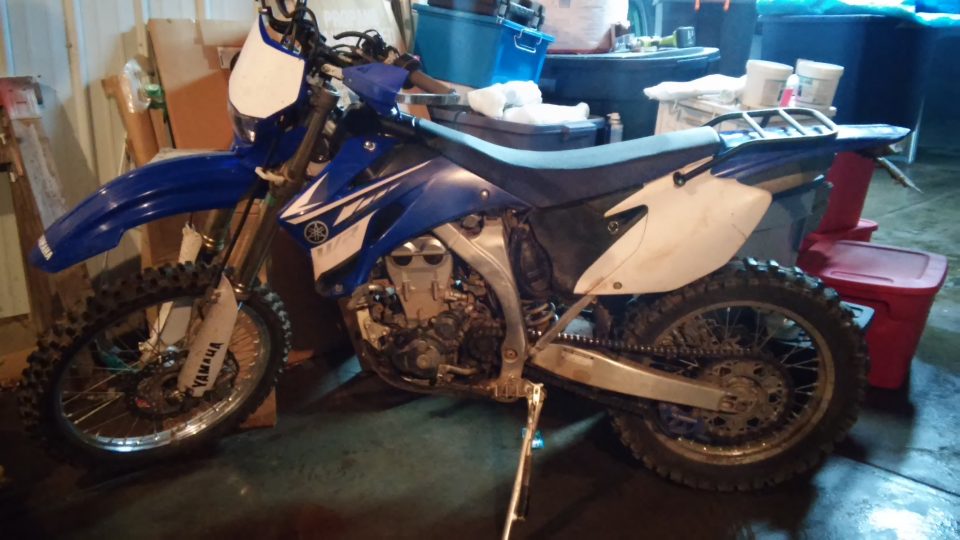 It's changed somewhat over the years, but it's always been an amazing package that is super reliable.
Best Dirt Bike For Short Rider
Whether you're just starting out or just want a bike that is short enough to touch the ground with your feet on, there's smaller bikes available.
The best full size dirt bikes for a short rider are:
Kawasaki KLX140G
Kawasaki KLX230R
Honda CRF250F
Beta 200RR
Best Dirt Bike For Big & Tall Rider
Most full size dirt bikes are pretty close to the same height. The best thing you can do to make a dirt bike feel bigger is by opening up the cockpit. Simple adjustments and mods can be done to any bike.
If you're a larger rider that weighs more, you'll want some extra torque and horsepower to make up for it.
Yamaha YZ450F (motocross bike)
Honda CRF450RX (enduro bike)
Yamaha WR450F (trail bike)
KTM 500 EXC-F (dual sport/trail bike)
Best Dirt Bike For Older Rider
As you get older, your bones and muscles slow down and don't heal as quickly. Therefore, older riders generally prefer a dirt bike that is easier to ride. This usually means slower and more predictable compared to an enduro or mx competition bike.
Again, depending on your size and needs, these are the best dirt bikes if you're an older rider:
Kawasaki KLX140G
Honda CRF250F
Beta 200RR
Yamaha WR250F
Beta 300 Xtrainer
Best Dirt Bike Brand
Over the last 40 years there's been a number of dirt bike brands that have come and gone or have transferred ownership. A lot has changed between who offers the best dirt bikes and types of bikes. KTM and Yamaha are at the top of my list because they strive to make bikes that we, the consumer, want to buy and ride.
In my opinion, as of today, these are the best dirt bike brands ranked in order:
KTM
Yamaha
Honda
Husqvarna
Kawasaki
Suzuki
How to become a better & safer off-road rider
Alright, so you should know what dirt bike is best for you to start on, but now it's time to learn how to ride it so that you have fun without crashing hard. How do you do that though?
It's starts with the fundamentals of off-road riding techniques. To get started with proper riding techniques to quickly improve your control and confidence tap here.