Best Dirt Bike For Girls & What Size You Need
Girls ride too! I'm always excited when ladies are interested in dirt biking because it really supports and encourages this as a family hobby. 
This guide reveals the best dirt bike for girls, whether you're a beginner, short, tall, or experienced. I've taught many girls how to ride a dirt bike over the years, so I know how important it is to start out on the right size and type of dirt bike.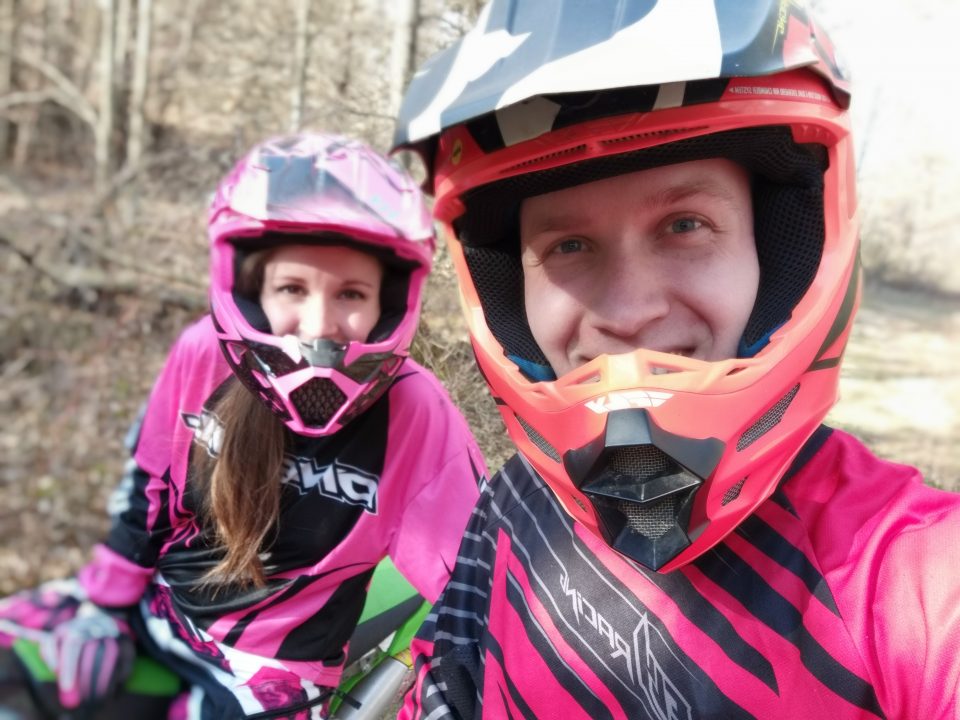 What's A Good Size Dirt Bike For A Woman?
The size of a dirt bike is important for beginning female riders. If you're a first time rider, you'll want to be able to touch the ground with at least one foot because it builds confidence. Confidence is key when it comes to learning how to ride. 
Simple Sizing Based On Height
If you're a short female (5'2″ and under) then a seat height of about 31″ will fit well. This will generally be a 125cc 4 stroke trail bike. 
Average sized ladies (5'2″-5'6″) will want a slightly taller seat height in the 31-34″ range. 
For a full size chart click here. 
Sizing Based On Experience
If you're a beginner, then you want to start on a smaller dirt bike. Being able to touch the ground is key to giving you confidence right away. This is true whether you're a girl or guy learning to ride a dirt bike.
As you practice the basics and perfect your riding technique, you will be able to balance and control your bike better. The better rider you are, the less of a difference it will make what size dirt bike you're on because you'll only need to touch the ground when coming to a stop.
Dirt bikes for girls
This list can work for guys too, but since girls are generally shorter and have less strength to begin with, these are my safest recommendations. I want you to start out safe so that you don't crash and quit riding. We need more girls on dirt bikes!
The best dirt bikes for girls are:
KLX140L
KLX140G
TTR125LE
CRF125FB
KLX230R
Beta 200RR
Best Beginner Dirt Bike For Girls
The best dirt bike for first time female riders is the Kawasaki KLX140L or KLX140G. The model decision depends on how tall you are. 
The KLX140L is an excellent dirt bike for shorter to average size women that are new to dirt biking. It has a low seat height, is relatively lightweight, has electric start, and is very easy to ride. 
The KLX140G is basically the same bike but with full size wheels (21″ front/18″ rear). The bigger wheels not only makes the seat height taller for bigger riders, but it also handles bigger obstacles better. 
Going from medium (19/16″) to full size wheels makes a big difference when trail riding. Rolling over rocks and logs is considerably easier simply because of the physics of a larger diameter. A bigger wheel rolls over the same size obstacle with less effort than a smaller diameter wheel. 
What Makes The KLX140 So Great For Girls?
I like the KLX140L so much that I bought one for my wife, so I have personal experience with these bikes. 
As long as you maintain it and ride it often so the carb doesn't get dirty, the KLX140 is such a simple and reliable, but effective bike. The electric start is just magic. Yes, many other dirt bikes have it now, but having the magic button is almost essential if you're a beginner female rider. 
Kick starting can be frustrating for new riders, and especially women (ask me how I know), so push-button start is one less thing for you to worry about when there's so much already going on when starting out riding. 
The suspension is plenty good and plush for most riders. The shock is somewhat adjustable, and the forks have decent firmness without feeling like a pogo stick. 
The engine is about as smooth as it gets, which is perfect for building confidence. You don't want an abrupt and overpowerful engine when trying to figure out the clutch and throttle control.
Warning If You're Looking For A Bike For Your Wife/Girl Friend/Daughter
Maybe you're reading this because you want to find the perfect bike for a lady in your life. I can tell you right now that putting them on the wrong bike to start out is one of the quickest ways to scare them away from dirt bikes. 
From my experience, females are a little more timid (men can be too) and are afraid of messing up or getting hurt from riding. 
Starting out on a bike that's too powerful is a great way to get her hurt or make them extremely uncomfortable because she can't handle the bike. 
Learning the throttle and clutch with your hands is the same in theory as driving a car, but the muscle memory simply isn't there. 
One little twist of the wrist and you can be off into the trees. 
Bottom line?
Stay away from any motocross bike or other bikes larger than 250cc for a beginner rider. 
Lightweight Dirt Bike For Shorter Girls
Girls are smaller as a general rule, so it's okay to look for a smaller, lighter dirt bike. 
The Yamaha TTR125LE and Honda CRF125FB are great bikes for if you're a smaller lady.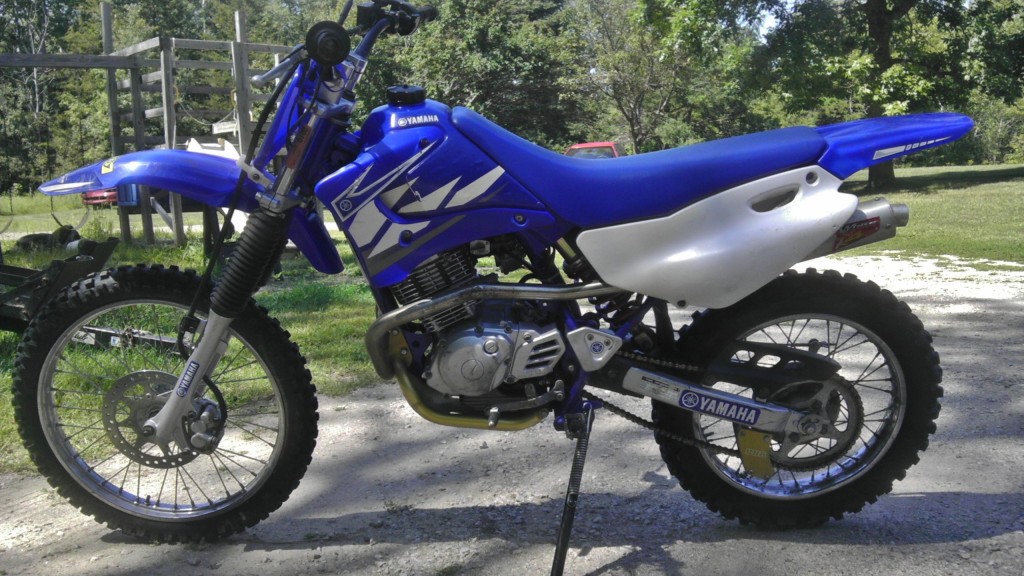 The specs are very similar, with the weight being within 1 pound of each other. The CRF125F big wheel seat heat, however, is almost an inch lower. It also has fuel injection, whereas the TTR 125 still has a carburetor. 
Best Intermediate Dirt Bike For Girls
Moving towards a larger bike, Kawasaki's new KLX230R has all the features of a great trail bike. The air cooled four stroke engine makes smooth power that's easy to ride, and the fuel injection removes the headache of jetting a carb at different elevation or climate.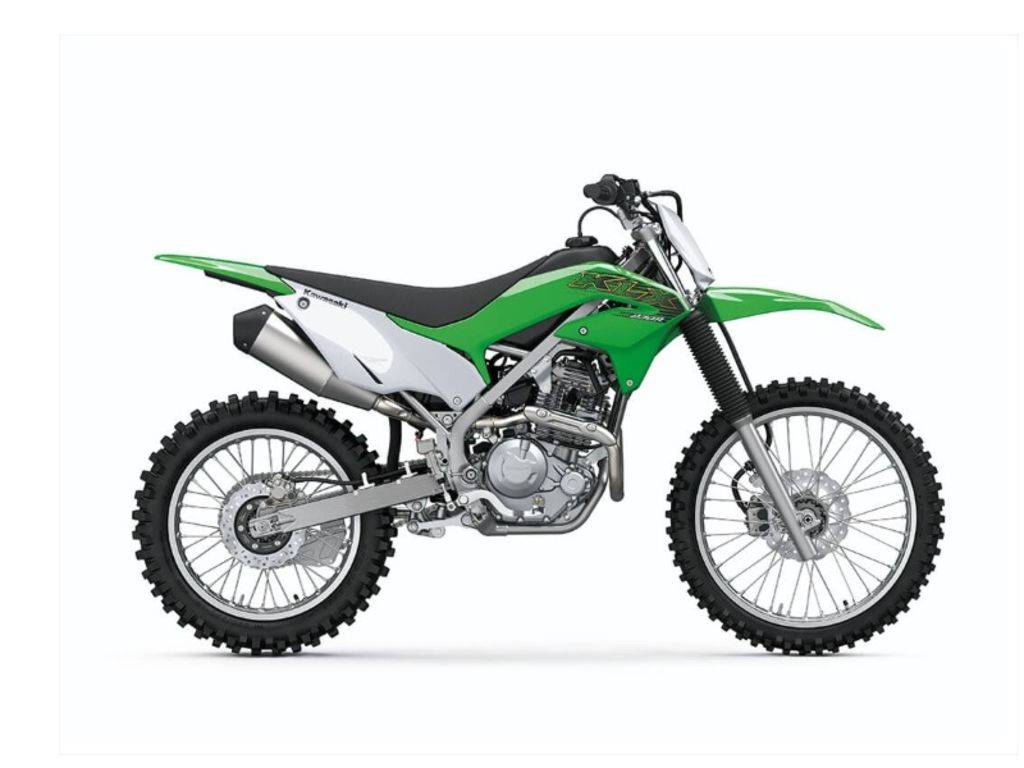 E-start is the new standard, so no need to worry about kick-starting the KLX230. 
It's not the lightest bike out there, but if you're a taller/larger rider, it's not noticeable unless you tip over and need to pick it back up. 
Just make sure you get the 230R and not the 230 street dual sport model. 
Honda's CRF250F is a good alternative if you bleed red. It's a little bit bigger and heavy, but produces good, smooth power with a fuel-injected 250cc 4 stroke. 
Bigger Dirt Bike For Experienced Women
Already know how to ride and want to up your game? KTM's 200 XCW used to be my go-to choice for this type of recommendation, but KTM put a stop to their 200cc 2 stroke for trail riding…
Enter in the Beta 200RR.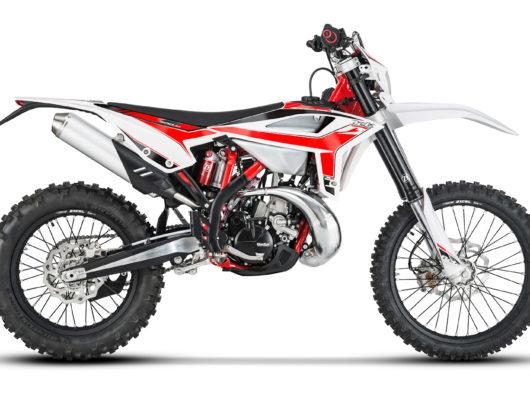 It's what the KTM was and more for a intermediate level enduro bike. The chassis is slightly smaller than a full size enduro or MX bike, making it easier to handle. With that said, it's fully capable of doing technical single track trails riding with it's smooth, yet potent engine. 
The E-start and oil injection takes away stress and allows you to focus on having fun and getting more seat time. 
Seat Height Too Tall or Short?
Lowing the seat height is a common mod that you can do if you buy a bike that's too tall for your comfort level. This list covers the top 6 mods to lower the seat so you can touch the ground with your foot more easily.
On the flip side, maybe you got a dirt bike that is a little bit cramped and want to make it feel bigger before buying another bike. This guide shows you simple and cost-effective mods to make your cockpit feel larger, as well as some riding tips to make you a better rider!
How to become a better & safer rider
Now that you know what dirt bike to get, it's time to learn how to properly ride it! I want to give you 3 simple riding techniques to get started that will build your confidence and keep you safer on your dirt bike. Click here to learn more.