Looking to upgrade the carburetor on your TTR125? The stock carb gets the job done, but it provides underwhelming performance, and it can cause a lot of problems.
Swapping a Mikuni VM24 carb onto your TTR 125 is not that difficult if you have a little bit of time and some basic tools.
Why change the TTR125 carb?
Not too often will you see me devote an entire article to a "Make My Dirt Bike Go Faster!" article, let alone on a bike that is meant for beginners. However, there are numerous advantages to this modification on all Yamaha TTR125 models – especially if you've already done some other performance mods.
If you've bought a used TTR125 or have owned one for a while, chances are that you've had some problems with the stock carburetor. This may be a bad choke, sticking float/needle, or jetting problems that make it hard to start or not run right.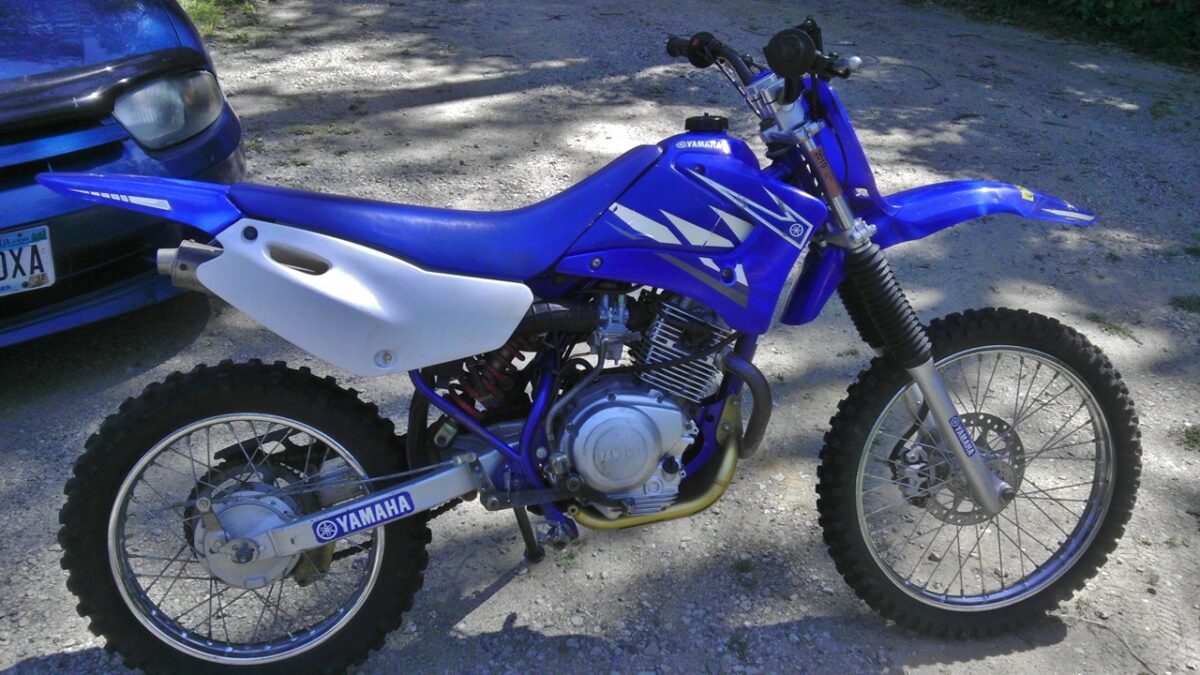 You can try different pilot and main jets in there, and even fine to the needle position, but it just never seems to run quite right, and it get worse with time. Some parts of it are just poorly designed and they don't work right after so many years.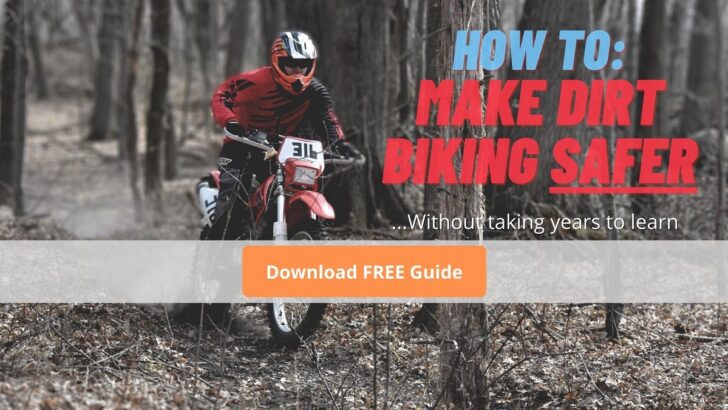 Fortunately for those of us that like to fix things, these problems can be cured with a better carburetor. Even better yet, a new one can be found for under 100 bucks!
Mikuni VM24 Carb vs. Stock Carb
So, why is the Mikuni VM24 round slide carb better than the stock Mikuni on Yamaha's TTR 125 four stroke dirt bike? First of all, it's not as finicky and is easier to jet.
Once you get the jetting dialed in, you shouldn't have to mess with anything other than possibly an air screw adjustment in the cooler riding season.
Want more power? Because this carb will give you that, even if your TTR 125 engine and exhaust are stock.
It will make a bigger difference if you have intake, exhaust, and even engine mods (big bore/cam), but with a stock set-up you'll get better throttle response everywhere and it will rev out much further, making it feel like a different bike.
If you're tired of messing with the dumb bar-mount choke on the TTR, you can throw that out as well with this new carb conversion. The choke is mounted right on the new carb itself.
In fact, my TTR125's and many other owners of this carb swap say that it usually doesn't even need the choke to start, even when the engine is cold.
What Do You Need For This Swap?
To replace the stock TTR 125 carb with the Mikuni VM series carb, you need these simple tools to make it easy:
Mikuni VM24/ss carburetor
Screwdriver
Pliers (needle nose)
Drill with 5/16″ drill bit
New jets (Depending on where you get the carb)
New 6mm Fuel Line (1′ is plenty)
File or new clamp?
How Do I Install The VM24 On A TTR125?
Technically, I wouldn't call this a 'bolt-on' swap because there are a couple of modifications you have to make.
However, this is one of the easiest conversion projects you will find when swapping dirt bike parts. Total time should be 1-2 hours if you have everything ready, and even less if you've done it before.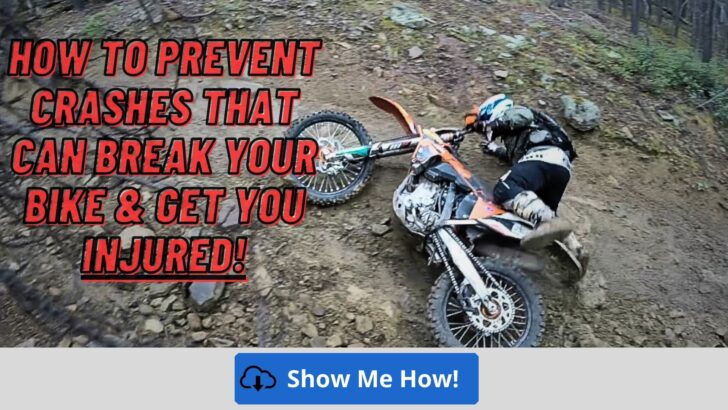 The first thing to do is take off the throttle cap from your new VM24 carb, as well as the one from your stock TTR125 carb and remove the cable/adjustment screw so all you have left are the bare caps.
You will be using the stock TTR throttle cable, which will require the metal elbow off of the stock carb cap. It's held in place with a locking clip, so just pull that out with some pliers.
Drilling The VM24 Carb Cap
Now you will need to drill a larger hole in the new VM24 carb cap so the TTR cable/elbow can fit through it. Some people say they used a 1/4 drill, but the TTR elbow fitting measured .285″, which is about 9/32″.
That drill might work, otherwise, you can go up to a 5/16″ drill (.312″) to make it fit. If you are wondering about the threads, yes they will be gone after you drill through it, but you don't need the adjustment screw from that cap for it anymore.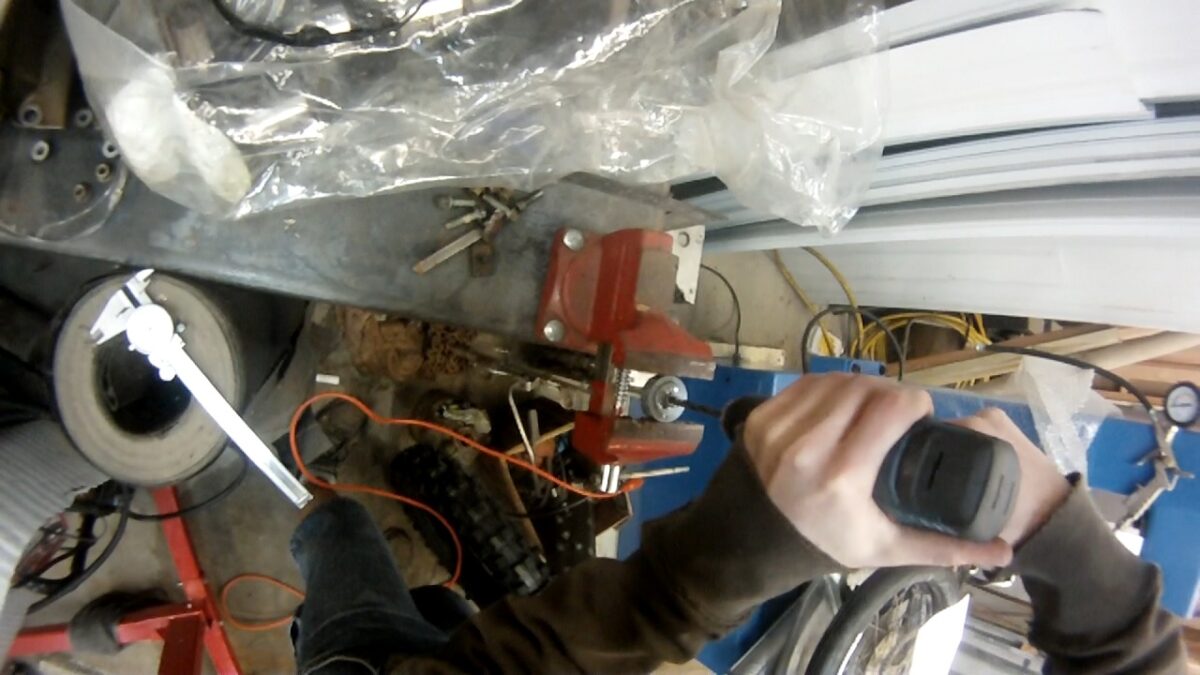 Now you can put the elbow assembly on the new cap and hook the TTR cable up to the slide.
Some owners of this conversion mentioned that the new carburetor is shorter in length, requiring you to stretch the inlet-side boot to make it reach. I did not have this problem when I swapped it onto my 2000 TTR125L, however, you can buy a new aftermarket intake boot (Amazon) that will stretch and fit a little better, especially if your stock boot is hard and cracking, which can cause an air leak.
The clamp on the inlet fits without modification, but the engine side of the carb boot didn't clamp down far enough on mine. You can either get another clamp or just file down the spacer in the stock clamp so you can tighten it down more.
Routing New Gas Line
After you have the carb bolted in, the only thing left is the gas line. You will more than likely need a longer one to reach the new carb.
You can either wrap it around the back of the frame to keep it out of the way, otherwise, you can just route it underneath the frame, which is a shorter distance.
If you haven't already, you can completely remove the stock TTR125 choke and cable because it isn't needed anymore.
Also, for those of you that have the newer model TTR125's with the two-cable throttle set-up, just use one of those cables with the new VM24 carb and remove or tie up the other one, as it doesn't use two cables.
Just turn the gas on now and fire it up! Adjust the idle screw knob when it's warmed up and it purrs like a mountain lion.
What Jets Should I Use?
Depending on what mods have been done to your bike and where you live, your results may slightly vary. If you're buying a new Mikuni VM24 from Sudco or from an eBay seller that sells new ones, they come jetted fairly close, although you may need to swap out a jet.
As I mentioned above, if you're using a VM24 carb from a 65cc 2-stroke then it will require different jets to run properly. The 65's need much richer jetting compared to the small-bore four-strokes, so you'll need to change the main jet for sure, and possibly a pilot, depending on what comes with it.
Don't worry, jets are only a few bucks, and they share the same jets as most other Mikuni VM and TM carbs.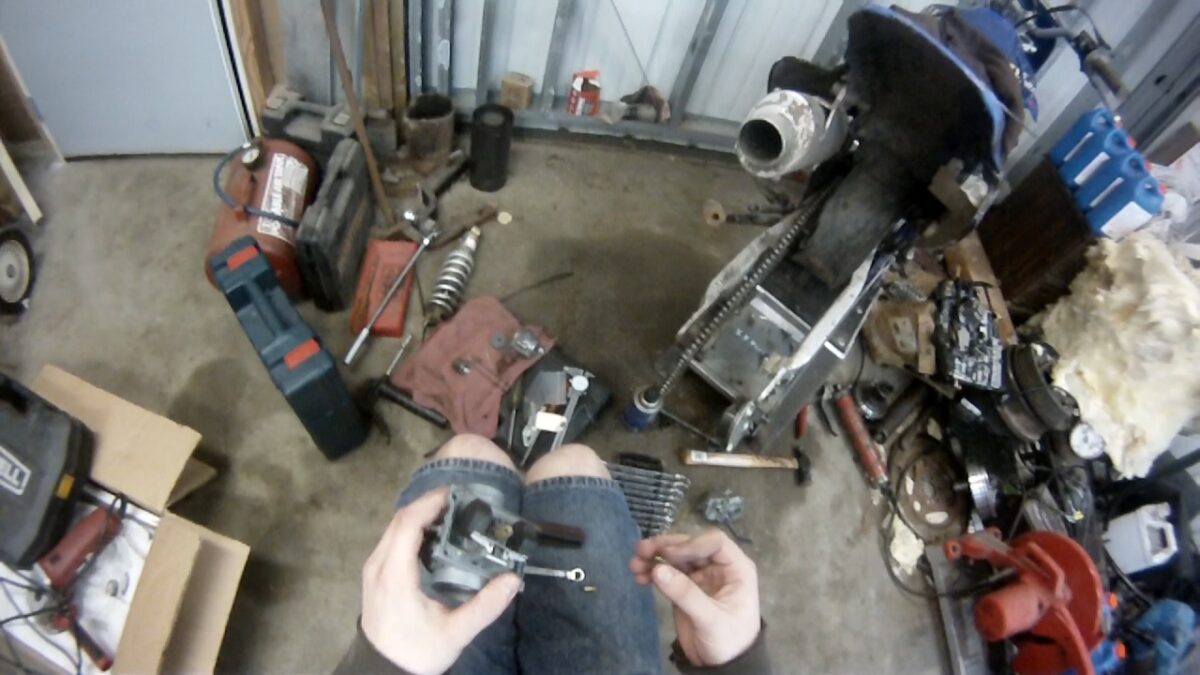 Below are the average starting points for the two different VM24 carbs you can put on your TTR125. These are based on an elevation of about 1000 feet, and a temperature of 70 degrees Fahrenheit. The engine is stock, but it has an aftermarket exhaust.
With that said, if the float height is not adjusted properly to factory spec, your jetting will be thrown off and will result in some head-scratching confusion.
The float height directly affects all other jet circuits. This will be discussed more in-depth in a later post.
New VM24 Jetting For TTR125:
Main Jet: 105
Pilot Jet: 17.5
Needle: 1st or 2nd clip position from top
Used VM24 Jetting From KX65 For TTR125:
Main Jet: 155
Pilot Jet: 27.5
Needle: 1st/top clip position
Air screw: 1-1.5 turns out
Troubleshooting the needle jet circuit
The needle is about the only thing that may be harder to tune. It runs a little rich, especially with a bone stock TTR, even at the leanest position.
I haven't found any leaner needles you can buy for it, but after riding the bike for a little bit and allowing it to fully warm up I didn't even notice a hesitation.
Other than that, this bike runs great now from bottom to top with more over-rev due to the larger bore size.
Was that too much reading to remember? I'll give you a quick low-down on what this swap entails…
Bottom Line
Remove stock TTR carb and throttle cable/elbow
Remove VM24 throttle cap and drill hole up to 5/16″
Install the stock elbow onto the VM24 cap that you just drilled
Adjust your needle clip while it's out, then hook up the throttle cable and scew on the cap
Install new main and pilot jets if needed
Remove the old choke cable and one of the throttle cables if you have a newer model TTR
Fit the VM24 on (making necessary boot/clamp adjustments if needed)
Route new fuel line onto the carb.
Turn the gas on and fire it up!
Where Do I Find The VM24 Carburetor?
Fortunately, these carburetors are very easy to find and buy. You can buy a used carb from certain bikes, or you can buy one that's already jetted for a TTR125 so that you can skip most of the work that I did and go ride right away!
Are you ready to swap out your poor-performing stock carb for a better starting & running Mikuni VM24 carb for your TTR125? To order yours on Amazon that is pre-jetted for a TTR125 click here.
Tips for buying used if you have more time than money
Sudco and eBay are common places to buy them new. You can also get a VM24 off of a 65cc 2-stroke motocross bike, such as a KX65. They require different jetting, but once they are dialed in, it will run just as well.
They pop up on eBay all the time, and can be had for as little as 30 bucks or less for a used one. You might be able to get away with buying a new jet or two and giving it a good cleaning.
If it has a lot of hours, though, it may require a rebuild kit. This isn't so bad, but it will end up costing almost as much as a new carb.
New carburetors have come down in price if you don't want to mess with cleaning and possibly rebuilding a used unit. On a side note, I recommend not buying a Chinese knock-off carburetor.
They make inferior parts and will more than likely cause problems down the road; just the opposite of what we are trying to do with this swap.
Have A Big Bore Kit?
The Mikuni VM24 is a great addition to your stock or lightly modded TTR125 (exhaust/intake mods). However, if you have a big bore kit and invested into making a truly powerful TTR 125, you'll want a bigger carburetor to give the engine the extra air that it needs.
Mikuni has a VM26 carb that is 26MM and fits the same. So if you have an ultimate TTR125 build, click here to get the bigger Mikuni VM26 carb setup for a TTR125.