Looking to get a Yamaha WR250F or just want to learn more about it? It's a great trail bike, but it's not for everyone, which is why I put together this review.
It covers the practical info and model history you need to help you decide if this is the best dirt bike for you. Choosing the right bike is the first step to becoming a better & safer rider in less time.
What is the difference between WR250F and WR250R?
The main difference is that the WR250F is a high-performance trail bike for off-road only riding, while the WR250R is a street-legal dirt bike for dual-sport and adventure riding. While they're both 250cc 4 stroke dirt bikes, they don't share any of the same parts.
Who is the Yamaha WR250F for?
This is a good bike if you want a light duty enduro bike or high performance trail bike.
What do I mean more specifically? If you've already learned the basic techniques to riding off-road and have built up your confidence from riding a beginner bike, such as the TTR230, then the WR250F is a good upgrade.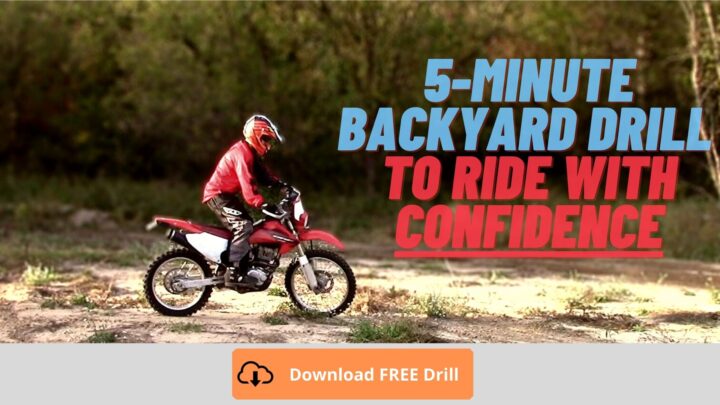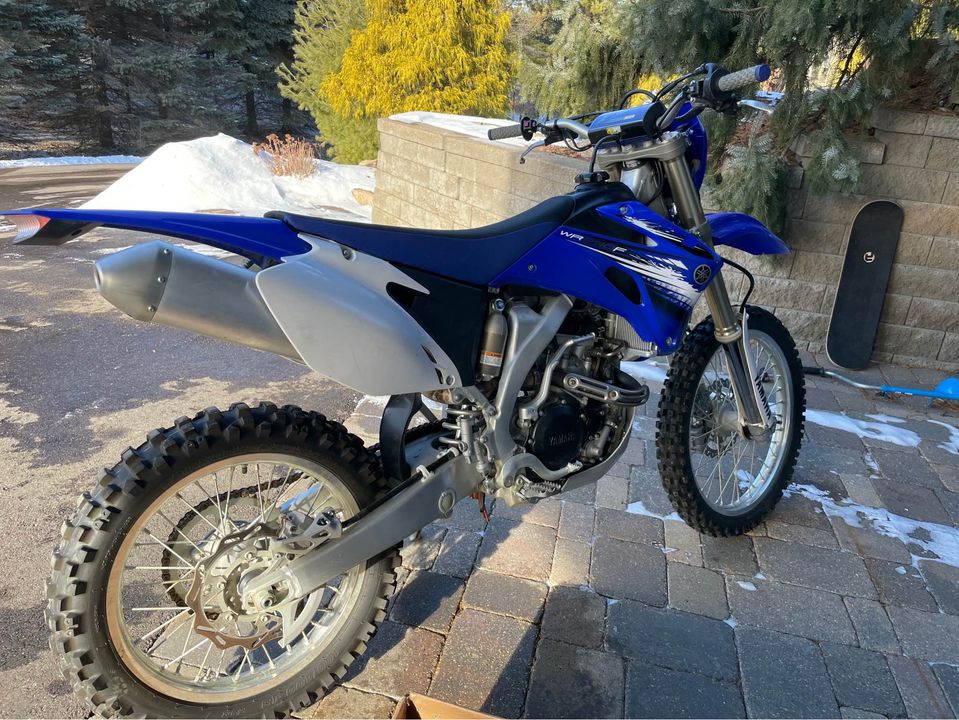 It's taller than beginner bikes, but is a good size for older teens and adults if you are 5'8″ or taller.
Engine
The 250cc liquid-cooled 4 stroke engine is based off of the YZ250F MX bike, but it's tuned better for trail riding. It has better low-end torque and a smoother power curve because of the different cams, fuel tune, and exhaust. This makes it easier to ride in the woods because it's more predictable and controllable.
The WR250F doesn't get the same updates as the YZ until at least a year later because it's not the premier 250 model from Yamaha. Since 2001, it's gotten several major changes that include completely different frames, engines, exhaust, and fueling systems.
Does it have fuel injection?
The WR250F had a carbureted engine from 2001 until 2015 when Yamaha changed to the YZ-style reverse engine with EFI.
This was a big change in performance, as well as being able to ride at different elevations without needing to change jets – the fuel injection auto tunes for air temp and elevation (not exhaust or engine mods though).
Updating to a 6-speed transmission over the 5-speed in the 2014 and older models helps if you want that extra gear for high speed riding.
Suspension
While the WR250F may be based on the 250F MX bike, the suspension is much softer, especially on high speed hits, such as rocks, roots and trail chop.
It got updated in 2003 from its original because it was a little too plush for aggressive trail riding. No major changes until 2015 when Yamaha changed the spring rates and valving for a better performing but plush ride.
Handling
If you're coming from an older style trail bike, the WR250F is going to handle a little bit differently. Since the chassis is similar to the motocross bike, it's longer and therefore will be more stable at higher speeds and on rougher terrain.
On the flip side, tight turns will be harder because the steering is slower. Can it handle tight, singletrack trails? Yes, but it's the best dirt bike for woods riding, although it's gotten better overall since it first came out.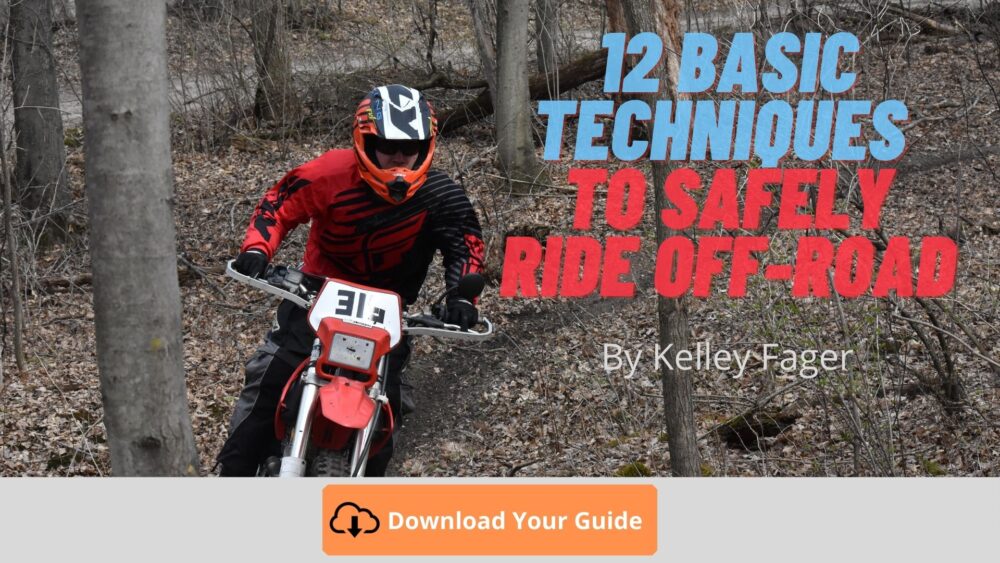 Size
It's one of the tallest dirt bikes available from Yamaha, and that's because of the full-size wheels, suspension travel, and chassis size. Short riders, like me, tend to complain about the height of modern dirt bikes, and for good reason.
Tall dirt bikes are harder for us to handle because we can't easily touch the ground. But, the reason they're so tall is that they have more suspension travel and you need enough ground clearance below the frame so you don't get it caught riding over obstacles.
With a 58″ wheelbase, which is as long as it gets for a dirt bike, this is another reason why it is so stable but steers slowly at low speed.
Weight
Depending on which year you get, the Yamaha WR250F weighs about 250-255 pounds, which is average in its class. Compared to a 250 beginner trail bike, it's slightly lighter because the components are higher quality materials with more research and development put into it.
With that said, even though it's heavier than a TTR230 trail bike, it can feel heavier because it's taller and bigger in physical size. A higher center of gravity makes a big difference in handling, and that's why I always recommend starting on a shorter dirt bike unless you're an abnormally tall rider.
| | |
| --- | --- |
| Engine | 249cc liquid-cooled 4 stroke |
| Transmission | 5-speed ('01-'14)/6-speed ('15+) |
| Seat Height | 37.6" |
| Weight | 254 lbs. |
| Horsepower | 35HP |
| Top Speed | 80 mph |
Model year changes & updates
The Yamaha WR250F was first made is 2001 and is still being made today. Here are the major changes/updates throughout its model history:
2001 – First year – based on the YZ250F but detuned/corked
2003 – Updated cosmetics, electric start added, and auto-decompression added to exhaust cam for easier starting
2007 – Completely new aluminum frame (changed from steel), but handling didn't changed much, and it's harder to work on
2015 – All new bike from ground up based on the 2014 YZ250F MX bike – lighter, faster & better handling
2018 – Engine updates for more power and reliability
2020 – Engine updates again for more power, kickstarter removed for less weight
Common problems?
The WR250F has never had any major common problems. In fact, it's one of the most reliable dirt bikes you can buy – as long as you do proper maintenance. Running it low or out of oil is the engine's worst enemy. If you're just a casual trail rider, it's common to get 200+ hours on the engine without any rebuilds.
The older carburetor models have more parts that "cork" it up, so there are some free mods that will let the engine breathe like it should to get some more power.
Bottom Line: Is the WR250F a good dirt bike?
Yes, the WR250F is a great dirt bike for trail riding, but it's not "the perfect dirt bike" for everything. Especially the older models, they were fairly weak on the bottom-end, which makes it a little harder to lug around at low RPM.
You can get more torque with mods like a big bore kit, exhaust, carb tuning, and a cam, but they cost hundreds of dollars.
If you haven't figured out if the Yamaha WR250F is the right bike for you or not, here are some quick and practical pros and cons:
Pros:
Very reliable
Makes good power for a trail bike when tuned properly
2003+ has electric start
Suspension is nice and plush but can take some aggressive trail riding
Parts are easy to find & relatively cheap
Easy to maintain
Stable at higher speeds than a beginner trail bike
Cons:
Not much torque right off idle RPM
Tall seat makes it hard to handle if you're short & a new rider
Harder to work on than a trail bike – especially aluminum frame models
Long wheelbase doesn't handel/turn as quickly on tight trails
Hard to find used because nobody wants to get rid of them
Expensive to rebuild if you have a catastrophic engine failure
How much is a Yamaha WR250F worth?
The value of a WR250F depends on the year, condition, season (time of year), and most importantly, your local market. An older WR250F might be worth 2000-2500 in your area, while newer used models are going for 4000-5000.
How to ride with confidence off-road
Whether you're brand new to dirt biking or looking to upgrade to a better trail bike, there's one thing that you can do to quickly boost your confidence riding off-road.
It starts with your riding technique, and I want to help you learn the proper techniques so that you can not only ride better, but also safer so that you don't crash and get hurt. I put together a free training guide that will help you do that faster. Click here to learn more.