Looking for the best dirt bike under 5000 but not sure where to start? Whether you're brand new to this sport or just trying to find an affordable dirt bike, you're in the right place!
In this article, I'll show you what the top dirt bikes are that cost less than 5000, why you need to pick the right kind of bike, and how to choose the best one based on your needs.
What type of riding are you doing?
Before we start looking at the best dirt bikes, you need to figure out what type of riding you'll be doing. You don't want to go out and buy a race bike if you plan on riding on adventure riding on gravel roads and easy trails, for example.
The main types of dirt bikes you can buy are:
Trail bike
Enduro bike
Motocross bike
Dual sport bike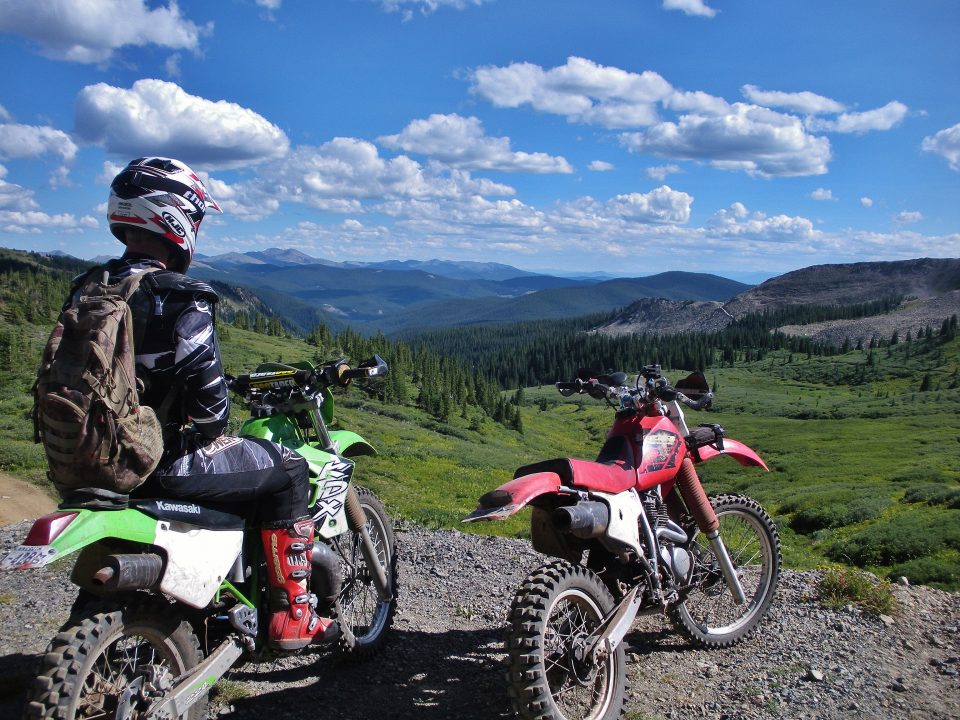 What's your experience level?
You need to be realistic with your riding experience if you want to have the most fun. If you pick a dirt bike that's made for a rider that has much higher skills than you, then it will be a struggle to keep it in control – I see it all the time…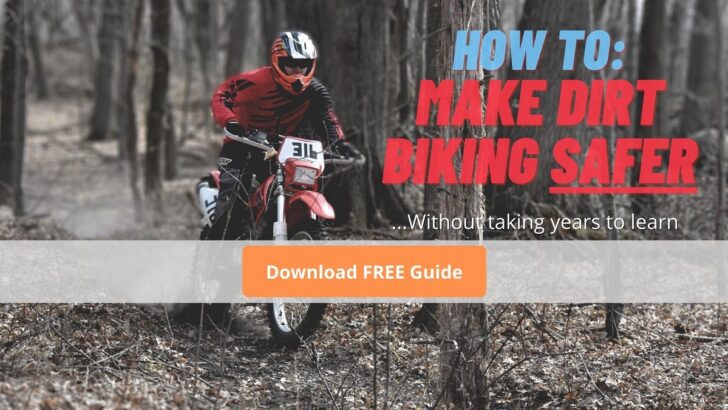 "My buddy recommended this bike and then I proceeded to whiskey throttle and loop it out" is a fairly common problem, which is very unfortunate. If they had just been properly informed, all those people might have had a better experience learning to ride.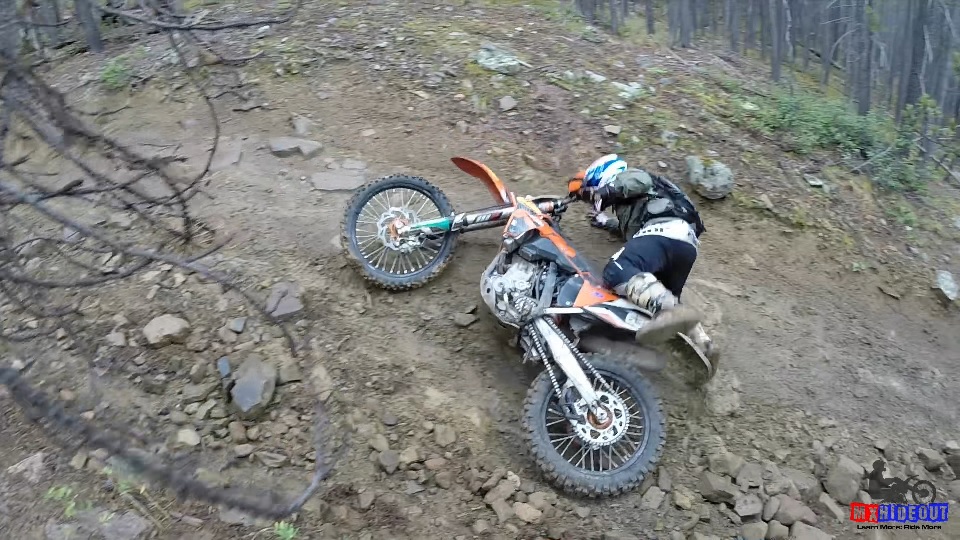 Fortunately for you, you're here and want to pick the best dirt bike for your specific needs so that you can enjoy riding for the rest of your life – and I'm serious about that if you are!
On the flip side, you don't want to choose a bike that's too slow and underperforming if you have higher needs, but that's not as common. In fact, I generally find it more fun and exciting to ride a "slow bike fast" as opposed to riding a "fast bike" slow… Think about it.
Simply put, the closer to a "beginner level" you are, the more important it is to choose a dirt bike that will be easy to ride and handle.
How tall are you?
The next big question to choosing the right bike is your height. Riding a dirt bike with a seat height that's too tall makes it harder to ride, especially if you're a beginner that's just starting out.
So, to find the right size bike, a good starting point is looking at the seat height and comparing it to your height and inseam. As long as you can touch the ground with one foot while sitting on the seat, you'll be fine.
Is a 125 or 250 dirt bike good for beginners?
A 125 or 250 can both be good dirt bikes for beginners if you pick the right kind. For example, a TTR125 or CRF250F trail bike are good beginner dirt bikes. I'll explain why in just a moment.
What's the best dirt bike under 5000 dollars?
Honestly, there aren't many dirt bikes that you can buy for under 5000 brand new from the dealer. So, in that case, in this list I will cover the best used dirt bikes that you can usually find for under 5k.
For beginners
Since trail bikes are your top choice for your first off-road motorcycle, you can find some new ones for close to or under $5000, depending on the model.
These are the best beginner dirt bikes under 5000: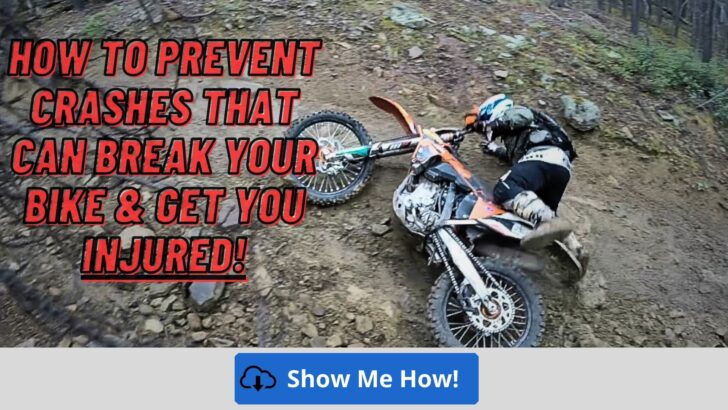 Honda CRF110F
Yamaha TTR125LE
Kawasaki KLX140R
Yamaha TTR230
Honda CRF250F
Kawasaki KLX300R
For trail riding
This category can be a little tricky because it depends on your riding skill and where you'll be riding. I'll include beginner-friendly, as well as the top trail bikes if you're an experienced rider.
These are the best used trail dirt bikes under 5000:
TTR125LE
KLX140R L
CRF250F
KTM 250 XCW
Yamaha WR250F
For dual sport/adventure riding
Maybe you want a motorcycle that you can ride on the road and off-road for some adventure riding. A street legal dirt bike is your top choice because it's already plated and legal for street riding from the factory, but it can also handle some mild trail riding.
The are the used best dual sport dirt bikes under 5000:
Kawasaki KLX250S
Honda CRF300L Rally
Honda CRF450RL
KTM 500 EXC-F
Honda XR650L
For enduro riding
Enduro riding has gotten popular in the last 10 years, but it's really not that much different than traditional trail riding. Enduro riding is basically just trail riding on technical single-track trails or hard terrain.
This usually requires a dirt bike with more power and suspension if you are an experienced rider. With a high-tech trail bike, you can ride faster and more aggressively while still being comfortable because you're not "over-riding" the bike.
The best used enduro dirt bikes under 5000 are:
Honda CRF250X
KTM 250 XCW
Yamaha YZ250FX
KTM 300 XCW
For motocross
Looking for a good motocross bike that's reliable but not ready to buy new?
These are the best used motocross bikes under 5000:
Yamaha YZ125
Yamaha YZ250F
Honda CRF250R
Yamaha YZ250
Honda CRF450R
Kawasaki KX450F
Top 10 cheap dirt bikes for beginners
Find this article helpful but want a bigger list of the best cheap dirt bikes for beginners? Download my FREE top 10 cheap used bikes guide here.