Are you considering buying a Kawasaki KLR 650 but not sure if it's a good bike for you? It's definitely not for everyone, which is why I want to help you make the right decision so that you save time and money.
In this practical review, you'll learn what kind of motorcycle the KLR650 is, why it might be the best (or WORST) bike for you, and what to expect when buying and riding one.
What is the Kawasaki KLR 650?
Depending on who you ask, the KLR650 is either a dual sport or adventure motorcycle. I say it's a dual sport bike because it's built like a dirt bike that can handle off-road riding well – it's just noticeably heavier.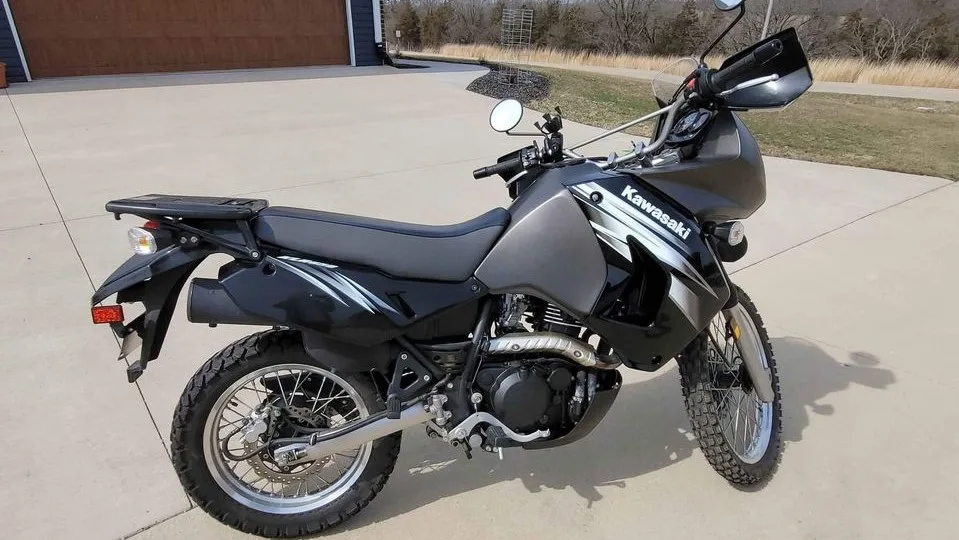 It has a 650cc single-cylinder 4-stroke liquid-cooled engine with a 5-speed manual clutch transmission, but what does that mean for you? 650cc is basically the biggest dirt bike you can buy, and the liquid-cooled engine is durable with smooth power.
Engine – what to expect
With 650 of engine displacement, the KLR650 should have LOTS of power, right? Well, it actually has less horsepower than 250F motocross bike – say, what?!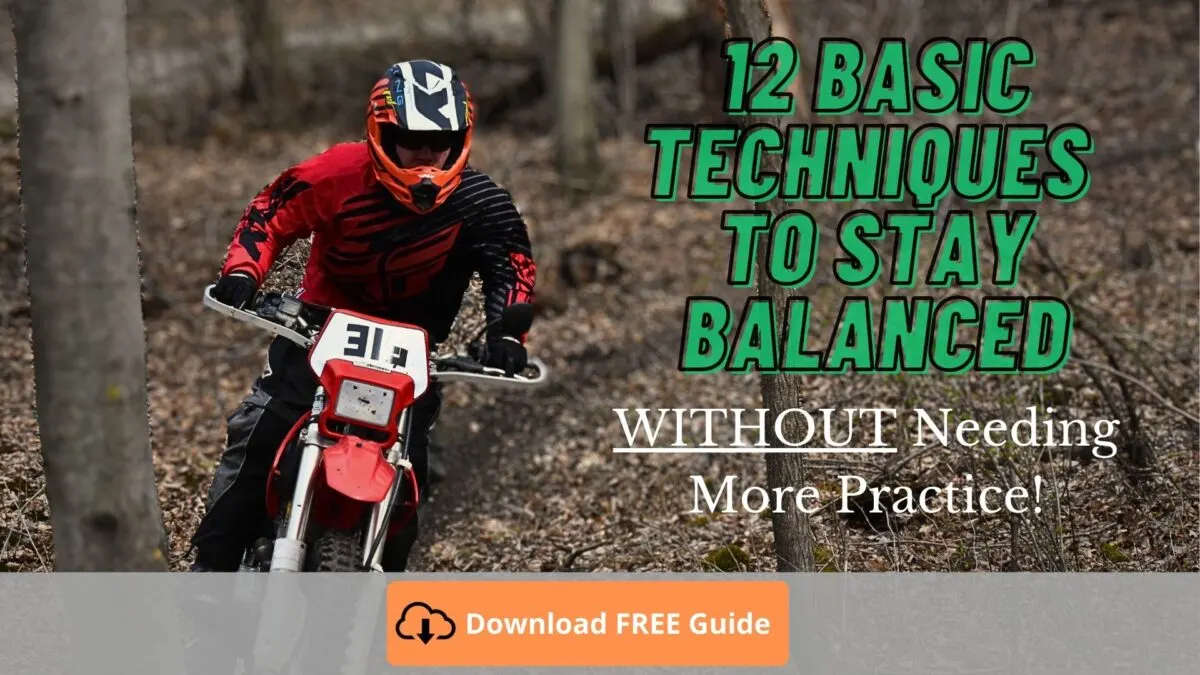 Yep, it's not a high-performance engine. It's made to be durable, reliable, and easy to ride so that you can put on a lot of miles without you getting exhausted quickly.
EFI – new for 2022 3rd gen?
After being canceled for 2019-2021, Kawasaki released the new 2022 – it finally has fuel injection!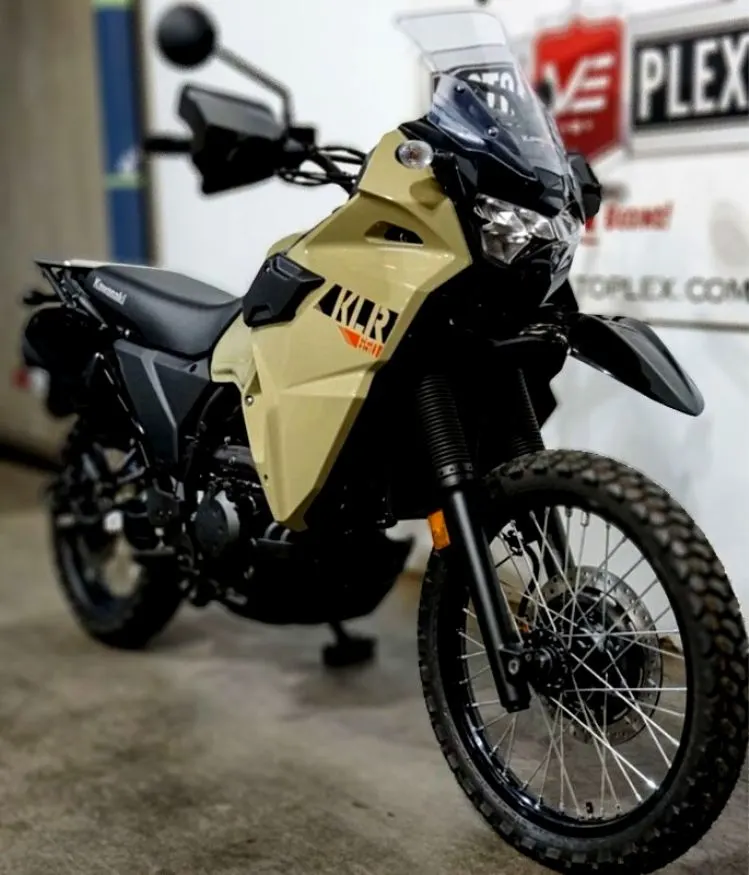 Vibration issues?
One major complaint by some owners is that there is some engine vibration that can cause your hands to go numb while riding on the highway for long periods of time. Due to the nature of the single-cylinder engine, it will vibrate more, but not everyone seems to have this issue.
There are things you can do to reduce the vibration, such as installing a 16T front sprocket (Amazon) to reduce the RPM while cruising.
No kick-start to worry about
The KLR 650 has an electric start, so you don't have to worry about needing to kick over this monster engine. As long as you keep the battery charged, the starting system is reliable.
Horsepower
A stock KLR 650 has about 35 horsepower at the rear wheel, which is about 40 HP at the crank. If you're looking for a "fast dual sport bike", then look elsewhere, because that's not what makes the KLR a good bike.
It's the numbers below that "peak HP" that make this such a popular bike, among other factors I'll cover below. What you want to look at is the power below that curve if you want a motorcycle that's easy to ride.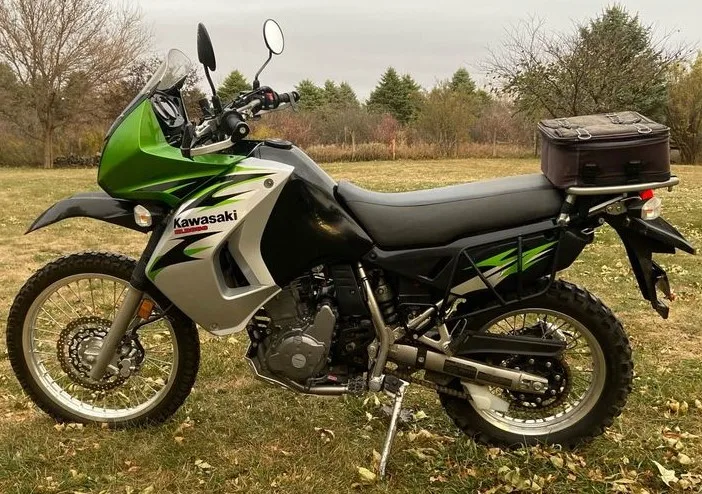 The more important power number
The KLR 650 makes over 25 ft. lbs. of torque at just 2000 RPM (basically idling). The fastest 450 motocross bike doesn't make that much power until 4500+ RPM!
That means the KLR makes good power at a low RPM, making it more usable and easier to ride because you don't need to rev it high to accelerate.
Top speed
You can reach a top speed of about 90 MPH on a stock KLR 650, but this can be changed with a simple gearing swap. The problem is that this 650cc Kawasaki dual sport engine only has a 5-speed transmission.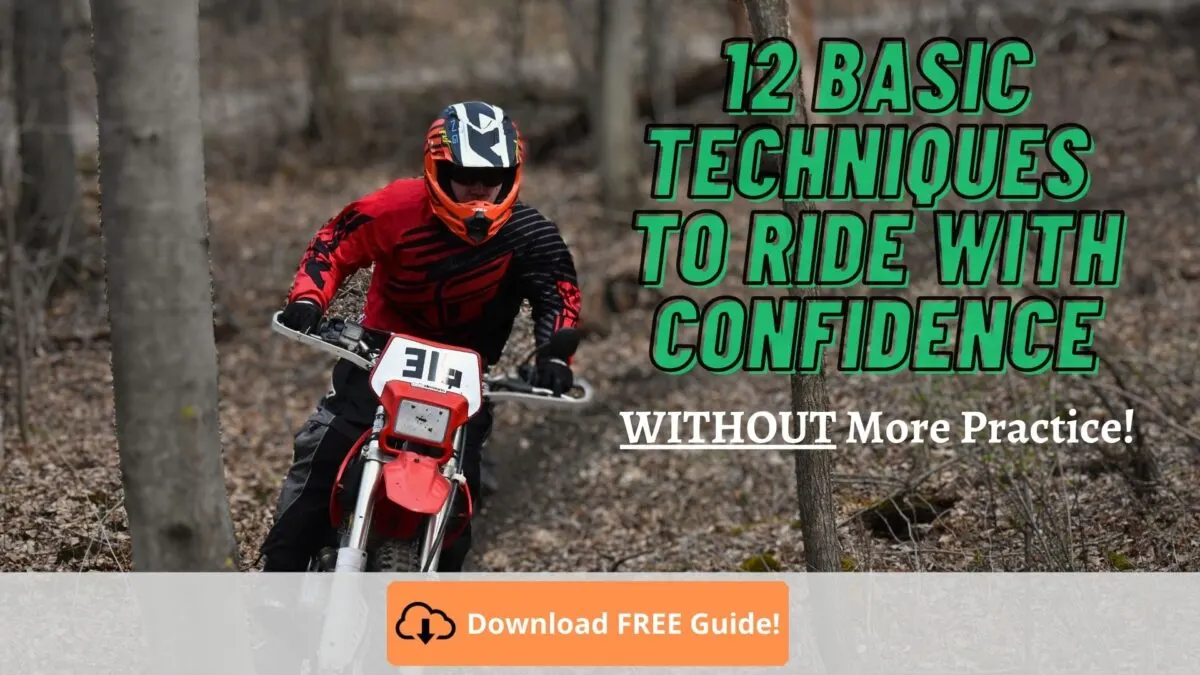 So you'll either have a low 1st gear for trail riding, or a high 5th gear for cruising. You can't have it good on both ends, so you'll have to compromise.
Cruising speed
You can easily cruise at 60-65 MPH on the highway with a KLR 650, but it won't be super comfortable for long periods of time. The vibration and lack of wind protection will be fatiguing, but you can improve both a little bit.
Going from a 15T to a 16T front sprocket (Amazon) will reduce the cruising RPM by about 500, and a taller windshield will help with wind 'buffeting'.
Fuel economy
With such a big engine, don't expect to get amazing gas mileage. With that said, if you're easy on the throttle, you can get 45 to 50 MPG while cruising on the road/highway or even gravel roads.
Once you start riding slower on the trails or you cruise at speeds higher than 70 MPH, your fuel economy will start dropping. With the stock 6.1 gallon fuel tank, you should be able to get 200 miles or more before needing to fill up. However, according to watt-man, Kawasaki admitted in 2018 that the gas tank only holds 5.8 gallons of usable fuel.
You'll be wanting to stretch your legs by that time anyway, so there's not much need for extra fuel capacity unless you're riding around the world and not sure when the next gas station will be.
Suspension
With an affordable dual sport motorcycle, you get affordable suspension components. Does that mean they're bad? No, they're just not high-performance, so don't expect it.
With about 8 inches of suspension travel, they're okay for off-road riding, but they're not going to soak up big bumps, obstacles, or jumps like an off-road enduro or motocross bike.
The stock suspension is soft – very plush if you're a bigger/heavier rider. That's okay if you're a beginner or want a smooth and comfortable ride.
Front forks
The stock forks are basic but durable and reliable. There's no external adjustability, so if you want to make them stiffer you'll have to take them off and apart.
If you're a bigger dude or just want to ride aggressively, the forks will feel soft. You'll notice a lot of 'brake dive' if you're hard on the brakes.
Simple fork upgrades for the KLR 650 include:
Rear shock
The rear shock is soft as well, but you have a couple of ways to adjust it externally. First, you have the shock preload, which controls the amount of sag.
This is very important for getting the proper ride height so that your KLR 650 handles well. If the rear end is too low or too high, you'll either have less stability or traction or both, making it harder to control.
After that, you can adjust the rebound damping – this controls how quickly the shock rebounds after hitting bumps. While it's only 1 way to adjust, it can help make your bike more comfortable to ride, especially hitting bumps and obstacles off-road.
Handling – what to expect
The KLR 650 is one of the worst-handling dirt bikes ever made. The KLR 650 is a good-handling adventure bike, but it's a fairly heavy dual sport bike.
Was that confusing?
It all comes down to your expectations. This Kawasaki 650cc dual sport bike is big and heavy for a dirt bike and even a dual sport bike, but compared to most adventure bikes that are even bigger, it's fairly lightweight.
Low speed vs high speed handling
It's going to feel top-heavy and slow turning at low speeds, but the extra weight will also give it more stability. So when you're hitting bumps on the trails, you won't get bounced around as much as you would on a lightweight trail bike.
You'll also have better stability on the road compared to smaller and lighter dual sport bikes, so you won't get fatigued as quickly on the freeway.
KLR 650 Weight and comparison
A 1st generation KLR650 weighs about 415 lbs, while the new generation model weighs a whopping 456 pounds (CA model is 460 lbs), which is around 200 lbs more than an average 250cc trail bike. Why is it so heavy? Well, it has a HUGE gas tank, the engine is large, the "affordable" components are not made to be lightweight, and it's overbuilt so that it's durable and reliable.
It's even 110 lbs heavier than the XR650L, but that's because the KLR is made to be ridden longer and further. It may be heavy and hard to handle at low speeds, but it's still easy to ride due to the relatively low seat height and smooth power.
If you're looking to buy a dual sport bike and weight is a major concern, you might want to look elsewhere, because the KLR will not win any of those contests.
Seat height – what size rider is the KLR 650 for?
With a 34.3-inch seat height, the KLR650 is a few inches lower than a typical enduro bike. However, the extra width of the chassis and tank make it feel much larger, so it's not made for short guys (and gals) like me.
It's a good size motorcycle if you're 5'8"-6'2", but it can work well if you're a little shorter or taller with some mods. Whether it's a different seat, handlebars, or a change in your riding technique, the KLR can be comfortable for most people whether you're sitting or standing.
Model year changes
Coming from the older KLR600, the 650 KLR has not had many changes over the years. Basically, the MSRP has increased over the years, there have been many different color schemes, and the later generations added more weight.
These are the biggest changes by year of the KLR 650:
1987: First year of the KLR 650 model
1996: Internal engine changes, including a bigger cylinder block (allows bigger bore sizes)
1997: Hammertone-color engine – no change in function/performance
2008: "Gen 2" model with a new design (and more weight).
2009: Corrects engine case (deep hole issue)
2011: Black engine – no change in function/performance
2014: Stiffer springs, firmer seat, and different graphics on the later 2014 model (EES designation)
2018: Last year of the 2nd Gen KLR650
2022: Gen 3 model with fuel injection, ABS, LED headlight, stiffer suspension, larger front brake disc rotor, LCD dashboard/speedo, integrated rear subframe (not removable) and 3 model options (and more weight)
How to identify KLR model year
The easiest way to tell which year KLR650 you have is by looking at the VIN (Vehicle Identification Number), which is located on the right side of the steering stem part of the frame.
It's the "10th digit" that tells you what year it is. For example, if the 10th digit is a "6", then it would be a 2006 model year.
Reliability – how long will it last?
A long time if you take care of it, which is an issue for some people. It's easy to not do any maintenance because the engine is so reliable, but if you let it go too long then you're going to have a major bike failure.
A KLR 650 is super reliable and you can get 50,000 miles or more before needing to do a major engine rebuild It's all about how well you maintain it and ride it. Keep it stock, do the regular oil and air filter changes, and this 650cc dual sport machine will last many years for you.
Any common issues?
There aren't many many problems to worry about. The biggest complaints are vibration while riding on the highway, which is typical for a 650cc single-cylinder engine, the kickstart hole in 2008, and the engine not starting after sitting for long periods of time.
Kawasaki removed the kickstarter hole in 2008 but they drilled the lower starter idler gear shaft support hole too deep in the left case. The fix was to install spacers in the hole to properly position the shaft.
Best KLR 650 upgrades
There are hundreds of parts you can use to modify your 650cc KLR to make it faster or more comfortable, but not every part will be helpful for you. For example, if you're building a dual sport or ADV bike, then you might not want parts that are made for trail riding.
Overall, the best upgrades for your KLR 650 are:
Jetting
Tires
Suspension
Protection
KLR650 Specs & Dimensions
These are the physical specifications from Kawasaki's website:
| | |
| --- | --- |
| | KLR 650 |
| Manufacturer | Kawasaki |
| Years Made | 1987-2018, 2022-Current |
| Engine | 652cc liquid-cooled 4 stroke |
| Transmission | 5-speed manual clutch |
| Seat Height | 34.3" (87cm) |
| Suspension Travel (Front/Rear) | 7.9"/8.0" |
| Weight (Curb) | 460.6(CA) / 456.2 lb |
| Horsepower | 40 HP |
| Top Speed | 90 MPH |
| Price (New MSRP) | $6,899 / $7,199 (ABS) |
Who's it for?
The KLR650 is not great at anything, to be honest. However, it's still a good motorcycle if you want an inexpensive and durable dual sport or ADV bike that you can put a lot of miles on.
It's not great for trail riding, but it will definitely handle gravel roads and some smooth off-road trails, but I wouldn't ride anything technical with it, especially if you're a beginner and/or a shorter rider.
Is the KLR 650 the right dirt bike for you?
Still can't figure out if it's the right bike? Here are some practical reasons why you should or shouldn't choose the KLR650:
Pros:
Reliable – it will last a long time
Cheap to maintain
Affordable for adventure riding- Relatively inexpensive to buy and even
Smooth engine that's easy to ride
Good durability – it can handle some tip overs without breaking
Good stability – for highway riding and less deflection from bumps
Electric start
Plenty of aftermarket parts available to modify/upgrade it
Good resale value
Fuel injection on 2022+ model years
Easy to find parts for
Cons:
It's heavy/top-heavy compared to most trail and dual sport bikes
It's big and wide
Suspension is fairly soft, especially on older models
Lacking horsepower on top-end if you need some "oomph"
How much does the KLR650 cost?
The new retail price of a Kawasaki KLR 650 is $6,899 and $7,199 for the ABS. In comparison, the Suzuki DR650S MSRP is $6,999 (doesn't have EFI).
However, you can find a used model for quite a bit cheaper if you're on a budget. A used KLR650 can be found for 2500-4500 depending on the condition, year, and your local market value.
KLR 650 vs XR650L
The biggest difference is the weight, fuel tank capacity, and EFI on the new Kawasaki. The KLR650 is better for long-distance dual sport and adventure riding, while the XR650L is better for short trips, off-road, and commuting on a lighter bike.
Learn how to trail ride with confidence
Whether you're looking for your first dirt bike or upgrading to a bigger dual sport motorcycle, I want to make sure that you're staying safe so that you can keep riding for many years to come. I put together a "Basic Techniques Guide" that I want to give to your for FREE today just for reading this article – click or tap here to get it now.