Honda XR650L Review – Is It The Right Bike For You?
Looking to get a Honda XR650L dirt bike? In this article, I'll explain who it's for, what it's good and bad at, and how to decide if it's the right motorcycle for you.
Who is the Honda XR650L for?
Want a street legal dirt bike to tour the country, or a reliable adventure bike for riding on and off-road? Then the XR650L might just be the bike for you?
But, to get a better idea, keep reading to learn all the details, because this dual sport dirt bike is not for everyone.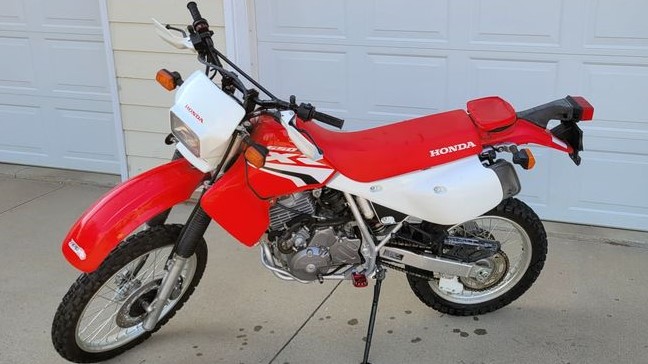 Engine
The Honda XR air-cooled engine hasn't changed much since the 1970s, but why change something that works so well for its intended use? The XR650L is about as big of an engine as you can get as a single-cylinder, but what does that mean?
It's not high-performance by any means, but this 650cc 4-stroke has good low-end torque to get you moving, even with a big load of baggage/gear.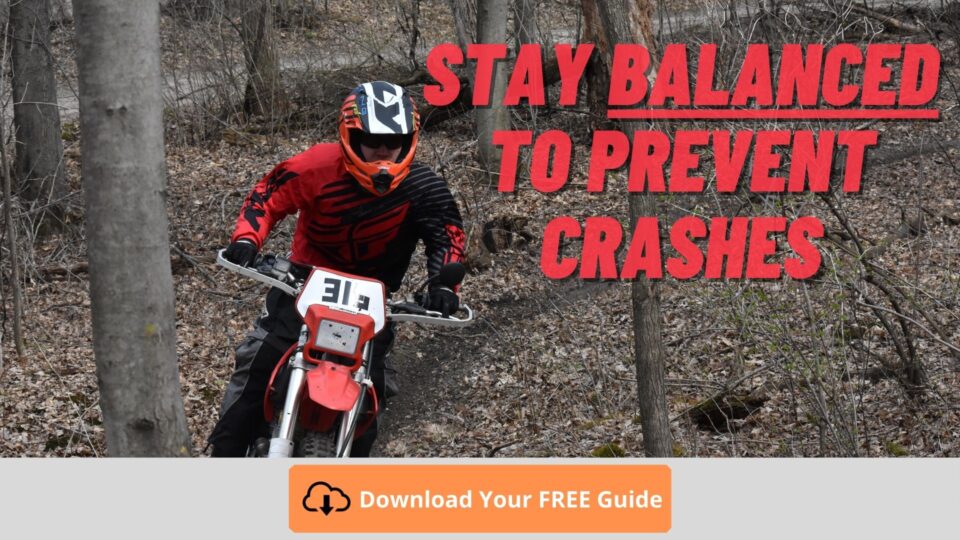 Reliability and low maintenance are two keywords I would use to describe this engine. Keep oil in it, change when dirty, and clean the air filter when dirty. A little preventative maintenance will make it last many years and thousands of miles.
With a wide-ratio transmission, it has a low enough first gear to do some single track trail riding if you really want to, although I'd stay away from any technical trails unless you want a serious challenge. Need to cruise down the highway at 65mph? The XR650L can do that with little stress compared to other street legal dirt bikes.
Suspension
With some adjustability, the stock XR650L suspension can work well whether you're a small or bigger guy (or gal). It's definitely not as advanced as motocross or enduro bike suspension, but it works well for its intended purpose – dual sport riding with some mild trail riding off-road.
Changing the shock and fork springs are the easiest way to change the suspension for your weight.
The forks have a compression adjustment on the bottom of them to speed up (soften) or slow down (stiffen) them as they compress. You can also add air, change the fork oil weight, as well as the fork oil height for fine-tuning the forks to your liking.
The rear shock is adjustable with pre-load and the compression and rebound damping clicks. This is a nice option compared to some cheaper trail bikes that have no adjustability outside of spring pre-load.
Handling
It's a tank and it will feel like one if you plan to ride tight single-track trails. But, if you plan to use it as a dual-sport bike for casual off-road riding and some street riding, then the XR650L is a good handling bike.
It still feels like a dirt bike, so it can turn well compared to bigger adventure bikes, but the weight and top-heavy feeling are what kill the "lightweight dirt bike" handling.
Size
If you have short legs like me, this Honda 650 is going to feel big. At 37.0″ tall, the seat height is good if you're at least 5'8″, but the seat and gas tank will also feel wider than most dirt bikes.
It's longer than a typical trail bike, which means it's more stable and controllable at higher speeds.
Weight
Ready for it? A whopping 346 lbs all wet with full fluids and ready to ride. If you don't know, an average size trail dirt bike is around 250-260 pounds, so adding another 90-100 pounds is like throwing a large kid on your bike with you.
Yep, for riding trails, the XR650L is a PIG! But, for dual sport riding, it's not terrible, and the extra weight actually gives it more stability if you're riding on the highway.
Specs
| | |
| --- | --- |
| Engine | 644cc air-cooled 4 stroke |
| Transmission | 5-speed |
| Seat Height | 37.0" |
| Weight | 346 lbs. (wet) |
| Horsepower | 35HP |
| Top Speed | 105MPH |
Model Years
1993 was the first year of the XR650L and is still being made today. There haven't been any major changes because it's such a solid motorcycle that's designed to be simple and reliable.
Issues?
It's such a dependable dirt bike that not much goes wrong. With that said, having an air-cooled engine, it can run a little on the hot side if you ride it hard or put a lot of road miles on it.
The easy fix is generally jetting because it comes lean from the factory. Going richer will help make it run cooler and potentially have a little bit of power, depending on your climate.
Otherwise, an oil cooler can be added if for some reason the engine temp is constantly getting too hot (above 250F).
Bottom Line: Is the XR650L a good dirt bike?
Yes, the XR650L is a good dirt bike, but it's definitely not for everyone. Here are some practical pros and cons of why you shouldn't or shouldn't get one.
Pros:
One of the best street-legal dirt bikes for commuting or adventure riding on the road
Electric start
Adjustable suspension with 11″ of travel for off-road riding
Extremely reliable
Simple and doesn't have any modern technology
50+ mpg (100+ mile range depending on how you ride)
Cons:
Not a good bike for trail riding at 346 pounds with a fuel tank of gas
No backup kickstart
It's not very fast for a 650cc dirt bike
XR650L vs DR650
They're very similar in power, but the XL650L is taller and with slightly more suspension, making it a little bit more comfortable riding off-road. The DR650 comes stock with an oil cooler, so it will run a little bit cooler. Both 650s are great dual sport bikes, so it comes down to your personal preference and size.
How to ride with confidence off-road
Whether you're riding fire roads or dirt bike trails, the best thing you can do to prevent crashes is by putting a better rider on your bike…
No, not replacing the rider, but simply modifying your own riding skills to become a better and safer rider. I want to show you the basic techniques to quickly build your confidence. Click here to download my free training.