Looking for the right dirt bike and wondering if it's the Honda XR650R? It has a lot of off-road racing history and is a very capable bike, but it's definitely not for everyone and every type of riding.
In this article I'll give you the practical info you need to decide whether it's a good bike for you or not.
Who is the Honda XR650R for?
The Honda XR650R is a special dirt bike because it can do a lot of things, but nothing as good as racing down in Mexico (Baja 1000). It's a good off-road dirt bike with plenty of torque if you don't mind the extra weight, but it can also be a dual sport bike for on and off-road adventure riding.
I wouldn't recommend the XR650R to beginners because it's too heavy, powerful, big, and it can be hard to kickstart if you don't have the procedure figured out.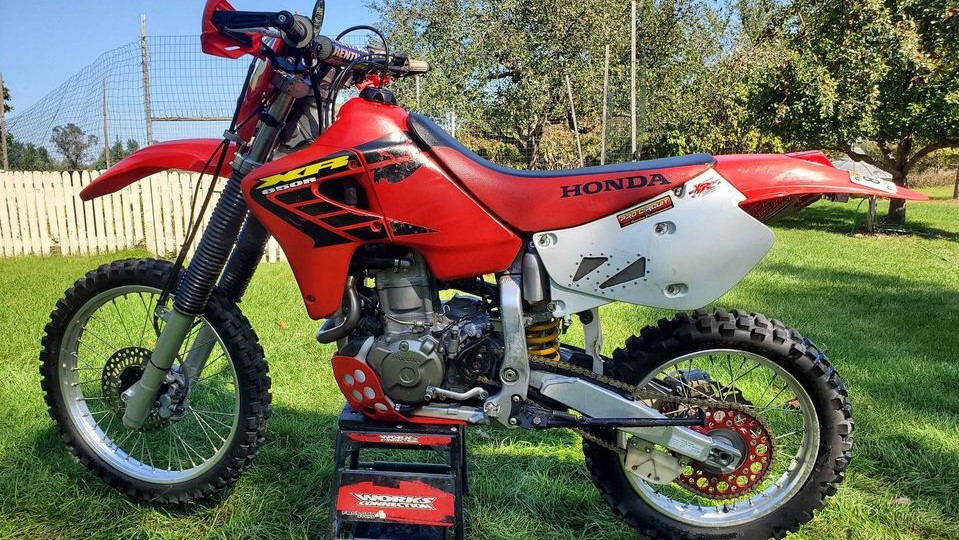 Engine
The 650cc 4-stroke Honda engine is liquid-cooled, unlike the typical Honda XR that is air-cooled. They were able to get some more power over the XR650L (dual sport) or XR600R off-road bike that it replaced by doing this. Liquid-cooling simply cools the engine more efficiently so that you can increase the engine performance without it overheating, such as increasing the compression ratio.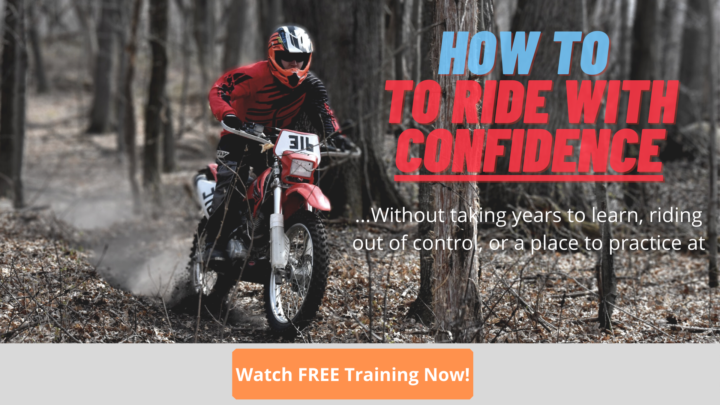 You want torque? The XR650R has it, and it comes at just about any RPM you need, allowing you to run a gear (or two) higher and still be able to accelerate.
It may not have the most horsepower out of any dirt bike, but you can still run it up to around 100 MPH if you're riding cross country.
However, to get the most out of this engine, you need to uncork and re-jet it for the best power and reliability. This includes exhaust and intake mods that restrict the amount of air coming in and exhaust going out.
The gearing should also be changed if you're doing more off-road riding because it's geared more for the street. Going from the stock 15-42 to a 14-48 is a good starting point – you'll need to shorten the chain a link or two.
Suspension
Compared to the XR600R, the XR650R has better suspension, but it's still soft if you're riding fast and aggressive. It's tunable, but you need to start with proper shock and fork springs for your weight, especially if you're a heavier rider (over 200 lbs.).
Maybe you're just an adventure rider that doesn't need high performance suspension. In that case, the soft stock settings may be just fine.
If the front end feels high or you can't seem to get enough weight on the front to make it turn in corners, you can try raising the forks in the clamps. This will lower the front-end and change the geometry and balance of the bike to get it to turn quicker (easier).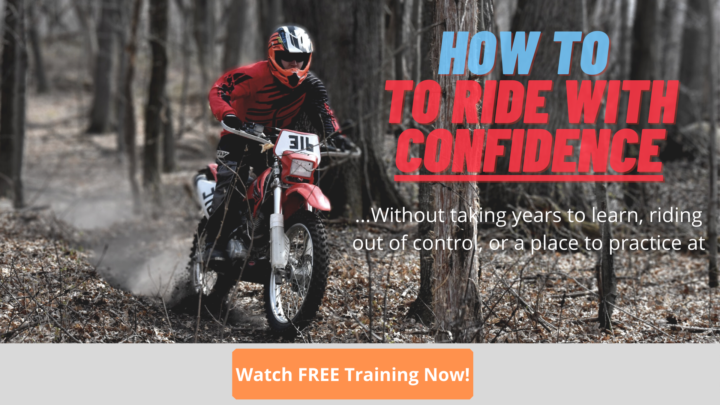 Handling
Continuing on with handling, in stock form it's not the greatest off-road dirt bike, especially if you're just a trail rider. It's a heavy dirt bike, so it won't handle the greatest on single-track trails.
Pulling off the road-legal use parts for some weight reduction will help, but it's still a heavy-feeling bike.
If nothing has been changed on the bike since it was new, there are quite a few things you can do – some of them I mentioned in the suspension section above.
It's important to have the suspension setup for your weight. This starts with springs and then getting it balanced with the sag and adjusting the fork height if needed.
Size
The XR650R is a big dirt bike in almost every aspect. It may not have the tallest seat height out there, but it's wide and it will feel big when riding it compared to a 250 four-stroke trail bike.
You'll be most comfortable if you're taller than 5'10" to 6'2", but it also depends on your inseam length. Having some core body strength will help if you plan on riding through any kind of technical trails.
With that said, it's actually not very big compared to a lot of the modern adventure bikes – and it weighs less too. It comes down to what you're using the XR 650R for and what your expectations are.
Weight
Coming in at just over 300 pounds ready to ride (wet with all fluids), that's heavy for a trail bike. But like I said, it's not meant to be flying through the tight woods and giant rock gardens. It's built for high-speed off-road riding and racing, as well as hardcore dual sport riding.
You can take some of the street gear (headlight, tail light, etc.) off for some weight reduction if you are just riding off-road during the day.
Specs
| | |
| --- | --- |
| Engine | 649cc liquid-cooled 4 stroke |
| Transmission | 5-speed |
| Seat Height | 36.8 Inches |
| Weight | 304 lbs. (wet/curb) |
| Horsepower | 45 HP (at the weel) |
| Top Speed | 100 MPH |
Model Years
Honda made the XR650R from 2000 until 2007 when they made some big changes to their off-road motorcycle lineup. Honda stopped making it because they came out with CRF450X, which is a lighter, faster, and better-performing off-road race bike.
Issues?
It didn't have any glaring problems that were common as long as you properly maintain it and don't constantly hit the rev limiter. The engine is very reliable and can last 10k+ miles before needing a rebuild. Just change the oil and keep the air filter clean when they get dirty.
Hard to start?
Kick-starting the XR650R can be a pain if it's been sitting for a while or you don't have the procedure down. You must slowly kick it over until you feel top-dead-center (high resistance) and push just past that point, then you give it a full, solid kick to start it.
If the bike has been sitting for a while (months or years), the carb may be dirty and need a good cleaning. Otherwise, poor jetting will make it harder to start hot or cold – the jetting may be off from the factory, especially if the bike is modified.
Bottom Line: Is the XR650R a good dirt bike?
The XR650R is a good dirt bike for what it was built for – high-speed off-road riding or dual sport adventure riding. With some proper bike setup, it will handle fairly well for such a big bike.
Here's some practical pros and cons of this bike:
Pros:
Plenty of low-end torque with a broad powerband
Harder to stall because of torque and heavy flywheel
Can be a versatile off-road/adventure bike with some proper tuning
Hond XR reliability
Stability at higher speeds
Cons:
It's heavy – harder to handle at low speeds
No electric start
Getting harder to find one in good shape
Mods
The top mods for the XR650R include: uncorking the intake and exhaust, jetting, getting the right shock and fork springs, and then getting the sag and forks balanced for your weight.
Supermoto
If you can get the XR650R legal plated for road use in your state or country, it makes a fun and torquey supermoto hooligan bike. Putting some street wheels and tires on this bad boy will give you a great ride around town or in the twisties if you don't mind having a kick-start only street legal dirt bike.
XR650R vs XR650L
They're quite a bit different – the XR650R is a liquid-cooled off-road race bike, while the XR650L is an air-cooled dual sport bike. They can both be used for adventure riding. It just depends on how exciting of a bike you want to ride. The XR650L is slightly more durable if you're just commuting and casually riding off-road.
How to ride with confidence off-road
Whether you choose a Honda XR650R or a much smaller dirt bike, it's important to know the basic techniques so that you can ride with control, and I want to show you how to get started so that you don't crash and get hurt. Click or tap here to sign up for my free training to learn the proper techniques to quickly build your confidence.