Honda Street Legal Dirt Bike: Which Is Best For You?
Looking for a street legal Honda dirt bike to ride off-road and on the road but not sure which one is best for you? This practical article will cover the basics for all of these dual sport bikes to help you make the best decision.
Does honda make a street legal dirt bike?
Yes, Honda has been making street legal dirt bikes for many years, but their lineup of models has changed quite a few times.
What's a street legal dirt bike called?
A street legal dirt bike is simply called a dual sport bike. It doubles as a street bike and a dirt bike because it's plated for on road riding, but has knobby tires for off-road riding.
Is a 450cc dirt bike street legal?
Most 450 dirt bikes are not street legal because they are for motocross, enduro or trail riding. With that said, Honda has a 450cc CRF that is legal to ride on the street from the factory.
What Honda CRF is street legal?
What size dual sport do you need? If you're a beginner, you'll want to start smaller for more off-road riding.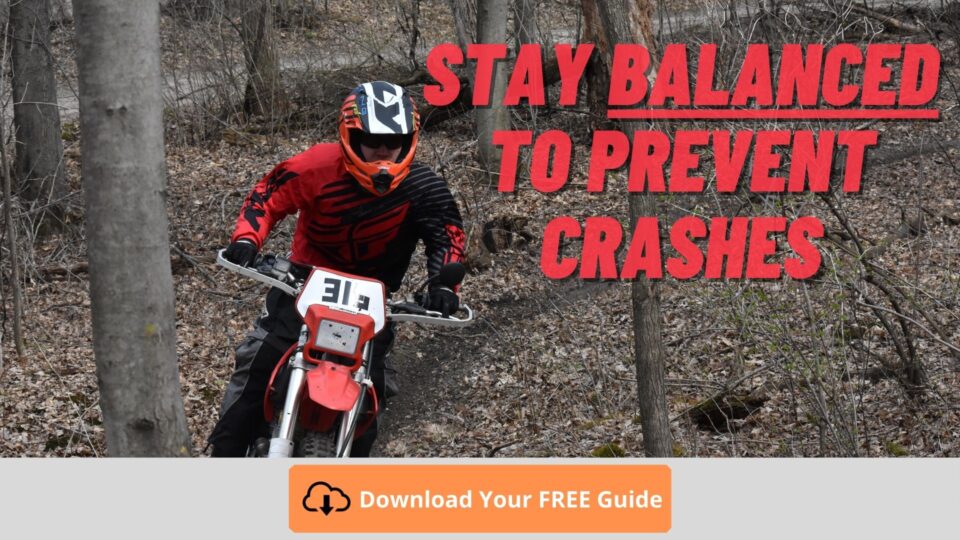 Discontinued Honda dual sport bikes include:
The CRF230L is a very beginner friendly dirt bike that's plated for legal street riding. The seat height is nice and low if you're a female or just a short guy like me.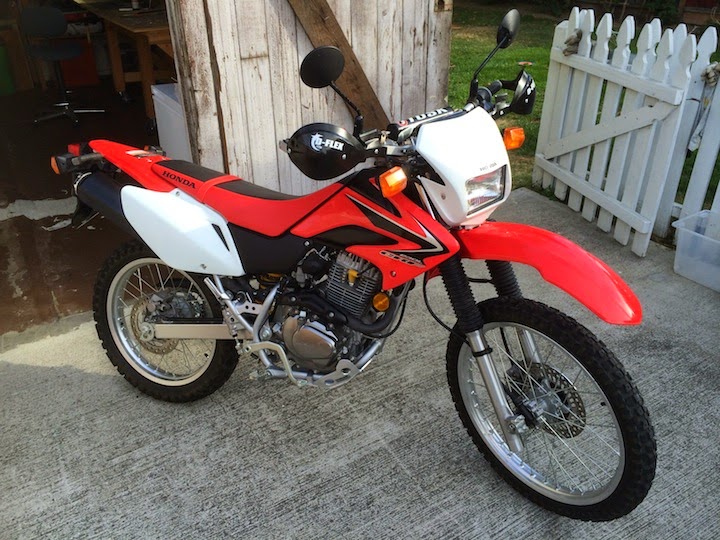 It doesn't have much power, so don't expect to be able to cruise on the freeway all day comfortably. The 230L was only available for 2 years and then discontinued due to not enough demand.
The CRF250L is a very popular dual sport and lightweight adventure bike. It was sold from 2012-2020 until Honda updated it to the 300cc version.
The 250L is definitely heavier than a typical dirt bike, so it's not the greatest for single track trail riding, but it's plenty capable on easy to moderate trails if you have proper riding techniques.
The XR650R was THE Baja dirt bike for racing long distance off-road at high speeds. Compared to modern dual sport bikes, it's a little bit heavy and it lacks an electric start, but it has plenty of torque.
Honda Dual Sport 250-300
The only modern 250 class dual sport bikes from Honda are
CRF250L
CRF300L
CRF300L Rally
I just mentioned the CRF250L, but it's the most popular 250 dual sport Honda has made in decades. It's comfortable, easy to ride, has decent power, thanks to its 250cc street bike engine, and is short enough for most adults to reach the ground.
Want to make it bigger, smaller, or add lots of luggage? There's a big aftermarket for the CRF 250L to turn it into a versatile dirt bike or lightweight adventure bike to tour the country on. It's very reliable, so you can really rack up the miles before needing to touch the inside of the engine as long as you keep oil in it.
The CRF250L turned into a CRF300L because consumers simply wanted more power in the same size package. The 300L Rally comes from the factory with a few nice options for adventure riding if you're more hardcore.
Is the CRF250F street legal?
No, the CRF250F is a trail bike for off-road use only. If you're new to dirt biking, it's a great bike to get started on because it's super easy to ride, allowing you to focus on riding with proper technique, rather than taming the power.
Honda Dual Sport 450 & Bigger
Need more power? Honda has a few different dual sport bikes that are 450cc and bigger, whether you want to do more street riding or off-road.
CRF450L
CRF450RL
XR650L
Africa Twin CRF1000L
Honda came out with the CRF450L in 2018, but it turned into the CRF450RL, which is essentially the same bike. It's based off of the CRF450R motocross bike, but detuned quite a bit to make it easier to ride on the street and trails.
Make no mistake, this bike has plenty of power, though, and should not be on your list if you're new to riding off-road. If you plan to do mostly street or fire road riding, then it's Manageable. Single track trails is where the 450 gets tough to handle the weight and torque. 
Just want a simple dual sport that's reliable and can ride around the country? The XR650L is far from high performance, but it has decent torque and can handle highway miles more comfortably than the 450.
Moving to the CRF1000L, Honda's latest adventure bike is the Africa twin, is here to compete with Yamaha's Super Tenere and BMW's GS 1250. The Africa Twin can handle some light trail riding, but technical trails would be tough for this beast it you don't have proper technique and skills.
Which street legal Honda is right for you?
It really comes down to what type of riding you'll be doing most, and then your skill level and size (height and weight).
The more hardcore off-road riding you'll be doing, the smaller street legal dirt bike you'll want to pick from Honda. As you move towards more road and long distance riding (as well as skill level), the bigger bike you'll want.
How to safely ride off-road with confidence
Whether you're on a small trail bike or a big street legal dual sport bike, there's one thing that will make you a safer and more confident rider.
Too many beginners learn how to ride on their own, but this generally leads to bad habits that cause you to ride tense, which leads to getting out of control easily.
So, if you're new to riding off-road, I want to help you by giving you a quick and simple guide to get started the right way. Click here to learn the proper techniques to ride with confidence.