Looking to get a Honda 230 dirt bike but not sure which one is right for you?
This article will cover the basics on each model so that you can choose the right dirt bike for you.
Does Honda make a 230 dirt bike?
Honda has made 3 different 230cc dirt bikes in recent model history, although none of them are being sold anymore in the U.S.
They started making a 230 dirt bike in 2003 with the CRF230F, and then added the CRF230L and CRF230M, but they didn't last very long due to low popularity.
Is the Honda 230 fuel injected?
No, Honda discontinued all of their 230 models because updating them from a carburetor to fuel injection.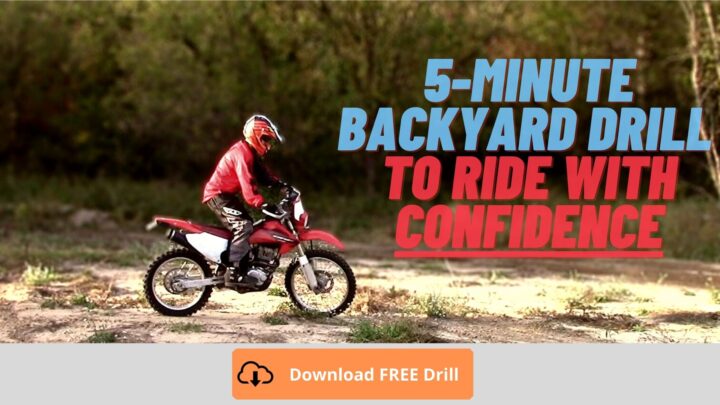 Which Honda 230 is right for you?
So, now that you know there's 3 different models, it's time to figure out which is right for you if you want to buy a used dirt bike.
CRF230F – Trail Bike
The CRF230F is an excellent trail bike and is still in high demand on the used dirt bike market for this reason. They're a little on the heavy side for the size, but the seat height is nice and low for a full size dirt bike, and the power is buttery smooth.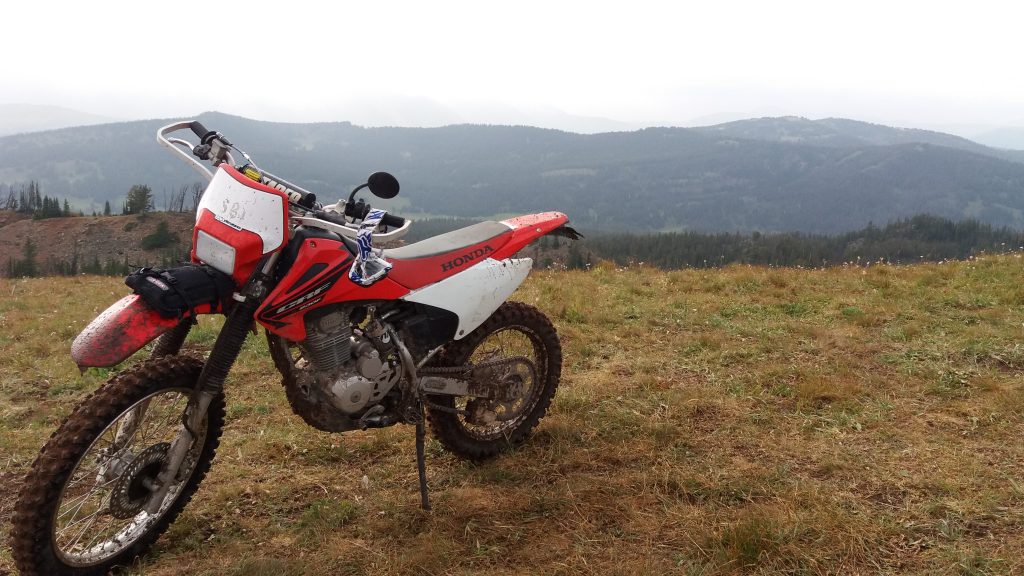 Having predictable power makes it very forgiving and easy to learn on compared to an abrupt power curve on an MX or enduro bike.
CRF230L – Dual sport
Want a street legal 230 dirt bike to ride on the road and the trails? The CRF230L is simply the street legal version for the 230F.
It's essentially a dual sport bike with street tires and all the lighting and electronics needed to be legal.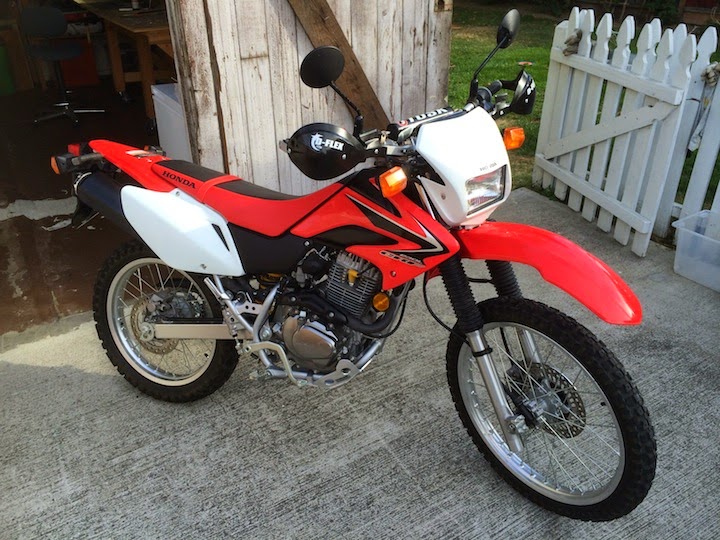 It's a really good beginner bike, but it just doesn't have a lot of power for riding on the highway.
CRF230M – Supermoto
Want a more street specific hooligan dirt bike? The CRF230M is the supermoto (supermotard) version of Honda's 230 dirt bike with full street wheels and tires. It handles very well on the road because it's so light for a street bike.
But, like the 230L, it just doesn't have a lot of power for riding on the street if you want to accelerate quickly or keep up on the freeway.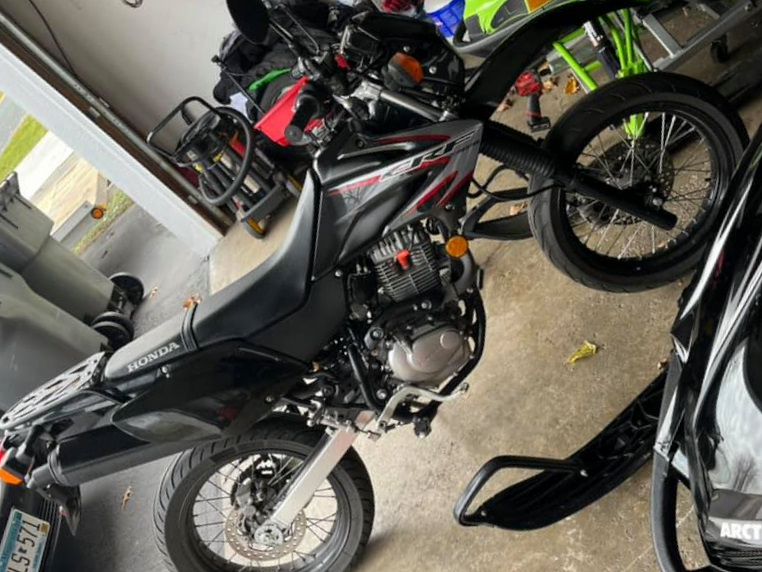 It would be a great beginner or commuter street bike that is about 10% capable of off-road riding. It also has a low seat height of 32″, which is nice if you're short or have a short inseam.
How fast does a Honda 230 go?
Depending on which Honda 230 you get the top speed is 60-75mph. The CRF230F is on the low end, while the CRF230M is on the high end of top speed.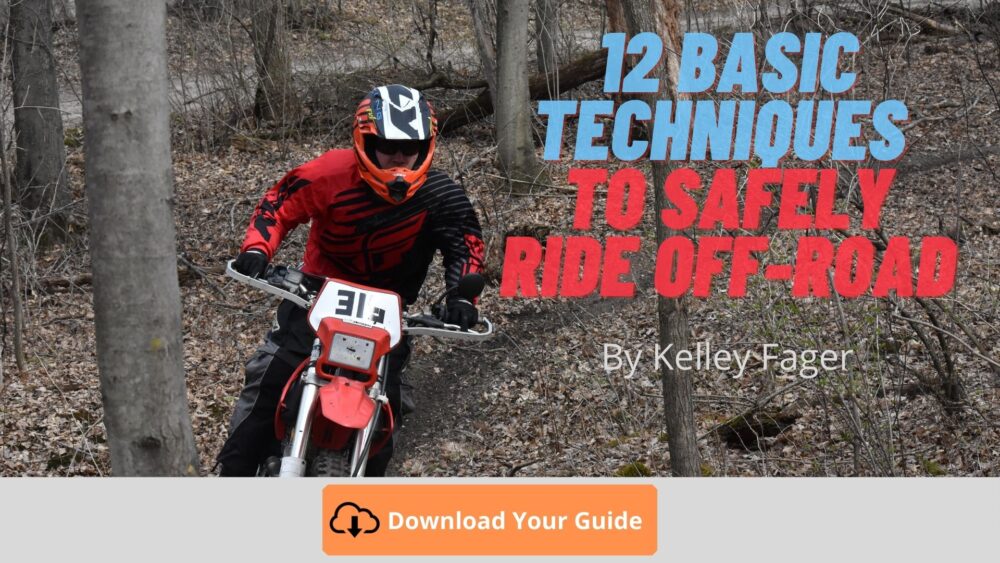 Honda 230 Price
Since Honda doesn't sell any of these dirt bikes anymore, you'll be looking at the used market values. Prices can change a lot depending on the local market supply and demand, but the condition of the bike makes a big difference as well.
You can expect to pay 1500-3500 for a used CRF230F depending on the year and condition. The CRF230L and CRF230M will be similar in price, if not slightly higher for being street legal and plated for legal road riding.
Will one of these Honda 230 dirt bikes make you a better rider?
If you're a newer rider or looking for your diet dirt bike, any one of these Honda 230's would be a great choice if you pick the one that's built for your type of riding. With that said, there's something that will make you a much better and safer rider.
It comes down to your riding technique and how well you've learned the basics. I want to show you all of the basics that you need to stay in control. Click here to download my quick and practical training guide.