Interested in getting a Honda 2 stroke dirt bike, or just want to know more about the history of Honda?
In this article I'll show you the two-stroke models you can pick from, which one is best for you, and why it's important to choose the right bike.
When did Honda stop making 2 stroke dirt bikes?
The last year Honda made a 2 stroke dirt bike was in 2007. It ended their CR85/Expert, CR125, and CR250 lineup.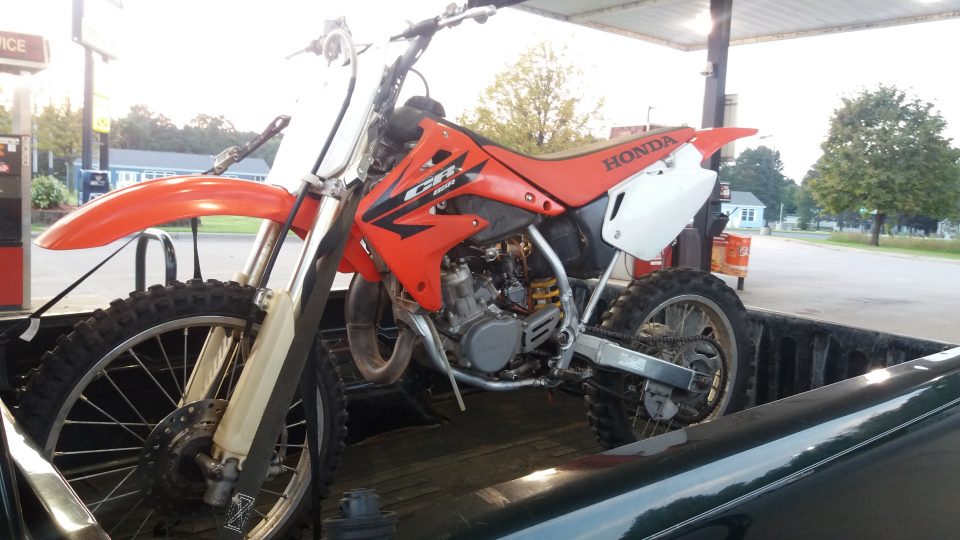 Is Honda making another 2 stroke?
Honda was the leader in making 2 stroke dirt bikes come to an end in AMA pro racing. Yamaha was the first to come out with a 4 stroke for racing, but Honda has been and is the brand that wanted to kill 2 strokes.
Will they every make another? As of right now the answer is a definite "No." It would take a new generation of owners to change that.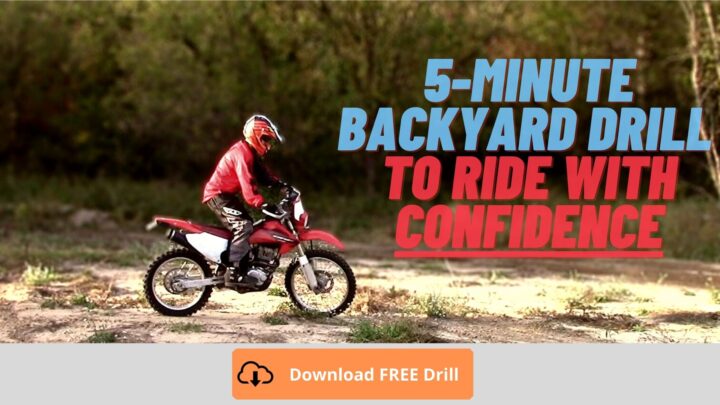 With that said, these are the Honda 2 stroke dirt bikes that you can still buy used:
CR80R
CR80R Expert
CR85R
CR85R Expert
CR125R
CR250R
CR500R
Honda 2 stroke 125 changes over the years
The CR125 has gone up and down through its history for being a great 125cc 2 stroke motocross bike.
It become great in 1985 and was the class leader until the mid-'90s when Yamaha finally stepped up their game. The 1993-1997 CR125 has a great engine package with good overall performance.
The aluminum frame change
Then, in 1998 things changed. Taking after the 1997 CR250, the 125 went to an aluminum frame, along with some changes to the engine.
Handling was not good compared to the older steel frame – it was much stiffer. It didn't have great power, being peaky but not even that great. The carb and engine were also much harder to work on because there's much less space to get your hands in there.
The slowest 125 ever made?
Maybe you've heard of the 2000-2001 CR125 being infamous. It got an updated, although still bulky, aluminum frame with some tweaks to the engine.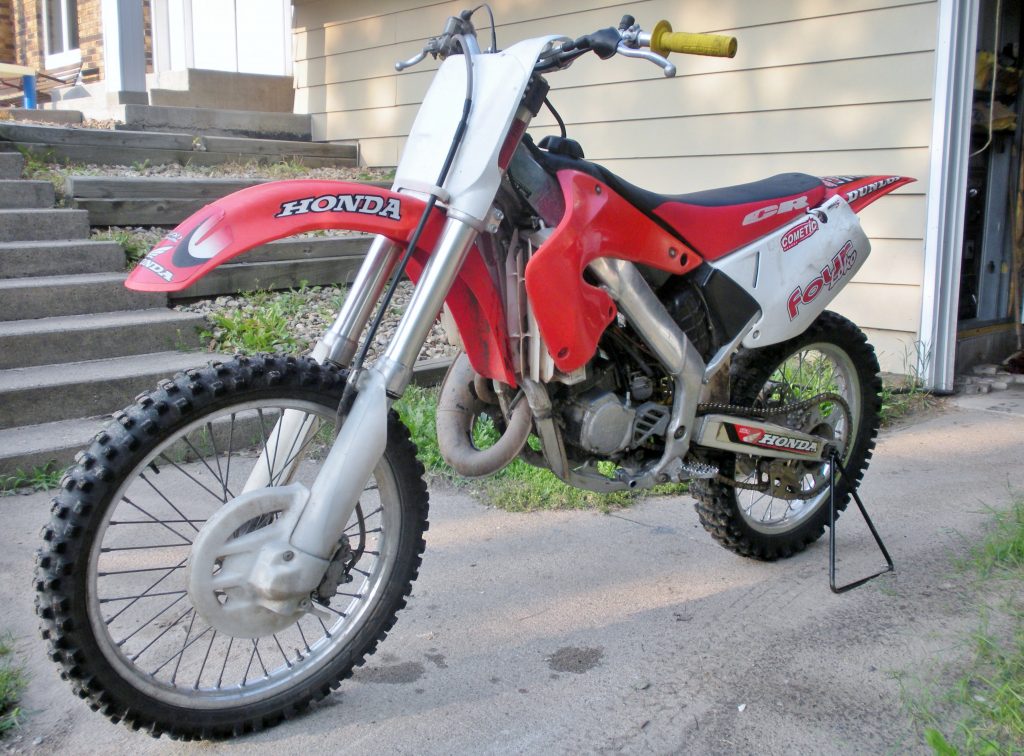 It handles fairly well, but power on a stock CR125 in the years '00-'01 was not good. I know because I still have one.
Is it the worst 125 ever made? Probably not, and there are actually some things you can do to make it run more like a… YZ125.
Things like: a newer year airbox, power valve pin mod, and cylinder/case mods to improve the air velocity.
2002-2003 CR125
These years are similar because they have a newer frame and updated engine. Overall, a little bit better than the previous generation, but still lacking low-end and midrange torque compared to most other 125 2 stroke dirt bikes in its class.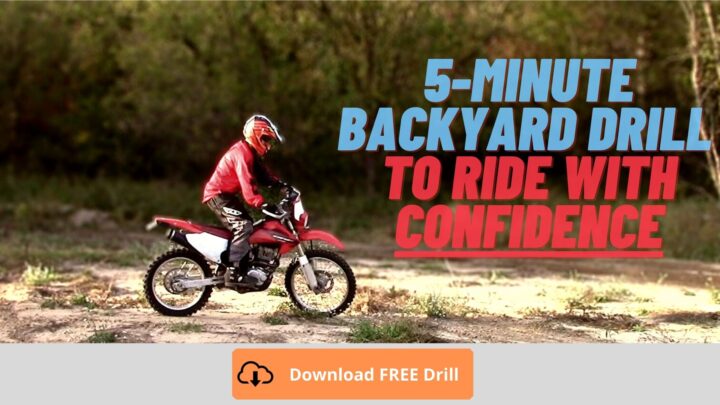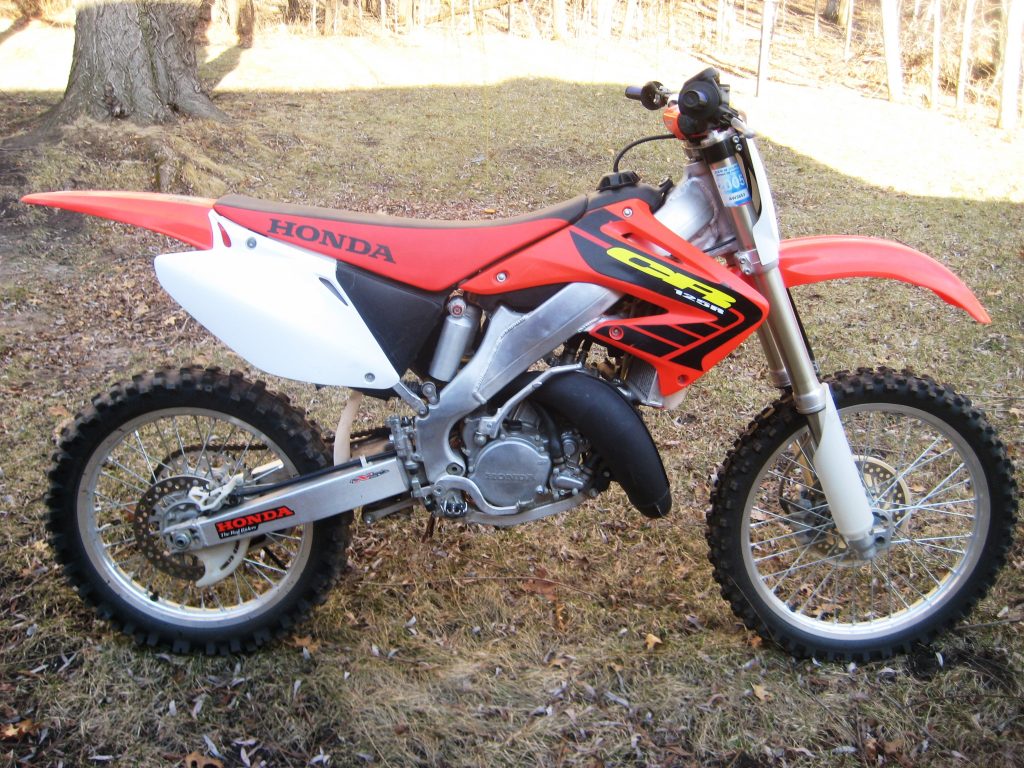 2004 CR125
Honda tried an electronic power-valve, but apparently it didn't work very well because it only lasted one year in 2004.
2005-2007 CR125
With a revised engine, Honda was starting to figure out their 125cc two-stroke mx bike, but it was too little too late. It might not be as good of an engine as the 2006+ YZ125, but it's a great bike, even if it is harder to work on.
Honda 2 stroke 250
Honda was dominant in the 250cc 2 stroke class as well from 1985-1996. Then the 1997 Screamin' Eagle CR250 came out, and it became a work in progress.
1993-1996 CR250
These years are still good race bikes if you just freshen them up. Suspension internals, fluids, and a fresh engine will give you a solid 2 stroke motocross bike.
The problem is that parts are getting harder to find for the older CR250R. Newer model year parts are not interchangeable for the most part.
1997-1999
The engine was decent, but the new stiff aluminum frame made it harsh and handling wasn't as good. Is it rideable? Yes, but it's not as forgiving as other model years.
2000-2001
A lot of owners really like this generation of the CR250 because it was a solid and reliable package. The newer frame was a little more forgiving, and the engine made pretty good power from low-end to top.
The 2000 has a Keihin PWK carb, which is easier to tune the jetting than the Mikuni on the newer model years.
2002-2007
The last generation CR250 has the best chassis as far as handling goes. However, the RC valve engine lost some bottom-end torque.
With that said, you can make it a good engine with some cylinder tuning and re-jetting.
Honda 2 stroke 500
The "man's class" for motocross was the 500cc 2 stroke open class, and the Honda CR500 is still a brute to ride today. From 1985 to 1996 the CR500R got minor updates almost every year.
All of these changes added up to a better riding and handling bike by the later years. By '96, Honda didn't make any more changes until it was discontinued in 2001.
Which one is right for you?
What are your goals for dirt biking? Are you brand new to dirt biking? If you pick the wrong bike, you might end up getting hurt and regretting it. It's my goal to inform you as best as possible so that you have more fun riding but stay safe.
Your first dirt bike or just getting back into riding?
If you're a beginner, I highly recommend you start on a 4 stroke trail bike rather than a less-forgiving 2 stroke motocross bike.
New to MX?
Do you already know how to confidently ride a dirt bike but are new to motocross? The CR125 is best to start racing MX because it doesn't have too much power and will teach you how to ride better.
Experienced rider?
I would only recommend the CR250 if you're an experienced rider that can handle the extra power. It's a lot easier to get out of control with a 250cc 2 stroke, so you need to be a better rider to keep it on two wheels.
The CR500 is a sweet dirt bike, but it's more of a novelty or if you're racing a vintage class race.
Honda vs Yamaha 2 stroke dirt bikes
The battle between dirt bike brands will never end, but that's a good thing. If there's no competition, then companies won't continue to advance in performance and technology.
Depending on which year bike you are choosing, Honda's 2 stroke dirt bikes might not be as good as Yamaha.
From the mid 80s to 90s, Honda made a better 2 stroke overall, but after 1996, Yamaha figured out how to make a powerful, reliable, and good handling 2 stroke.
How to ride a 2 stroke dirt bike safely
Whether you've never ridden a 2 stroke dirt bike before or you're still trying to figure it out, there's some key techniques you need to learn.
Proper clutch and throttle control are important to riding with confidence and control, but learning proper body position are just as critical. I want to give you a free guide that will show you how to do this. Tap here to learn how.