Looking to buy a Honda XR250L, or just want to learn more about it? In this article, I'm going to give you the practical info you need about it, who it's for and whether or not you should get one.
Who is the Honda XR250L for?
The XR250L is a dual sport version of the XR250R that Honda started making in 1991. It's heavier, so it's not as good of a trail bike, but the XR250L is a good street legal dirt bike if you're a beginner.
Engine
The XR250L has a simple, 4-valve 250cc air-cooled 4 stroke that makes smooth and predictable power. If you're wanting to race, don't expect to win, but that's not what this bike is built for.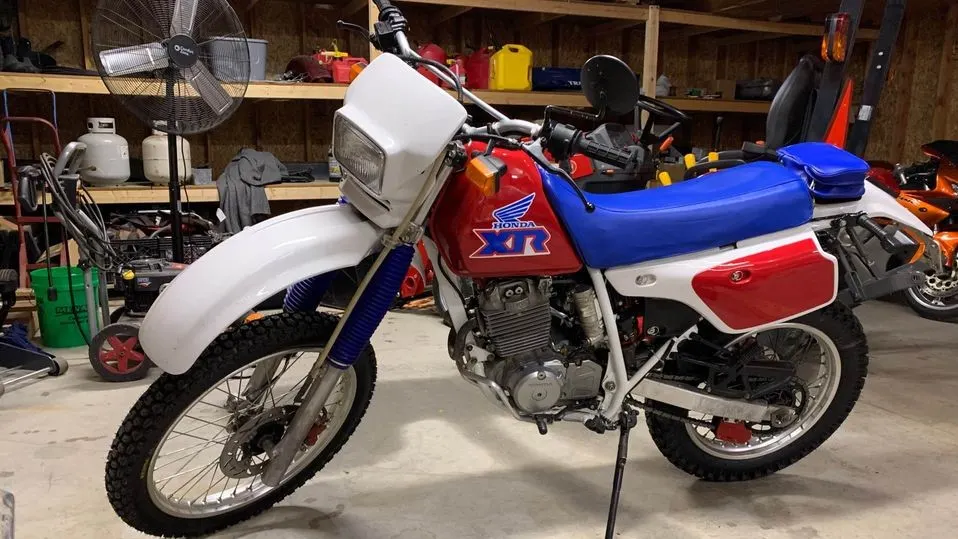 It's reliable, and it can cruise around town while getting good gas mileage. Keep oil in the engine and the air filter clean and the 250L will last you a long time.
Suspension
It's old and outdated, but it's simple and plush. If you're a beginner, you're not going to notice the low-performance shock and forks on the XR250L. The only thing you might need to change is the springs if you weigh over 180lbs or ride aggressively.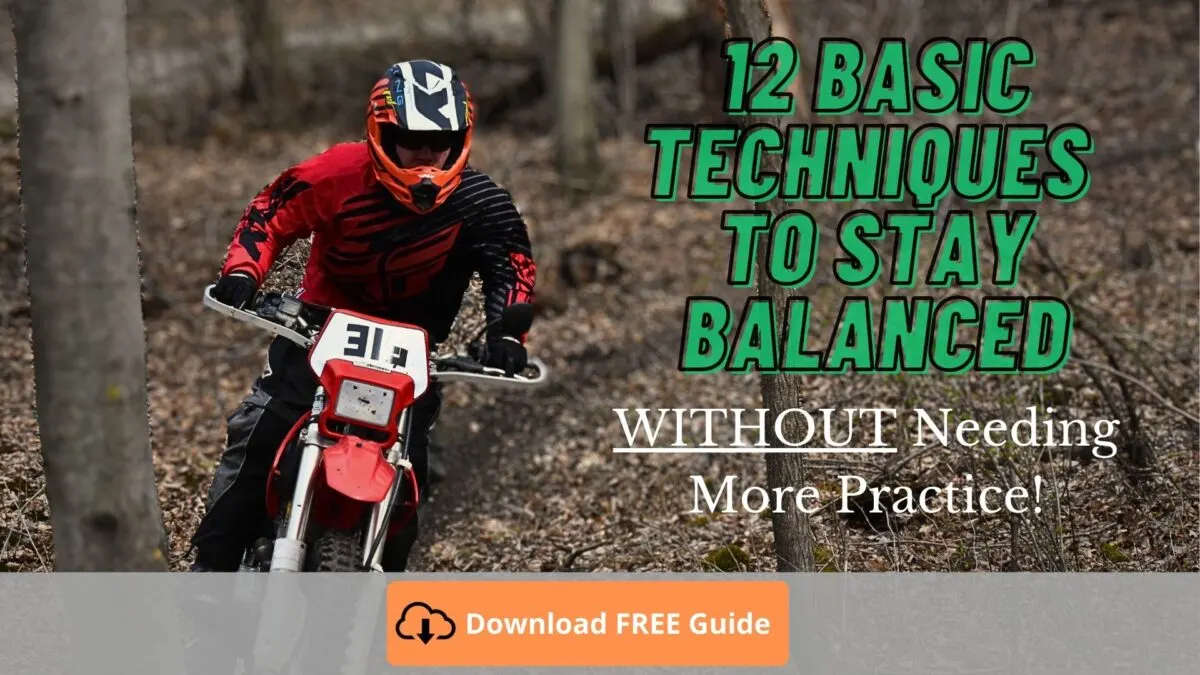 There are some mods you can do to the stock forks and shock to get more performance, but it's still going to be a heavy trail bike that can be ridden on the road.
Handling
The XR250L is based on the XR250R (pre-1996), which is a great trail bike. The problem is that the XR250L is pretty heavy, making it hard to turn and handle at low speeds or on technical single-track trails.
It may not be a big difference, but the wheelbase is almost ½ inch longer, giving it that better stability at higher speeds.
Size
The seat height is slightly lower on the XR250L, making it easier to ride if you're a beginner riding your first dirt bike. At 34.5", it's a good size if you're 5'2" to 5'10" tall.
Weight
It's heavy if you see it as a 250cc trail bike. Coming in at 291 pounds, it's going to be hard to handle if you're short or lacking strength while riding on the trails. However, if you're riding on the street or easy trails and gravel roads, the weight of the XR250L won't negatively affect your riding much.
Specs
| | |
| --- | --- |
| Engine | 249cc air-cooled 4 stroke |
| Transmission | 6-speed wide ratio |
| Seat Height | 34.5" |
| Weight | 291 lbs. (wet) |
| Horsepower | 25HP |
| Top Speed | 75 MPH |
Model Years
The Honda XR250L was made from 1991 to 1996 in the U.S. and did not have any major changes. Due to lack of demand, Honda discontinued it.
Issues?
There are no major issues that are common, but some things that you should be aware of when looking at buying a used XR250L.
They're so reliable that many owners abused them with little maintenance. It can be hard to start if it's been sitting for a while and the carb is dirty. The top-end may be worn and needing a rebuild if the exhaust is smoking blue.
Bottom Line: Is the XR250L a good dirt bike?
If you're just getting into dirt biking and want a street legal bike, the XR250L is a good choice to start on a budget.
Need more detail? Here's some quick pros and cons: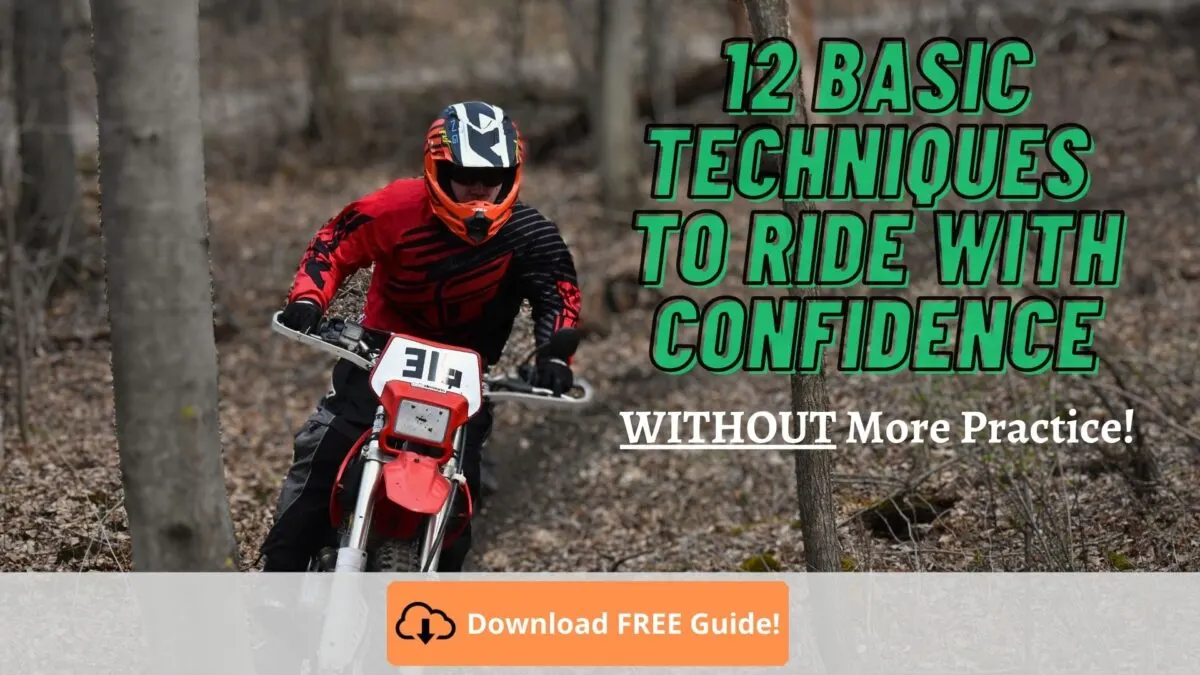 Pros:
Reliable
Power is smooth and predictable
Easy to ride and learn to use the clutch on
A good budget option for a first dirt bike
Comes legal to ride on the road if it's titled/plated
Cons:
It's heavy for a dirt bike
Not much horsepower for a full size dirt bike
Doesn't handle tight single track trails well
Harder to find used
XR250L vs XR250R
Even though they're very similar, the XR250R is a much better trail bike for roading strictly off-road. If you want to ride on the road in addition to some mild off-road riding then the XR250L is the right bike.
How to ride with confidence off-road
Whether you're a trail rider or you're just casually riding off-road, there's only one way to quickly boost your confidence. Become a better rider and you'll have more control to prevent crashing, but how do you quickly advance your riding skills?
I want to help you out by showing you the basic techniques with a free training guide. Click here to download it.