Looking for the best dirt bike for gravel roads? Whether you're a beginner or transitioning to riding on the road with a dirt bike, you're in the right place!
In this practical article, I'm going to show you what bikes can safely ride on gravel roads, why it's so important to pick the right type of motorcycle, and how to choose the right one based on your specific needs.
Can you ride a dirt bike on gravel roads?
A dirt bike is capable of riding on gravel roads, but if it's a public road then your bike most likely needs to be street legal.
Some dirt bikes can be ridden on the road if they're street legal, but there are some drawbacks.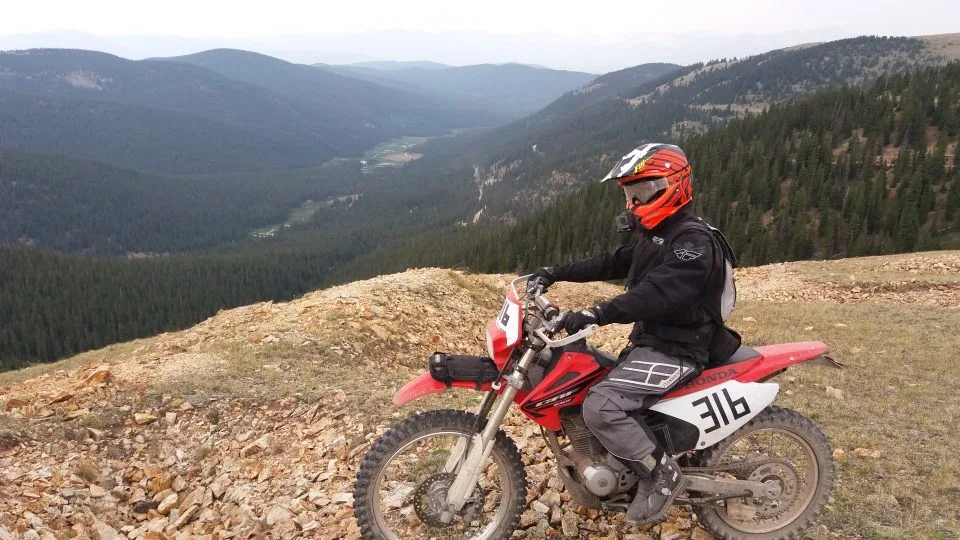 What is a street legal dirt bike called?
A street legal dirt bike is called a dual sport bike because you can safely and confidently ride it off-road and on-road. The dual purpose is a huge benefit if you don't have a way to transport your bike or just want the ability to do both on the same motorcycle.
The disadvantage to owning and riding a dual sport bike is that it isn't great at any one type of riding. For example, it's not as good at trail riding as a trail bike or enduro bike because the tires and extra weight don't handle as well on the trails.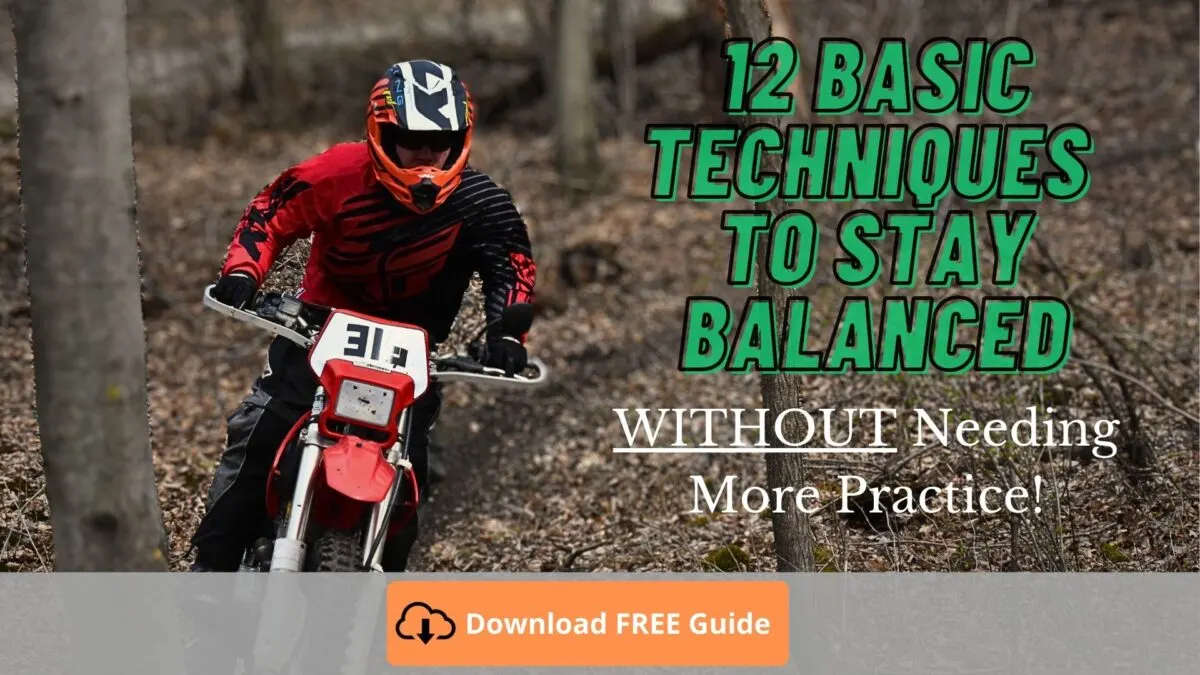 Can you ride a motorcycle on gravel?
Yes, but a motorcycle with full road tires will not handle well and it will be very hard to handle, especially if you're a beginner.
If you plan on riding on gravel roads frequently, I strongly recommend getting a bike with dual sport tires. These are DOT street legal road tires that are meant for riding on-road and off-road because they have knobs like a dirt bike tire but are smooth enough so that they handle well and don't vibrate on pavement.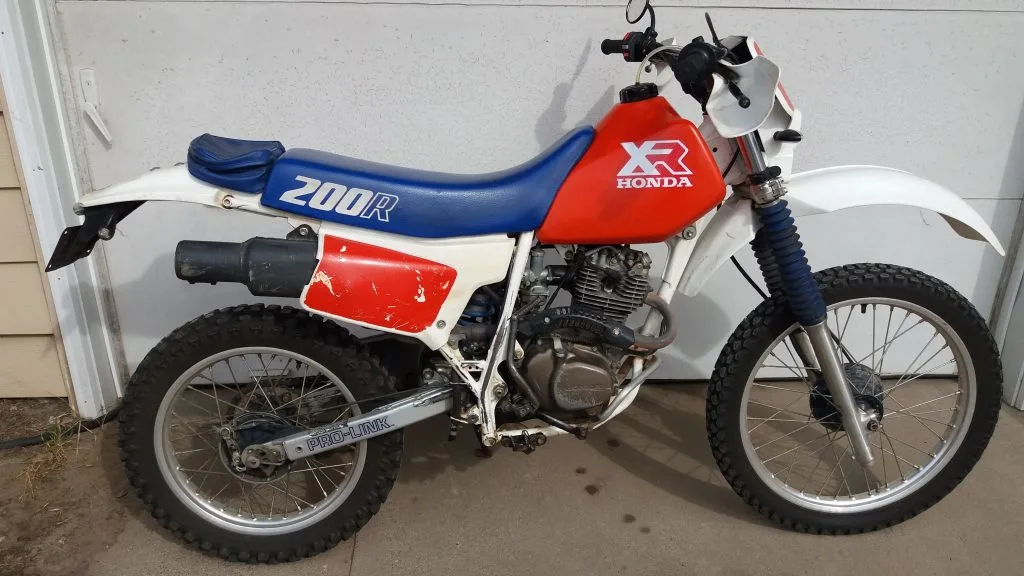 How fast can you ride on gravel on a bike?
It really depends on your bike setup and your confidence…
For example, you don't want to go more than about 15 mph on a street bike because it will not get good traction with road tires – you'll slide out easily.
On the other hand, a dual sport bike can go 60+ mph with proper tires on a smooth gravel road if you're an experienced rider with the confidence to stay in control of your bike.
Dirt bike vs street bike – how to pick the right type of bike
It really comes down to this simple question – what type of riding do you want to do? If you just want to ride on the road (pavement), then get a street bike.
Just want to ride trails? Get a trail bike or Enduro bike? Want to ride on the street and on the dirt with the same bike? Get a dual sport bike.
Best off-road motorcycle for gravel roads
Once you figure out the type of riding you'll be doing, you need to figure out what your experience level is and what size bike will fit you.
Best beginner dirt bike for gravel roads:
Yamaha TTR125
Kawasaki KLX140
Yamaha TTR230
Honda CRF250F
Best off-road motorcycle for trail riding: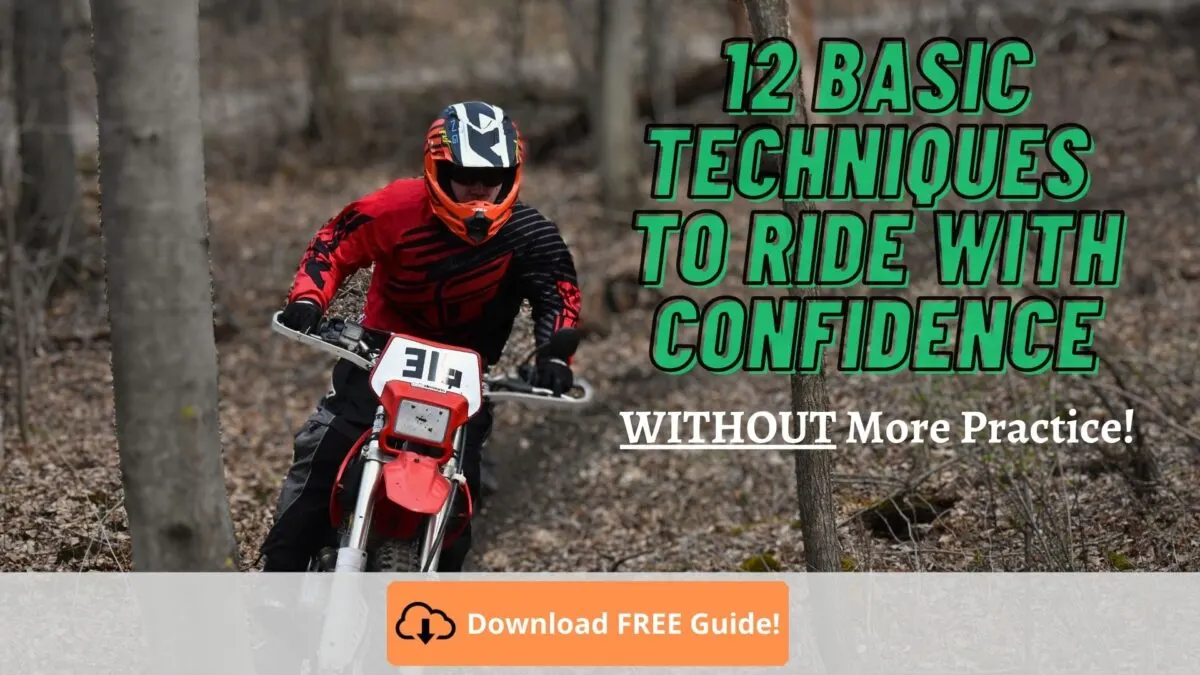 Honda CRF250F
Yamaha WR250F
KTM 250 CXW
Beta XTrainer 300
KTM 300 XCW
Yamaha WR450F
Best dual sport motorcycle for gravel roads:
Honda CRF300L
Honda CRF450L
Honda XR650L
Best lightweight adventure motorcycle for riding gravel roads
A lightweight adventure bike is generally going to be in the 250-300cc engine size. I'm going to include new and used models for your convenience, in case you're on a tighter budget.
The best lightweight adventure motorcycles are:
Kawasaki KLX250S
Honda CRF300L
Honda CRF300L Rally
These are fairly heavy for a dirt bike, but for a street legal adventure bike they're as lightweight as it gets. They'll handle gravel roads very well, especially with the right tires.
You can put some soft or hard luggage on and do a multi-day trip. It's not the most comfortable motorcycle for long distance on the highway, but it will handle off-road much better than a bigger bike.
Best gravel road tire for dirt bike
Having the right tires will make a huge difference in your confidence and control. If you're riding on gravel or dirt with tires that are primarily meant for riding on the road, you're going to be nervous because they'll slide all over the place.
The Kenda Big Block dual sport tires (Motosport) are among the best dirt bike tires for riding on gravel roads. They provide very good traction, both accelerating and braking – which is extremely important when it comes to your safety!
Turning on gravel roads – how to use proper technique
Turning on gravel can be intimidating because the tires feel like they're going to slide out easily, especially if you're used to riding on the road where pavement gives you virtually 100% traction.
When riding on gravel, it's important to properly position your body on the bike depending on what you're doing so that you have the most traction and control. To better understand this, I want to give you a free training workshop that goes into more depth on how to safely ride with confidence off-road, click here to watch it now.