Wondering which is better for you: dirt bike vs dual sport bike? Whether you're a new rider or just getting back into riding, I can help.
In this article, I'll compare the differences between each type of dirt bike, why you may or may not want a dual-sport, and how to pick the right one based on your needs.
What is a dirt bike?
A dirt bike is a type of motorcycle with knobby tires that are built for riding off-road. Dirt bikes typically have more suspension and are taller due to the higher ground clearance and extra suspension travel.
Are dirt bikes street legal?
Most dirt bikes are not street legal because they're built for off-road riding only. There are a select few models that are street legal from the factory that comes with all the equipment and registration.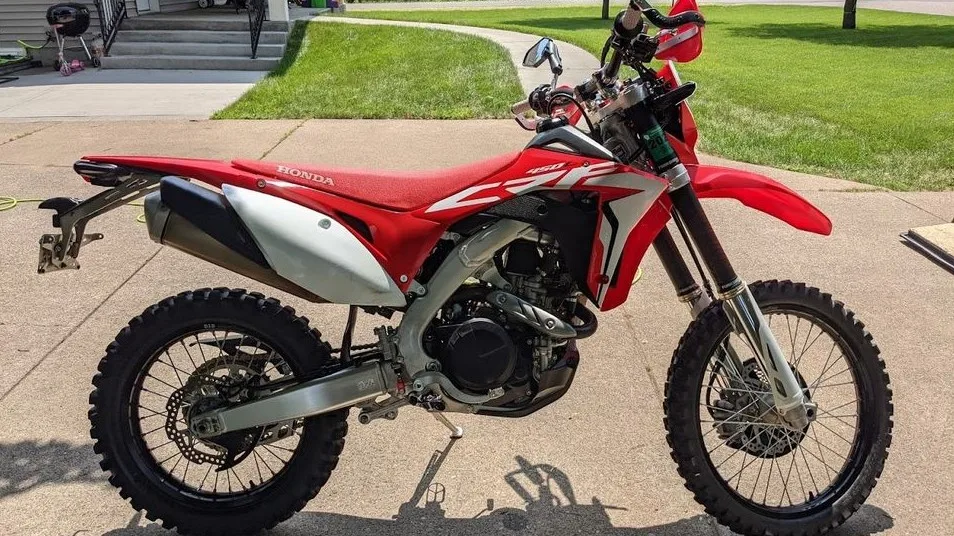 Is a dual sport motorcycle a dirt bike?
A dual sport motorcycle is a type of dirt bike or motorcycle. The most common types of dirt bikes are: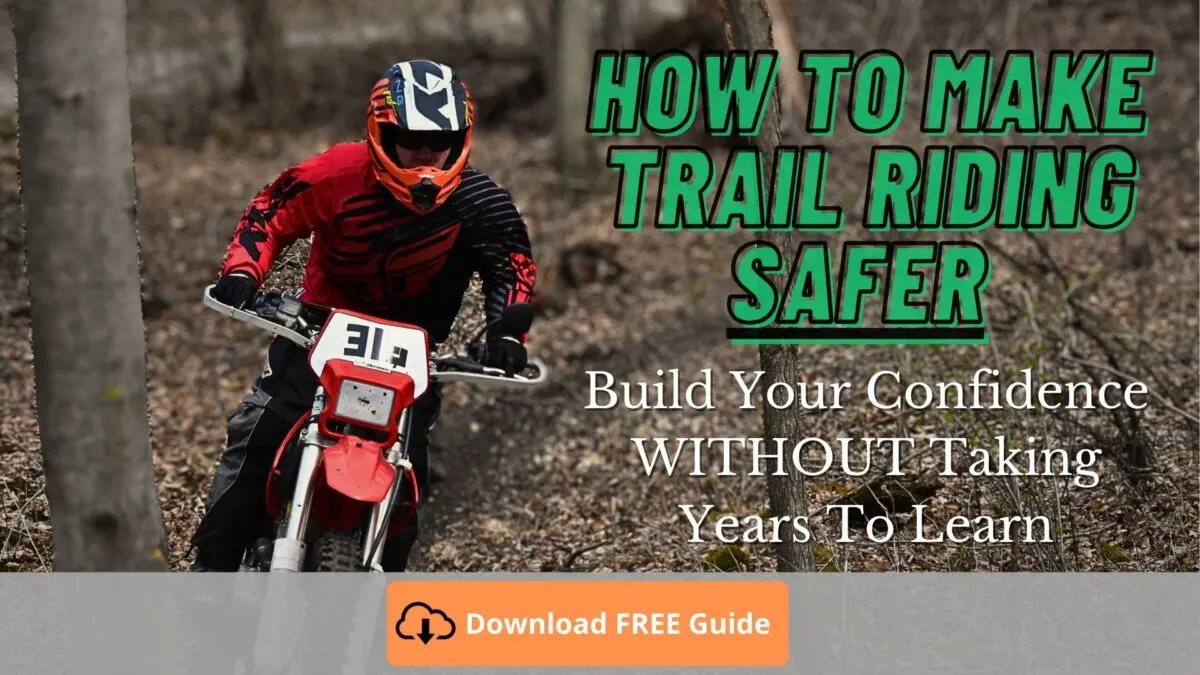 Trail bike (casual & trail riding)
Motocross bike (race bike for tracks/jumps)
Enduro bike (high-performance trail bike)
Dual sport bike (on and off-road)
What does dual sport mean on a dirt bike?
Dual sport simply means that it's built to be good for on-road and off-road riding. This gives you a dual-purpose motorcycle to enjoy riding on the street and trail riding all on the same bike.
Some states or countries allow you to register your dirt bike to be plated and legal for road use with some paperwork and having the required parts to make it legal.
Dual sport dirt bikes generally require these parts to make them street legal:
Headlight
Taillight/brake light
DOT tires
Mirror
Horn
Turn signals (depending on your local laws)
Are dual sport bikes worth it?
Tell me your needs and then I will tell you if it's worth it. If you can only have one dirt bike and you need to ride it on the road to get to your trail or destination, then a dual sport bike is worth it.
When you can have multiple bikes, it's best to have a specific bike for each type of riding you do so that it will be easier to ride and more enjoyable. For example, if you ride to work on the street and also enjoy trail riding on the weekends, I recommend getting a street bike for commuting and a trail bike if you have a way to transport it.
Other types of off-road bikes
As I recently covered, there are several types of off-road dirt bikes, so let's compare how they would be for you to own and ride practically.
Dual sport vs enduro bike
The biggest difference is that a dual sport bike is heavier and built for riding on the street while an enduro bike is lightweight and much more aggressive for riding technical trails.
If you want a powerful dirt bike with stiffer suspension to ride or race off-road at a faster pace, an enduro bike is the best choice. They're built from a motocross bike but are slightly detuned to be more comfortable on the trails – suspension, power, etc.
Dual sport vs motocross bike
The biggest difference is that a motocross bike is completely a competition race bike with the highest technology for jumps and whoops, while a dual sport bike is a mid to low-performance street legal dirt bike.
Dual sport vs adventure bike
They're almost the same, but the biggest difference is that most people refer to an adventure bike is a bigger bike that's a little more comfortable for riding long distances.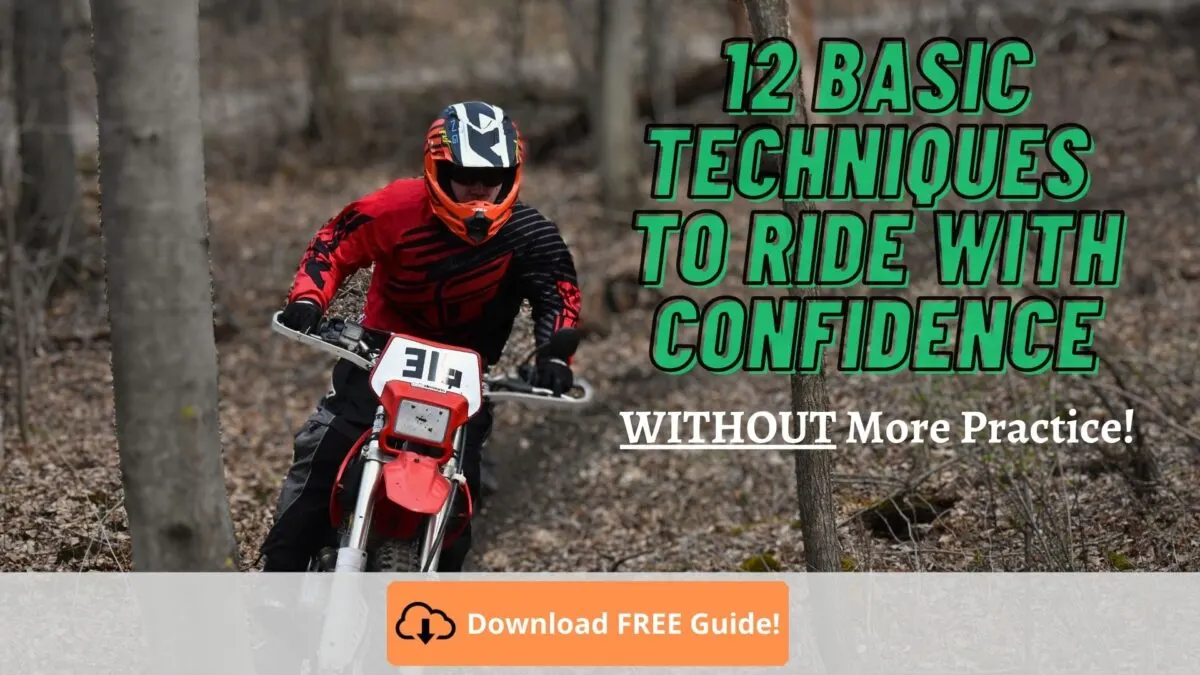 For example, a Suzuki DR650 is considered a dual sport and adventure bike, but a Honda Africa Twin 1000 is more often referred to as an adventure bike.
Simply put – they're one and the same, but an adventure bike is usually on the bigger side.
Dual sport vs supermoto
A dual sport can be the same as a supermoto bike, but the main difference is that a supermoto has full street wheels and tires.
A supermoto can be a street legal dirt bike converted for riding on the road or a asphalt track, but it's not good at off-road riding due to the street tires.
Dual sport vs street legal dirt bike
A dual sport motorcycle and a street legal dirt bike are basically the same things. The only difference could be that a dual sport comes street legal from the factory, while a street-legal dirt bike may have been converted for road use.
The benefit of starting on a dirt bike that's built for off-road use and then converting it is that it's lighter and better for trail riding. The problem is that many states and countries don't allow you to legally register a dirt bike for street use, even with the necessary lighting kit and accessories.