Wondering if the Honda XR600R is the right dirt bike for you? It's not for every rider, but there's a reason why there's a lot of history from this big bore 4 stroke. In this article, I'll cover the practical info you need to decide whether this is a good bike for you or not.
Who is the Honda XR600R for?
Do you want a big-bore single cylinder 4 stroke that can lug through trails and up hills at an efficient, low RPM? If yes, then the XR600 just might be the right bike for you.
It's simple, reliable, and can be used for different types of dirt biking while still being comfortable.
Or, maybe you just want to be like off-road legend and Honda XR enthusiast Scott Summers (who I sold an 86 XR200 to a number of years ago without knowing it!)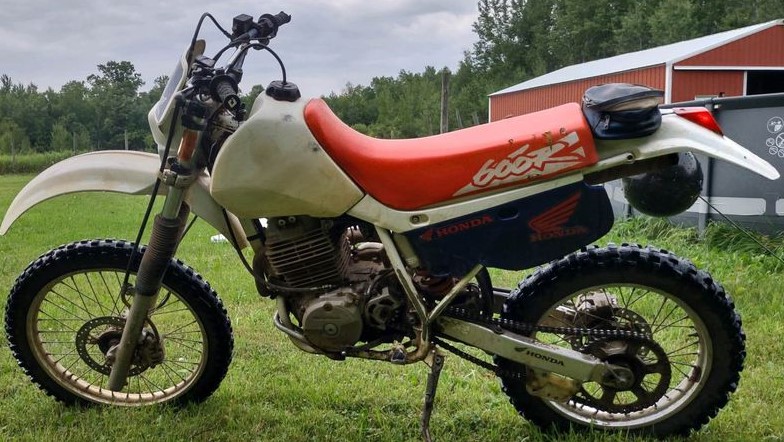 Engine
The 450 of its time, the XR600 was the ultimate off-road 4 stroke dirt bike for many years. Without plenty of power at just about any RPM, you can ride casually or aggressively and it will pull you smoothly.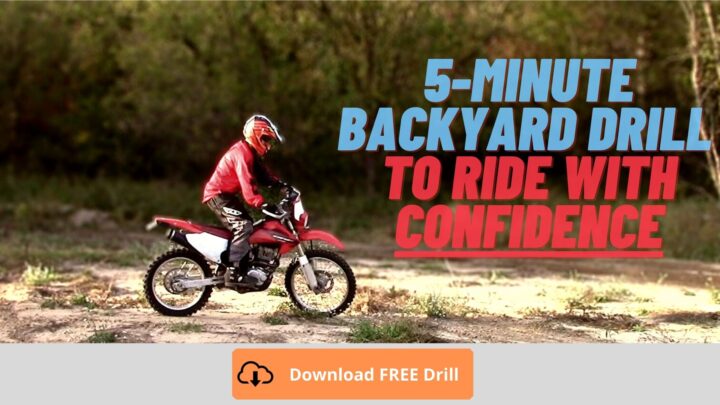 It's air-cooled, so you don't have to worry about bending or breaking radiators when you fall. Can it run hot? Yes, but as long as it's jetted properly and you're not slipping the clutch at a standstill all the time, you're unlikely to have problems (less than a modern enduro 4 stroke).
Other than that, just treat it right by doing the simple maintenance and it will last a long time.
Suspension
The stock forks and shock are pretty good for trail riding, but they're simple and on the soft side compared to most dirt bikes today. If you're just a casual trail rider, they'll be fine if you're under 200lbs. You'll want to stiffen it up if you're much heavier then that, especially if you'll be riding it hard.
The first thing to do is get the right spring rates in the shock and forks, and then set the ride height so that the suspension is balanced – important if you want it to handle well on any terrain.
There's not much for external adjustability, but you can add air to the forks, as well as change the fork oil weight and height for slower or faster damping to get the best comfort.
Handling
The XR600R is not going to handle like a 250 trail bike. Even if it weighed about the same, the engine gyro effect makes it feel heavier – bigger engine = more rotating mass = heavier feeling bike.
It's a decent handling trail bike, and if you get the suspension dialed, you can still keep up in the woods with your mates on modern bikes, assuming they aren't Graham Jarvis or Cody Webb.
Size
An XR600R is one of the biggest dirt bikes you can buy, so it's not good if you have short legs like me, or simply want a lightweight dirt bike.
A bigger and heavier dirt bike does have some advantages, such as stability. Instead of getting easily deflected off of rocks and trail chop, the heavier bike and unsprung weight (suspension/wheels) will absorb more of the impacts and stay planted. This will make your ride smoother and more comfortable.
It's one of the most comfortable trail bikes you will ride if you prefer to sit down more than stand up. But, with it being bigger, it's going to feel top-heavy, making it harder to turn on tight trails. Picking it up off the ground if you like to fall a lot will give you a good workout, to say the least…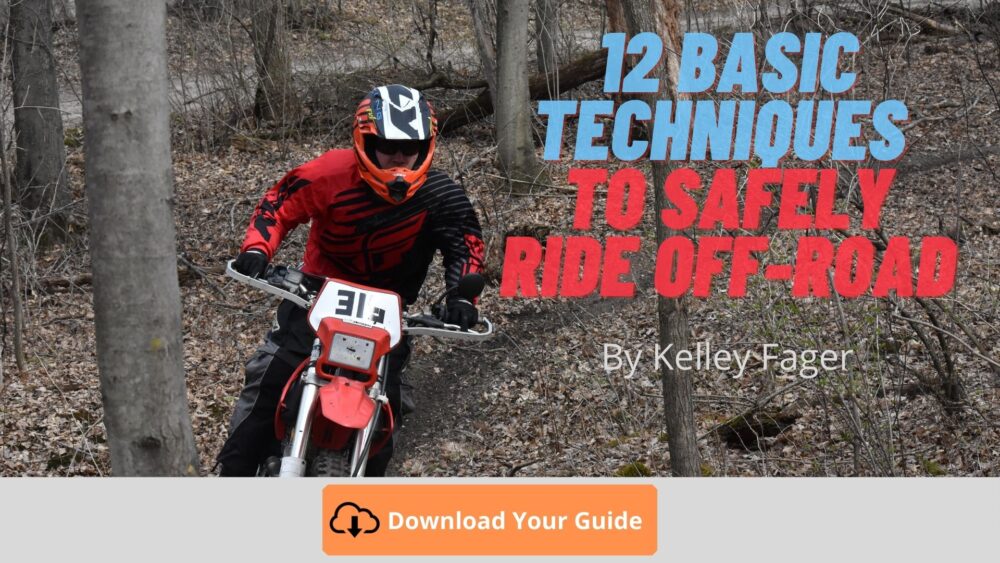 Is it really that heavy? Well, at close to 300 pounds ready to ride, yes, that is pretty heavy for an off-road dirt bike. I wouldn't recommend it for tight and technical trail riding. But if you can ride faster and more open trails, the XR600 will start to shine.
Specs
| | |
| --- | --- |
| Engine | 591cc 4-valve air-cooled 4 stroke |
| Transmission | 5-speed |
| Seat Height | 37.0" |
| Weight | 300 lbs ('88-'00) |
| Horsepower | 40 HP |
| Top Speed | 85 MPH |
Model Years
The first year of the XR600R was 1985, but it soon got some updates that changed its history. In 1988, Honda went to a single carburetor, an all new chassis design, and some engine updates to reduce the overall weight by close to 20 lbs.
It's not the first big-bore XR Honda came out with, but the 600 was eventually replaced in 2000 by the XR650R, which was their new liquid-cooled Baja race bike.
Any common issues?
It didn't have any major issues, but the XR600 could be hard to start if you let it sit for a while. Poor jetting, as well as flooding the engine also make this beast hard to kick-start.
The engine is reliable as long as you keep the oil full and clean, as well as a clean air filter.
Bottom Line: Is the XR600R a good dirt bike?
Yes, the Honda XR600R has a long history of winning GNCC and Baja 1000 titles, but it's nothing special by today's standards. The reliability and smooth torque set it apart from most modern off-road motorcycles. It's not for everyone because it's heavy and lacks some creature comforts, such as electric start.
Pros:
Plenty of torque for just about any kind of riding
Reliable and durable
Stable over trail chop
Plush suspension for casual trail riding
Cons:
It's heavy
Can be hard to start
No electric start
Getting harder to find used in good shape
XR600R vs XR650R
Honda updated their big single-cylinder 4 stroke to the XR650R, which has more power and better suspension, as well as being easier to start. Overall, the 650 is a better package, but the XR600R is still reliable, durable, and more simple without radiators.
How to ride with confidence off-road
Whether you choose to go with the XR600R or something smaller, you need to learn the proper techniques to safely ride with confidence. I want to help you get started with the essentials – click here to sign up for free today.