Are you a taller guy looking for a dirt bike that will fit you comfortably? Most dirt bikes are fairly tall if you're average height, but they only make them so big for a variety of reasons.
In this article I want to give you unbiased and practical advice on what the best dirt bikes are for tall riders, whether you're a beginner or experienced.
Best MX bike for tall riders
Basically any full size motocross bike is going to be tall. So that means that a 125cc 2 stroke up to a 450cc 4 stroke mx bike are all going to be within 1-2″ of each other in seat height.
Yamaha 4 strokes are often said to feel bigger than other brands.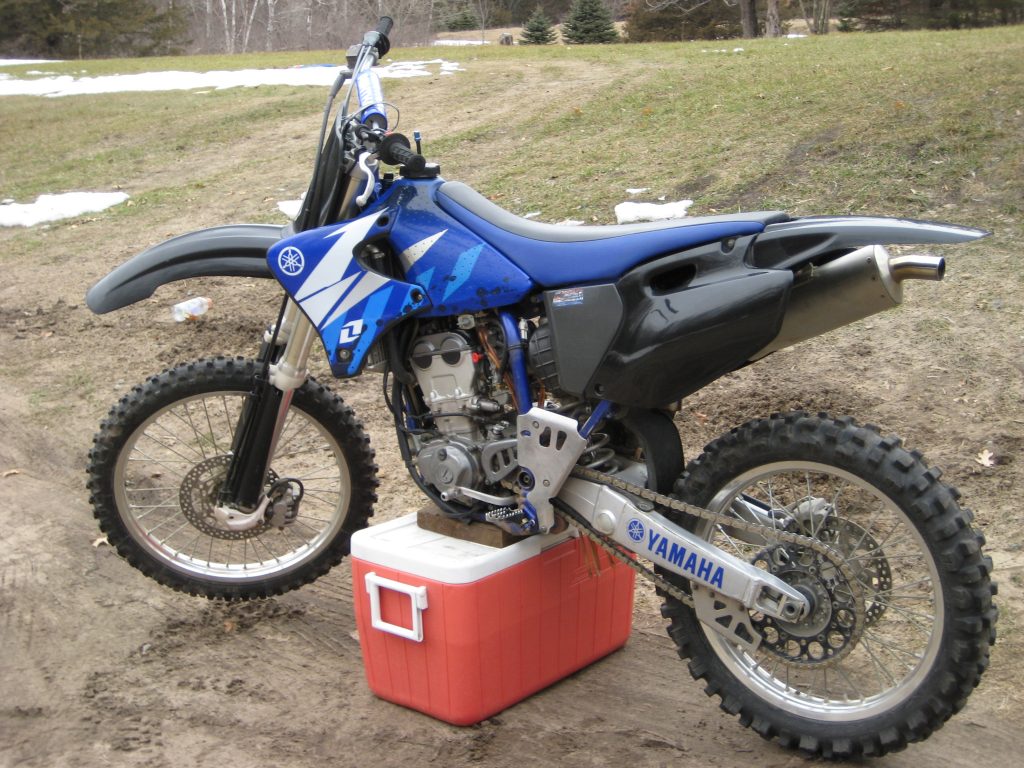 But, if you're tall and a new to motocross then you should start on one of these bikes: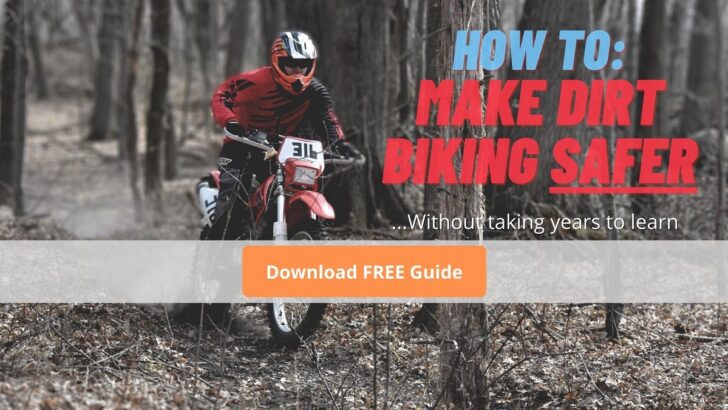 Yamaha YZ250F
Honda CRF250R
Kawasaki KX250F
Suzuki RMZ250
KTM 250SXF
Husqvarna FC 250
A 250cc mx bike has plenty of power, even if you're a bigger guy. You'll just want to tune the suspension for your weight – this is true on any dirt bike because they're generally built for a 160-180lb rider.
Should bigger guys start on bigger dirt bikes?
Why not just go with a 450 since you'll be transitioning to it soon anyway, right? Those are the famous last words of many new riders, unfortunately.
If you start on a 450 4 stroke then you'll either: end up on the ground wondering what just happened, or you'll be struggling to increase your riding technique because you're focused on staying in control of the power. This is true whether you're trail riding or on a motocross track.
Best enduro dirt bike for tall riders
Basically all 250 and 450 enduro bikes have a similar seat height. 450s have slightly stiffer suspension to accommodate a slightly bigger rider, but that doesn't mean you should automatically choose a 450. If you're just getting dirt biking, please stay away from any 450 dirt bike. It's way more power than you need.
With that said, any of these enduro dirt bikes are good if you're a tall guy:
Yamaha YZ250X
Kawasaki KX250XC
Honda CRF250RX
Yamaha YZ450FX
Why are enduro bikes so tall?
I'm short, so I sometimes struggle on a tall enduro bike, but there's definitely an advantage to them. For one, they need to be tall to accommodate the maximum amount of suspension travel.
The more fork and shock travel you have, the taller the bike needs to be. Having more suspension also allows for tuning to be plush yet controlled on varying terrain.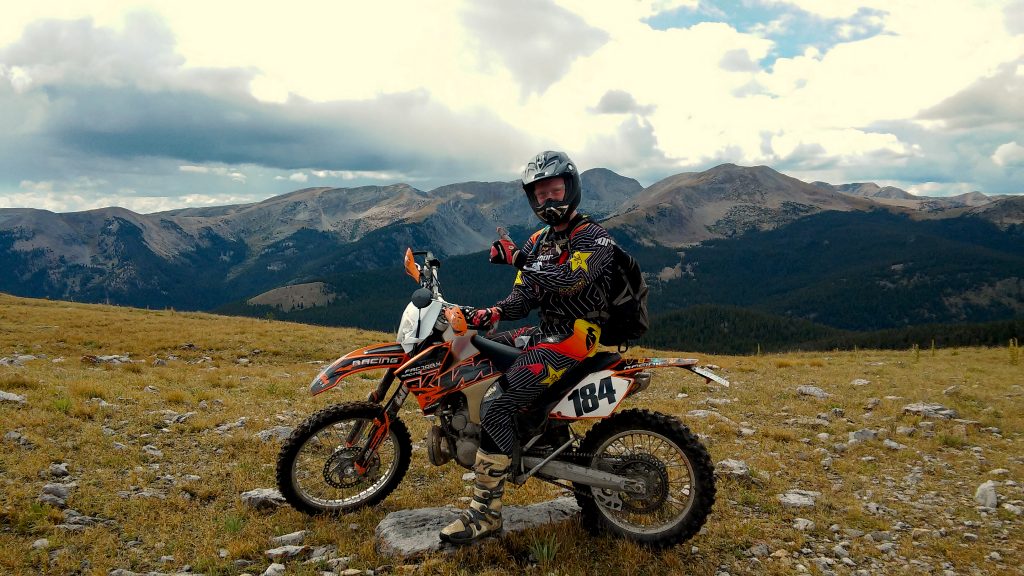 They're also tall for proper ground clearance. Riding over big logs and rocks would be a lot harder if the frame was only 5 inches off the ground because it would be dragging all the time.
Best dirt bike for larger riders
Are you just getting into dirt biking? Starting on a beginner-friendly bike the right size is important to give you confidence right away. Or are you more experienced and want a bike that will pull you around better?
The best beginner dirt bikes for larger riders are: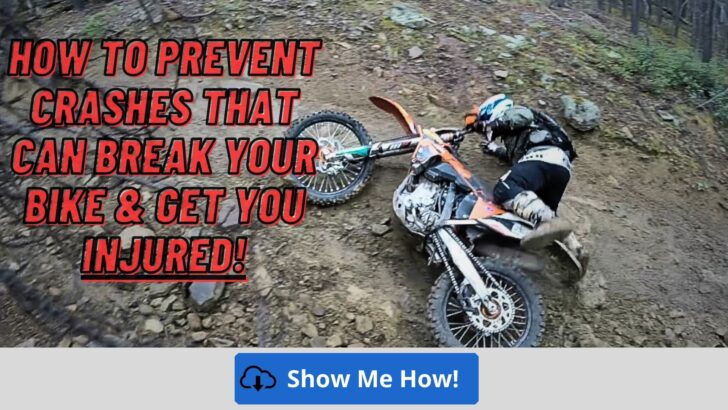 On the other hand, the best dirt bikes for experienced larger riders are:
Yamaha YZ450FX
Honda CRF450X
KTM 500 EXC
Dirt bike setup for racers
It's easy to go straight to a taller seat and set of handlebars, but sometimes they don't help. In fact, if you actually test them on your bike, you may find that it's harder to corner with taller bars and a tall seat.
A taller seat makes the center of gravity even higher, and you're more likely to hit tree limbs in the woods on trails, so you have to consider your options.
Try playing with the current handlebar and lever setup, and then work on your riding technique. You shouldn't be standing straight up and down when standing on the pegs. The attack position is the proper riding form needed to make you a better rider.
How to make a dirt bike taller
Maybe you like modifying your dirt bike and just want to throw parts at it. As you now know, there's taller bars, a tall seat, as well as bar risers. Those are just the basics to make your dirt bike feel more comfortable and roomy.
In that case, I made a list of the best mods for tall riders (click here).
Ready to ride safer with more confidence?
If you're struggling with confidence or control on the trails, then I want to help you out today. I want you to not only stay safe, but to be more confident so that you can ride faster and challenge yourself on the trails.
Click here to learn proper off-road techniques to give you more control.