Does the monster torque of the YZ250F make it that much better than the light and snappy YZ125? We have to dig a little deeper than what the media and forms says to figure out what stroke is better in this YZ125 vs YZ250F comparison.
I think we all know that most motocross companies have been pushing for the four-strokes because they are "eco-friendly" by not producing as much pollution as the two-strokes, as well as costing much more to repair because there are twice as many parts that can break. But for this battle we will totally scratch those opinionated facts out because they don't mean a thing in the motocross realm.

I have ridden Yamaha's YZ250F's and YZ125's, and can say that they are two different kind of animals. Both Yamaha motocross bikes have plenty of power and will require some balls to ride fast, but are about as reliable as you can get as far as motocross bikes go.
Each bike has its ups and downs, but the question is, "which one is better overall?" Well you'll have to wait until the next article after I do a little more research on these bikes…
Just kidding.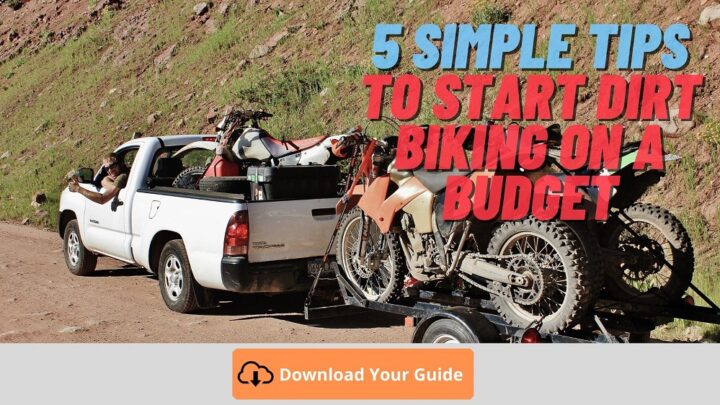 YZ125 2 Stroke Review
There's many reasons why I've had several YZ125's – more than any other 125 2 stroke – over the years.
The light-weight makes it flick-able, the raw horsepower begs it to be revved to the moon, and the suspension is top notch. There's no question that this bike is ready to race right out of the box. Although you might have to re-jet the carburetor if you are riding in an extreme climate.
How Does It Handle?
Pretty much any modern 125 two-stroke is going to handle well these days, and the YZ is no exception. The handling is among the best in its class. It will ride any berm and the front end will stick pretty well in those pesky ruts.
What I like about the 125 is that it has a really low center of gravity compared to the four-stroke, so it made it a lot easier to lay in down in the corners. I am a shorter rider (5'6"), so having a bike that handles well in corners is a must.
The YZ125 felt comfortable to ride and cockpit was narrow while the 250F was a little more bulky.
What's The Suspension Like?
You want good suspension? You got it! The YZ125 suspension set-up is great right off the showroom floor. If you weigh more than 180 or less than 140 lbs then you might want to consider getting some softer fork and shock springs though.
The stock suspension has really good bottoming resistance and can handle a lot. It feels great on any kind of obstacle. Although it may be a little mushy for A or pro riders. The forks soaked up most of the braking bumps and the bike was very controllable in the air and in the corners. It felt stable at all speeds.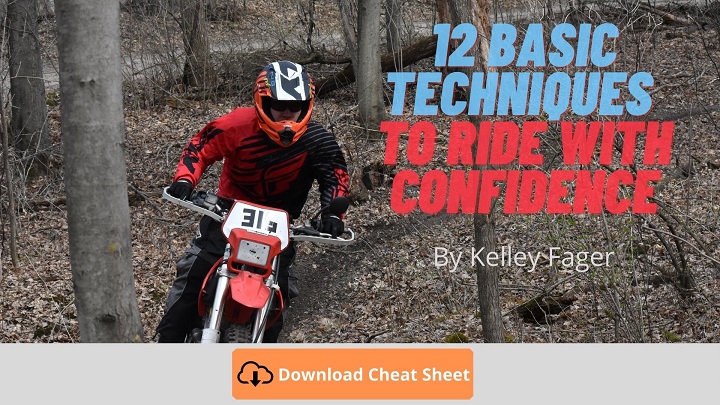 What About the Engine?
The engine may be the two-strokes' greatest set-back against the 250f, but it is no slouch. Any skilled rider will be competitive on this little ripper. The YZ125 may not have the torque that the 250F does, but it has the horsepower to make up for it.
Yamaha's 125 is known for it's do-it-all engine. It does have more bottom-end power than any other 125 two-stroke I've ridden. The mid-range has some punch, and the top-end is never-ending fun. All you have to do is keep this bike on the pipe then you will be able to pass those 250F's, that's it.
Additional Notes…
Above are the main topics that riders ask about when deciding which bike to get. I just wanted to give you a few more facts about this bike that could factor into your decision. The YZ125 is a great motocross bike to start out on, and is perfect for younger riders just stepping up from and 85 that don't want a big four-stroke.
This bike is cheaper and easier to maintain. The cost to rebuild a 125 2 stroke will be less expensive than a 250F just because it's a two-stroke and has less moving internal parts. That doesn't mean you will be spending less, because if you don't maintain it, it will break down eventually.
The YZ125 has always been very easy to start. If it's not, then you have a problem. One of the only extra things you have to do to this bike is add pre-mix to the gas before you put it in the tank and ride.
YZ250F 4 Stroke Review
It's bigger… It's badder… Is it too much for the two-smoker to handle??? The YZ250F has been the top selling 250cc four-stroke motocross bike. Is there a reason for this? There must be, so let's check it out!
Does It Handle As Well?
A simple question, and it will be responded with a simple answer… "yes." You can do anything you want to the bike, such as lowering the radiators, reducing the weight, or shaving the seat, but it's never going to handle as well as the two-stroke unless you do major modifications. That does not mean it handles poorly.
Over the years Yamaha has turned their YZ250F tank into one of the best handling four-stroke dirt bikes. The newer the model, the better it gets. The main difference between this bike and the 125 is that it's top-heavy, meaning the center of gravity is at a higher location on the bike, causing it to be less stable. This is most noticed in the corners, so laying it down will be a little more difficult for shorter or younger riders.
How About Suspension?
Suspension on the 250F is great for 140-175 lb amateurs, similar to the 125. It has good bottoming resistance and handled jumps with ease. Not much else to say except that the suspension on the YZ250F's worked well for me.
Does The Engine Make Up For It?
The first time I rode a YZ250F I was blown away. Torque across the entire rev-range was unbelievable. This bike gives you the traction and power down low that you will never get from the 125. The "power-band" is not as fun as the two-stroke. The torque, though, will pull any 2-stroke out of corners. After riding a 250F for a while, the smooth, yet powerful engine just got a little…… I don't know if I should say it…. boring. It just wasn't as fun to ride around on as the two-stroke. Racing the YZ250F would be a different story. It's not exactly about riding whichever bike is more fun, it's about riding faster and more comfortably than the other riders. This bike helps out a lot on that part, but is it good enough to beat the 125?
Notes:
The YZ250F was the first four-stroke motocross bike in the 125 class, and has been the most reliable 250F the entire time. Take care of it and it will take care of you. The first years, 2001 & 2002, the bike had manual-decompression, making it a little more difficult and time-consuming to start. That can be fixed with an '03 or newer exhaust cam because Yamaha switched to auto-decompression. The YZF250 is probably the easiest 250F to kick start. I was usually able to start mine in 1-2 kicks when they were cold.
The bad part about owning a 250F is that it can grenade if you don't maintain it properly. If it does just "happen" to blow up, the cost of repairs can be enormous, especially if you have a shop to do it. This is one of the only reasons why I don't like the four-stroke motocross bikes, otherwise I would buy more of them.
And the Winner is…
Neither bike, because they are just as good as each other…… You didn't want to hear that, did you? Good, because it's not true! After comparing the characteristics of these bikes that have been rivaling each other for the past decade, there are still pros and cons that each bikes has. My decision would be to go with the YZ125 because I love two-strokes and don't like big bills when they explode. For a racing scenario where money is no option and the only goal was to win then I will choose the YZ250F. It has the torque and horsepower that will beat the 125 on almost any track, the suspension is great for me out of the box, and it's just plain easier to ride faster. That's why the Yamaha YZ250F is still the better bike in most cases for this match-up.
Furthermore, there are so many variables to consider because not every rider is the same and rides similar terrain. If you have a big bank and want to be on par by technology standards then the 250F is the bike for you. If listening to a two-stroke WOT is music to your hears, and you want to learn better riding techniques as well as a bike that's easier to maintain then a YZ125 is a perfect bike.
YZ250 vs YZ250F
How about the YZ250 2 stroke, is that a better comparison to the YZ250F? Click here to find out.