What Dirt Bike Should I Get? Too Many Options
In the market for a dirt bike? Want to know which dirt bike is best for you? There's so many different bikes to choose from that it's hard to know where to start. You definitely don't want to waste your money buying the wrong bike.
If this sounds like you then you are in the right place. This article will help you discover the right kind of dirt bike by covering all of the variables that determine which one may be best for you.
What Is The Best Dirt Bike?
The best dirt bike is the one that fits you the best. It's properly setup for the type of riding that you want to do, and it is appropriately sized for you, both in height and in engine size.
Two or Four stroke?
The first question that I would ask is, "Do you want a two or four stroke?" It is important to some people because they might have grown up on one or the other and only want that specific stroke.
Age
Now like I said before, age does not matter as much, but it does matter a little bit more if you are a kid. Riders from 3-5 will probably want to start out on a 50cc. All of the name brand companies make a 50cc bike. Riders older than 15 will usually start riding full-size bikes.
Riding Purposes
The next big question would be, "What kind of riding are you going to do?" Will it be motocross, trail-riding, desert, dual-sport, or a little of everything? This is the fork in the road where you pick the type of dirt bike you want to ride.
Motocross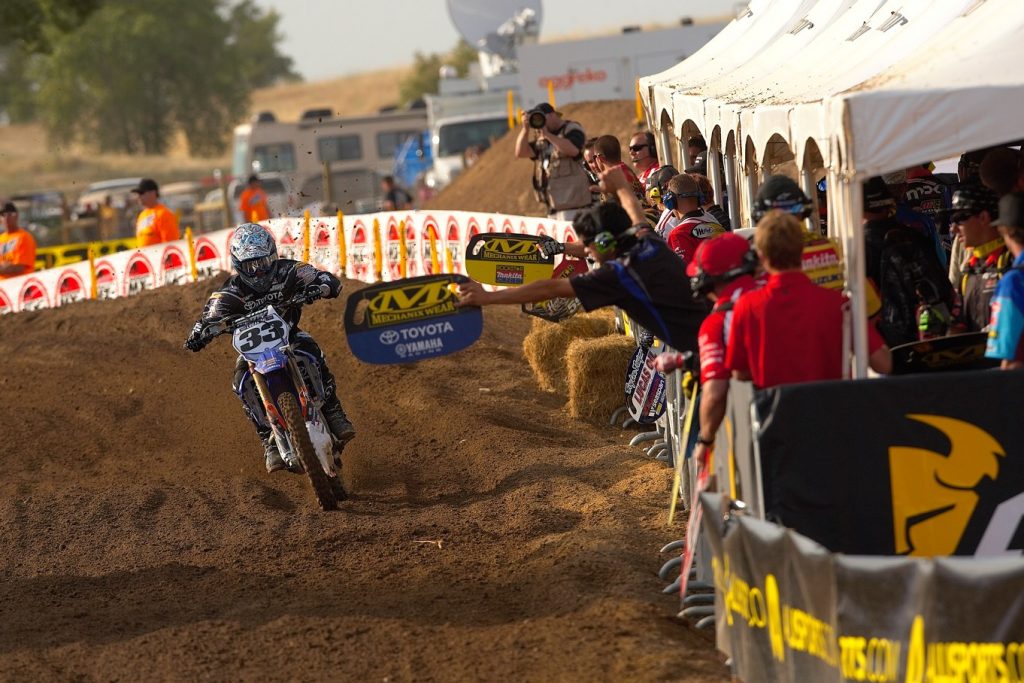 If you are going to be riding motocross most of the time, then you have several options. For big bikes you can choose a 125cc two-stroke, 250cc two or four-stroke, or a 450cc four-stroke.
If you are a beginner in motocross then the smaller bike is always going to be better, and if you want to learn the basic techniques and good riding skills then I suggest a 125cc two-stroke motocross bike. These are the best training bikes because they teach you how to ride a bike faster, smoother, and they require more skill to ride fast. Intermediates will usually choose 250cc bikes, and expert riders will often choose the 450cc four-stroke, but that's not always the case.
Trail Riding
There are many bikes that are great for trail riding. All of the name brand companies have four-stroke trail bikes that are usually 250cc and 450cc. Kawasaki, KTM, and other European companies have two-stroke trail bikes that range from 125cc to 300cc+.
If you aren't going to be doing night riding and are a beginning rider, Honda has a great line of small-bore four-stroke trail bikes. They have a CRF100F, 150F, 230F (which are now discontinued), and then there is the liquid-cooled CRF250X enduro with lights that is similar to a motocross bike.
KTM has 125, 150, 200, 250, and 300cc two-stroke trail bikes that are all great and have excellent power. If you want to be a better rider and have a little more fun then a two-stroke would be a great choice, but if you want a full-size four-stroke trail bike then a 250cc would be a good bike too, because they have plenty of power and are able to be street legal.
Dual-sport
Like I mentioned before the 250cc and the 450cc are capable of being street legal (You can also get a two-stroke legal for the street, but it might be a little more difficult). They are both great bikes, but a novice rider should start out on the smaller bike.
Every name-brand company has a 250cc liquid-cooled four-stroke bike and are all comparable. Suzuki has a DRZ400 which is more street-oriented with a few more options than the other bikes. Honda has the XR250R, 400R, and 650R/L that can be street legal, but are also great off-road. I wouldn't suggest getting the big 400, 450, or 650cc bikes if you are new to riding because they have a lot of power and torque.
Desert
Desert riding may not be common to most riders, but out in Phoenix, California, and other desert areas, riders go out and ride there all of the time. The bigger the engine, the easier it will be to get through the sand. The Honda XR650 is a very good bike if you are a better rider and like to go on trips to the desert because of all the torque it has. The smallest bike that you would want out there is a 125cc two-stroke, otherwise the sand will just eat you up.
Choosing the right dirt bike can be tough. There are many bikes to choose from, so make sure you pick the right bike. But that doesn't mean that you can only buy one. Another way to find out what bike you want is to try out some friends bikes and see if you like it or not, and the more bikes that you try the better you will know what you want. If you find out what you like before you buy one then you are on track to getting a bike that fits your needs.
Now that you know what kind of dirt bike to buy, check out the article on "How To Buy a Dirt Bike".