The YZ250 vs YZ250F rivalry has been around since 2001, but how do you know which 250 dirt bike is best for you?
In this article I'll cover the basics, as well as practical differences between these Yamaha motocross bikes to help you make the best decision possible.
What's the difference between a YZ250 and YZ250F?
The YZ250 is a 2 stroke dirt bike and the YZ250F is a 4 stroke dirt bike. Both Yamaha 250's are motocross bikes, but they're quite different in how they ride because of the engine and chassis differences.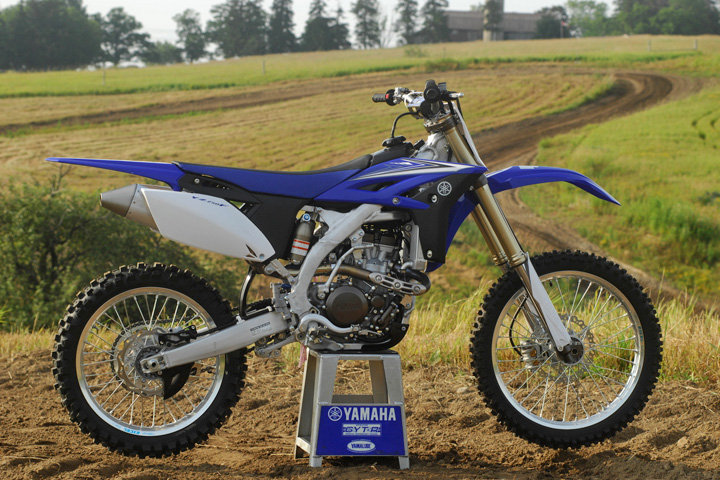 Weight
2 stroke bikes used to be so much lighter because of less moving parts, but 4 stroke technology has improved so much that they're not much heavier today.
However, the YZ250F will still feel slightly heavier while riding it because of the extra moving engine mass and being more top-heavy.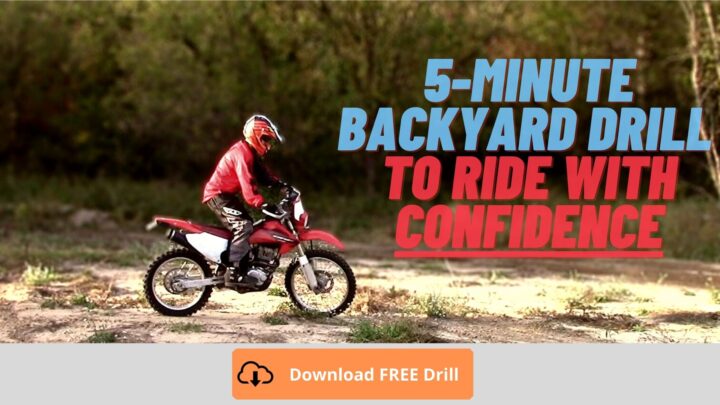 Horsepower
Again, a 250cc 2 stroke used to be way faster than a 250cc 4 stroke. Today, the YZ250 still has more peak horsepower, but the new YZ250F has considerably more torque below the curve, giving it a broader powerband.
So what does this mean? The YZ250F is easier to ride faster for longer because the power is smoother and more predictable. Plus, it doesn't have as much vibration that busses your hands like the YZ250 does.
What does the F stand for?
The "F" in YZZ250F simply stands for "Four Stroke" engine.
2 stroke vs 4 stroke
Which is better: 2 or 4 stroke? It's the age old question, and it will probably never go away. Each type of engine has its own advantages.
The 2 stroke is lighter, simpler, easy to rebuild, and makes a little more power for the same displacement.
The 4 stroke makes better torque, broader power, and is surprisingly tunable with EFI on most newer bikes.
These are just generalities, as each dirt bike has its own characteristics, so let's get into more about the YZ250 vs YZ250F.
Is a YZ250 2 stroke hard to ride?
It depends on what you're used to riding. A YZ250 2 stroke is hard to ride if you're a beginner rider.
Compared to a 125cc trail bike, such as the TTR125, a YZ250 is a huge step up.
Why choose a YZ250?
The Yamaha YZ250 is a big bore race bike, but it's surprisingly versatile. Many people mod them for enduro riding because it has decent bottom end power and suspension that's tunable.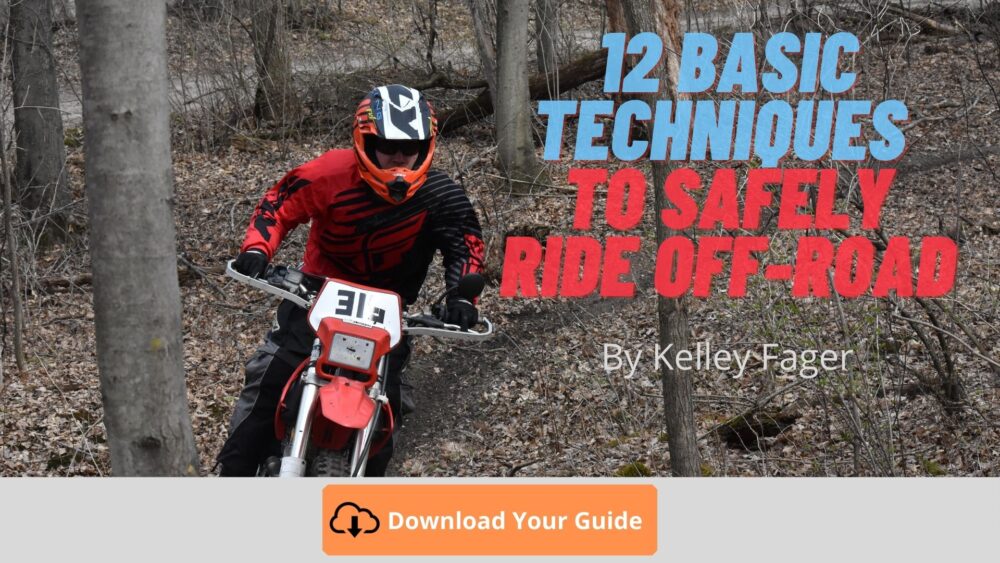 With that said, I'll give you a practical list for why or why not the YZ250 2 stroke is a good dirt bike for you.
You should get a YZ250 if you:
Want a fast 2 stroke mx bike
Like a 2 stroke powerband
Want a relatively lightweight and versatile bike
Prefer the simplicity of a carbureted 2 stroke
Enjoy mixing gas and smelling premix
Want a bike with plenty of parts and mods available
Want a kick-start for reliability
You should NOT get a YZ250 if you:
Want a dirt bike that's easy to ride
Ride tight single track trails
Don't like mixing gas
Prefer the latest in technology
Don't want to kick-start the engine
Is a YZ250F a good beginner bike?
The YZ250F is more beginner-friendly than the YZ250, but I believe you should find a better suited bike if you're new to dirt biking. The YZ250F not only has a lot of power, but the suspension is stiff and the seat height is tall.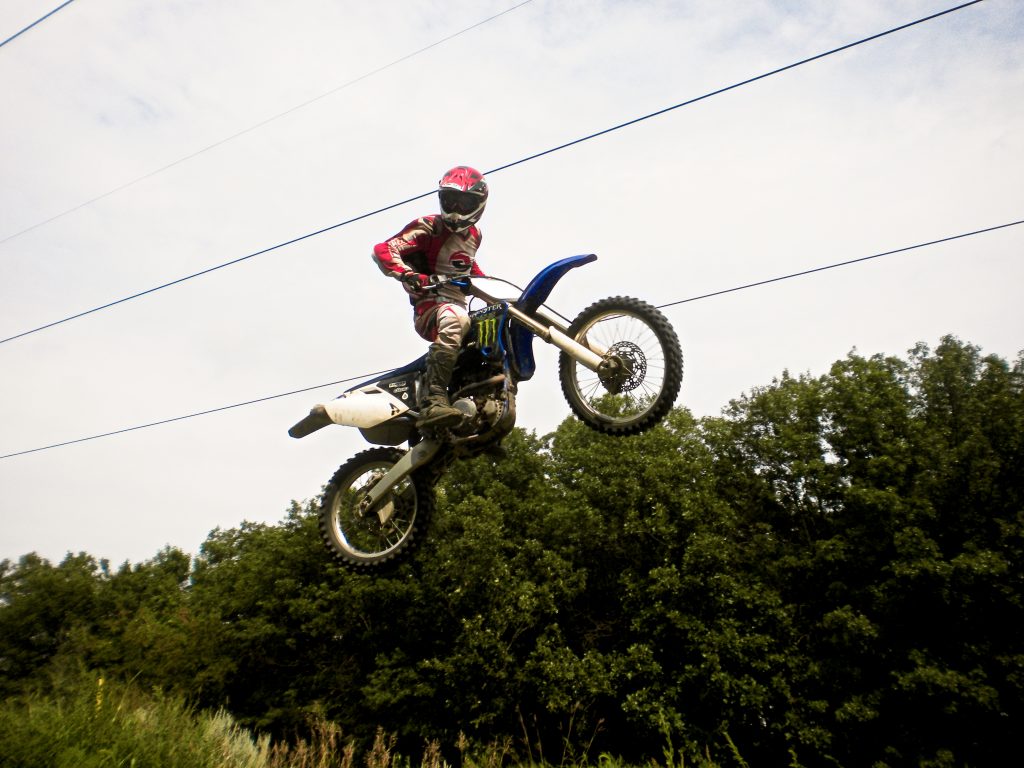 All of these things just make it harder to ride because you're worried about staying in control rather than working on your riding technique. For a list of best beginner bikes click here.
Why choose a YZ250F?
So, if you're not looking for your first dirt bike, why should you get a YZ250F 4 stroke over the YZ250 2 stroke?
Here's some reasons:
You should get a YZ250F if you:
Want an mx bike that's easier to ride
Don't want to mix gas
Want fuel injection (2014+)
Like the latest technology
Want electric start
You should NOT get a YZ250F if you:
Are looking for your first dirt bike
Want a simple, low maintenance dirt bike
Only ride single track trails
Need a short bike for your short legs
Which faster: YZ250 vs YZ250F?
For most riders, it's easier to be faster on the YZ250F because of the broad torque. However, if you know how to keep the RPM in the meat of the powerband and have the stamina, the YZ250 may be faster.
Best 2 stroke dirt bike
Not sure the YZ250 is the right bike for you after reading this article? It's my goal to help you make the best decision possible, especially for a big decision such as buying a dirt bike.
That's why I made an article on the best 2 stroke dirt bikes, whether you're a beginner or expert. Click here to learn more.
Best 4 stroke dirt bike
Maybe you want a 4 stroke but the YZ250F doesn't quite fit your needs. That's okay, I also have an article that covers the best 4 stroke dirt bikes available. Click here to learn about them.