The TTR125 and CRF150F are both good beginner bikes, but there's some differences that make one better than the other. In this article I'm going to cover the practical differences to help you make the best decision on which dirt bike to buy.
TTR 125 & CRF 150F model differences?
They are both air-cooled 4 stroke trail bikes designed for beginners. They are simple, reliable, and low performance, but that doesn't mean they're not fun to ride, even if you're a skilled rider.
In fact, I find that it's often more fun to ride a "slow girls bike" and try to keep up with or pass guys on the bigger expensive enduro bikes. But that's all I'll say about that.
Which model TTR125 and CRF150?
There's 4 different TTR125 model options to choose from. They're all similar, but the main differences are the wheel size and electric start option. If the it has an "L" at the end (TTR125L) then it's a large wheel bike. If it has an "E" at the end (TTR125E) then it has electric start in addition to the kick start.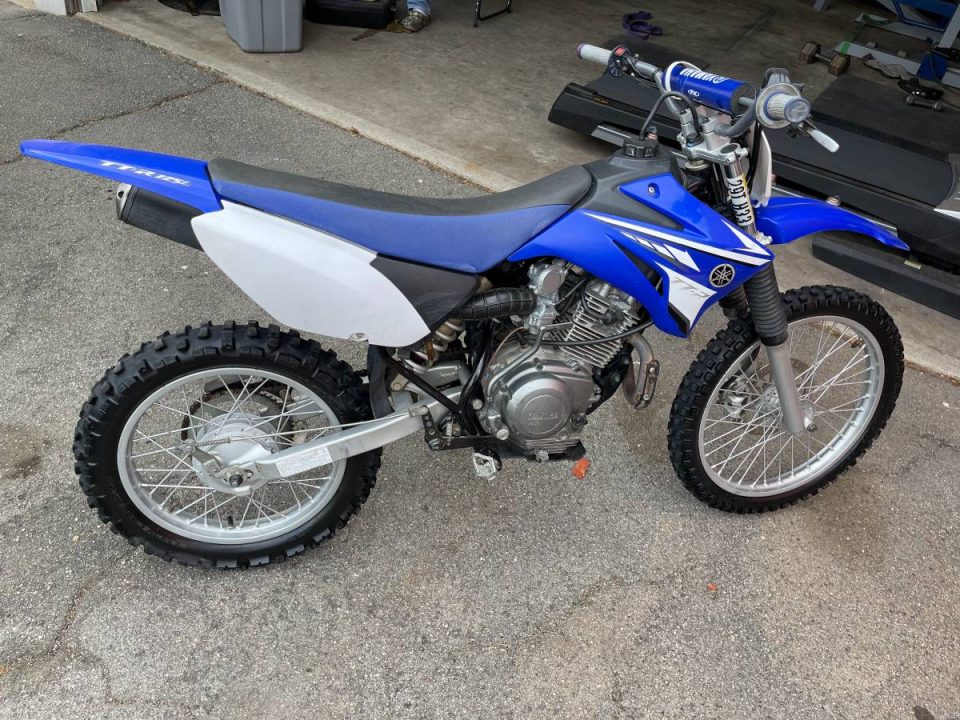 The CRF150F has always been the same size, but in 2006 it got a complete engine update, along with an electric start replacing the kick start only.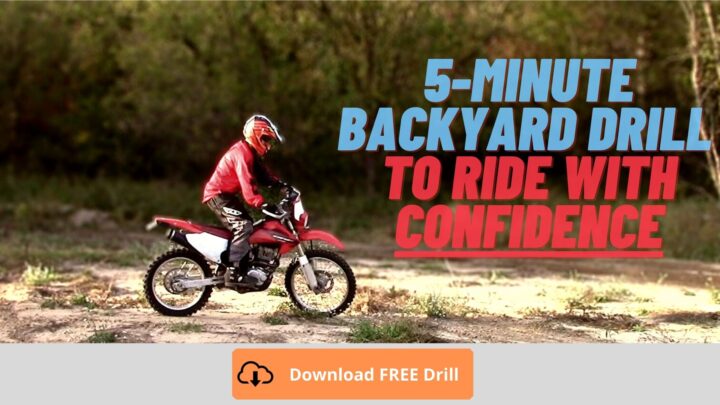 Are these dirt bikes still being made?
The TTR125 is still being made today and Yamaha has been making them since 2000. The CRF150F, however, stopped being made in 2017. It started in 2003, but Honda transitioned to their CRF125F for this class of trail dirt bikes.
Size difference
The wheel size on the TTR125L is the same as the CRF150F, but the CRF is slightly bigger (and heavier) in comparison. The wheelbase is about 2" longer, making it more stable at higher speeds and over whooped out trails. The shorter TTR 125 allows it to turn better at slow speeds.
Which is faster TTR125 vs CRF150F?
The CRF150F has more torque and horsepower, but it also weighs a little bit more. In a drag race with the same size riders, they would start out pretty equal, but the CRF150F would win out in top speed.
Suspension
The suspension on the CRF 150F is a little bit beefier, so it can handle a little heavier of a rider, but you can't get too aggressive or else it will start bottoming out and bucking you around.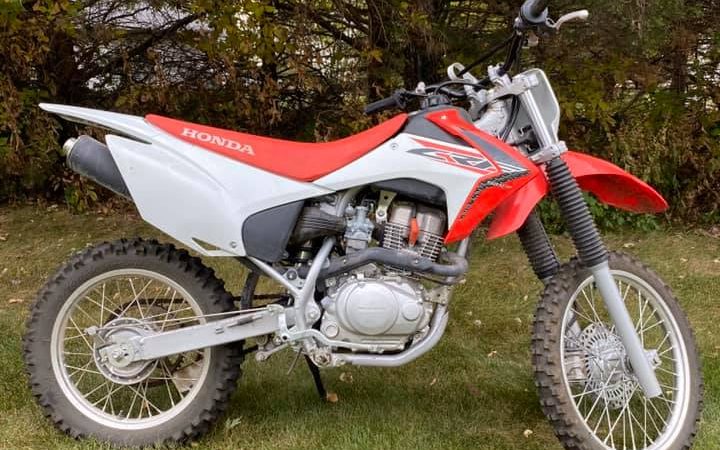 The TTR125 has more pogo-stick-like suspension, especially if you weigh over 120lbs. It can be stiffened up with some simple mods if needed, but it will take a little extra cash and time.
Handling
Both bikes handle fairly well at slow speeds. The TTR125, being slightly shorter and lighter, handles better in tighter turns. The CRF150F is a little better at moderate speeds.
Neither of these bikes are good at jumping on a motocross track, riding whoops, or high speed desert trails.
Specs
Although the bikes specifications don't tell the whole story, you can get a good baseline idea of what each bike will feel like when riding it.
| | | |
| --- | --- | --- |
| | Yamaha TTR125L | Honda CRF150F (03-05/06-17) |
| Engine | 124cc air-cooled 4 stroke | 156cc/149cc air-cooled 4 stroke |
| Weight | 172lbs (dry: without fluids) | 216lbs/223lbs |
| Seat Height | 31.7″ | 32.5″ |
| Horsepower | 8HP | 11HP |
| Top Speed | 45MPH | 50MPH |
Who's the TTR125 for?
If you still need help figuring out which dirt bike is best for you, here's some more practical info.
You should get a TTR125 if you:
Want a smaller bike
Find a clean one for a good price
Prefer a bike that's still being made
Will be riding slow, tight trails
Like to modify and upgrade parts
Like blue bikes
Who's the CRF150F for?
You should get a CRF150F if you:
Want a slightly bigger bike
Need a little more power
Want a little better durability
Like red bikes
Ready to learn how to ride with confidence?
I'm glad you're choosing one of these beginner-friendly dirt bikes to get started. What I want to help you with next is how to safely ride it with confidence. Click here to learn riding techniques that will give you more control riding off-road.