Comparing Yamaha's TTR125 to the YZ125 but not sure which one is better for you? I've had a couple of TTR's and several YZ 125's, so I'll share the practical info you need in this article to make the best decision.
What's the difference between a TTR and a YZ?
They're both 125cc dirt bikes, but the TTR 125 is an air-cooled 4 stroke trail bike, and the YZ 125 is a liquid cooled 2 stroke motocross bike.
They're completely different types of bikes designed for different riding.
What does TTR stand for?
TTR is simply the name that Yamaha gives to their trail bike lineup of off-road motorcycles.
Is a YZ125 too much for a beginner?
Are you a new rider? The YZ125 has a lot more power than the TTR, but that's not the only reason why I don't recommend it to beginners.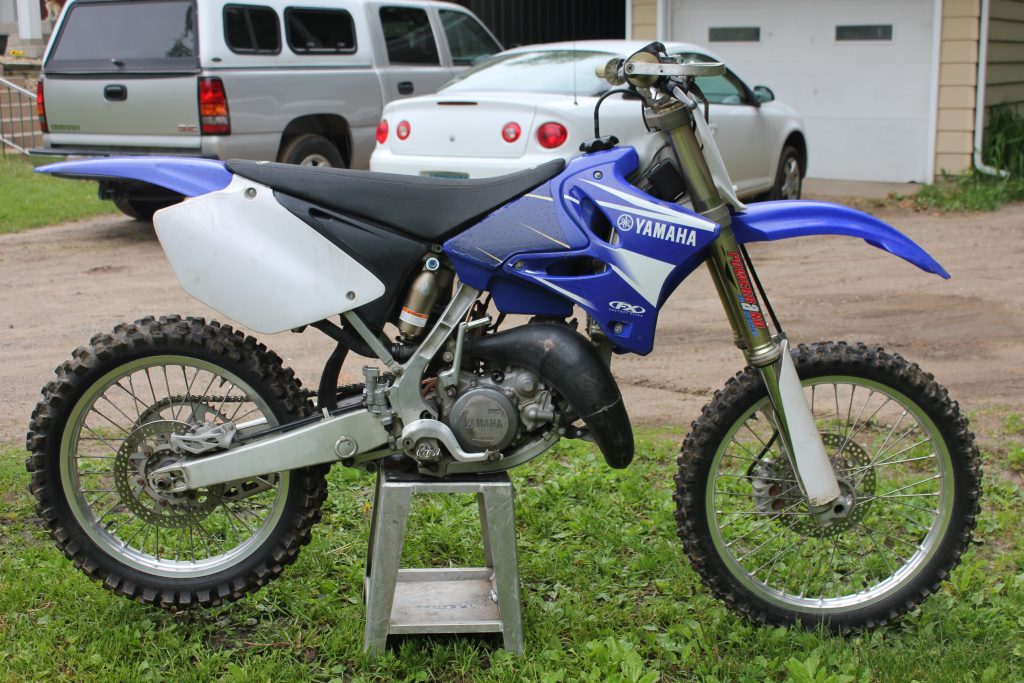 The YZ 125 2 stroke has an abrupt powerband, making it hard to ride and learn the clutch. It also has the tallest seat height, making it extra hard to ride if you're a short rider like me.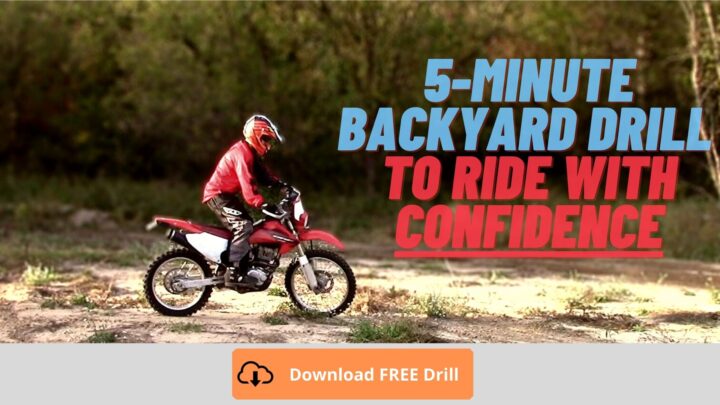 TTR125 vs YZ125 Engine
The TTR125 has a smooth, low performance engine, which is great if you're a beginner. First gear is really low, and the low-end torque makes it super easy to learn the clutch and basic controls.
The YZ125 is pretty much the opposite. It has very little bottom-end torque, but it has decent midrange power with a lot of top-end horsepower. It's harder to ride, but more rewarding if you can keep the engine "on the pipe" in the upper RPM range.
Suspension
Again, these 2 bikes are on the opposite end of the spectrum for suspension. The TTR has the old style conventional forks and a simple rear shock that doesn't have much for adjustment. It only has about 7″ of suspension travel.
The YZ 125 has about 12″ of travel to handle the big jumps. It's also a lot stiffer than the TTR, making it harsh if you try trail riding it.
Handling
Both 125 dirt bikes handle well for what they were designed for. The TTR is great at low speed riding on smooth ground or trails. The low center of gravity helps make it turn easier.
The YZ is much taller, but still feels light. However, the wheelbase is much longer, so it's geared for high speed riding and being able to handle large whoops and obstacles.
Reliability
Yamaha is probably my favorite dirt bike brand when it comes to reliability. I've had many Yamaha's over the years and it's hard to go wrong with them if you do proper maintenance.
The TTR125 has a solid engine that basically just needs oil changes and keeping the air filter clean.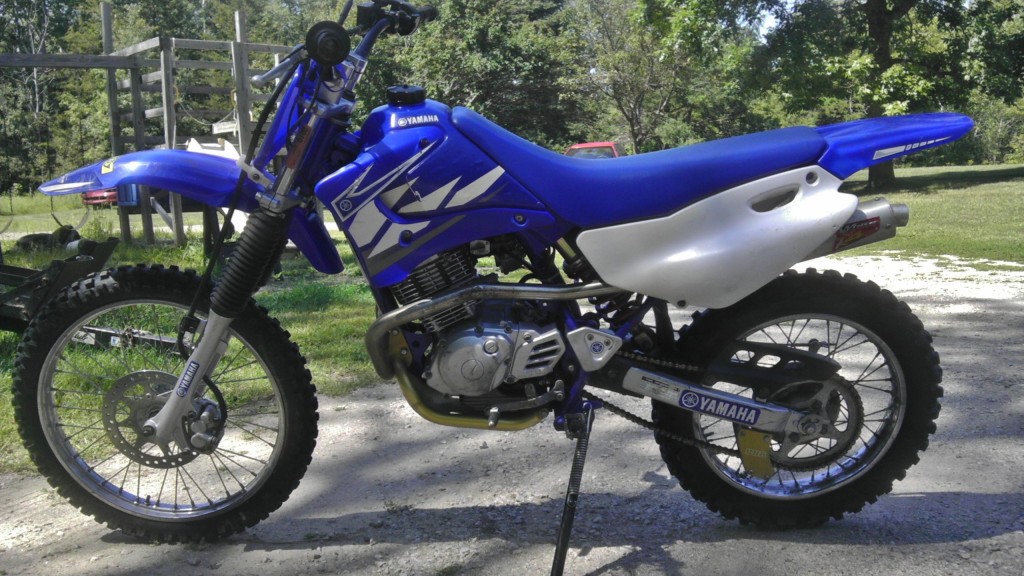 The YZ125 will need more frequent rebuilds if you're riding it hard. The top-end will usually wear out the quickest, but it's fairly easy to rebuild.
Specs
Specifications are just numbers on a sheet, but comparing these two bike specs is good for a quick starting reference.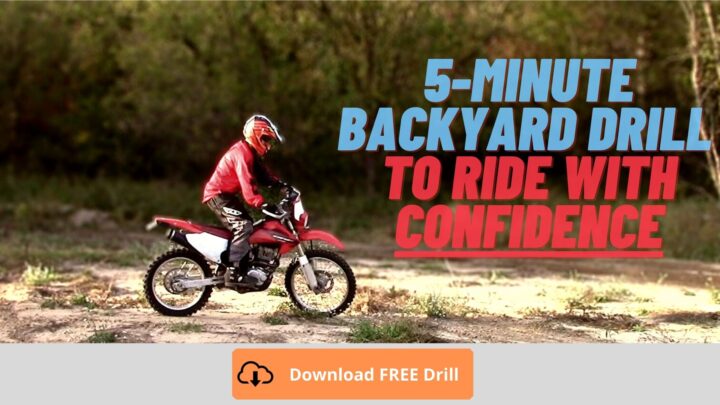 | | | |
| --- | --- | --- |
| | TTR125L | YZ125 |
| Engine | 124cc air-cooled 4 stroke | 124cc liquid-cooled 2 stroke |
| Seat Height | 31.5″ | 39.3″ |
| Weight | 193lbs (wet) | 208lbs (wet) |
| Horsepower | 8HP | 35HP |
| Top Speed | 45MPH | 65MPH |
Who's the TTR125 for?
It's a trail bike meant for beginners, but here's some more reasons why you should choose it over the YZ125:
You should get a TTR 125 if you:
Are a teen or shorter adult new to dirt biking
Want a trail bike that's easy to ride
Prefer a low performance 4 stroke
Don't want to mix gas
Need a quiet dirt bike
Who's the YZ125 for?
It's a 125 2 stroke mx bike, but it's actually somewhat versatile.
You should get a YZ 125 if you:
Are transitioning from an 85cc 2 stroke
Want to practice your clutch control
Want a lightweight MX bike
Like to ride aggressive and have fun holding it wide open
Love the smell of 2 stroke smoke
What's the best dirt bike?
Not sure either of these will suit your needs? I have a full list of the best dirt bikes for all riders. Click here to learn more.
Want to become a better safer trail rider?
It's hard to stay in control while trying to ride faster in the woods. That is, unless, you have good riding technique.
Want to learn how to proper sit and stand so that you can stay in control and ride with confidence? Click here to learn more.