Looking for the best 125cc dirt bike but not sure where to start? Whether you're a new rider or want a lightweight MX or enduro bike, you've found the right article!
In this post, I'll show you who a 125 dirt bike is for, how to choose which type of bike is best for you, and why you can become a better rider faster by learning the right way to ride.
What age is a 125cc dirt bike for?
There are two different kinds of 125cc dirt bikes, so it depends on what kind of riding you'll be doing. A 125cc four-stroke trail bike is great for kids that are at least 9 years old, but that also includes teens, young adults, females, or if you're an adult with short legs.
A 125cc trail bike has about a 31″ seat height, depending on if you get a big wheel or small wheel model. This makes it a good size if you're 4'10" to 5'5″ tall, but it also depends on your inseam length.
On the flip side, a 125cc two-stroke motocross or enduro bike is for teens, young adults, and any adult that wants a fun and aggressive bike. It has a high-performance engine and suspension that are made for more aggressive riding, which makes it harder to ride because the power is snappy, the suspension is stiffer, and the seat height is much taller.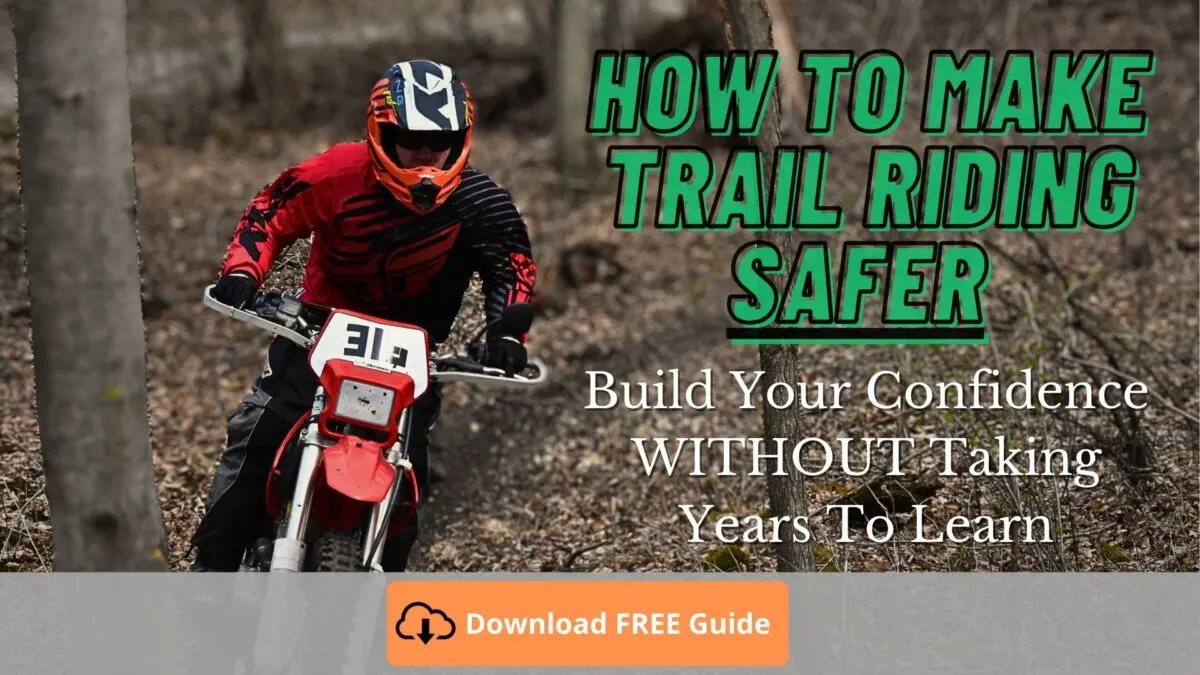 At 37-38″ tall for a seat height, they're just as tall as a 450, so you'll want to be a certain height to ride one, which I'll cover shortly.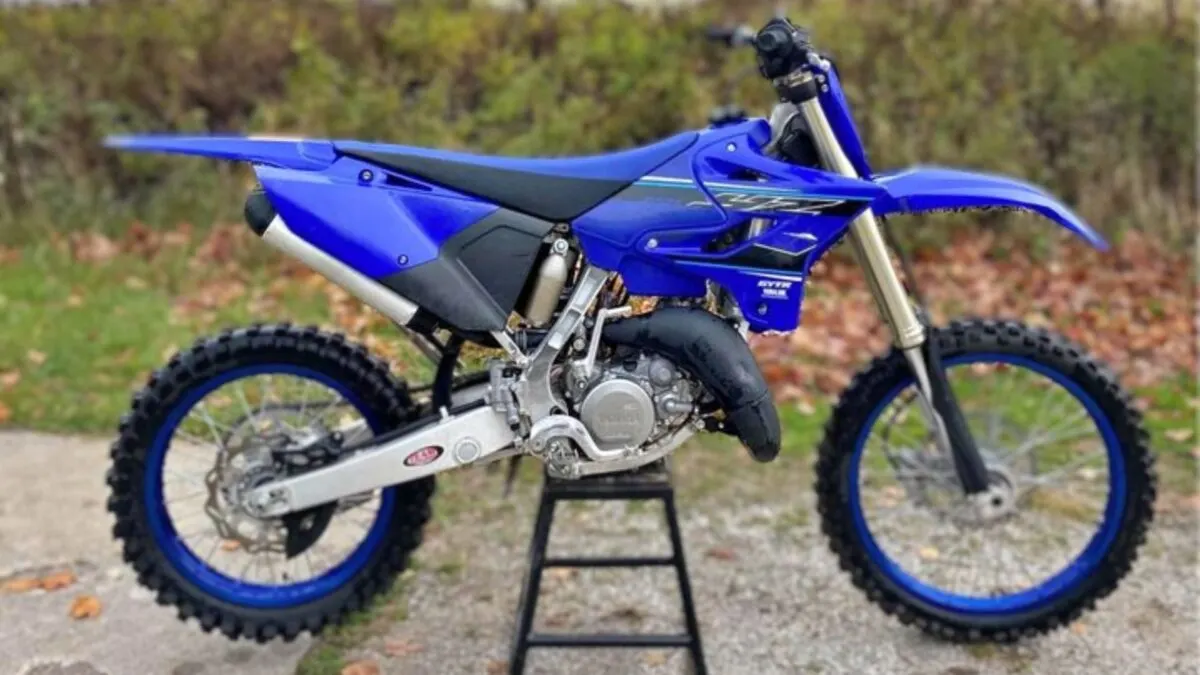 Best 125cc dirt bike for beginners
If you're new to dirt biking or just getting back into riding off-road, then you want to start on a smaller and less powerful bike for a couple of reasons. Starting on a bike with a lower seat height builds your confidence because you can touch the ground with at least one foot – this is helpful for when you're learning to ride and need to catch yourself from falling.
Having less power is better for learning to ride because you can focus on practicing the proper techniques, rather than trying to control the power.
The best 125cc bikes for beginners are:
Yamaha TTR125
The TTR 125 from Yamaha has been around since 2000 because it's one of the best 125cc dirt bikes for beginners and trail riding for a number of reasons. Not only is it easy to ride, but the TTR is reliable, more affordable to buy on the used market, and easy to find replacement parts for.
The TTR125LE is the only model available when buying new today, but you can still find variations of the small wheel, electric start, and kick-start-only models depending on the year you buy.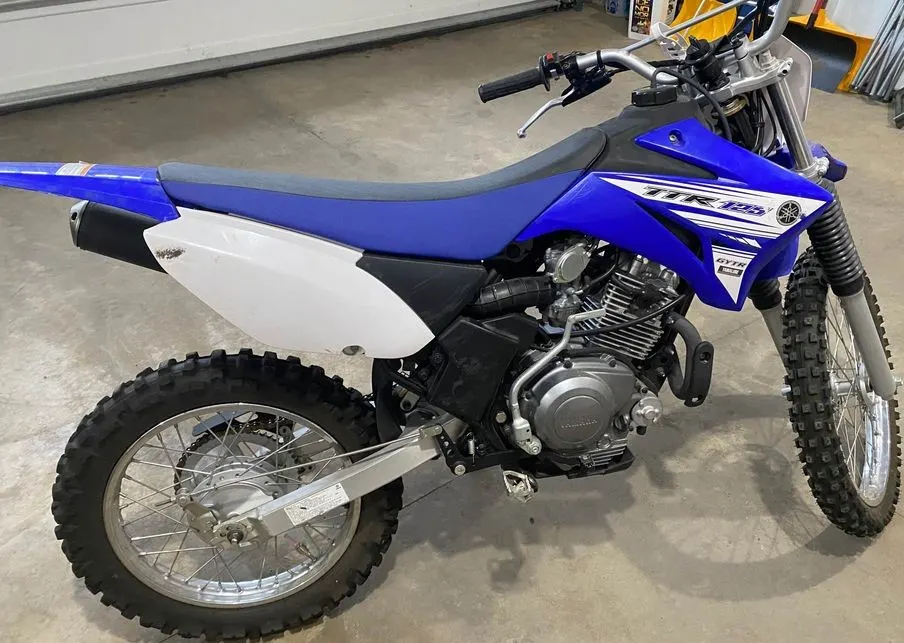 Honda CRF125F
Honda updated their lineup in 2014 with the CRF125F trail bike, which is a modern version of the XR100/CRF100. The main difference is that the engine is slightly more powerful while still being smooth, there are two model sizes, and you can choose a small wheel or big wheel option.
In 2019, Honda replaced the carburetor with a fuel injection system on the CRF 125, which is really nice if you don't like messing with jetting.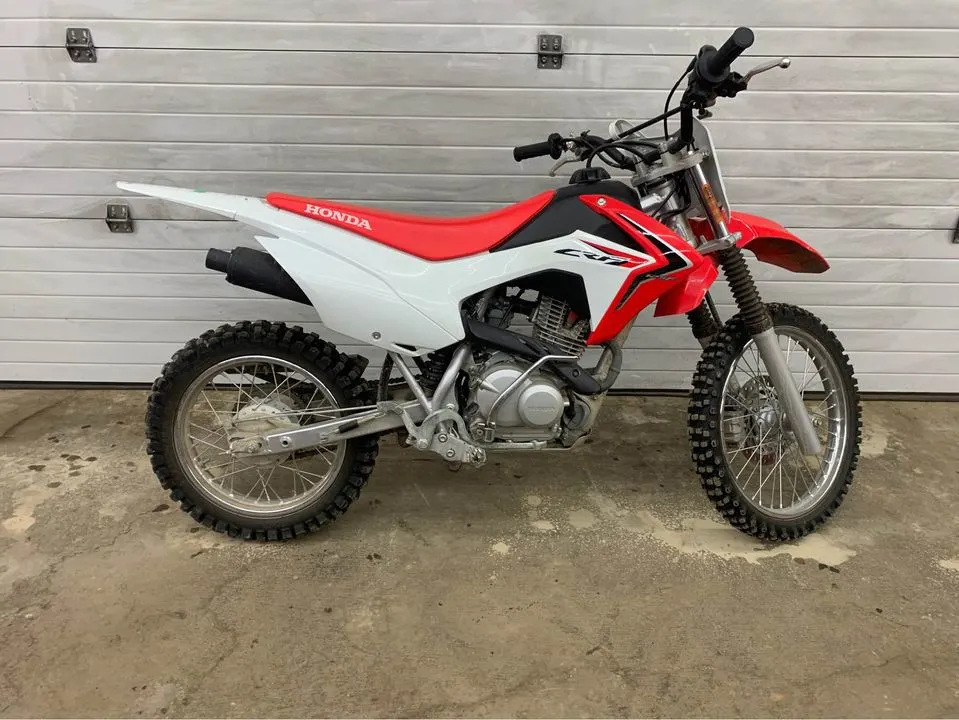 Suzuki DRZ125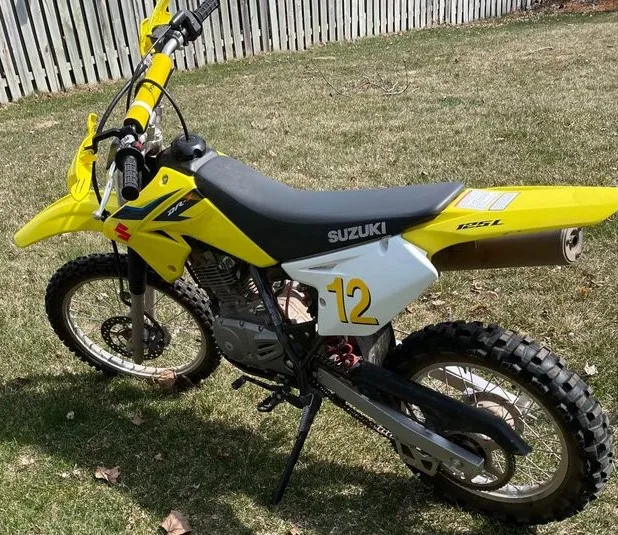 Kawasaki KLX125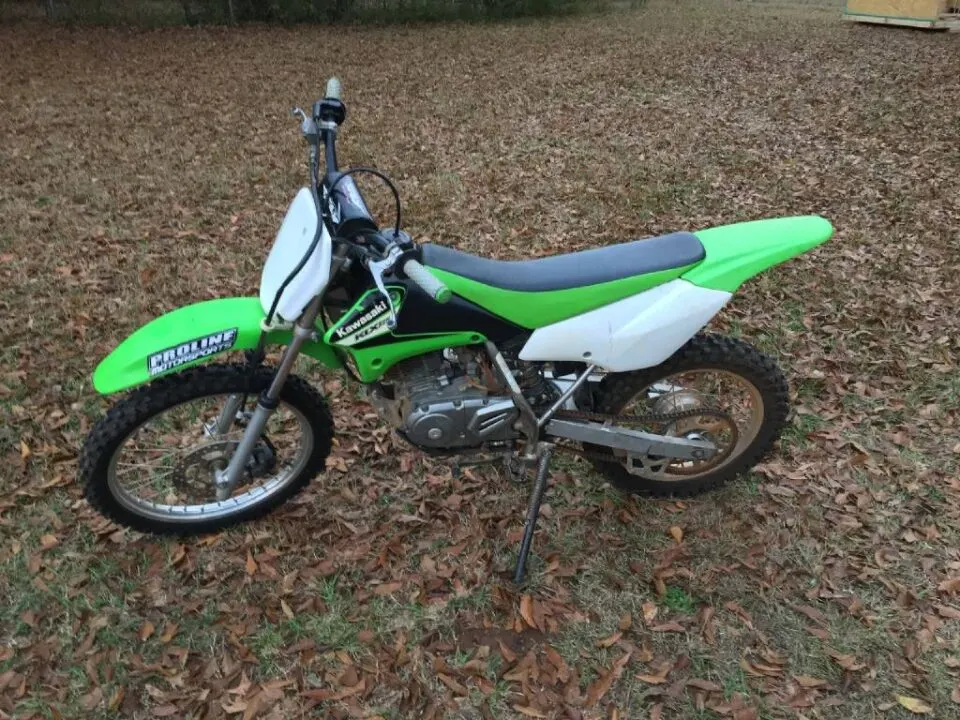 Kawasaki KLX140
I would also include the KLX 140 in this discussion because it's the same size dirt bike as these other 125's, even though the engine is slightly larger (144cc).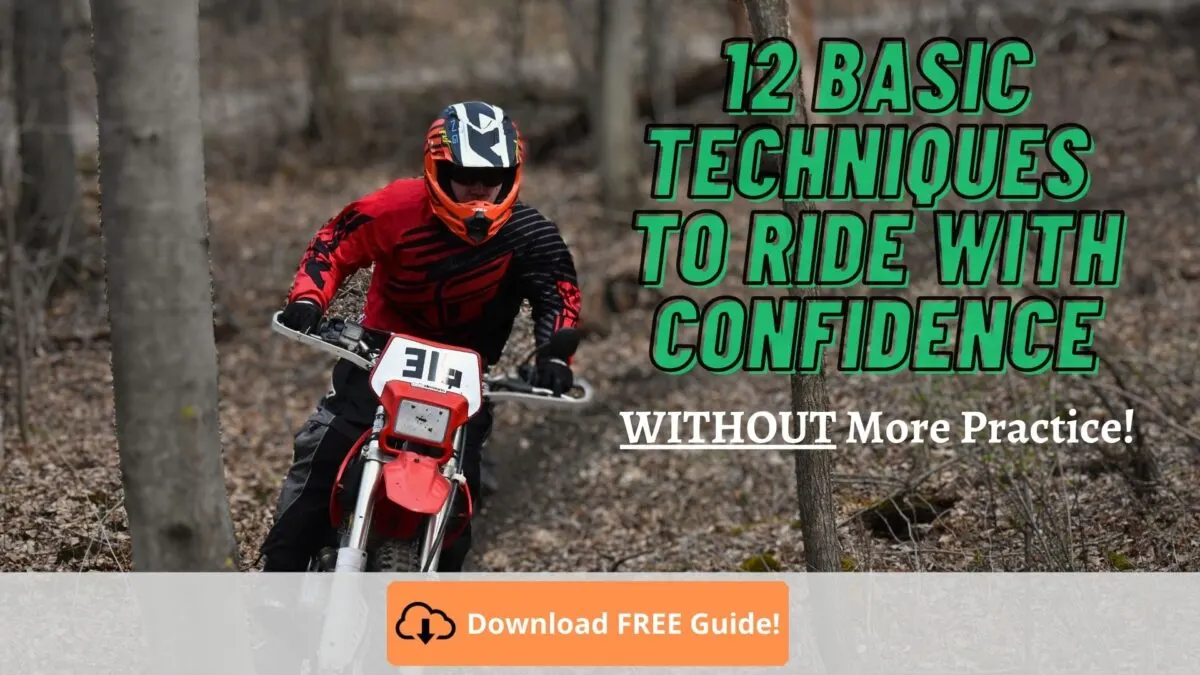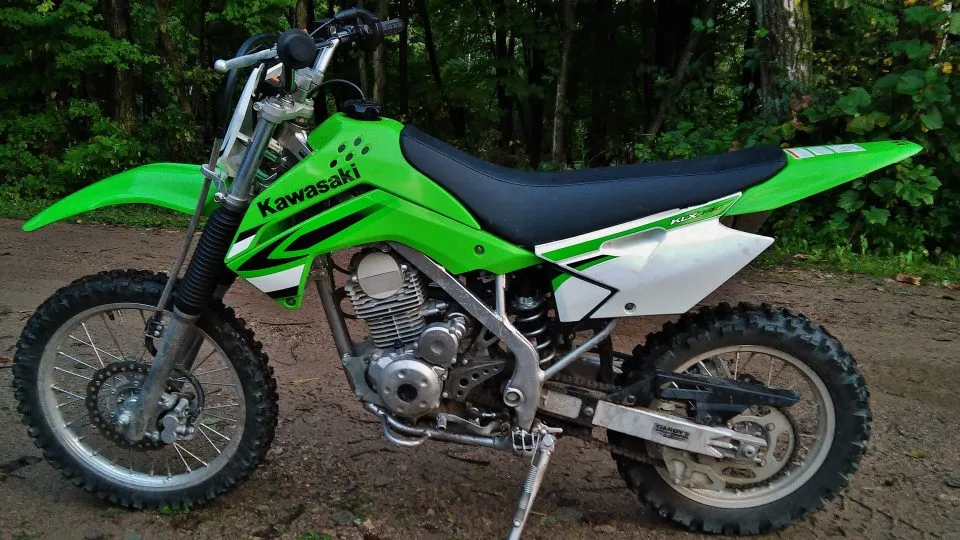 125cc 4 stroke dirt bike sizing for adults or kids
These trail bikes have a seat height of about 30 inches to 33 inches, depending on the model. There are small wheel and large wheel versions of each bike – the larger wheels handle better on the trails because they roll over obstacles better, but they also raise the seat height by about 2 inches.
The small wheel 125's are a good size if you're 4'8″-5'0″ tall, and the large wheel 125's are good if you're 5'0″-5'4″. Your inseam also makes a difference, so it's best to sit on each bike to feel if it's the right fit. You just need to be able to put one foot down on the ground while sitting on the seat.
Best 125cc dirt bike for motocross
Maybe you're ready to ride or race motocross and want a 125. If that's the case, then there are a few options for new models. You'll be looking at a 2 stroke dirt bike, which is quite a bit different than the 4 stroke trail bikes we just looked at.
These are the best 125cc dirt bikes for motocross:
Yamaha YZ125
For a great overall 125 MX bike. the Yamaha YZ125 has been a solid bike that is the easiest to ride in the group, but that's not the only thing that makes it desirable.
It's cheaper to buy, maintain and has been very reliable since the 90s. The YZ 125 may not have the most powerful engine, but it makes up for it in "rideability", suspension, and handling. It's easy to handle, and you won't get worn out as quickly as you would on a 250 or 450 MX bike because it's so light and doesn't have arm-ripping power.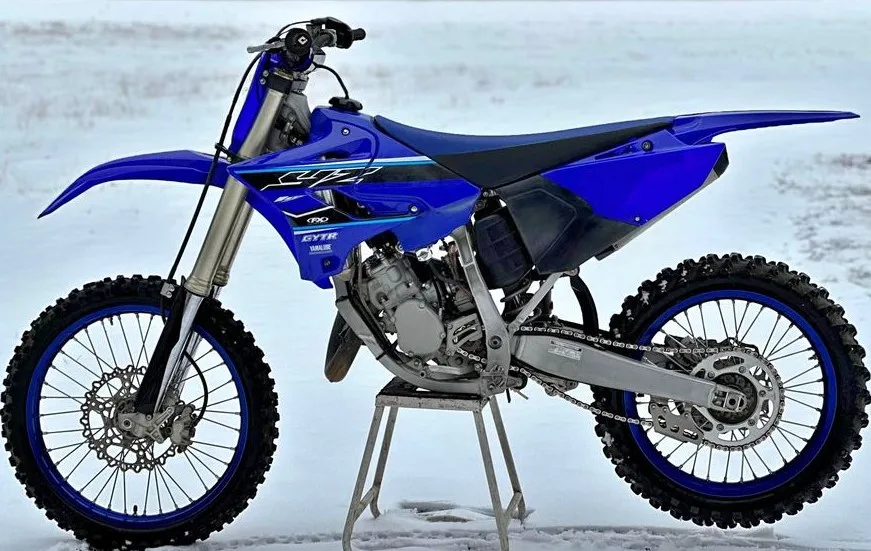 KTM 125 SX
If you have the budget, the KTM 125 SX has the best overall performance in the motocross 125cc class because KTM has continually updated this model while the other companies slowed down, stopped updating, or quit making a 125 altogether.
Not only that, but you also get fuel injection and an electric start, which is nice if you hate dealing with a messy carb and jetting or don't like kick-starting the engine (even though a 125 is pretty easy to start).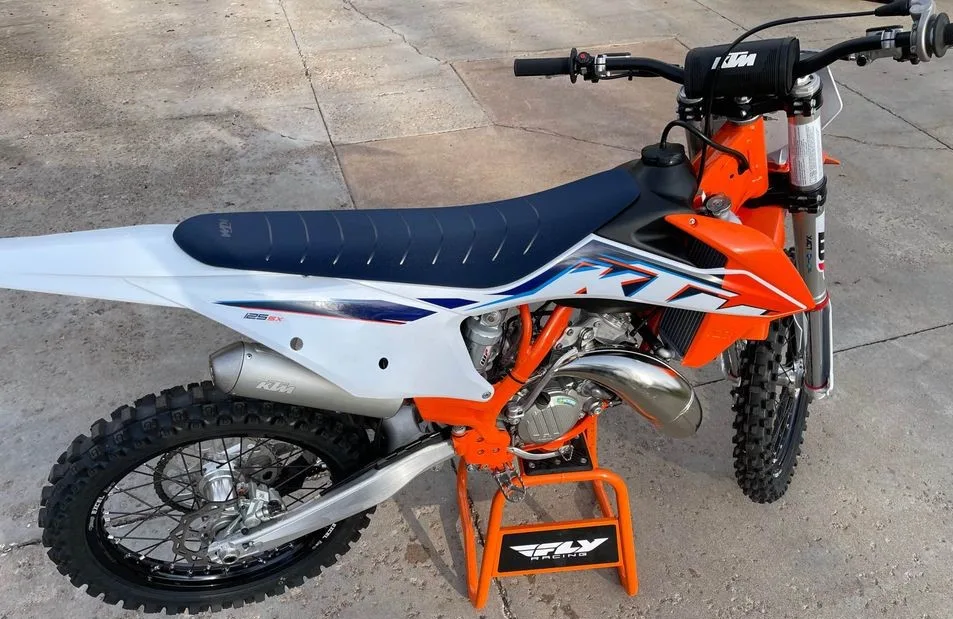 Husqvarna TC 125
The Husky TC 125 is a good choice if you want the same technology and performance as the KTM but like the look of a white Husqvarna. Similar to KTM 125 with minor differences, such as a composite subframe, different bars, and a more enclosed airbox on the TC125.
If you don't care about color or the small differences between the Husqvarna and KTM 125, then just choose the one that's cheaper or most readily available.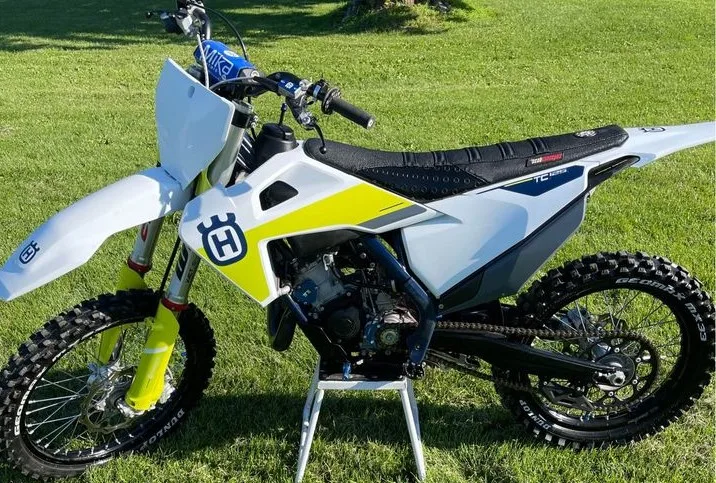 Gas Gas MC 125
For a slightly lower price, you can get a "Red KTM" 125 – AKA the Gas Gas MC 125 motocross bike. Very similar to the KTM and Husky, with a few different parts that make it a little more affordable, such as cast triple clamps and silver wheels.
If you want basically the same performance as the top bikes for a few hundred dollars less or prefer a red 125 two-stroke, the GG MC125 is your top choice.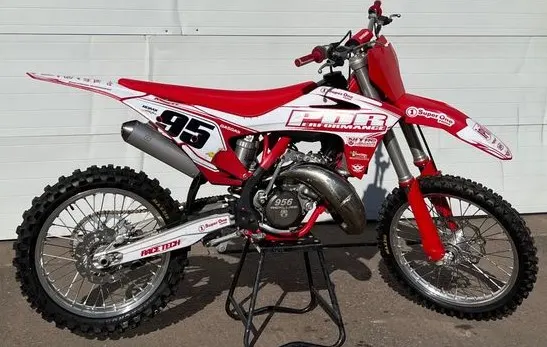 TM Racing MX 125 2T
Custom-made in Italy, ready to race, and made in small numbers. The TM Racing MX 125 2T is even more unique than KTM used to be because it's basically a "factory/works" bike when you buy it new.
Simply put, it has a lot of aftermarket (upgrades) when you buy it new. The biggest downfall is that a dealer and parts are harder to come by, depending on where you live.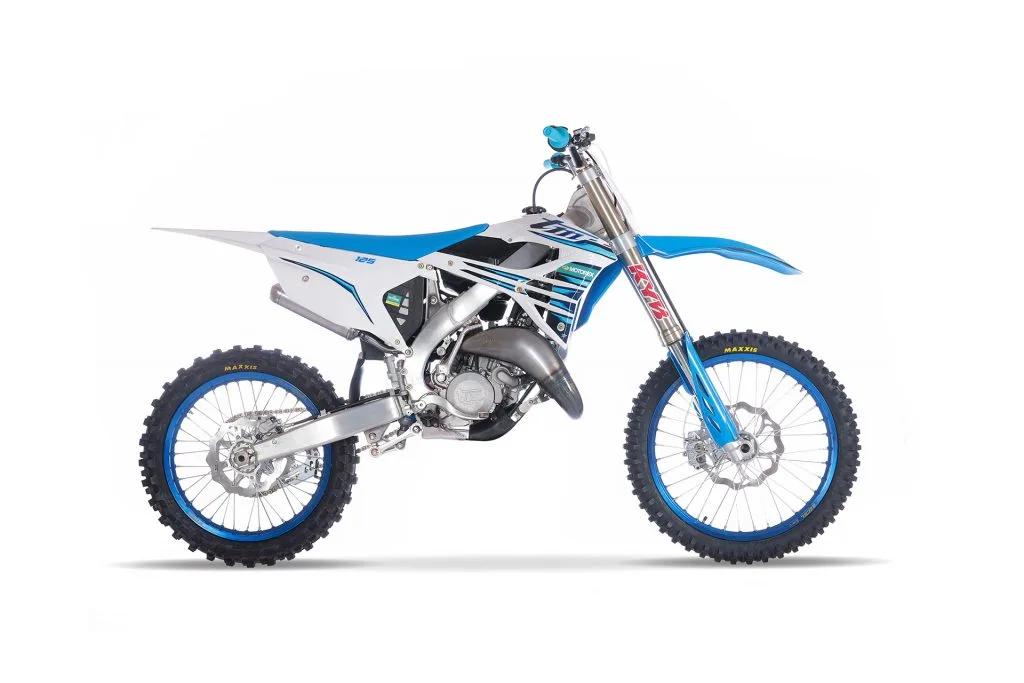 Who shouldn't get a 125 for motocross?
I don't recommend a 125cc 2 stroke motocross bike if you're new to riding, and you definitely should go to a motocross track if you're still a beginner. Not only are MX bikes harder to handle, but a track is dangerous for you and others if you aren't confident in your riding skills to ride on an MX track with jumps & obstacles.
125cc 2 stroke dirt bike sizing
With a seat height ranging from 37.4 (125SX) to 38.4 inches (YZ125), they are as tall as it gets for dirt bikes. If you're under 5'8", it's going to be hard to reach the ground. It's best if you're 5'8"-6'2" for riding a 125cc 2 stroke dirt bike.
With that said, you only need to touch the ground with one foot, especially if you're racing motocross (you shouldn't need to put a foot down). So if you're 5'6" with short legs like me, you can learn proper balance and not have to worry as much about falling over.
What is the Fastest 125cc dirt bike?
It's a close comparison – the TM Racing 125 is probably slightly faster than the KTM 125, but it's slightly harder to ride because the power is a little bit more "snappy".
However, The KTM 125 SX is going to be a little bit easier to ride faster and for longer periods of time because it has a broader and smoother power curve, so you don't have to keep the engine revved out at a higher RPM to make good power.
Best 125 dirt bike for trail riding or enduro
Whether you're a beginner or an expert rider, there are several 125 dirt bikes that are good for trail riding. You can either buy a beginner trail bike or an enduro 125cc bike that is high-performance in comparison – they also cost quite a bit more.
These are the best 125cc dirt bikes for trail riding or enduro:
Yamaha TTR125LE – Trail bike for beginners and short adults
Honda CRF125FB – Trail bike for beginners and short adults
KTM 125 XC – Enduro bike for intermediate to expert riders
Yamaha YZ125X – Enduro bike for intermediate to expert riders
Beta 125 RR – Enduro bike for intermediate to expert riders
Sherco 125 SE Factory – Enduro bike for intermediate to expert riders
Best 125cc enduro road legal – are there any??
Unfortunately in the United States of America, there isn't a big market for 125cc enduro dirt bikes that are street legal.
With that said, these are the 110-125cc street legal enduro bikes/pit bikes/mini bikes:
Honda Grom
Honda Monkey ABS
Honda Super Cub C125 ABS
Honda Trail125
Honda Navi
Kawasaki Z125 Pro
Sherco 125 2T SM Factory – 2-stroke supermoto
Sherco 125 4T SM-RS Factory – 4-stroke supermoto
Sherco 125 4T SE-RS Factory – 4-stroke dual sport
X-PRO 125cc Vader Adult Street Bike (Amazon)
Best cheap 125cc dirt bike
Maybe you only have 1000-2000 dollars to spend on a 125 cc dirt bike – no problem! If you are confident in buying a used bike, then you can find a great deal on several different bikes, whether it's a trail bike or MX bike.
Cheapest 125 dirt bike for beginners:
Yamaha TTR125
Kawasaki KLX125
Suzuki DRZ125
Cheapest 125 motocross bike:
Yamaha YZ125 – 96-04 are reliable and cheapest
Kawasaki KX125 – discontinued in 2006
Honda CR125 – discontinued in 2007
Which 125 dirt bike will make you a better rider?
What is your experience level and how tall are you? If you're a beginner or novice rider, then the 125 4 stroke trail bike is the best choice to make you a better rider, but choosing the right bike is only the first step.
The next step is learning how to properly ride so that you stay in control – this is where the real fun begins, and I want to show you how to get there faster while reducing the risk of injury. Click here to watch my free workshop to become a safe & confident rider.